The 13 Best Ways To Do Pink Hair
Jackie Summers | February 10, 2017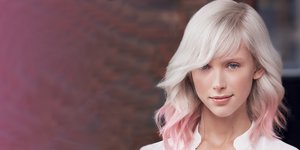 Valentine's Day is approaching and while many people's thoughts turn to pink candy hearts, pink cupcakes and frilly pink lingerie, the hair obsessed (you know who you are) find themselves dreaming of pink hair color. And why not? There are so many variations to dream about. From cotton candy to pink champagne to crushed cherries, there's a sweet (or sassy) blush hue for you.
But first, if you're planning to "pink different," here are a few things to keep in mind from the pros at Matrix:
1. Keep your skin tone in mind.
There's a wide array of pink hair shades, and just like any hair color, you should choose a tone that complements your complexion. If you're a cool, porcelain doll, for example, choose a powdery, pastel pink hair color. For warmer complexions, a peachier pink will be more flattering.
2 . Keep your hair health in mind
. The pink process involves some chemistry. In order to deposit the final pinky hue, your stylist will first have to lighten your hair to nearly white to create a blank canvas. That means your locks must be in great condition from the start in order to stay healthy through the process. Use intense conditioners before and after you take the pink plunge, and be sure your stylist adds the amazing new bond restoration products—which rehab hair during the hair lightening and coloring processes and keep it healthy after you leave the salon.
3. Keep your commitment level in mind
. You can play around with temporary or nearly-temporary shades, but if you're really committing to your pink hue beyond a few shampoos, know that it's a dramatic hair color change—like going from brunette to blonde. So be prepared for frequent visits to the salon for touch-ups.
4. Keep your budget in mind.
See number three. Those frequent touch-ups and deep conditioning treatments will keep your hue in the pink and looking perfect, but they may require cutting back on your daily lattes or skipping a few trips to the mall.
So enough of the disclosure stuff. If you're ready to go rouge, here are 13 on-trend choices to help you find the right shade of pink for you.
Pink Velvet
Deep rose evolves into lighter pink strands in this unique, rosy ombré design.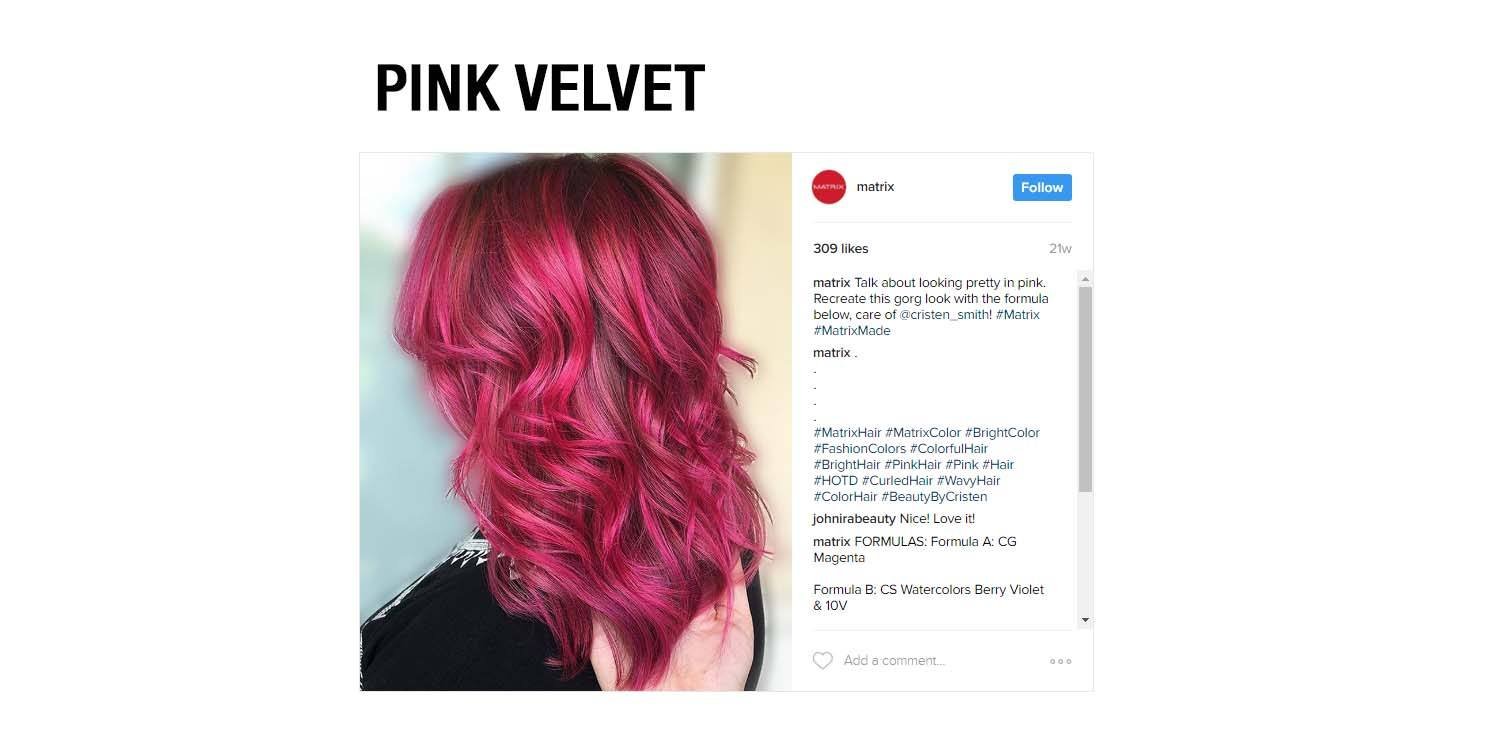 Bed of Roses
Beautiful, raspberry mousse highlights brighten a rich, berry-stained base color.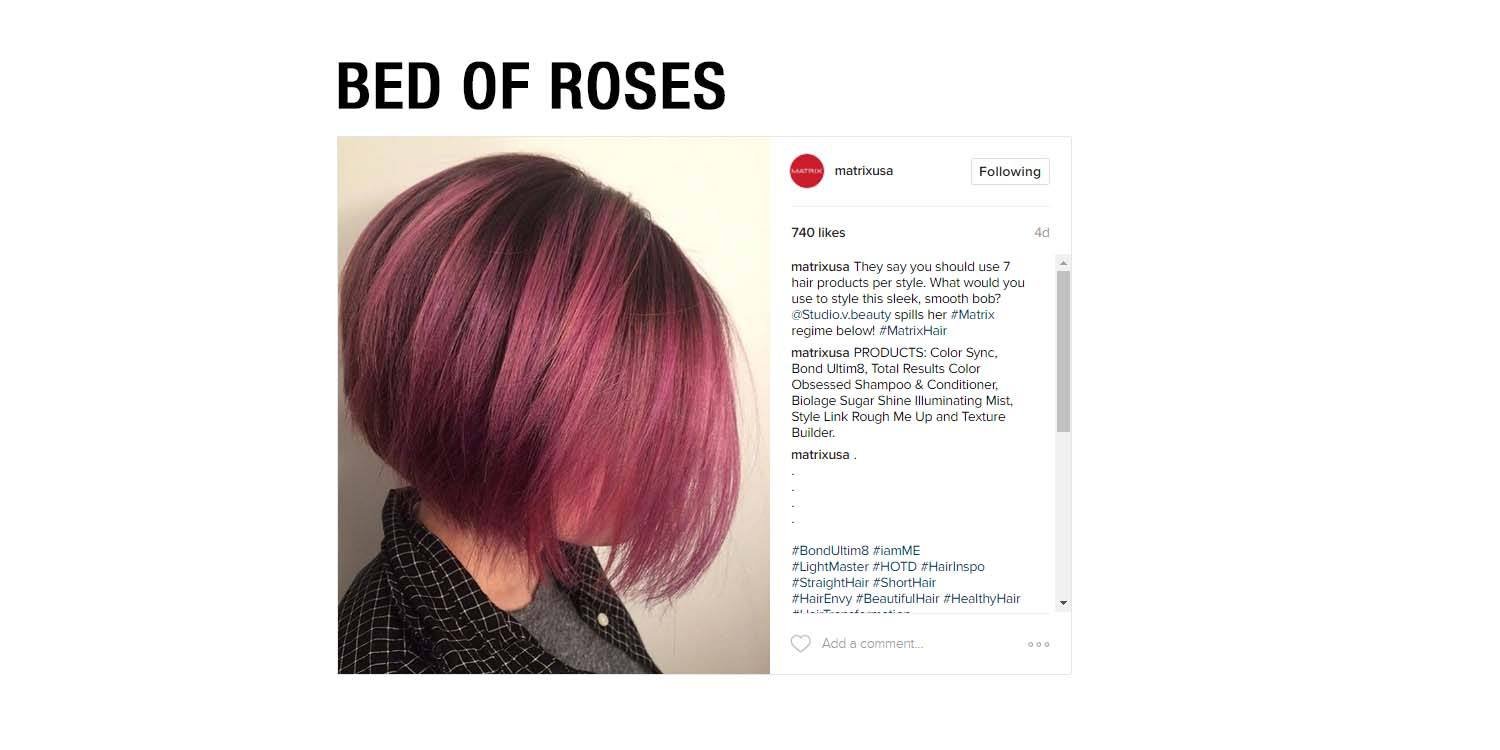 Tropical Punch
No halfway measures with this vivid magenta. It's #pinkhairdontcare all the way!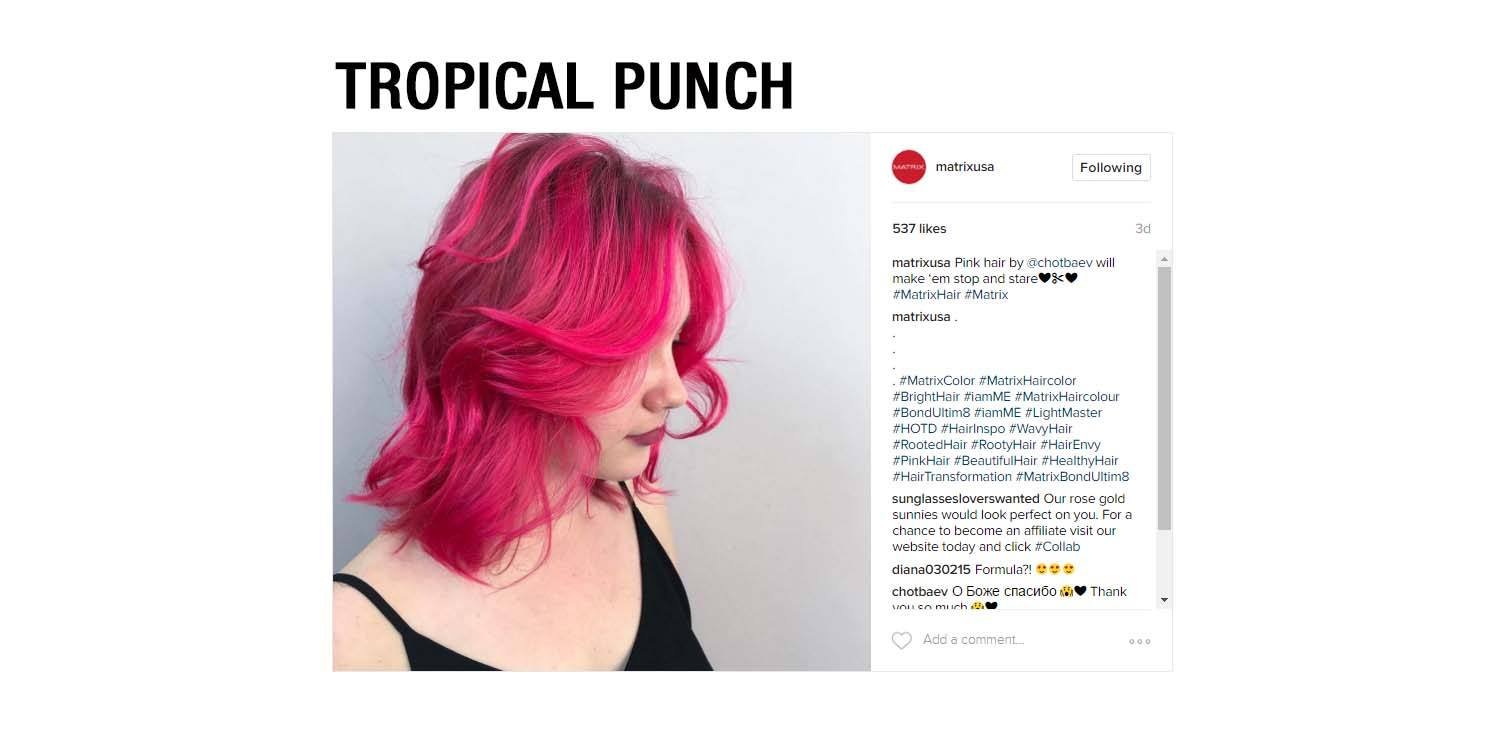 Pink Quartz
An artful combination of magenta, pink and peach produce this "gem" of a rosy-toned hue.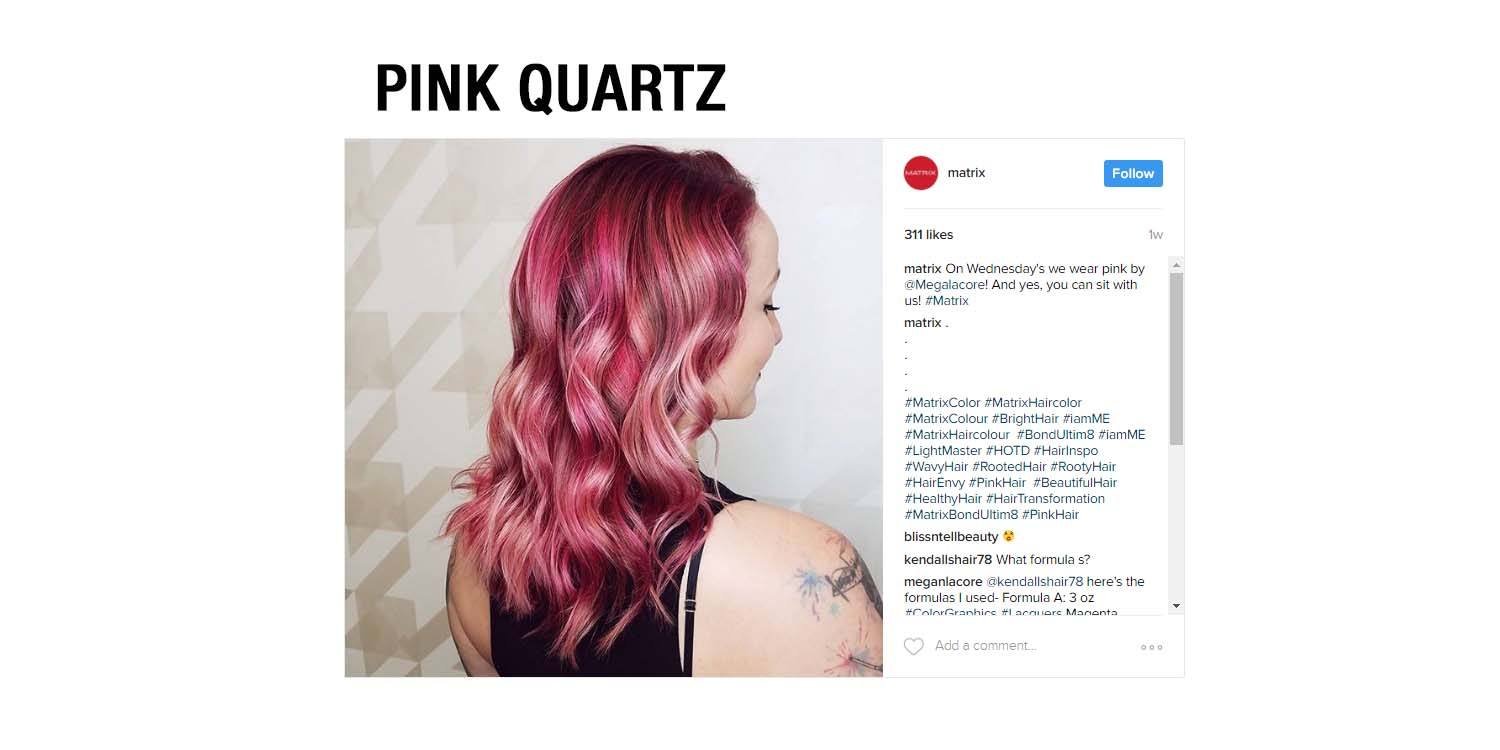 Chocolate Raspberry
Adding flirty pink accent pieces to a rich brunette base is the best way to have it all!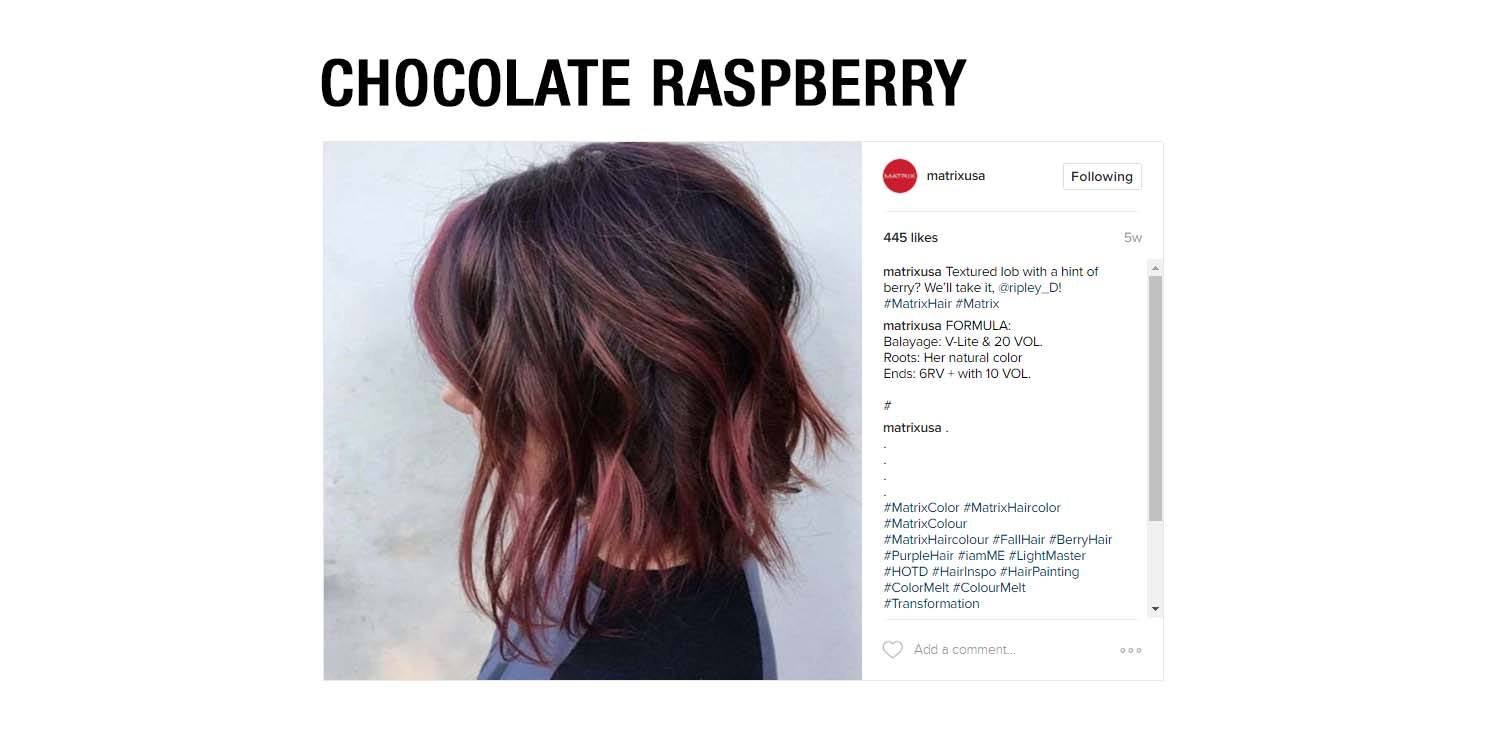 Pink Tips
Here's a sweet way to explore a rosy world. Simply dip your tips into the pink pool with a "Frozen"-worthy cool blonde that melts into carnation-colored ends.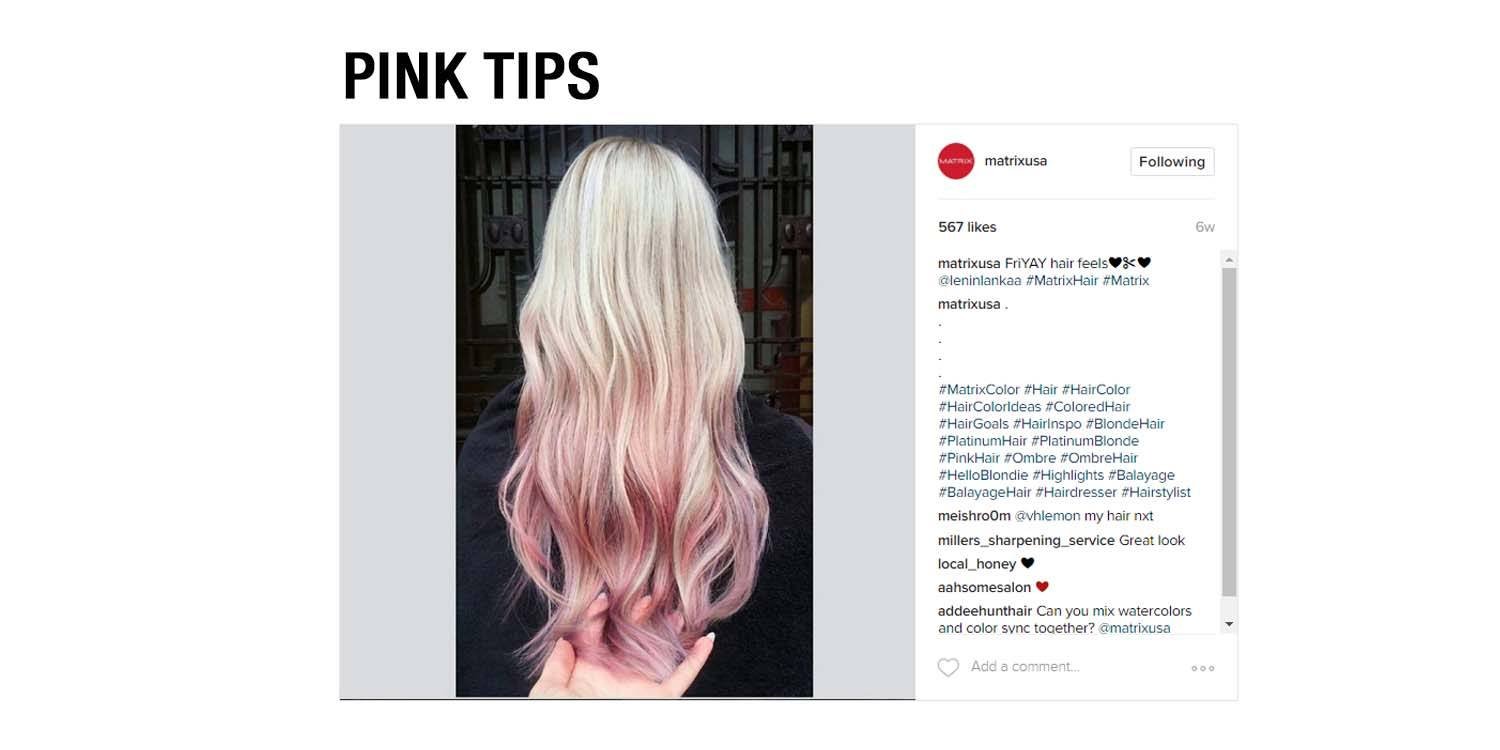 Roses & Cream
Here, pink is one part of the picture, with violet and berry tones swirled through creamy blonde.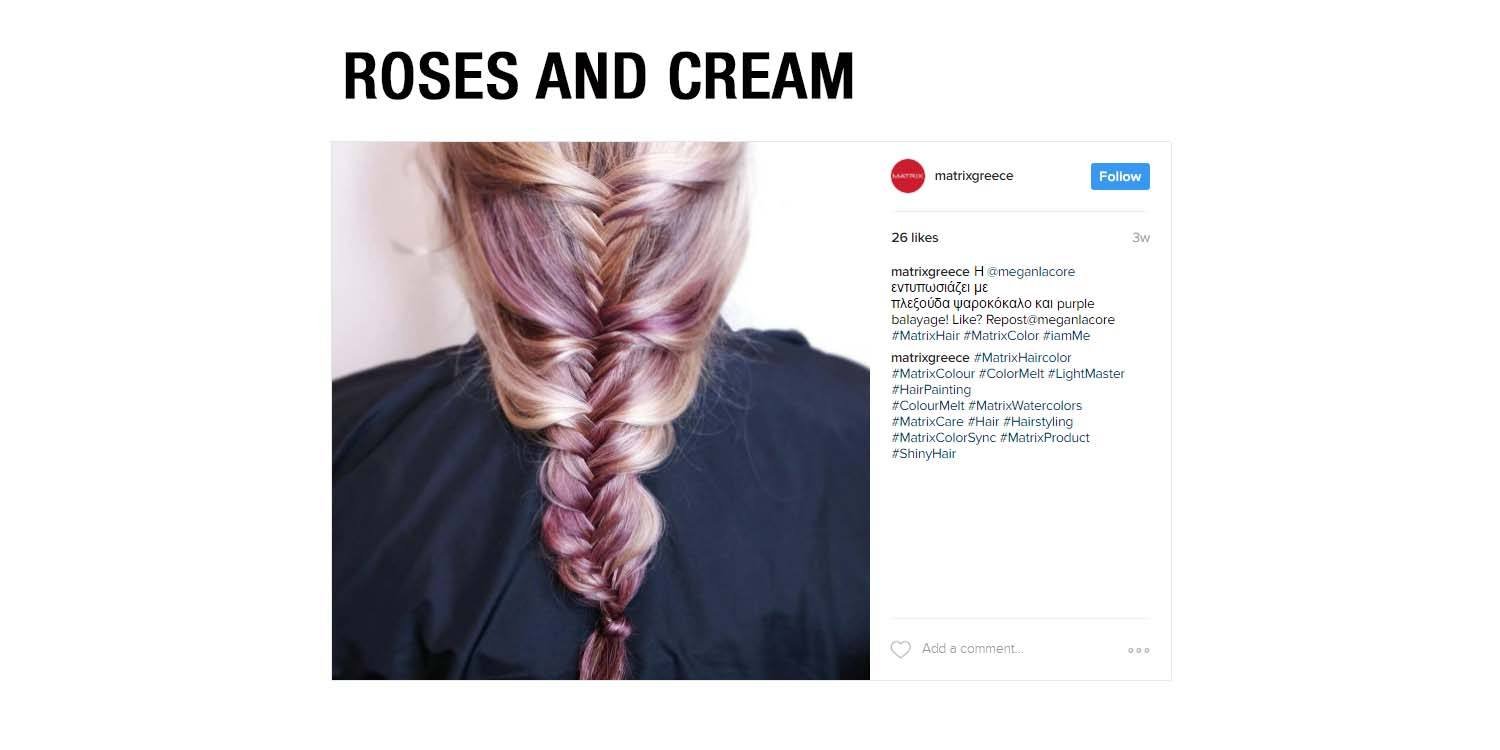 Power Puff
Delicate pink is empowered with a hint of steely lilac to elevate it from cute to cutting edge.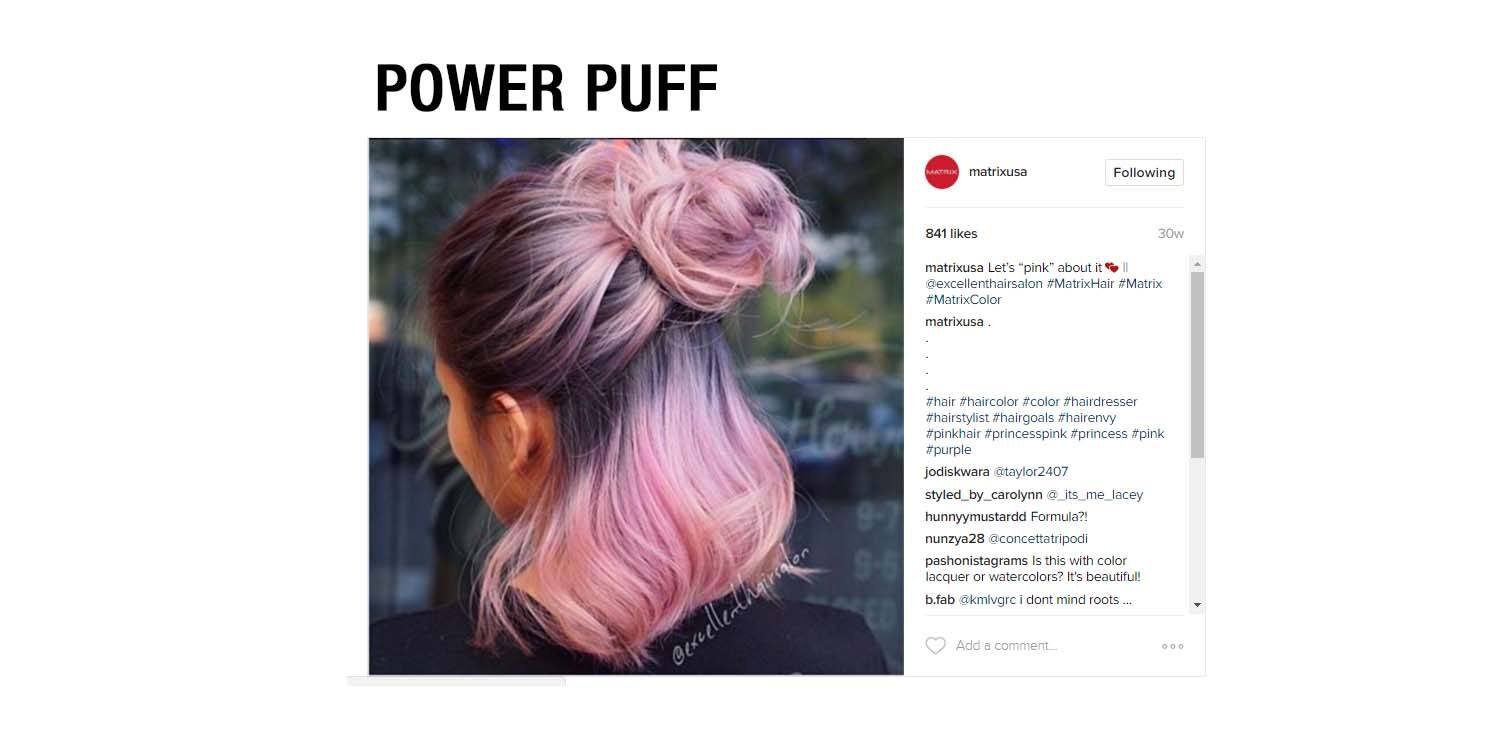 Pink Cotton Candy Melt
An irresistible confection of sugar-spun aqua and pink.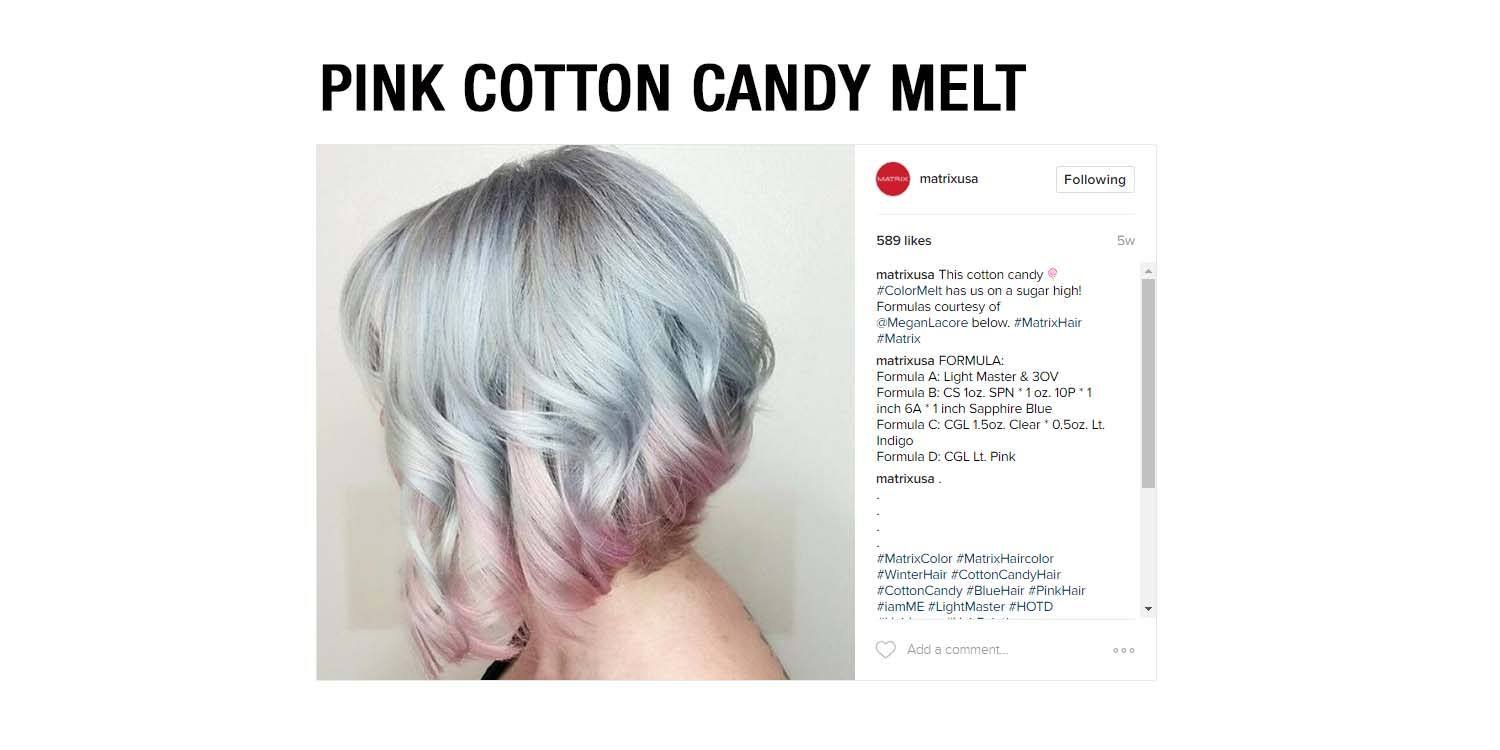 Pink Steel
A mélange of pewter, titanium and iced berry gives this design a metallic edge.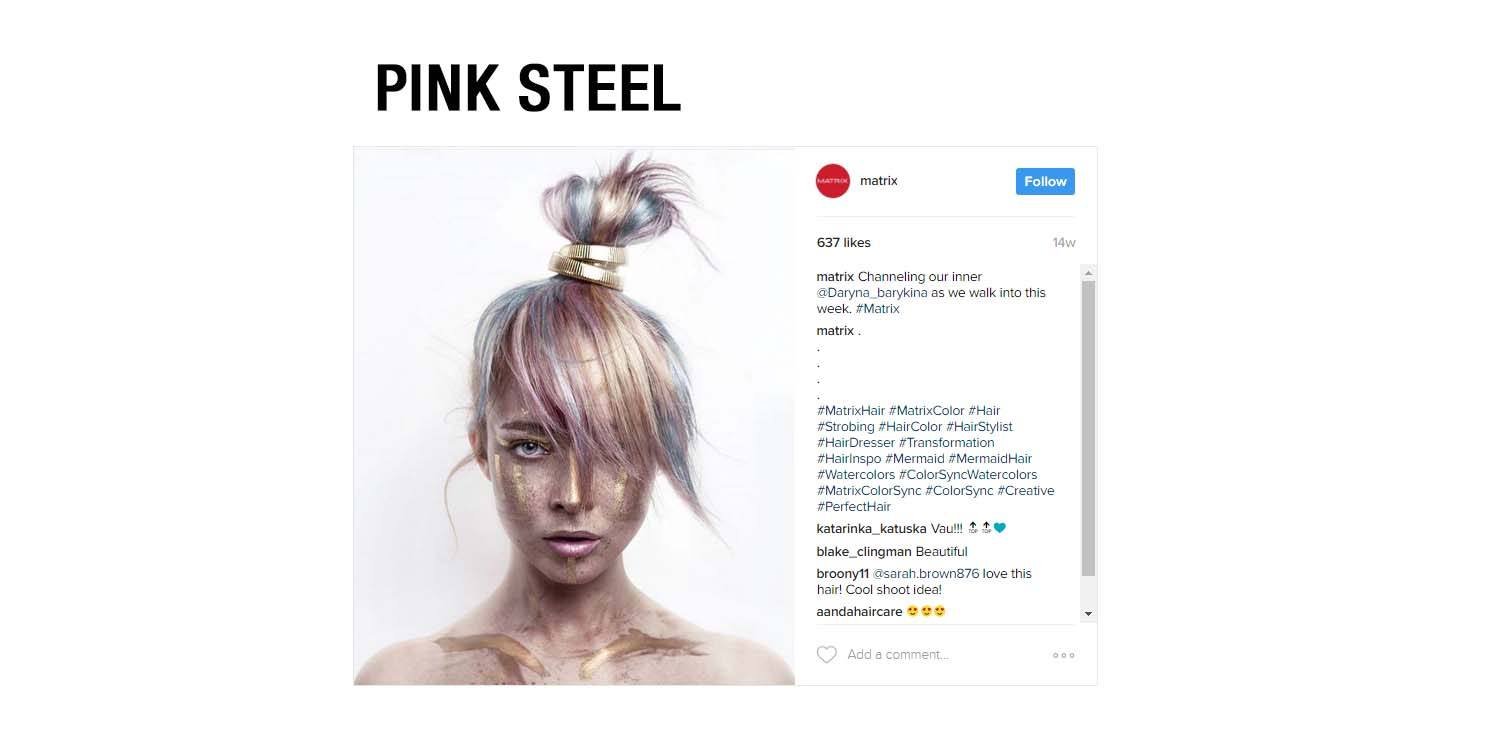 Pink Sherbet
Sandy peach is enlivened with pops of lilac for this sunny interpretation of the pink hair trend.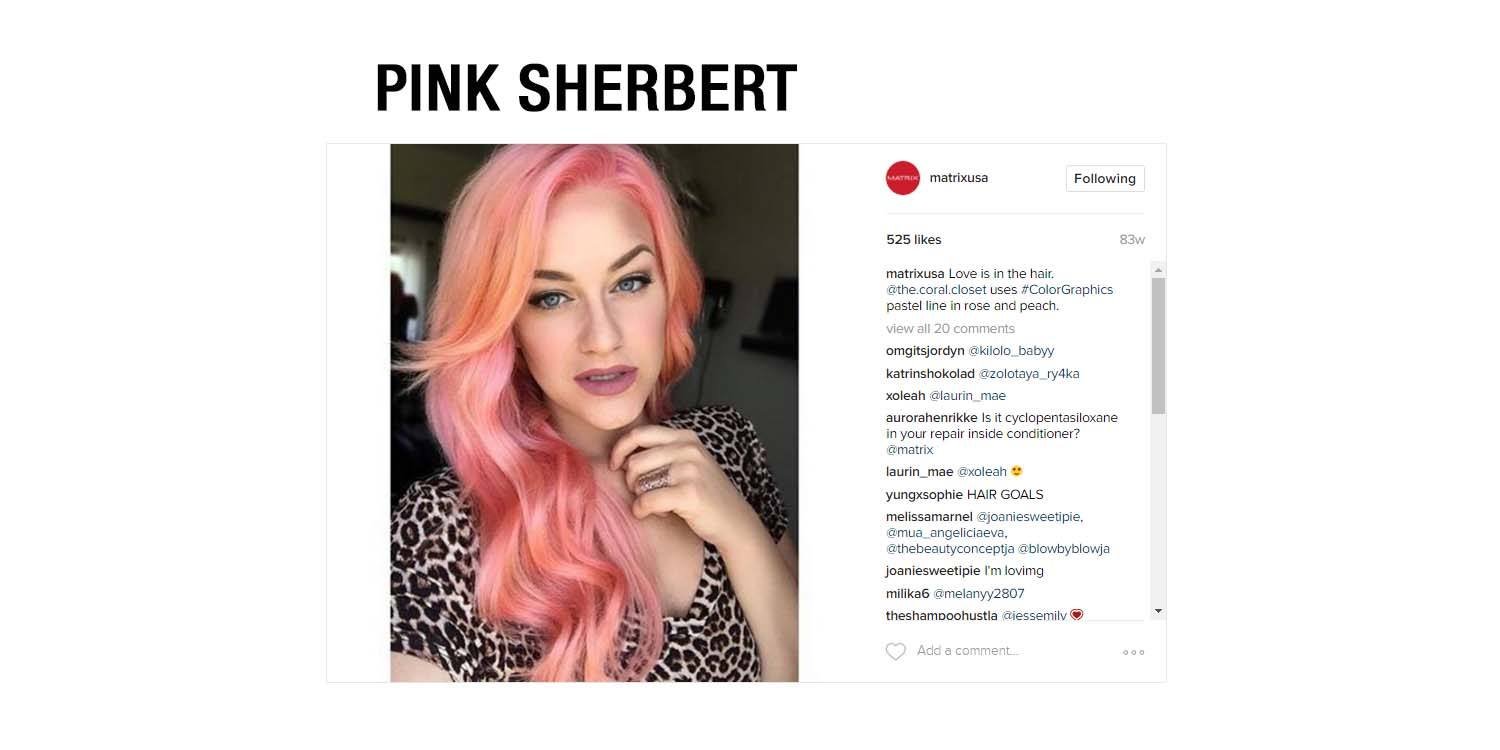 Rose Gold
This warm, peachy-pink shade takes on natural dimension with a darker root and lighter pink highlights.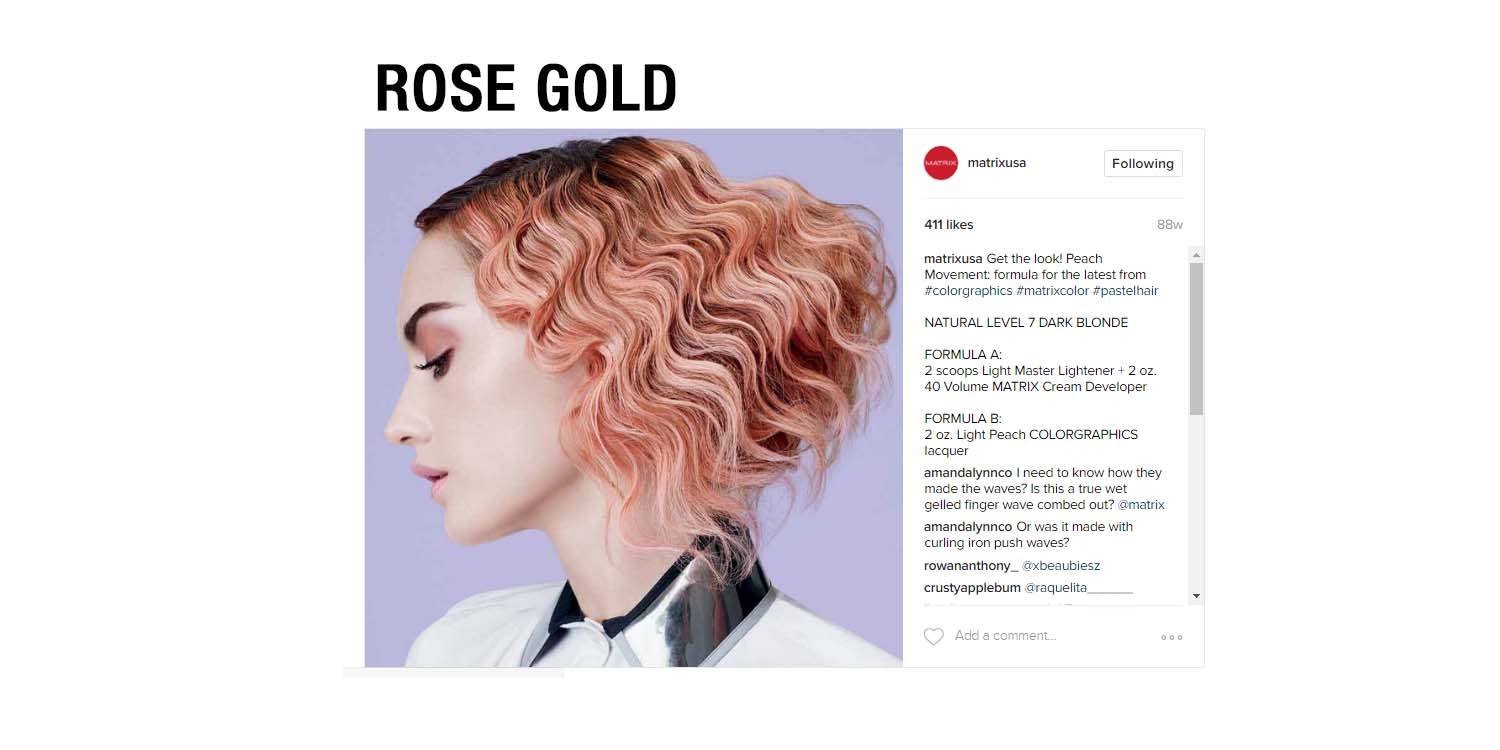 Gulf Sunset
This pink is on fire thanks to a sizzling coral ombré effect that melts from darker to lighter.