The 13 Best Volumizing Styling Tips for Fine, Thin Hair
Jackie Summers | March 09, 2018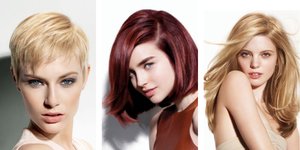 Does it sometimes seem as if you and your fine hair are constantly at war? You fluff it up, it falls down. You move it here, it travels back over there. You encounter humidity or wind and your carefully coiffed look falls apart. Why can't you and your fine hair just get along? Well, with the right styling techniques, you can add…and keep…volume in your fine hair. Here are tips from the pros at Matrix!
The Best Volumizing Cuts and Hairstyles for Short Hair
At the foundation of any great hairstyle for fine hair is a great haircut—one that makes the most of what you have and gives you the appearance of more volume.
If you're open to wearing your hair short, a cute, tousled pixie is a great way to give fine hair the appearance of volume. If you do opt for a short cut, here's a great way to style your hair for a look with lots of volume:
1.Apply a styling mousse to damp strands, set your blow dryer on the lowest air setting and dry your hair as you move it around with your fingers.
2.Then pick up random strands, mist each section with a volumizing spray, twist it tightly and hit it once again with the blow dryer set on the lowest air setting. (Better yet, use a diffuser.)
3.Release each section gently, maintaining the twist, and continue until you've "twisted" every strand.
4.Wait until your hair is completely cool, then carefully pull the twists apart with your fingers and gently tousle your hair.
5.This casual, tousled texture is a great trick for preventing "peek-a-boo" scalp and giving your hair more volume.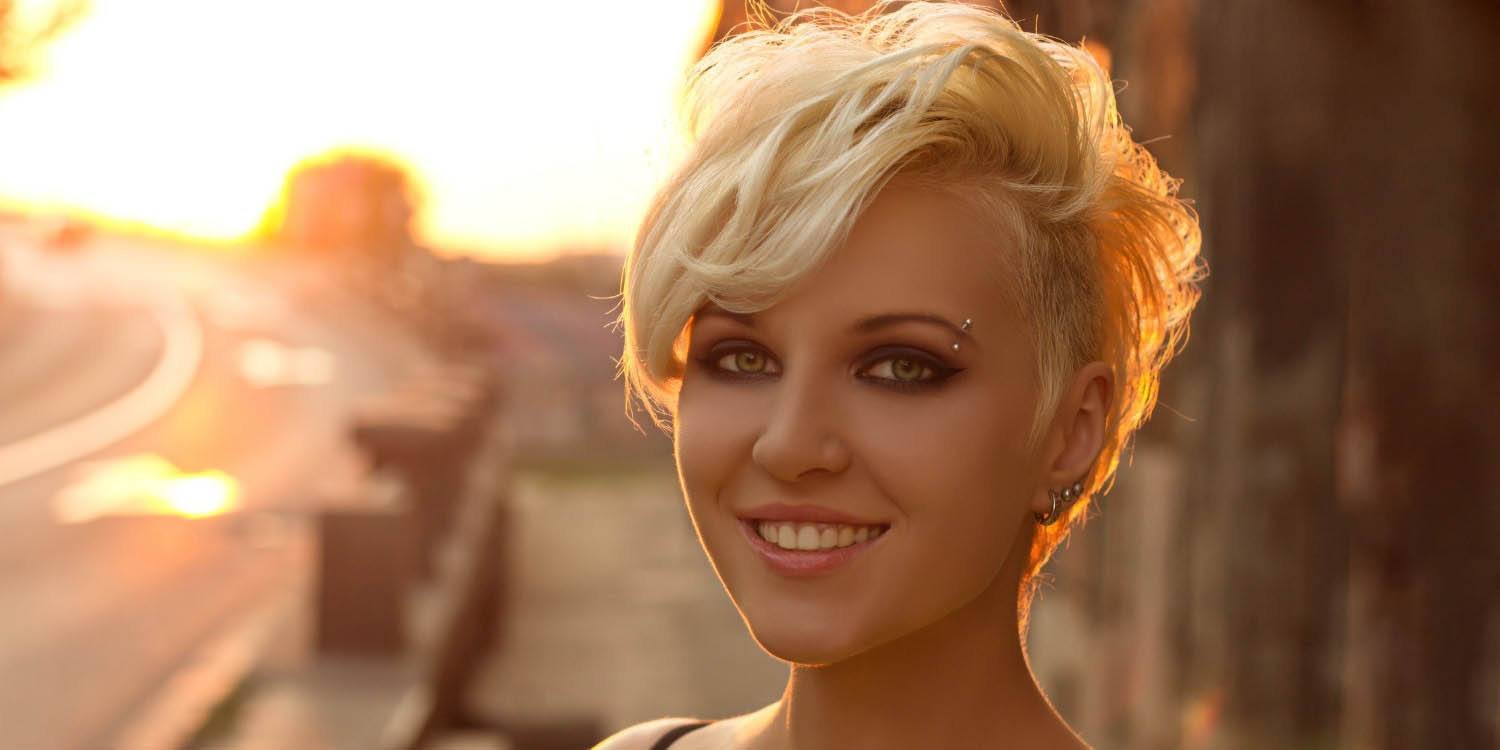 The Best Volumizing Cuts and Hairstyles for Medium Length Hair
Medium lengths are perfect for fine hair—they're stylish and easy to maintain. Right now, the "lob" or long bob is right on trend, according to hairstylists everywhere. It grazes the collarbone in front and can be cut to the same length or a little shorter in back. It can be blunt cut to all one length or slightly layered for more fullness. It's versatile—wear it straight or textured—and it's flattering for just about everyone!
If you opt to wear your medium length bob sleek and straight, here's how to style it for maximum fullness:
1.Shampoo and condition your hair with volumizing formulas.
2.Gently blot your hair to remove as much moisture as possible.
3.Apply a root boosting formula at the scalp and massage it in with your fingers.
4.Mist the rest of your hair with a texturizing spray.
5.Tip your head upside down while blow drying and lifting your hair at the roots with your hands.
6.When your hair is nearly dry, flip your head right side up again.
7.Clip up everything above the top of your ears.
8.Divide the hair below your ears into smaller sections, and start blowdrying with a small round brush. Start at the roots, lift your hair with your brush and aim the air at the brush. Then pull the brush and blow dryer in tandem to the end of the section, twirling the ends around the brush.
9.Continue drying section-by-section in this manner. Release the top section as you work up your head.
10.When every section is dry, gently rake through your hair with your fingers, and mist with a light-hold hairspray with humidity control.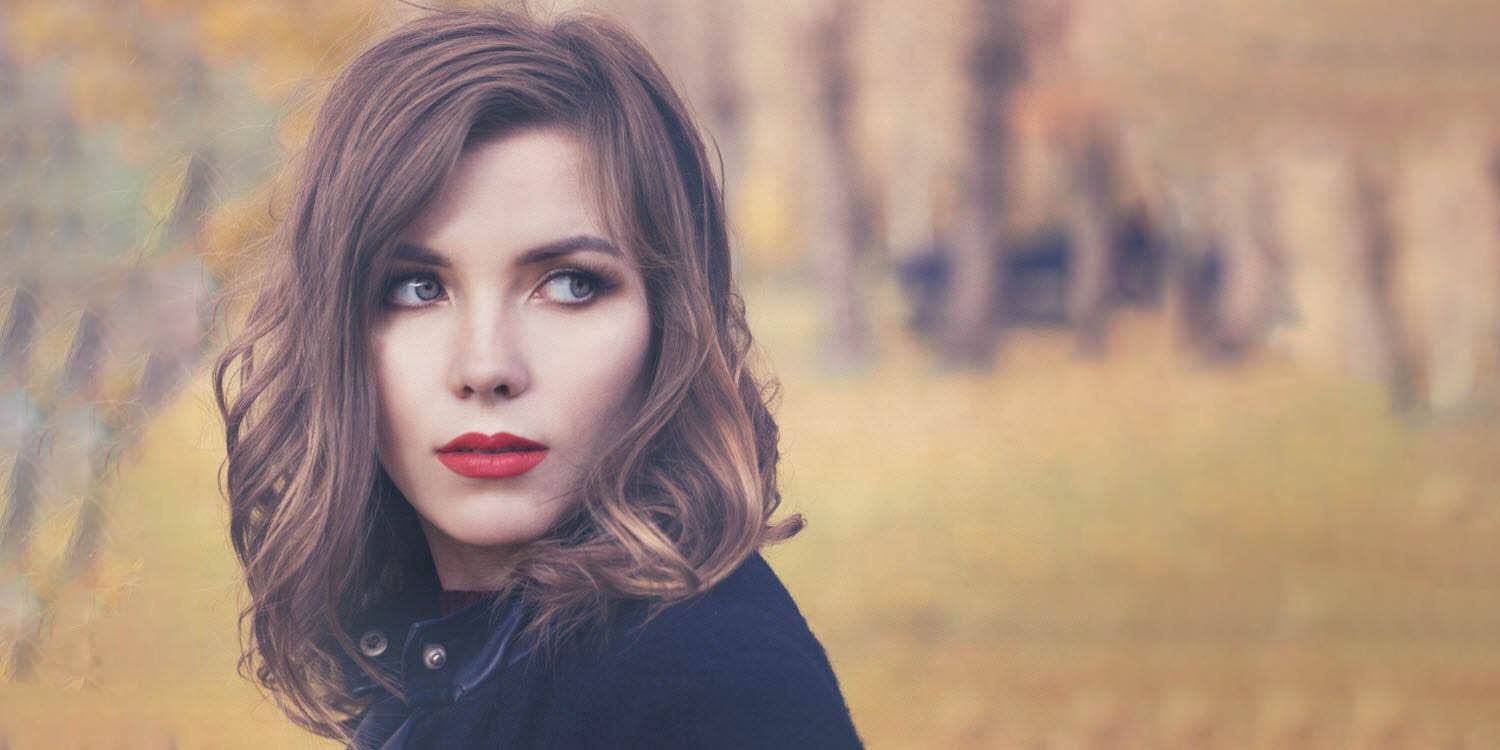 The Best Volumizing Cuts and Hairstyles for Long Hair
If you like longer hair, be sure to ask your hairstylist to add a few layers. Long, fine hair that's all one length tends to look limp and lifeless. Layers will give your hair movement and dimension which leads to more volume. Bangs are another great trick for fine hair—especially if your hair is sparse in front. Depending on your face shape, try soft, side-swept bangs or a trendy, squared-off fringe. Bonus! Bangs pull focus to your eyes, which are usually your best feature!
As with a shorter cut, long layered hair will look fuller if it's worn wavy. Here's a super quick and easy way to create a soft, modern, waved texture that will boost your volume!
1.Start by applying volumizing mousse to damp (not sopping wet) hair
2.Set your blow dryer on low heat and rough dry it until your hair is close to 75% dry.
3.Split your hair down the center and put each side into a loose, simple, three-strand braid.
4.Gently pull apart the braid, stretching each side, top to bottom—this will prevent your hair from looking crimped.
5.Hit each braid with air from your blow dryer (or just go to bed!)
6.When your hair is completely dry, undo the braids, rake through your hair with your fingers and work in a few drops of lightweight hair styling oil to keep your fine, wavy hair looking silky and shiny!
The Best Styling Products for Fine Hair
If you have fine hair, the right products are essential for making your hair look fuller. The secret to truly voluminous hair is to choose lightweight products that won't weigh it down. Here are your "must-haves" for creating volume in fine hair:
1.Volumizing shampoo and conditioner. Look for weightless formulas that help plump up strands as they cleanse and detangle.
2.Styling mousse. Mousse is the secret weapon for fine hair—the airy formula provides featherweight hold and creates gorgeous body.
3. Root booster. The biggest challenge for many women with fine hair is maintaining volume at the roots, and that's where root boosters come in. Simply lift sections of hair at the top of your head and spray the root booster directly onto your roots. Immediately after spraying, hit each root section with a blow dryer and you'll get instant lift! You can also do this on dry hair.
4.Volumizing spray. The best volumizers support the roots and thicken the diameter of each individual strand without causing hair to feel sticky or stiff. This is a fine-hair essential—use it before blow drying or setting your hair.
5.Finishing hairspray. The goal here is to use a spray that provides hold without weight or stiffness. A fine mist is ideal. Hair styling pros recommend layering hairspray—start with a small amount and reapply if needed. It's much easier to add more hairspray rather than take it away once you've misted your hair!
The Best Styling Tools for Thin Hair
Ladies and gentlemen, put down your flat irons. These tools are fabulous for taming thick and frizzy textures, but they can cause your fine tresses to go limp and flat. Instead, here are the volume-boosting tools that hairstyling pros recommend:
1.Blow dryers with multiple heat settings. A little heat goes a long way on fine hair so pick a dryer that lets you dial down the temperature. Something in the range of 300 to 350 degrees is generally sufficient. Another great blow dry feature for fine hair is the cool shot button. Hitting each section with cool air after you blow dry with heat will lock in the curl and volume, and your fine hair will look fuller much longer!
2.Boar bristle brushes. As opposed to metal or plastic brushes, boar bristle brushes glide through hair without snagging or pulling, plus they don't get as hot as metal, which is healthier for fine hair.
3.Velcro rollers. Here's another stylist trick for creating fuller hair with lots of volume. After blow drying the top sections of your hair, immediately set each one on a large Velcro roller. Wait until your hair is completely cool to remove the rollers. You'll get massive height and long-lasting volume!
The Best Blow-Dry for Fine Hair
If you ask any stylist to reveal the secret to fuller-looking hair they'll likely tell you this: it all comes down to your blow-out! Follow these steps to a body-building blow-out that lasts and lasts!
1.After showering, wait a bit until hair is damp but not dripping, then work in a body-boosting mousse. Comb it through your hair so it's evenly distributed.
2.Do the flip! Flip your head over and "rough dry" by aiming the airflow at your roots to bump up the volume. Keep going until your hair is just about dry, then restore your lovely head to the upright position.
3.Hit your roots with a root booster spray formula.
4.Clip away the top sections, grab a large round brush and begin blow drying the bottom half of your hair. Spritz each section lightly with a volumizing spray. Make sure each section is no wider than your brush.
5.After you dry a section, keep it coiled up and clip it to your head as if you were setting your hair with rollers.
6.Do this all over—directing the back and sides under and the top sections up and away from your face.
7.Wait until all of your hair cools completely. No rushing.
8.Unclip each section, gently brush through with an oval or paddle brush.
9.Lift sections at the top, hit the roots with hairspray and lightly tease the roots underneath each section. Flip sections back into place and smooth the top so you can't see the backcombing.
The Best Way to Tease Your Thin Hair
Backcombing is a great way to boost volume, but because fine hair tends to be delicate, it requires TLC. Here's a skinny strand teasing technique that pros use to produce more volume:
1.Gather up the top section, and include a 2-3 inch section just behind your crown.
2.Divide that top section into 2-3 inch subsections.
3.Place a teasing comb or brush four inches from your scalp and push the hair toward the scalp. Skim the surface of the section gently—don't apply too much pressure.
4.Perform five backcombing strokes, firmly "packing" the fifth stroke. This creates a cushion to support volume.
5.Gently spread apart the backcombed section with your fingers, smooth the surface of the hair and continue.
6.When all desired sections have been backcombed, mist with hairspray to lock in the shape and volume.