Balayage vs. Ombré: What's The Difference and Which is Best For You?
Jackie Summers | August 25, 2023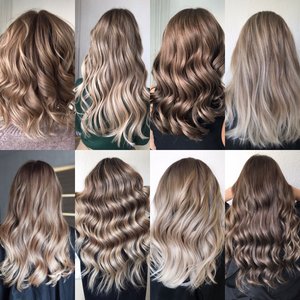 Do you speak "hair color?" It seems as if you reach the point where you think you understand all the terms, and then a new word comes along. First there was ombré. Then balayage. Then foilayage and sombré. Yikes! Never fear. The pros at Matrix are fluent when it comes to hair color and they're more than happy to translate for you!
Ombré or balayage? What's the difference and how do you choose?
What is Ombré?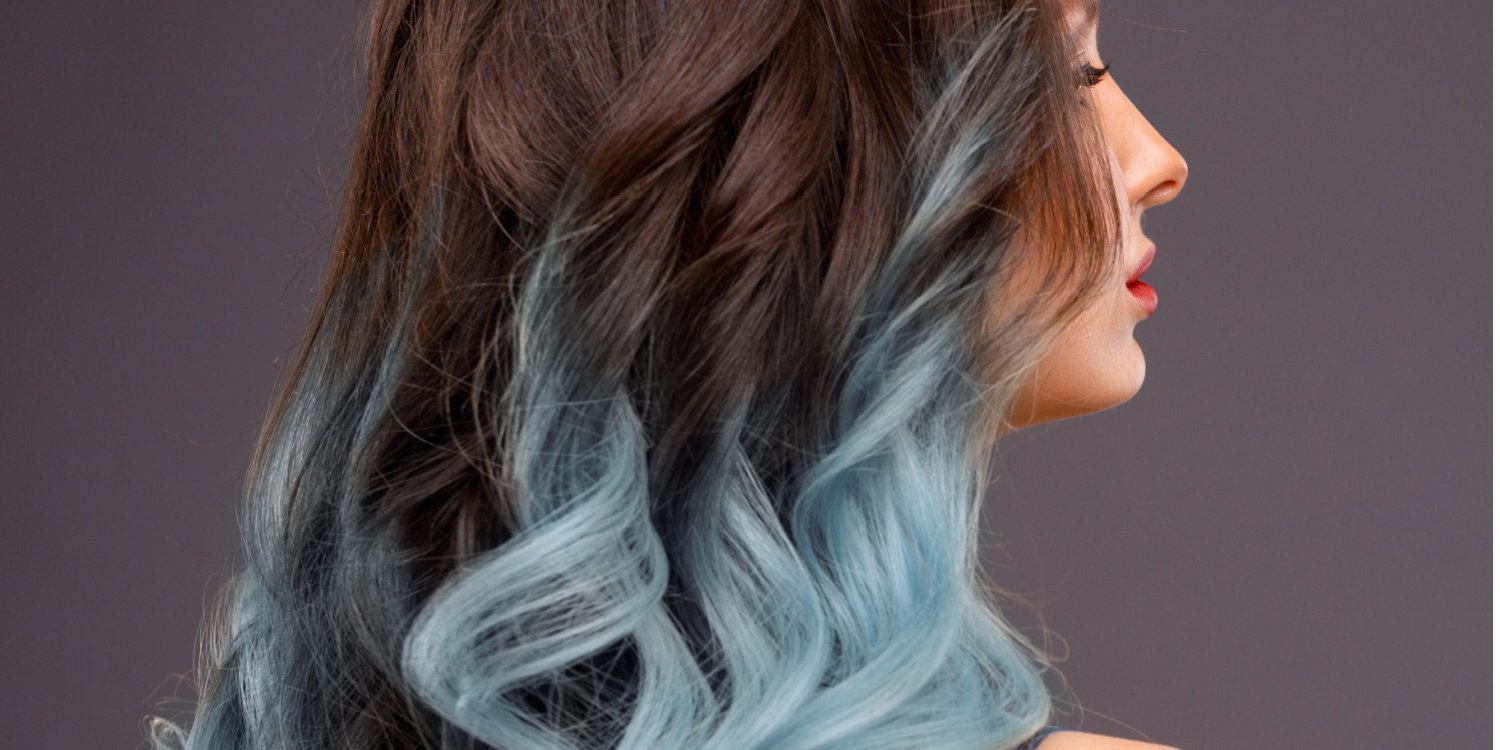 Ombré is a dramatic, two-toned color effect that can be done with natural hair color or fashion hair color shades like this.
In French, ombré means "shade" or "shadow." In the hair color world, ombré is a dramatic, two-toned hair color effect that is typically darker at the top and lighter on the bottom. Often the dark, top section is your natural hair color shade, and the bottom section is lightened with hair lightener and then toned to the desired hair color result. An ombré hairstyle can also be any color combination—natural blonde, brown or red, or something more artistic like pink, blue, green or purple. Ombré hair color is versatile, customizable and suitable for most long and medium hair lengths. A big plus with ombré hair color is that it's easy on the budget. You don't have to touch it up very often since the top section remains dark. The overall look of ombré hair color can change as your hair grows out, which means you get many hair colors for the price of one!
What is Sombré?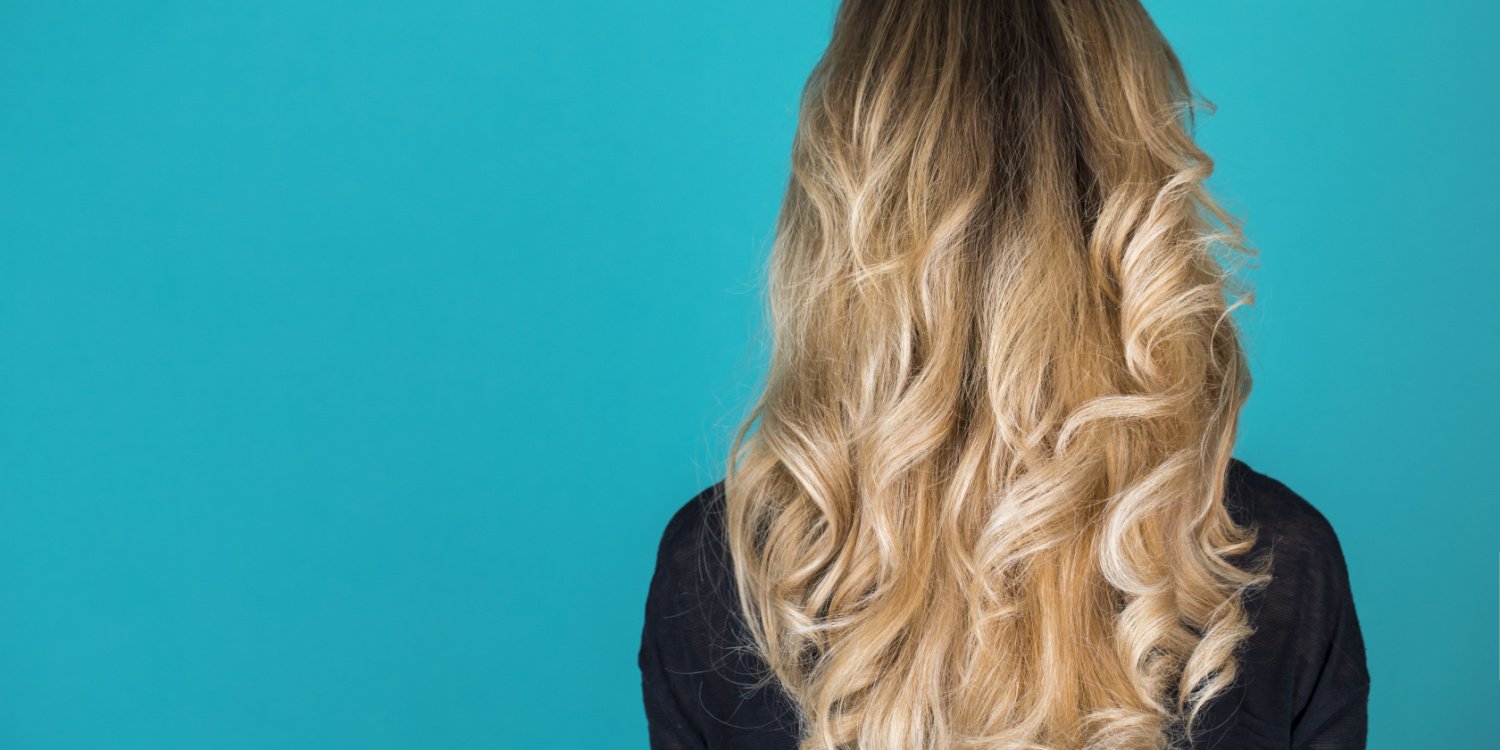 Pros describe sombré as "ombré-light."
A subtler version of ombré is called sombré. In a sombré hairstyle, the contrast between the two tones is softer. Another variation is called color melting. In color melting, two or three hair color shades may be used on each strand, and each shade is blended with the side of the hair color brush so that they appear to melt into each other. Like ombré, color melting can be done with natural-looking hair color shades or with any of the fun colors of the rainbow!
Is Ombré for You?
In addition to making a style statement, ombré hair color is easy on the budget because you don't have to touch up this hair color too often.
If you like to make a statement with your hair, if you're creative and adventurous with your personal style, go for it! Just be sure your hair is healthy to begin with, otherwise your hair color will look dull and will fade quickly. If necessary, spend some time using healthy, healing conditioning treatments or hair masks to improve the condition of your hair before heading to the salon for your ombré hair color. For hair that is medium-to-fine, stylists love the new Matrix Food for Soft Rich Hydrating Treatment. It's packed with avocado oil and hyaluronic acid—two ingredients that restore moisture in even the most porous hair, without weighing strands down. If your hair is thick or coarse, bring it up to speed with Matrix A Curl Can Dream Rich Mask, a more intense moisturizing formula with Manuka honey extract.
What is Balayage?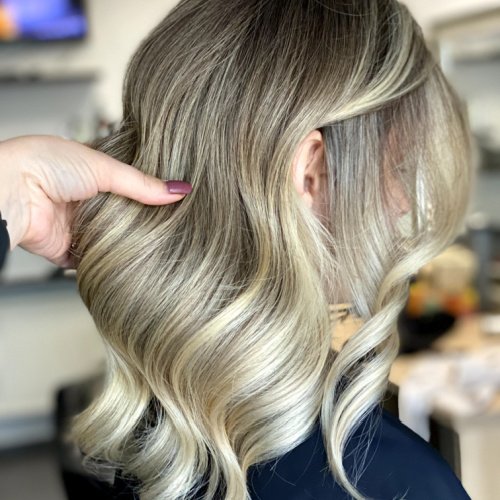 Balayage highlights give any hair style a natural, sun-kissed glow.
In French, balayage translates to, "sweeping." In the hair color world, balayagehighlights are hand-painted or swept along the surface of the hair. The application begins away from the roots and gradually becomes heavier as it travels along the section, culminating in the heaviest application of lightener or hair color at the ends. Because the hair color or lightener is concentrated on the surface of each section, the underside remains darker, which gives the hair a very natural, dimensional effect. The resulting subtle balayage hairstyle mimics a natural, sun-kissed effect. Balayage can be done on any hair color, from blonde hair to red hair to brown hair, although it's typically not the first choice for super dark brunettes. It's beautiful on long hair and on medium-length hair. Like ombré, balayage highlights are cost-effective because they don't require frequent touchups since the hair at the top is kept darker.
Different Types of Balayage
Artistic hair stylists might complement balayage with fine highlights at the hairline and around the face.
Because balayage is a hand-painting technique, the artistry of your hair stylist comes into play and allows for many variations and beautiful color compositions. Hair color artists might combine several shades, for example, for a shimmering, dimensional result. Heavier balayage can produce a more solid hair color effect, while fewer balayage highlights keep the hair darker with more contrast. If your hair is dark, your hair stylist may opt for a foilayage technique. In foilayage, instead of allowing the balayage highlights to process in the air after they're applied, they're wrapped in foil, which provides more heat, and therefore amplifies the lightening process. Balayage may also be combined with conventional highlights placed closer to the face, or with fine, baby-lights placed around the face and hairline for a complexion-boosting glow.
Is Balayage For You?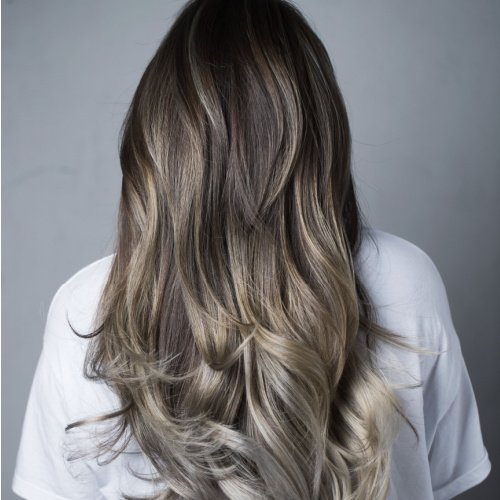 Balayage gives nearly any hair color natural-looking dimension.
If you love sexy, natural-looking hair color (and who doesn't?) balayage is a beautiful choice! The versatility of balayage hair color will bring nearly every hairstyle to life!
To keep your balayage highlights free of unwanted warm tones, look to neutralizing formulas like Matrix Brass Off and So Silver. Brass Off contains blue pigments that cancel out brassy orange tones. The entire collection—Shampoo, Conditioner, Custom Neutralization Mask and All-In-One Toning Leave-In Spray—has become the brass-busting standard in the world of hair color. For lighter blonde and silver hair color, So Silver is the solution for eliminating unwanted yellow in the hair. So Silver Shampoo, All-In-One Toning Leave-In Spray and Triple Power Toning Hair Mask contain purple pigment that takes the edge off dingy yellow tones.