Tiger Eye Hair Color & Four Instagrammers Who Rocked This Trend!
Jackie Summers | January 05, 2017
The transition from fall to winter is audible, palpable and certainly visual. As the season changes, so do we. The shorter days close the window of sunlight, resulting in darker hair and paler skin. And as the colors of nature become sparse, we feel the growing need to restore our own physical and visual warmth.
Michael Albor's Richer Brunette Tiger Eye Hair Color Trend
Michael Albor, salon owner and Best of Boston Colorist, knows blondes. One of the key concerns he encounters is blondes who lose their dimension due to being overly highlighted. Albor says, "When adding dimension to hair, you need to make sure that the lowlights are separated enough to standout, otherwise it will only change the tonality of the hair instead of creating a contrast."
The story: In this case, his client was an overly highlighted blonde who had also been lightened by the sun. She needed dimension in her hair and wanted to transition into something richer for fall, but also felt dull and needed highlights to add some sparkle to her look. Michael created a shadow base using Logics Imprints 2 parts 4N-F & 1 part 4G-F & 1 part 4V-F to pull chunky and separated lowlights through. He maintained brightness around the face by balayaging around the hairline. Her gloss: equal parts Logics Imprints 10V-S & 10G-S created a beautiful honey-blonde to compliment her rich, brown base.
So there you have it. Whether you're a west coast dweller where hats are a fun accessory or an east coast inhabitant, where we turn into abominable snowmen just to stay frost bite free—try the tiger eye trend. It's a welcomed change for blondes and brunettes alike. And after all, in this day and age, we all could use a little prosperity, courage and protection.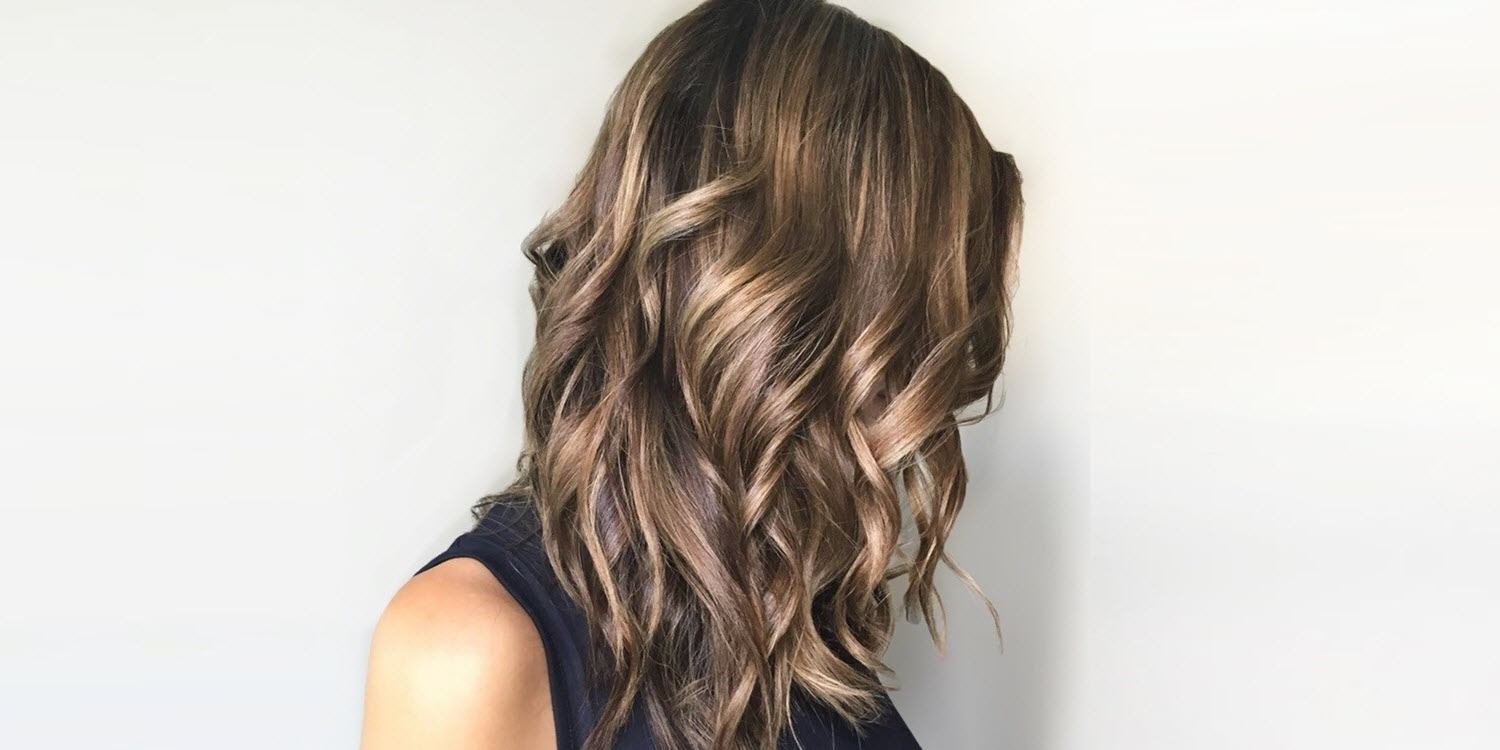 Blondes feel the call to incorporate richness and depth to their hair color to balance the new, paler aesthetic of the skin tone. But since achieving and maintain beautiful blonde hair color is no easy feat, the idea of covering it up completely at the end of the summer is a hard one to process (no pun intended)!
Brunettes may feel ashy or flat and tend to seek brightness and warmth in their hair color. However, there's feeling of hesitance to go "blonde" during the off-season. And on the other hand, waiting until spring to bring life back into their face can seem like forever. Fortunately, the latest hair color trend offers a lovely solution to blondes and want-to-blondes' winter woes.
Enter into Tiger Eye hair color trend. The origin? An ancient stone worn for protection, courage and prosperity. The stone, with its rich layers of gold and brown color, is known to create balance between extremes. And as we move into extreme temperatures, the tiger eye inspired color is just the hue to provide a much needed equilibrium between the dark and light.
The inspiration translates to hair color in warm, honey or caramel colors on the mid-lengths and ends of the hair and a rich chocolate tone at the base. If the highlights are already there, it's a pretty easy transition: the base is deepened and an amber gloss can be applied all over. For brunette's seeking this look, opt for highlights or balayage and then a neutral-warm gloss treatment.
This season, we are catching glimpses of the tiger eye color everywhere: peeking out of knit hats, paired with fur rimmed hoods and of course, on social media. Here are some of our favorite Instagram accounts that rocked it:
We love this color by @ConstanceRobbins! It's no surprise California colorist, Constance Robbins, best known for her loved balayage technique and flawless instagram account, has a waiting list.
The story: Robbins transformed her client shown above from redhead haircolor to that gorgeous caramel color you see above. "She tends to pull really warm, so I went in with a faux balayage dry brush technique keeping it away from scalp and using foils. Since she had the needed warmth amber would have been a strong choice, so Robbins opted for a warm mocha gloss for balance. She achieved with our favorite demi-permanent hair color, Matrix Color Sync. Equal parts: 8WN & 10M.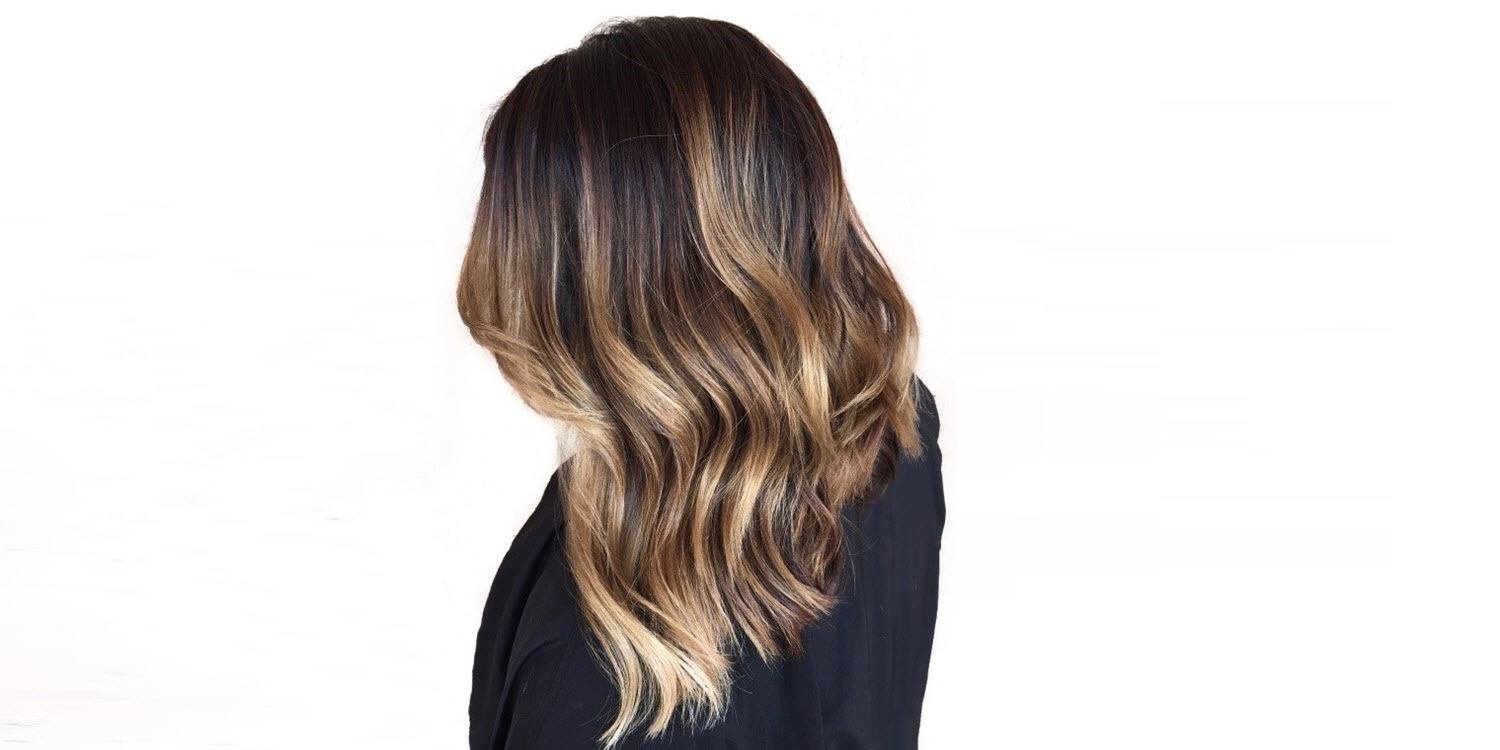 Cory Hoffman's Dark Brunette Tiger Eye Hair Color
@coryhoffmanhair Cory Hoffman, California colorist, master of blonde, red and unicorn hair is best known for capturing her photos in front of the famous Butterfly Loft concrete wall that never fails to reveal our latest #hairgoal.
The story: Hoffman's client was naturally darker, seeking to go a lighter for fall. "I like to lighten darker hair in stages because this is what gives varying levels of lift throughout the hair.
The first session I darken the base from scalp to mid-lengths. When wanting to leave more dimension, it's important to remember that less is more. "For her base, Hoffman used Matrix Colorinsider 4NW to deepen and cover her greys. She balayaged with lightener and let process before applying her gloss: Color Sync 8N at the base and equal parts Color Sync 10N & 10G for the mid-lengths and ends. Bravo!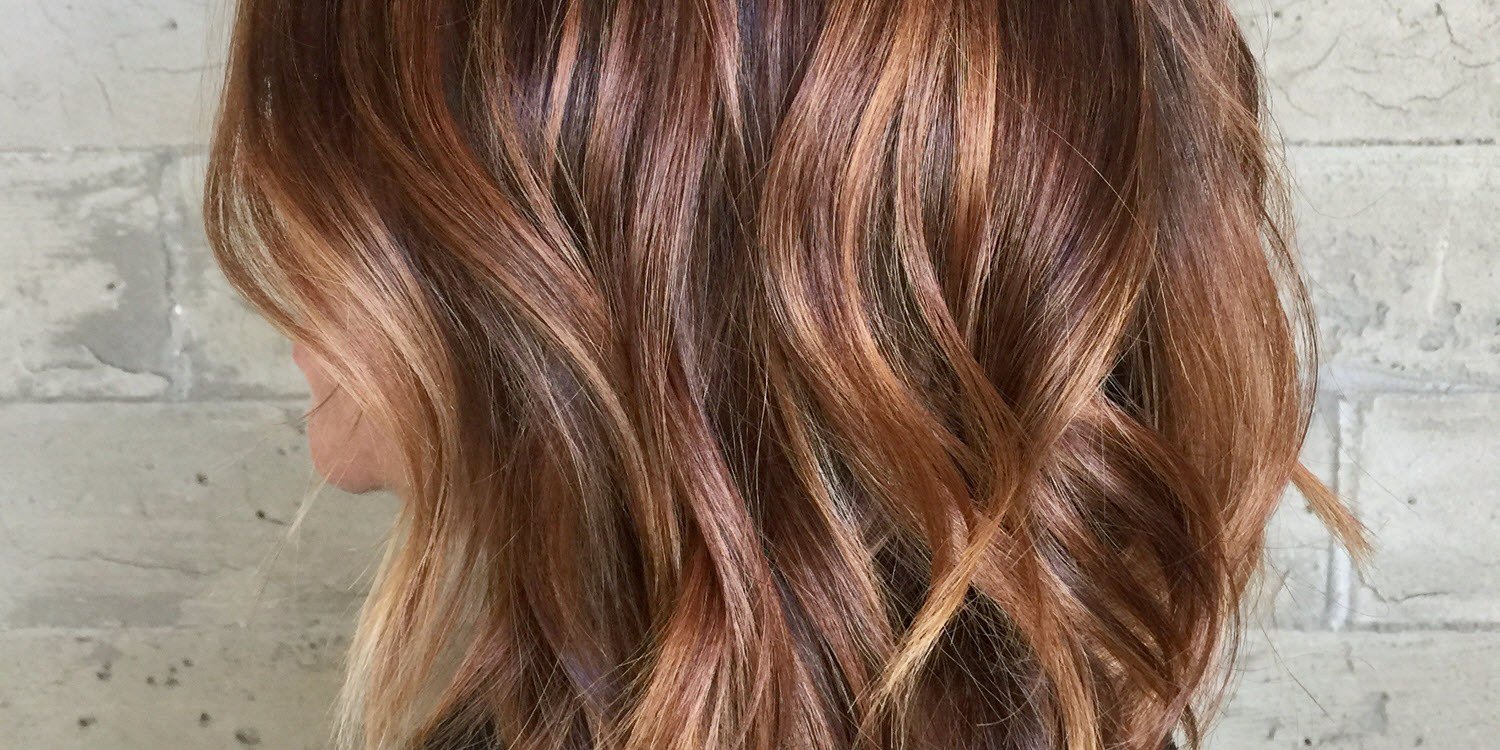 Celebrity stylist George Papanikolas -- popularly known as the colorist to the Karadasian's -- splits his time between LA, NYC and Dubai creating hair color that looks "like you spent a summer at the beach, not 3 hours at the salon."
The story: The client wanted to add brightens to her face but keep a rich base. Papanikolas hand painted highlights working off her natural part. Papanikolas used Bond Ultim8, Matrix's Bond protecting system, which he says is a "must have" for all lightening services. He deepened her base with: equal parts Matrix Colorinsider 5N & 6A and neutralized her warmth to create a beautiful butterscotch tone using ColorSync 5N on mid-lengths to ends. His secret finishing touch: ending with Biolage Sugar Shine Gloss Treatment.