Everything You Need to Know About the Unicorn Hair Color Trend
Jackie Summers | June 08, 2017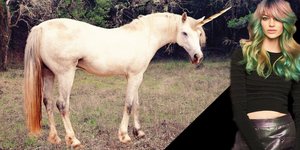 At first regarded as nothing more than a mystical hair color fad, now it's clear that Unicorn Hair Color is here to stay and we've got to say, it can be pretty spectacular.
Contemplating this hair color trend? Here are 5 things you need to know:
1. What is Unicorn Hair Color?
Unicorns are mythical creatures, and in the same vein, Unicorn Hair Color is otherworldly. These hair color shades aren't found in nature—rather, they span the fantastic realm of the color spectrum—pink, lilac, aqua, pistachio, buttercup. Tonally, they may range anywhere from the softest pastels to vivid and bright or even neon. Design-wise, you might rock a few Unicorn Hair Color balayage highlights, or you may opt to go full Uni with a root-to-tip color melt blend. Unicorn Hair Color can be contrasting or harmonious, and many Unicorn designs are true feats of hair color artistry by hairstylists. What's more, professional hair color palettes have become so expansive, varied and nuanced, the shade possibilities are now literally endless. The Unicorn Hair Color movement also transcends age, gender and nationality. Anyone can be a unicorn!
2. How do you get Unicorn Hair Color?
Step one: book an appointment with a skilled hair color expert.
Unicorn Hair Color requires several steps of processing, high levels of design acumen and hair color craftsmanship, quality professional hair color, patience and know-how. "I've seen so many clients attempt these hair color designs at home," says Matrix Artistic Director Danielle Keasling, "and wind up in the salon when it's not at all what they pictured. Why not save yourself the headaches and let a professional create the color properly?
Step two: gather photos.
When it comes to describing hair color, language gets tricky. You say purple hair, but do you mean lilac, lavender, grape or eggplant? Photographs eliminate those gray areas (hah!) of color selection, and ensure that you and your hairstylist are seeing eye to eye. The digital Matrix hair color guide is a great place to find inspiration—it contains hundreds of hair color designs in every color of the unicorn rainbow!
Step three: ensure your hair health.
Unless your hair is already pale blonde, it will most likely need to be bleached in order to deposit the Unicorn Hair Color that you and your stylist have selected. And that means your locks must be healthy enough to withstand hair lightening--possibly several rounds of it depending on how dark your natural color is. If your hairstylist checks your strands and feels your hair is too weak, fragile or damaged at the moment, you may have to hold off until you can get it back in shape. Frequent rounds of deep conditioning will help—both in the salon and at home. When you do move forward, the addition of a bond-strengthening formula in your hair color will prevent damage and keep your hair strong.
Step four: set aside plenty of time.
You can't rush Unicorn Hair Color. As mentioned, the first and most essential part of the process is to get your hair as light as possible. Evenly lightened hair makes all the difference between a successful Unicorn Hair Color and a blotchy Unicorn fail. The hair lightening may have to be done in several stages, and this takes time. Then, once the "canvas" is prepared, your stylist will need more time to carefully place the unicorn color. The more hues you choose, the more deliberate she will have to be in order to keep the colors crisp and defined and exactly where you want them.
Step five: wear your hair color with care.
In order to lighten your hair to the degree necessary to place Unicorn Color, the outer layer of each hair strand must be opened and raised in order to extract the natural hair pigment. This layer of cuticles remains "ruffled" to an extent, which makes it easier for your new hair color to escape. You can prevent this hair color fading process by:
1. Shampooing with color safe formulas that are free of color-stripping sulfates.
2. Rinsing your hair in lukewarm-to-cool water.
3. Swapping out some regular shampoos with low-detergent cleansing conditioners.
4. Avoiding excessive sunlight, saltwater and chlorine.
3. How do you know which unicorn hair color is right for you?
With blonde, brunette or red hair, shade selection comes down to harmonizing your hair color with your skin tone and eye color. Believe it or not, the same holds true if you're planning to sport Unicorn Hair Color. So if you have fair, cool skin, you'll glow in shades like light pink, peach or tangerine hair. If your skin is fair and on the warm side, try Unicorn Hair Colors like lavender, robin's egg blue or aqua hair. If you register medium cool skin, try deeper jewel tones like amethyst or ruby hair. If you're medium and warm-skinned, you'll look amazing in saturated shades like sapphire, aquamarine and emerald hair. Cool, dark skinned beauties can rock lilac hair, and if your dark skin is on the golden side, try plum hair.
Watercolor Hair Color Hues
The pale subtlety of pastel hair color gets an upgrade with a sophisticated array of colors.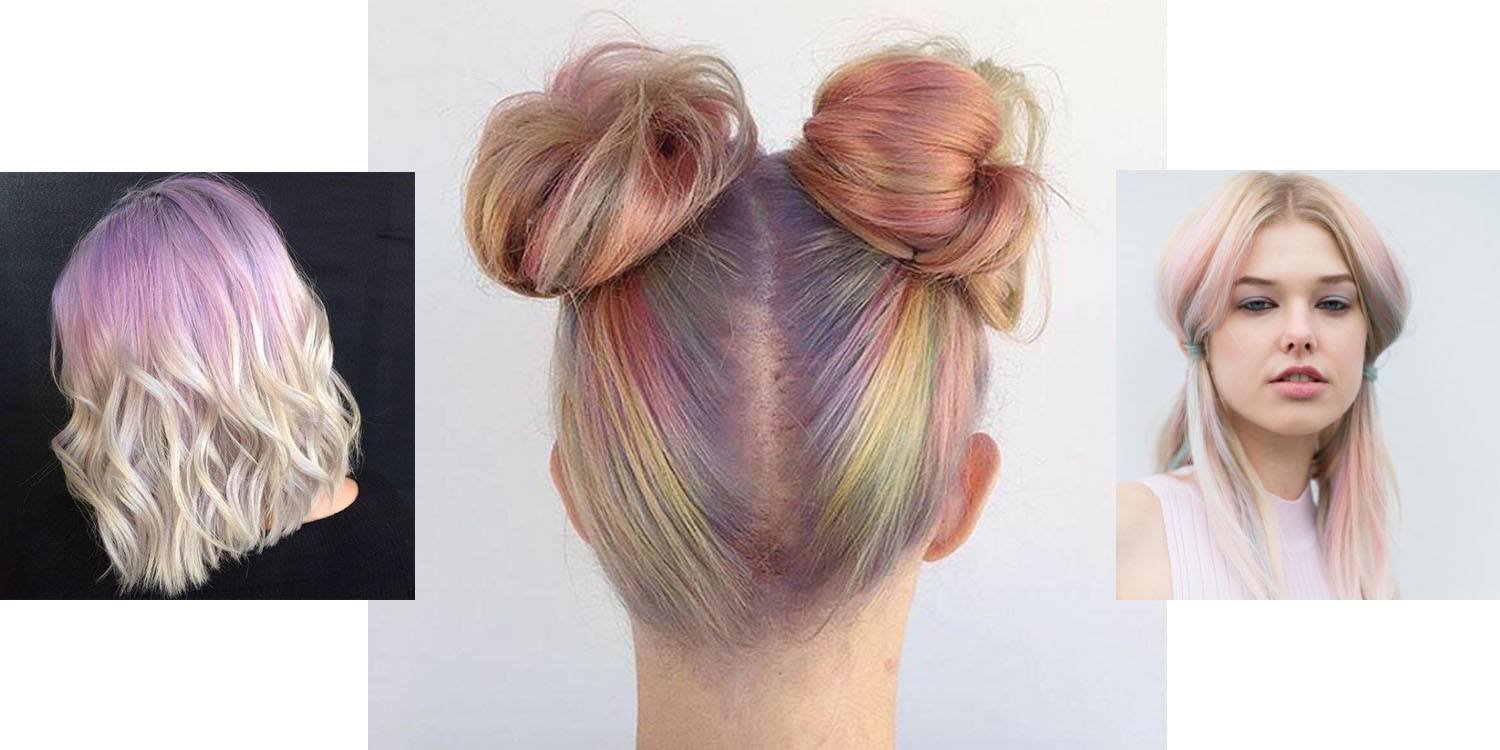 Monochromatic Hair Color
Put your unicorn hair color on mute with a subtle gradation of a single shade from dark at the roots to light on the ends.
Metallic Hair Color Finishes
Look for hair color designs with a subtly shiny finish, like stainless steel.
Oil Slick Hair Colors
Unicorns go industrial in glowing shades of indigo, purple, emerald and magenta hair.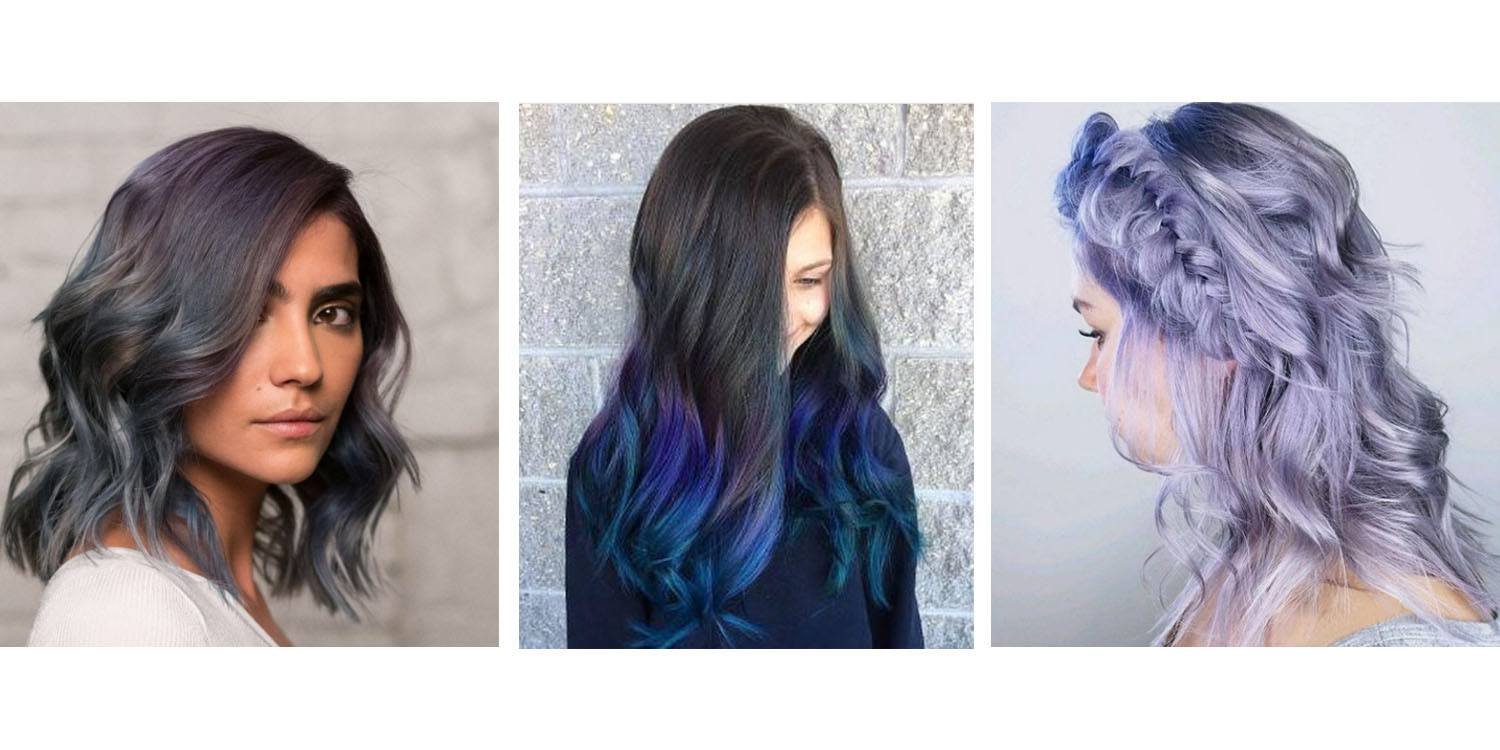 Color Melting Hair
A seamless blend of transitioning hair colors employs any palette—from subtly natural to soft pastels to iridescent jewel tones.
5. How do you get rid of unicorn hair color?
The day may come when you and your Unicorn Hair Color are ready to part ways. Again, says Keasling, start by seeing your hair stylist. Attempting to change your hair color, or bring it back to your natural hue at home could result in some very unexpected outcomes.
Start by letting the Unicorn Hair Color fade naturally for as long as possible. This will jumpstart the process. Then one of the best strategies is to neutralize the magical shades with their opposites on the color wheel (green to neutralize red for example) and then dye your hair a warm or cool shade of brown. If you want to be blonde, you will have to remove the existing hair color with lightener, which means going back to the process of assessing your hair health and settling in for multiple processes of bleaching…if your hair stylist greenlights the process!