How To Find The Perfect Brunette Hair Color For Your Skin Tone
Jackie Summers | January 10, 2017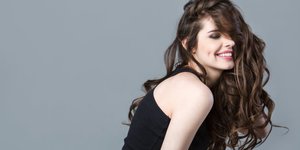 If you have brown hair, and you've sometimes felt less glamorous than your blonde or redheaded sisters, think again. Brunette hair color is sexy, sophisticated, elegant, chic, flattering and fabulous, and don't let anyone tell you otherwise!
Here are a few savvy tips for making the most of your brunette color from the pros at Matrix:
1. The Secret to Standout Brunette Hair Color is Shine
Shine is everything! It makes all the difference between flat, mousy color and shimmering, gorgeous, healthy-looking color. Darker and cooler brunette tones especially must be shiny or they risk becoming muddy. Dry, coarse texture is the enemy of high shine so, Ms. Brunette, your mission is to keep your hair as hydrated as possible at all times. Choose shampoos and conditioners with loads of moisturizing ingredients, like shea butter, coconut oil and glycerin. Treat hair with nourishing oils before styling. Limit use of thermal tools that can dry out your hair, and when you do style with a dryer or iron, be sure to use a thermal protection spray to shield strands from heat damage. It's also a good idea to dial down the temperature. Matrix Artistic Director Robert Santana tells his brunette clients to set their blow dryers and flat irons no higher than 300 or 325 degrees. "If they divide their hair into very fine slices," he explains, "they will achieve the sleek results they love."
2. Dimensional Hair Color Is Also So, So Important
Solid brunette color is a beauty buzzkill. If you look closely at even the deepest brown hues, you'll see loads of variation, from roots to ends. "It may be a muted result, but I always create subtle highlights for my brunette clients," says Matrix Celebrity Stylist George Papanikolas. "They're generally only a shade or two lighter than the base color, but they give the hair dimension and vibrancy, and the overall result is always natural and youthful."
3. What's The Best Shampoo for Color Treated Hair?
A sulfate-free shampoo formulated for color-treated hair will help your brunette color retain its vibrancy and shine. You may also want to consider alternating your regular shampoo with a cleansing conditioner. These formulas melt into your hair and rinse out gently, along with dirt and debris, without disturbing the surface of strands. Your color lasts longer and your hair stays healthier.
4. How Do I Find My Perfect Shade of Brunette?
There are several factors to consider when choosing a brunette hair color, but most pros agree they always start with the client's complexion when formulating the perfect shade of brown. Making the right match makes all the difference if you want your brown hair color to enliven and flatter your complexion!
How to Find Your Skin Tone
So the first step is to determine your skin tone. You have three choices: warm, cool or neutral. If your skin is warm, it might be described as peachy, yellow or golden. If it's cool, you'll see undertones of pink, red or blue. If your skin tone is neutral, you will have a combination of some of the above. Remember, also, that you will be cool, warm or neutral whether your complexion is pale, medium or dark. And those levels must be factored into your final color choice as well. Once you've assessed your complexion, you're ready to work with your stylist to create the perfect brunette hair color. Here are some great choices for your skin tone!
You: Fair, Cool Skin Tone
Light Ash Brown Hair Color
Light ash brown hair color is cool and sophisticated, especially if your complexion is fair and your eyes are light blue or brown. This is the shade you want if you do not want to see any red or gold in your hair color. Add a few cool blonde highlights for an elegant result. Opt for this shade if your natural color is light or medium cool brown.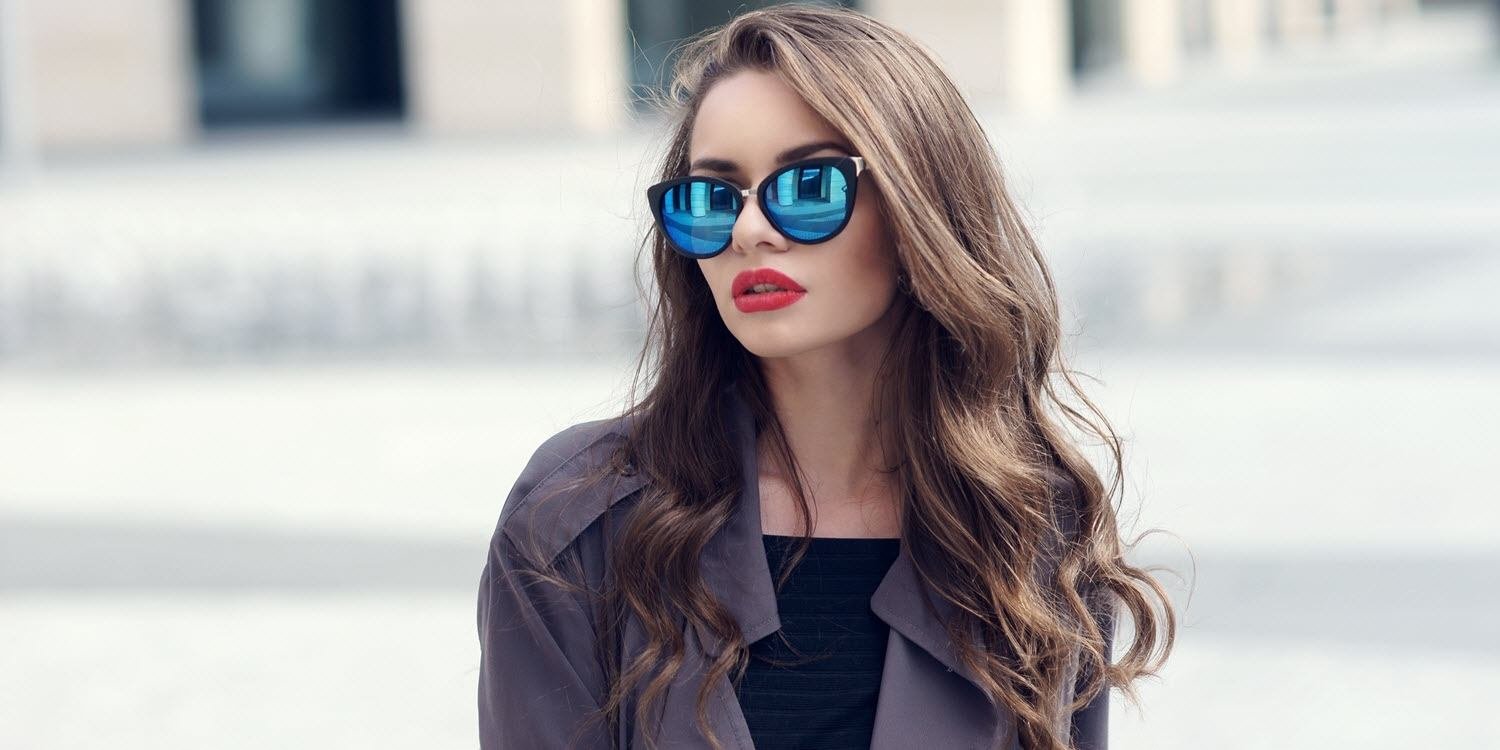 Sandy Brown Hair Color
Sandy brown hair color is a light, cool or neutral beige shade. It's a beautiful shade for people with light, cool complexions and light blue or green eyes. Sandy brown hair color looks great with beige blonde highlights—the combination is sophisticated and elegant.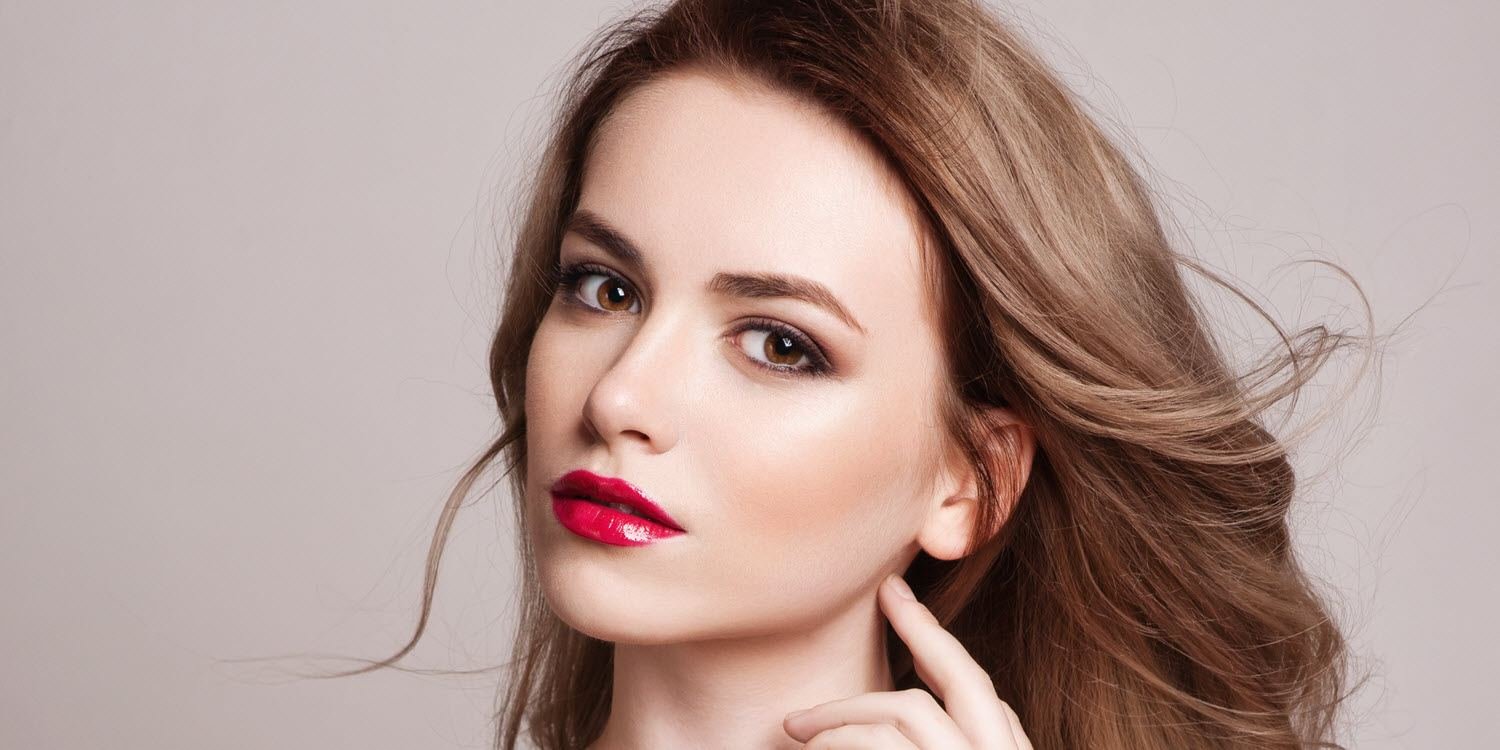 You: Fair, Warm Skin Tone
Golden Brown Hair Color
Golden brown hair color is a warm and friendly shade—it's beautiful on people with peachy or golden skin and warm brown or warm green or hazel eyes. Consider adding some dark golden blonde highlights to your golden brown hair color for a beautiful color combination.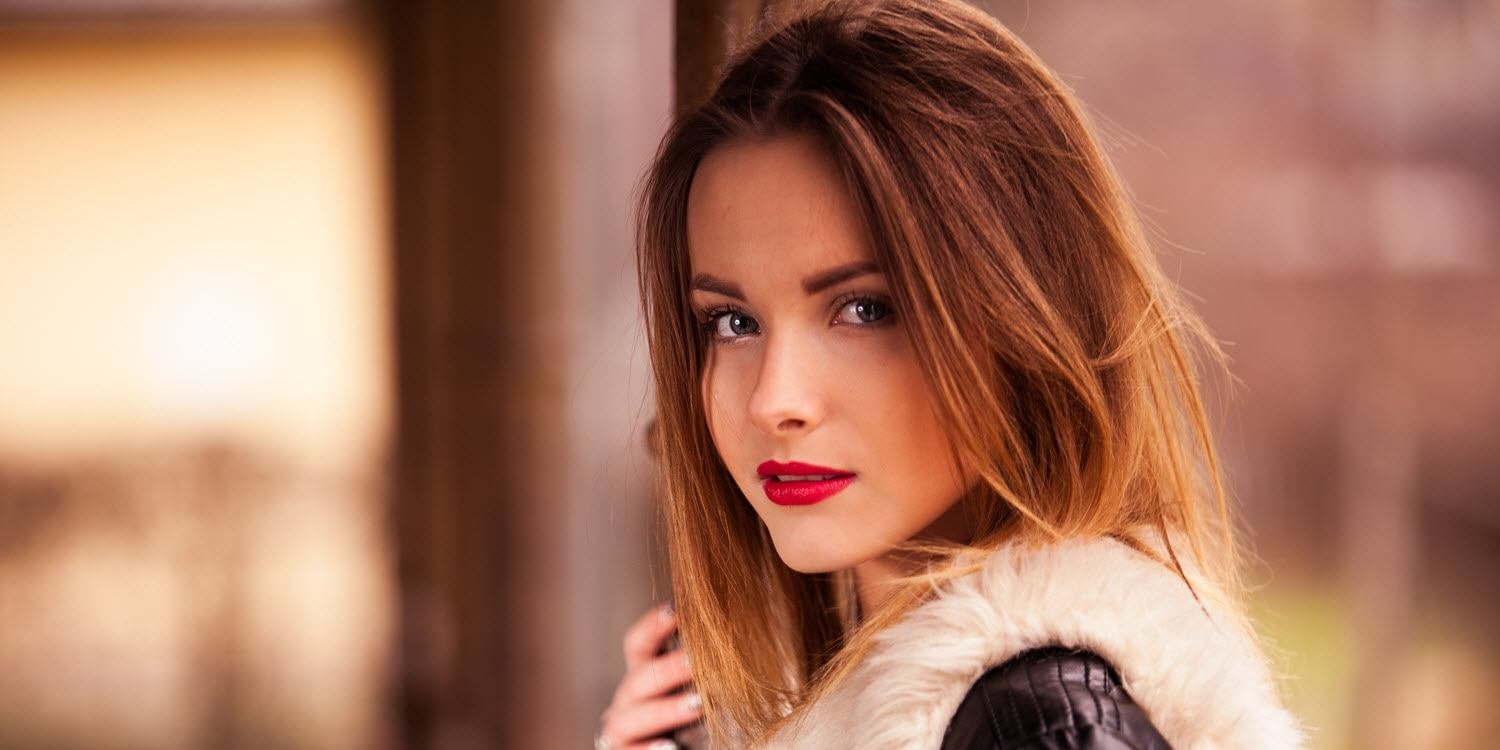 Light Caramel Hair Color
Light caramel brown hair color is a warm, tawny shade. It's ideal for people with golden, warm complexions and warm brown eyes. Avoid this shade if your complexion is cool or extremely fair or pink—it will clash with your skin.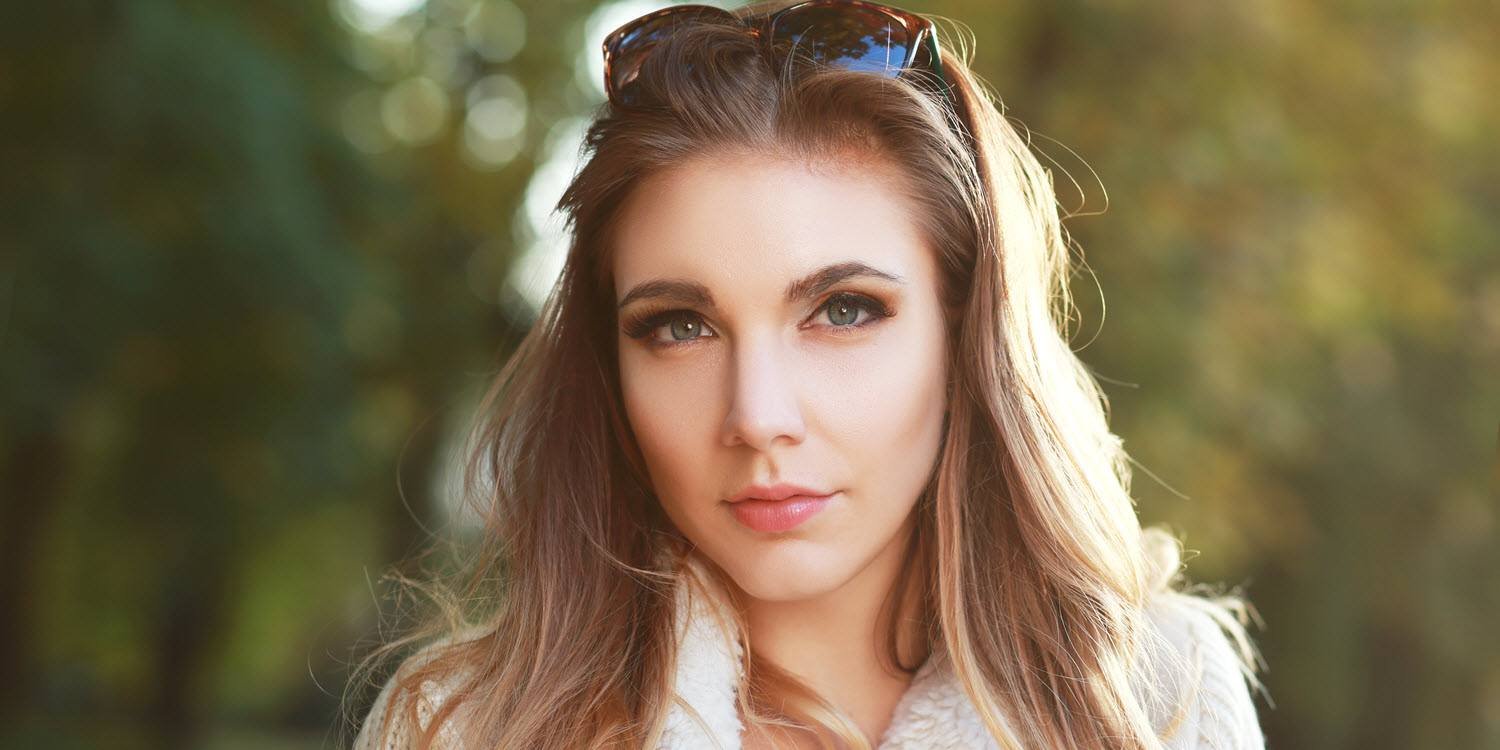 You: Fair, Neutral Skin Tone
Cocoa Hair Color
Light cocoa hair color is a pale, cool, pearly brown shade that looks beautiful on fair skin and with light blue or green eyes. It's a beautifully balanced shade—neither too ashy nor too warm. Light cocoa hair color comes alive when you add creamy blonde highlights!
Café-Au-Lait Hair Color
This pale and creamy hue is elegant and striking. Because this is not a shade that fights for attention, it will flatter your peaches-and-cream complexion and focus attention on your beautiful eyes and features.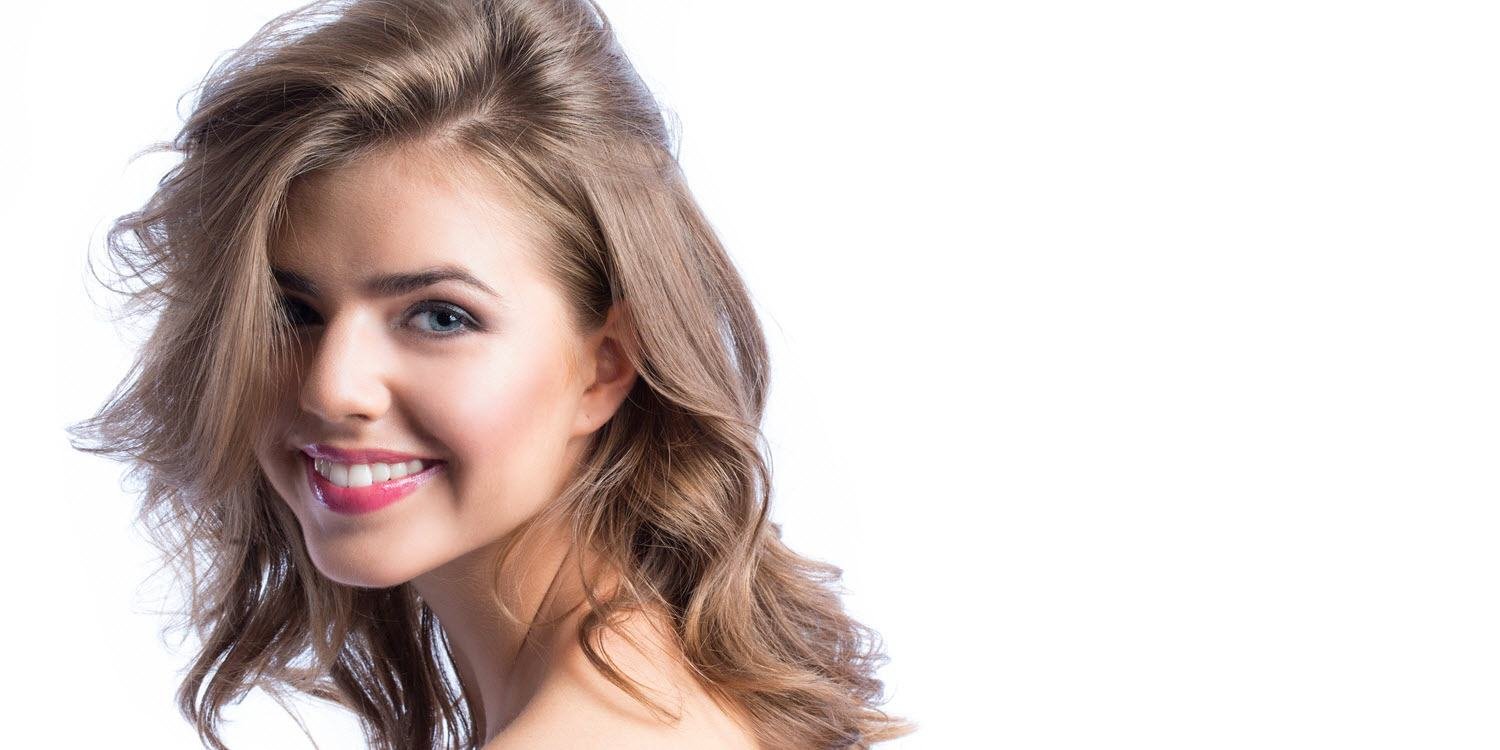 You: Medium, Cool Skin Tone
Khaki Brown Hair Color
This cool, metallic hue is completely modern and on-trend. It's the perfect choice for a cool complexion and brown or hazel eyes. Consider adding a few creamy highlights for subtle contrast.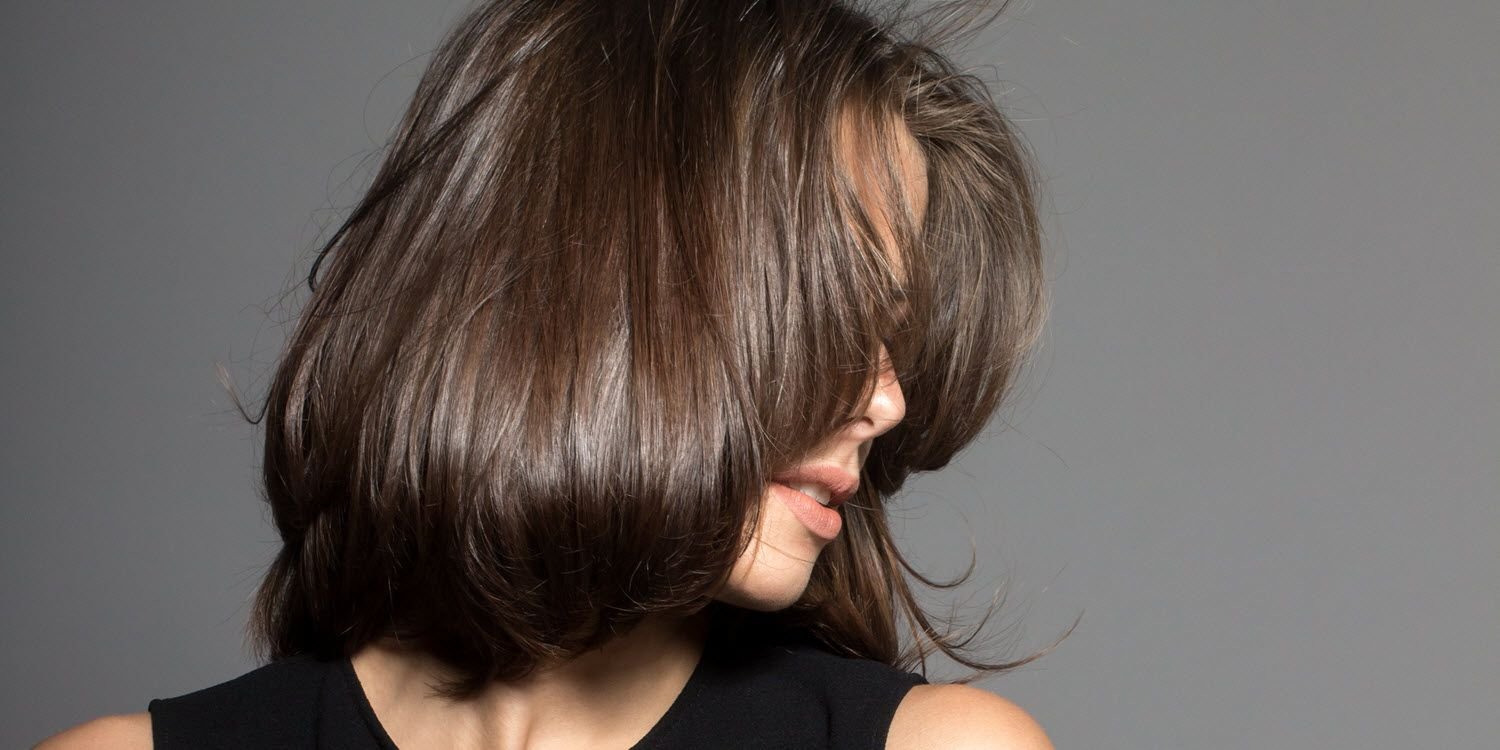 Dark Chocolate Hair Color
As delicious as it sounds, dark chocolate hair color is a rich, deep, cool brown hue. It's the signature shade of actress Penelope Cruz, whose olive complexion and brown eyes are enhanced by the hue. If well cared for, this shade evokes a sense of luxury and sophistication.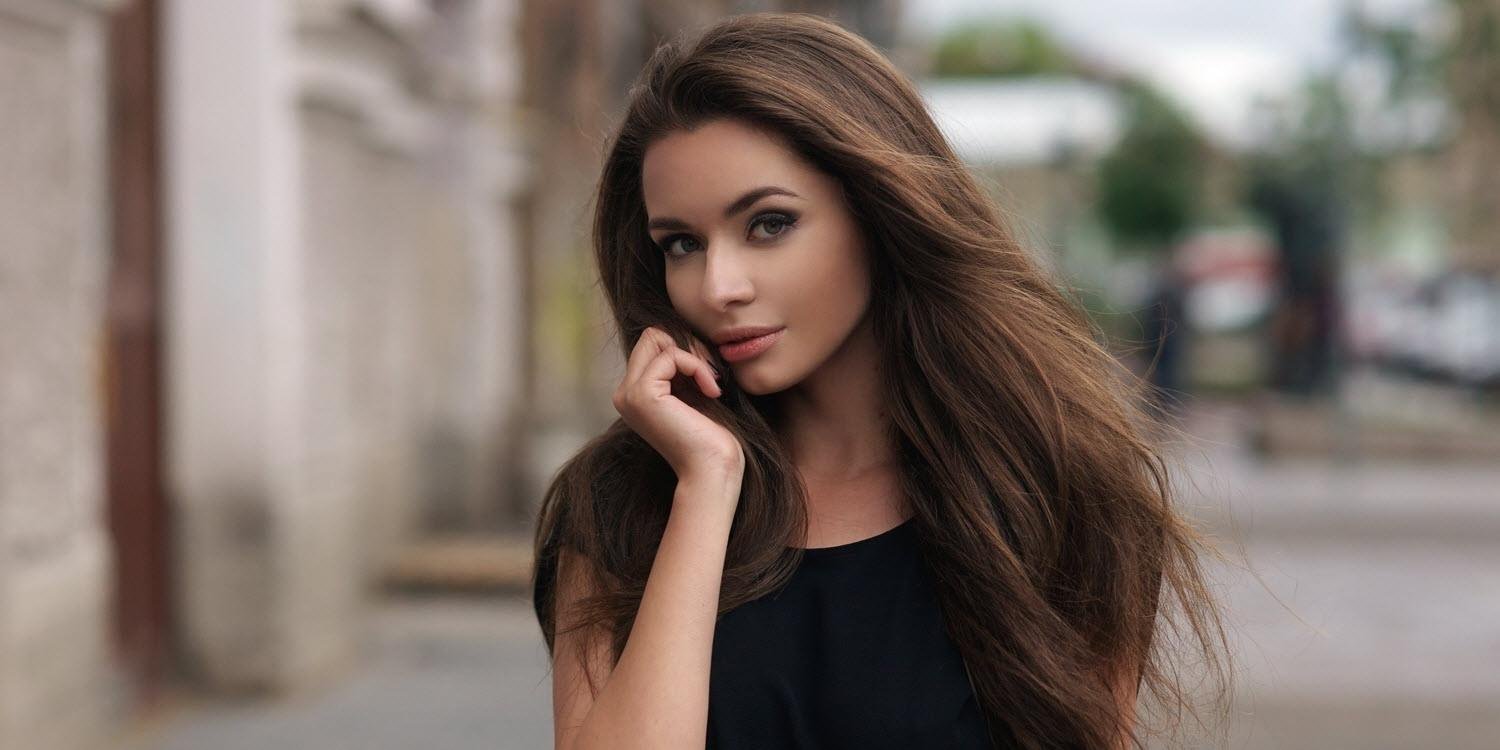 You: Medium, Warm Skin Tone
Butterscotch Brown Hair Color
Golden butterscotch highlights swirled throughout a warm brown base will complement your warm complexion and give you a healthy glow. Look to J-Lo as an example of how flattering this shade can be on medium, golden skin!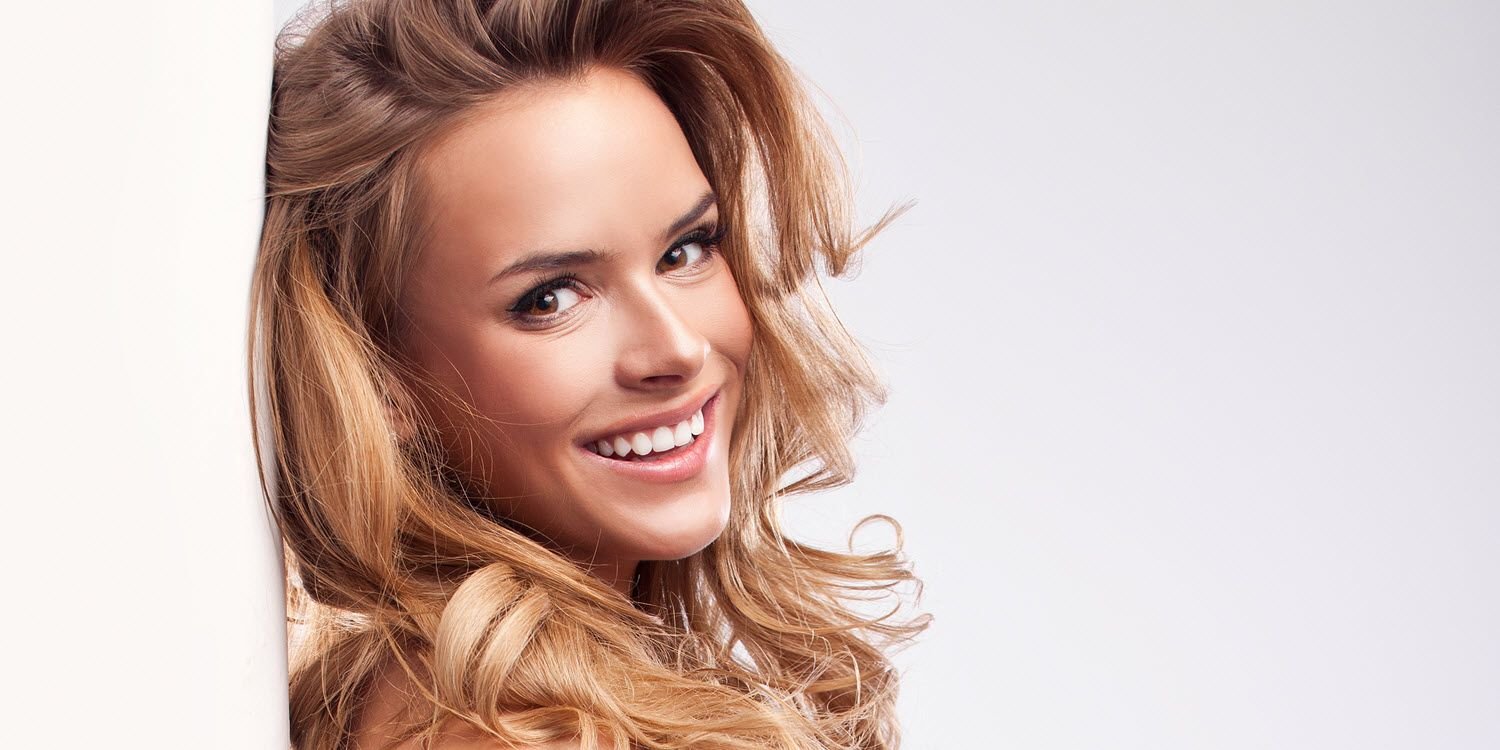 Auburn Brown Hair Color
A brown with just a hint of warm red is a stunning choice for people with medium skin and brown, hazel or green eyes. It will pick up the buttery tones and prevent sallowness in warm skin.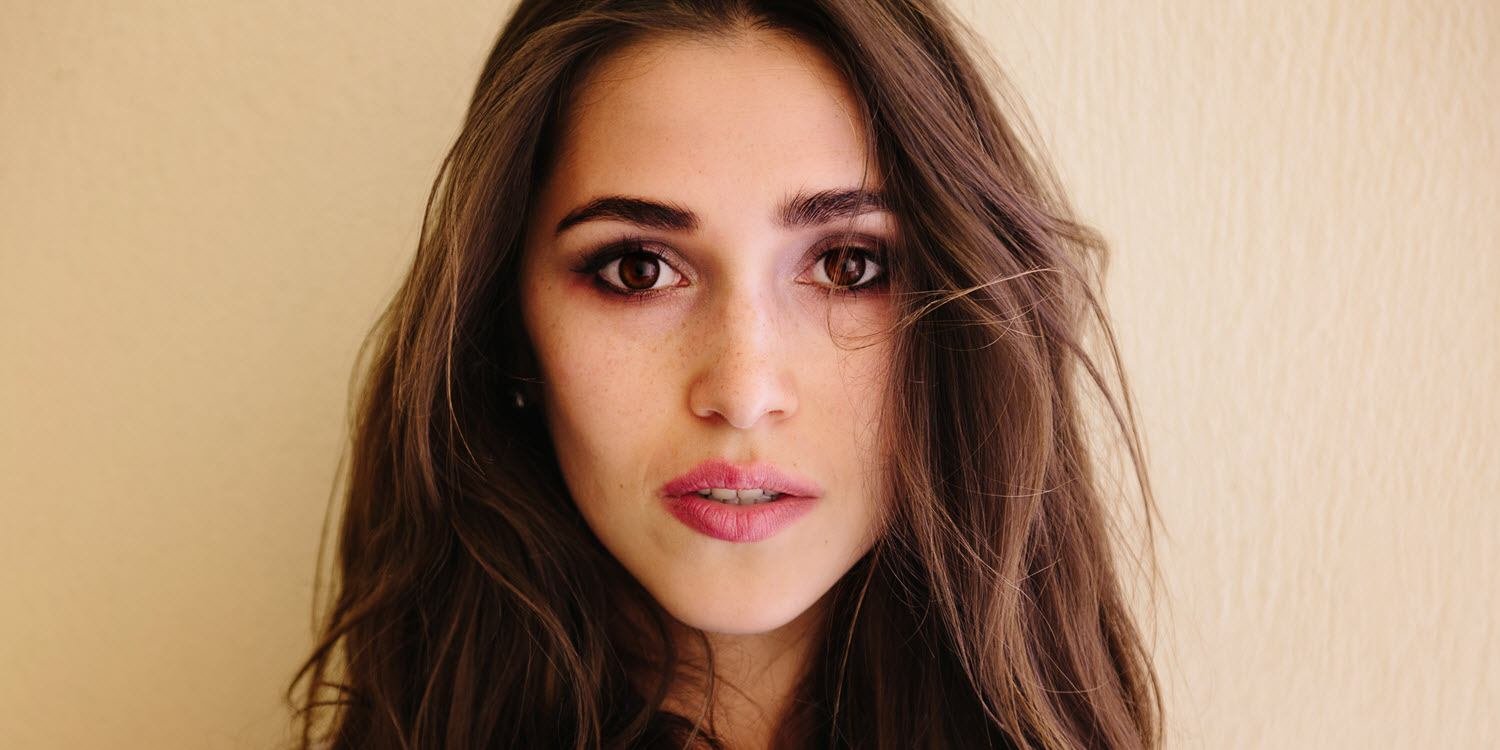 You: Medium, Neutral Skin Tone
Beige Bronde Hair Color
This neutral, chic shade will flatter both cool and neutral complexions by counteracting any hint of ruddiness. Consider asking your hairstylist for a neutral brown base with sophisticated beige highlights in order to create a natural-looking result.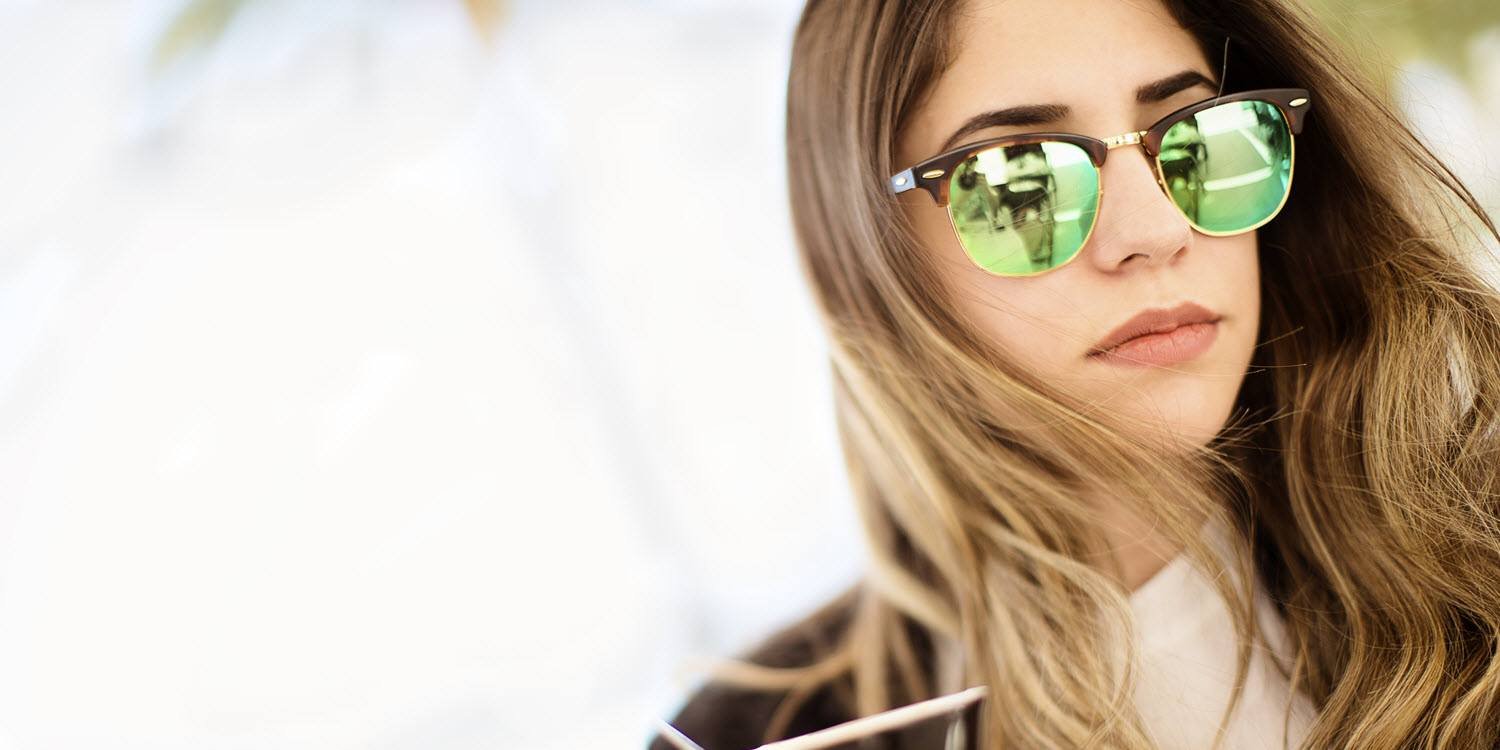 Truffle Brown Hair Color
A pure, natural, medium brown like this, without cool or warm accents, will enhance your true beauty. It's a rich, glossy shade that strikes a beautiful contrast with a medium complexion.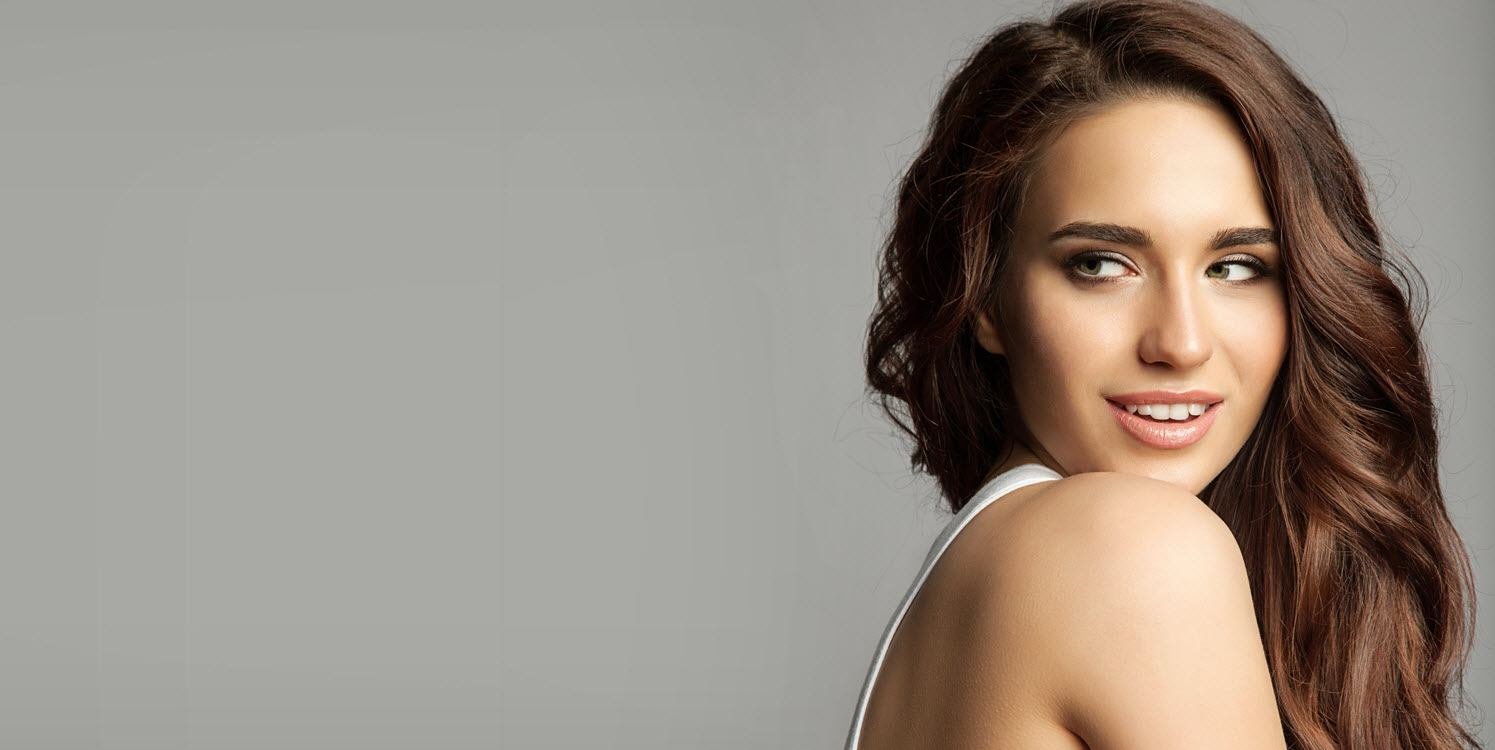 You: Dark, Cool Skin Tone
Espresso Brown Hair Color
As deep and rich as freshly-ground coffee, this shade is bold and dramatic. As with all brown hair colors, shine is essential. Ask your stylist about regular hair glossing treatments. These demi-permanent formulas infuse hair with nourishing oils, and also put a high-gloss polish on the hair, much like finishing a manicure with a top coat.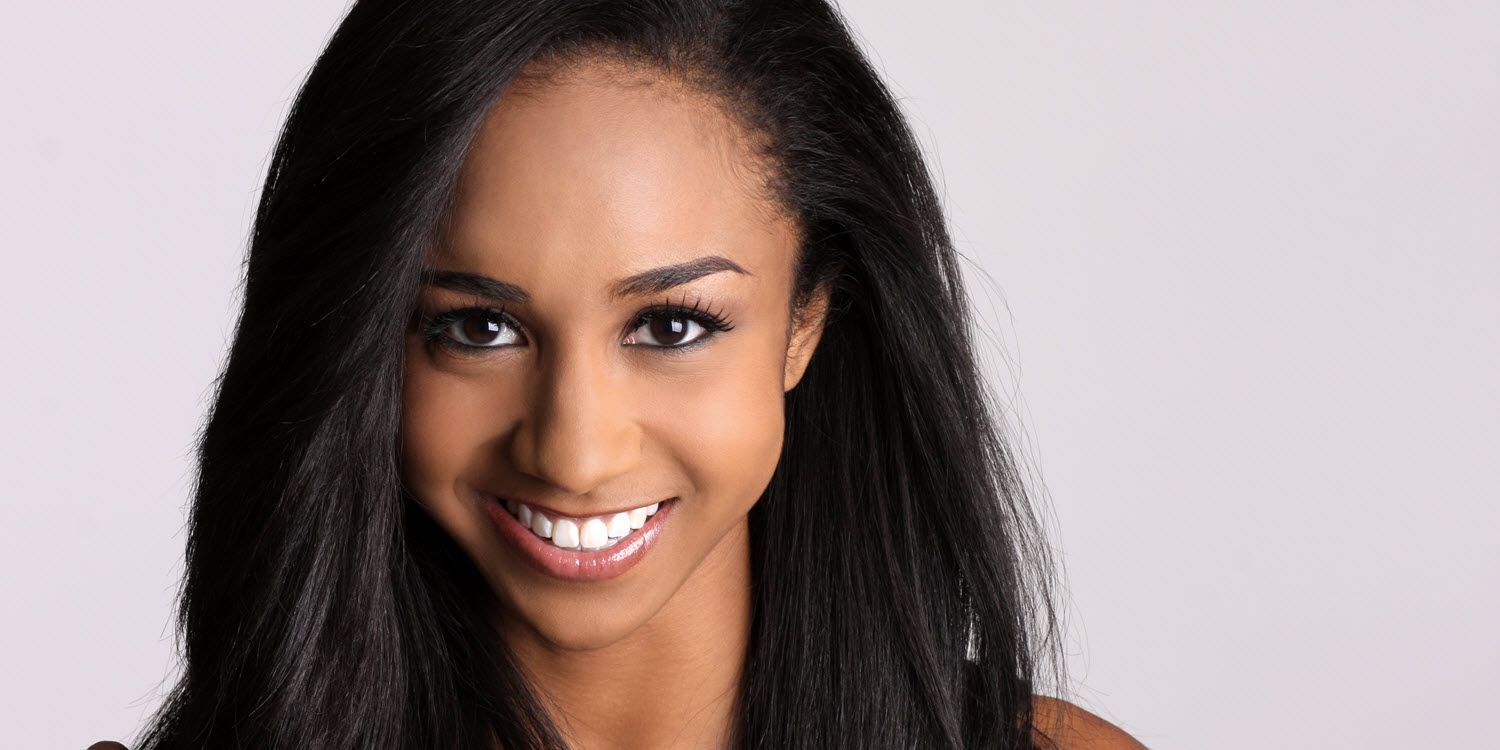 Plum Brown Hair Color
Plum brown hair color is a dark, dramatic shade with a deep violet cast. It's a very striking choice for people with cool, fair or medium complexions and cool brown or blue eyes. If you're on the conservative side, consider asking your stylist for a few deep plum balayage or ombré highlights within your brunette hair, in lieu of an overall plum brown.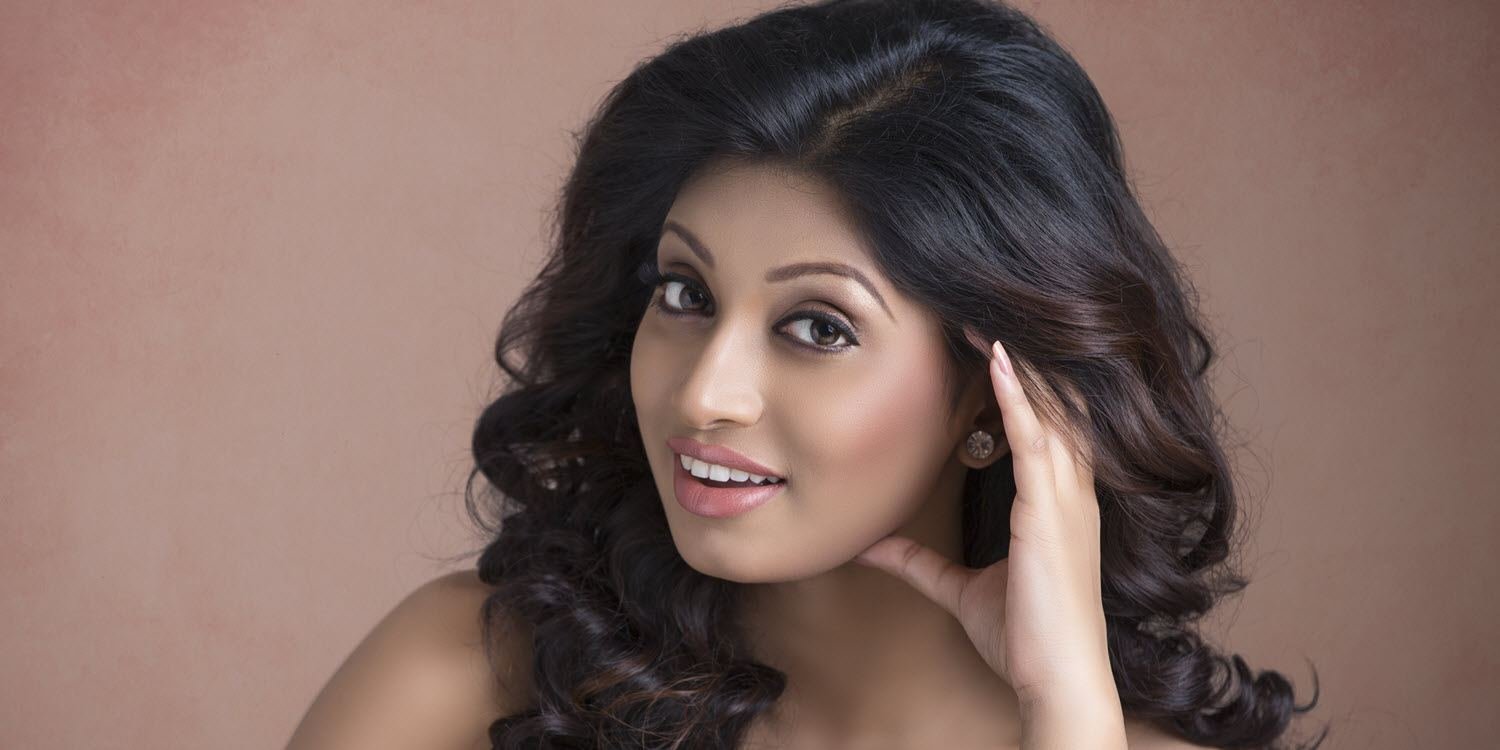 You: Dark, Warm Skin Tone
Deep Mahogany Brown Hair Color
Mahogany brown hair color is a deep reddish brown shade that looks beautiful with dark, golden complexions. Actress Viola Davis has sported the shade, proving how flattering it can be on deep skin tones.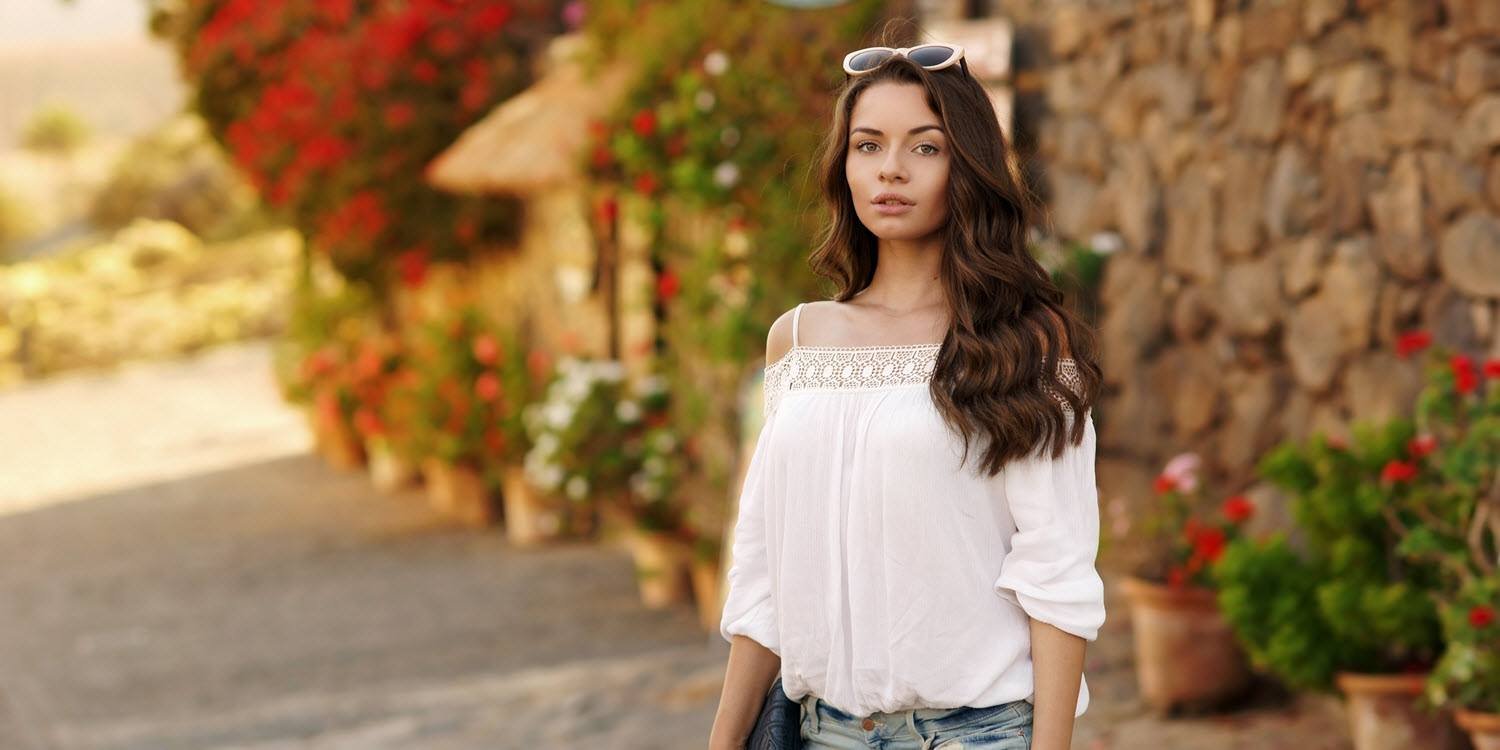 Dark Toffee Brown Hair Color
Another great warm shade for dark, warm skin tones, this hue features more of a golden cast than the red in mahogany brown. Try it Beyoncé-style, with a dark golden brown base and warm toffee highlights concentrated on the middles and ends of your hair.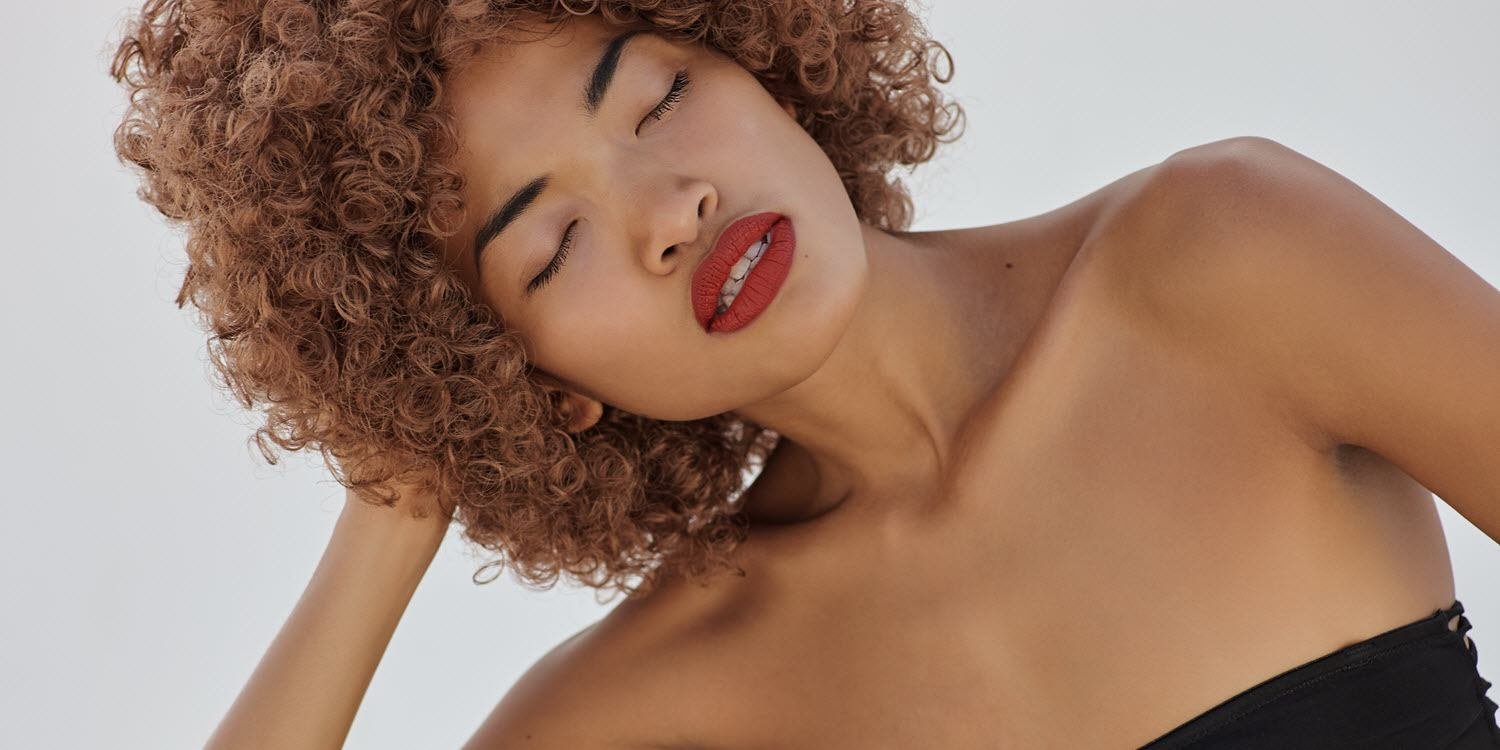 You: Dark, Neutral Skin Tone
Chestnut Brown Hair Color
This is a beautiful, rich shade that flatters most complexions. It's also an idea neutral canvas—talk to your stylist about adding caramel or paler, smoky highlights to give this hair color lively movement.