12 Hair Care and Styling Tips for Damaged Hair
Jackie Summers | July 09, 2015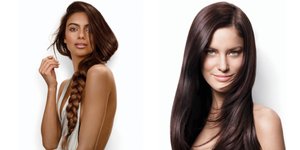 When the seasons change to fall and winter, damaged hair feels the transition too. With the waning of summer comes an end to the sun's harshest rays, the excesses of long days at the beach, afternoons at the pool and long play days outside—all of which can damage hair. However, the onset of fall also brings a whole new set of potential damaging affects to hair: cold, harsh weather is around the corner, heaters will soon be blasting and the holiday season with all its overindulgences is not far off. Don't fret. The pros at Matrix are here to give your damaged hair hope for revival, no matter the time of year!
1. Respond to How Weather Changes Affect Your Damaged Hair
Hair is sensitive to moisture levels in the air, so during times of humidity, hair is less flexible and more prone to breakage. Less moisture also makes damaged hair more susceptible to static and flyaways. Combat this by using a moisturizing shampoo and conditioner, followed by protective styling products.
2. Shampooing Less Frequently Can Help Repair Damaged Hair
Frequent shampooing can strip away natural oils and make damaged hair look dull. The less frequently you wash your hair, the shinier it can look. Try not to shampoo more than two to three times a week (less than this can bring about scalp build-up). Another idea: every other shower, skip the shampoo and just use conditioner. Between shampoos, soak up grease by spritzing dry shampoo on roots. Apply the dry shampoo evenly to avoid clumping. The fringe benefit to this method is that it's a time saver; it can buy you extra days between wet shampoos. Who couldn't use a few extra minutes here and there? On days when you do shampoo, try putting three small drops of a botanical-infused shampooon your fingertips and massage into your scalp only. By directing the lather there, where sweat and oil build up, you help make your hair healthy by preventing the rest of your hair from becoming dehydrated.
3. Handle Damaged Wet Hair With Care When Wet
When you shampoo, remember that hair swells when wet. Freshly washed tresses are especially sensitive and need to be handled with care. After shampooing, don't rub damaged hair vigorously with your towel. For healthy hair, a better idea is to cover it with a towel turban. Then, gently apply a leave-in conditioner with your fingers and comb the damp hair with a wide-toothed comb while holding onto the roots. Sweat, swimming pools and steam rooms can also have a weakening affect on your damaged hair. The same rules apply. If you are headed to the pool, for a workout or anywhere else that involves getting your hair wet, consider spraying a dry shampoo from roots to ends on damaged hair to absorb water or a protective leave-in conditioner.
4. Try The Cold Rinse Cure for Damaged Hair
Rinsing your damaged hair in water that is as cold as you can take it at the end of your shower is a great way to combat the effects of damaged hair and produce the healthiest, shiniest strands possible. Hot water is certainly more relaxing, but it also creates a rougher, less light-reflective surface by lifting the hair's cuticle.
5. Getting A Cut Or Trim Can Help Restore Your Damaged Hair
Getting a short cut is the quickest way to restore damaged hair and give it a fresh, healthy start. But if you aren't ready for that, a trim every four to six weeks is the rule of thumb for short, styled hair, while longer hair can go six to eight weeks between trims. And here is the golden rule of haircutting: When you find a good cutter, stick with him or her! A faithful hairstylist will get familiar with the nuances of your unique hair type, and help determine how to keep it healthy.
6. Reduce Your Blow Dryer Usage
Air-drying your damaged hair is best, but if time doesn't allow for such luxury, set your dryer to full air stream but never on higher than medium heat. This keeps the exposure to the blow-dryer short and the drying effect to a minimum. Here's a thought: Why not try showering in the evening to allow more time for air drying? Who says showering has to take place in the morning? To add body to air-dried hair, use a light mousse or styling gel while damaged hair is damp, then scrunch hair gently with your fingers as it's drying.
7. Keep Your Hair Styles Simple
For a season, try protecting damaged hair by working with what you've got and keeping styling to a minimum. Styling tools such as flat irons, curling irons and hot rollers can damage hair. Use leave-in conditioners that add shine, and finish the hair with a glossing spray for a pretty, natural, healthy look. If you must straighten or curl your hair, try finding a gentler method that won't further damage hair, like foam or plastic rollers or hair wrapping, to achieve the desired result. Or "set" your damp hair in large braids for a pretty, waved effect—the tighter the plaits, the more defined the wave pattern or crimp will be. Coupled with a conditioning mousse or hair gel, these techniques can add lovely body to damaged hair. Avoid using hot irons more than once a week to prevent more fried ends. When you do iron your hair, be sure to use a heat-protective spray first, and try to use a lower iron temperature. And make sure the hair is completely dry first.
8. Use A Deep Conditioning Treatment for Damaged Hair
A weekly, rinse-out deep-conditioning treatment is vital to repairing your damaged hair and preventing future breakage and havoc. But not all deep conditioners are alike: Be sure to select one that is suited to your hair type and won't weigh your hair down or cause it to look and feel greasy. A deep conditioner is especially important if you color or use other chemical treatments: These can strip hair, and the treatments help restore the moisture that you lose with chemicals and color. Since damaged colored hair fades faster than healthy hair, so deep conditioners for colored-treated hair can help color last longer and keep damaged hair feeling soft and silky.
9. Condition Damaged Hair While You Snooze
Rinse-out conditioners you use in the shower are certainly great throughout the week, but might not be enough to really penetrate the hair if there is severe damage. Consider applying a leave-in conditioning formula or treatment oil to clean, damp hair; then wrap your head in a scarf and head to bed. By morning, your hair will be healthier, stronger and shinier. Simply rinse, style and go!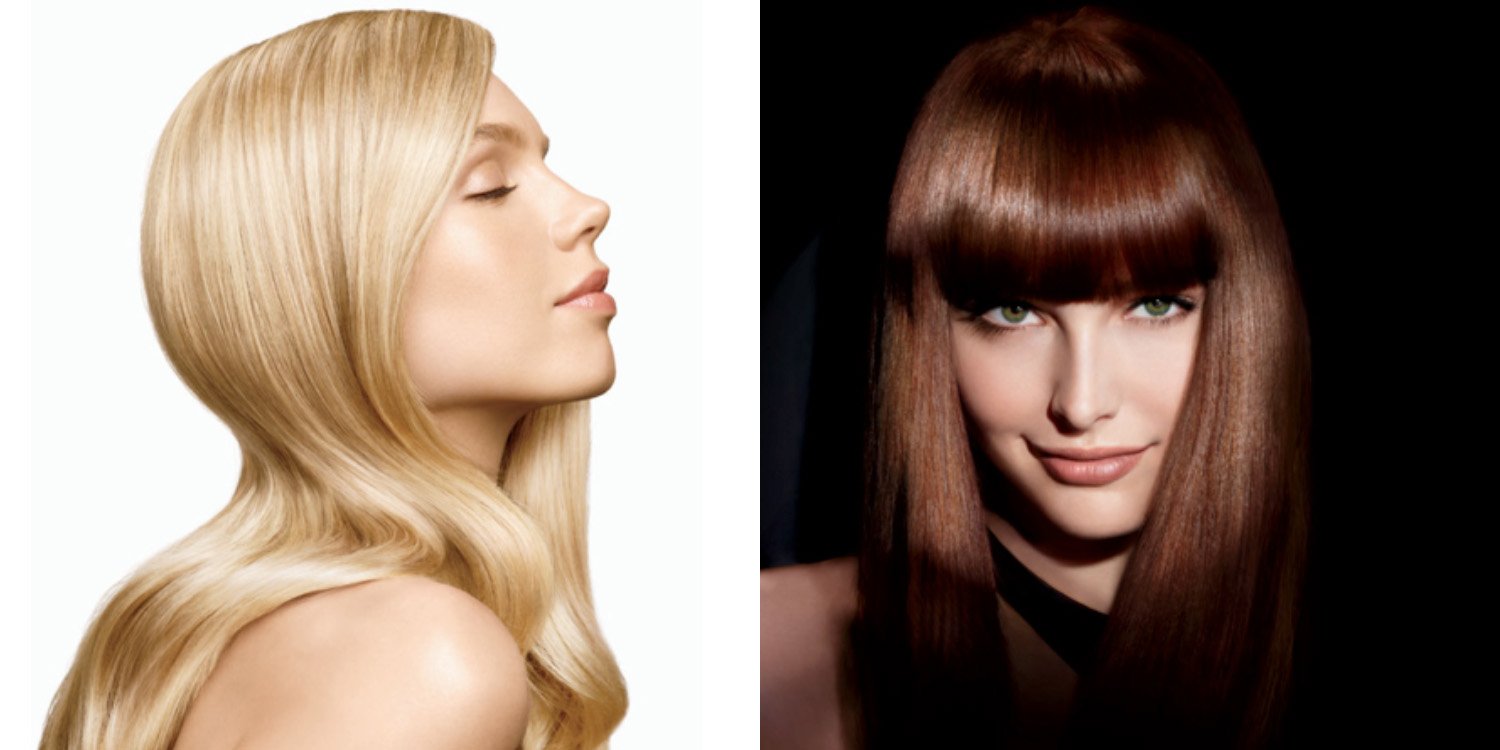 10. How You Brush Your Damaged Hair Does Matter
How and what you use to brush your damaged hair makes a difference. Detangle your hair before and after shampooing, and use a wide-tooth comb rather than a brush when it's wet. Apply a detangler, then gently and slowly work out tangles, starting at the bottom and gently working up the strand to the top. Don't pull or tug. Once your damaged hair is dry, consider your brush carefully. Mixed-bristle brushes (50% boar, 50% synthetic) are best for distributing your hair's natural oils. They help leave hair smoother and shinier, with a minimum of tearing or snagging.
11. Be Sure to Clarify Damaged Hair
Styling products can build up on hair and cause damage and dullness. To gently remove buildup, use a clarifying shampoo followed by a moisturizing conditioner. Clarify hair no more than once a week—to often can strip strands of the natural oils needed to keep them supple and healthy.
12. Use The Right Finishing Hair Styling Product Or Mixture
The right finishing hair product is essential to restoring damaged hair and helping it look its best. Whether you use a hairspray, mist, serum, shine product or balm is a matter of personal preference. But careful selection of what will be the topcoat for your damaged hair makes a big difference in how it will look and feel. Opt for finishing products that contain healthy botanical ingredients that treat hair as they hold and mold. "Cocktailing" is also a great strategy for damaged hair. Try mixing a treatment oil with a styling gel, for example, for a cocktail that will offer hold and care for damaged hair at the same time.