Winter Hairstyles - 5 Cute Easy Hairstyles
Jackie Summers | January 27, 2020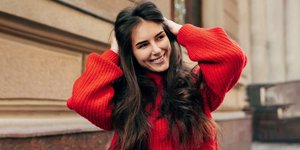 New year, new beginnings. How do you plan to embrace a new year? Have you resolved to Kondo-clean your closets, finish your screenplay or volunteer for monthly beach cleanups? Or maybe you're considering a new direction for your current hairstyle? If so, kick off the year with a visit to the salon for something fresh up top. It will set the stage for all the possibilities ahead--like lots more storage, cleaner ocean shores or maybe even a Tony Award!
Ash Gray Balayage
The sleek, glassy texture. The collarbone-grazing length. The cloud-inspired balayage hair color. Everything about this hairstyle is completely on-trend. Note to those with skinny strands: this haircut is perfect for fine hair. The blunt ends add the appearance of thickness and the solid interior bulks up your texture. The center part keeps the entire vibe youthful and fun and the smooth finish shows off the gradated perfection of the grey hair color—from charcoal to dove grey to pearl grey. Cool hair colors like this can pick up unwanted yellow tones. Try a toning hair mask formulated for blonde and silver hair color; it will neutralize warm and brassy tones. What's more, it will pull double duty--balancing your hair color and conditioning your hair at the same time.
Rose Gold Hair Bow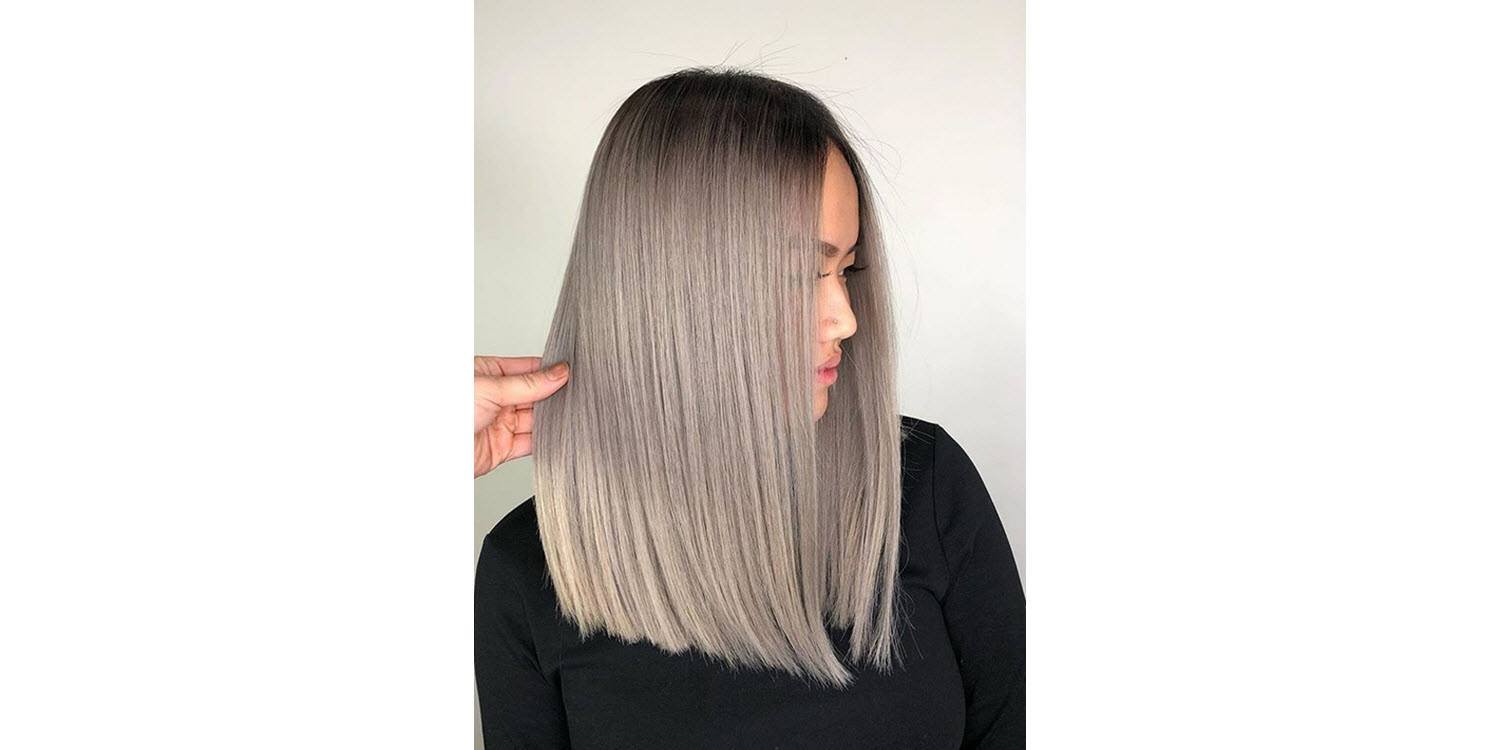 Bows are big news this season—they're turning up all sorts of ways and all sorts of materials, from velvet to satin and even as bow-shaped rhinestone hair clips. And here's another idea—fashion a hair bow from…hair! It's a cute finishing touch for ribbons of rose and peach highlights, styled in gentle, feminine waves. To get the look, gather the top portion of your hair and secure it with an elastic. Pull out some of the hair above the elastic to form a loop. Fan out the loop, divide it in half, and wrap a small section of the hair from the ponytail around the center of the two loops. Finish with a firm-hold hair spray to prevent flyaways and add shine.
Blunt Cut Bob With Bangs
Blunt bobs never go out of style, and there's always a way to put a new twist on the classic bob haircut. This season consider curtain bangs or a solid, squared-off fringe to add interest to your chin-length bob. Here, a sky-blue color melt plays off of the sleek lines of the haircut. To dry a bob haircut quickly, try the wrap method. Apply a thickening cream to damp hair and use a vent brush to wrap your hair around the shape of your head as you apply heat from the blow dryer. Use the nozzle attachment on the hair dryer to direct the air flow and switch directions from side to side to ensure all hair is dried completely.
A-Line Lob With Zig-Zag Waves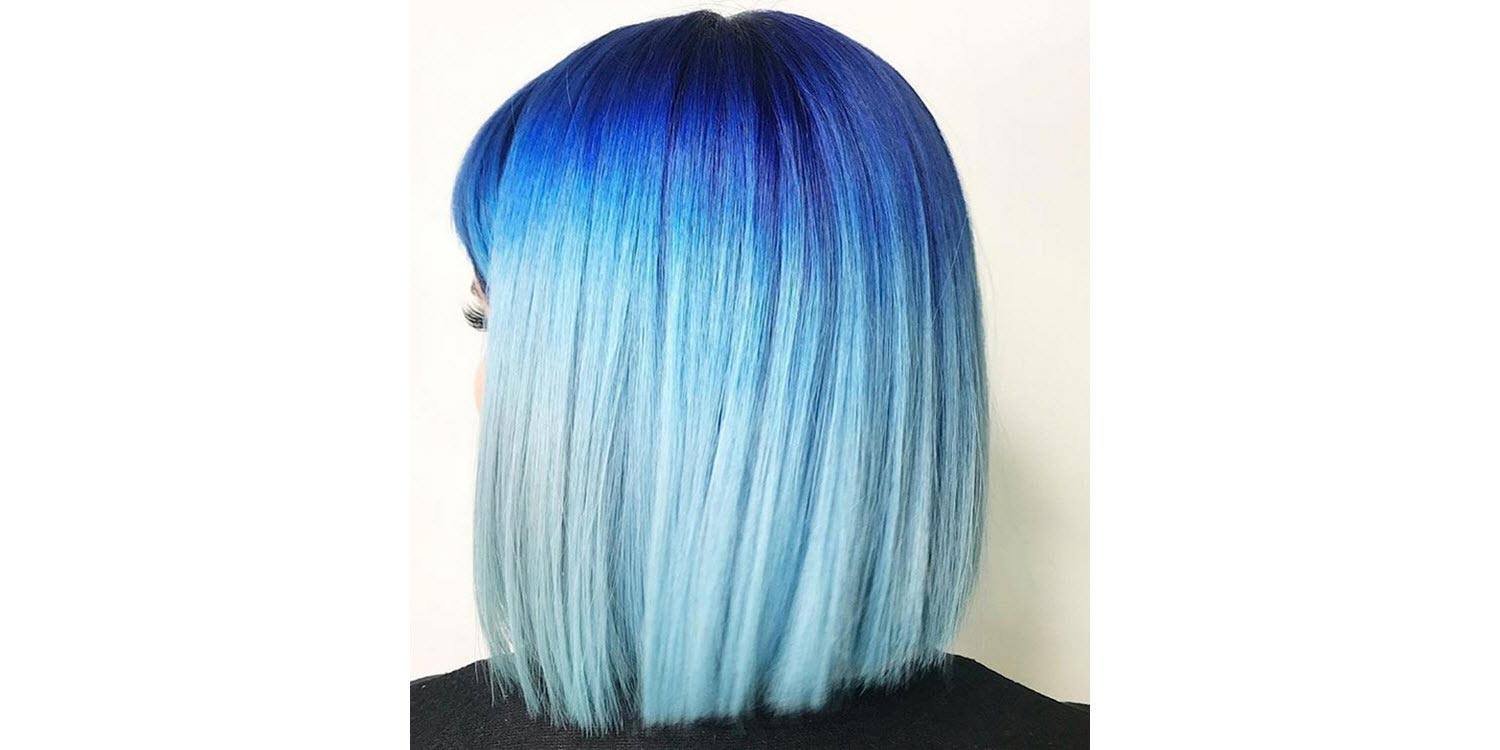 Get rid of damaged ends, start fresh and perk up your hair with a short, choppy lob haircut. It's the perfect winter haircut—ideal for floating above your cozy scarves and turtleneck sweaters. For extra flair, have your hairstylist cut your lob a little shorter in back and add a few shorter pieces around your face. Use a flat iron to create zig-zag waves and really show off some vivid copper highlights. Leave the ends free for an unstructured, casual wave shape.
Caramel Beach Waves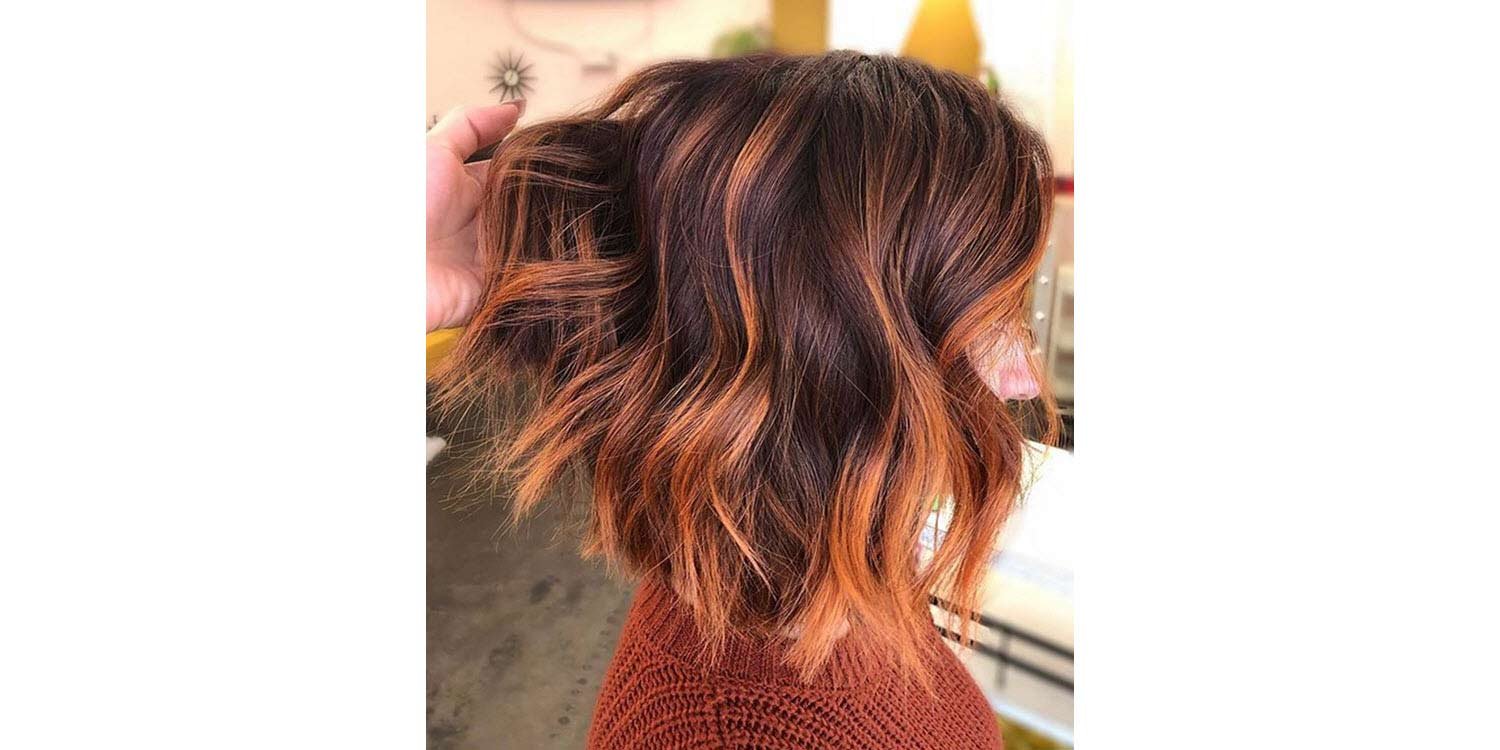 The secret to this barely-there wave shape for long hair is to begin the wave at cheekbone level and omit the ends. It's the straight ends that prevent waves from becoming too "done" looking. Another quick update for long, brunette hair? balayage caramel highlights are like swiping right on the light filter—they instantly brighten up your entire hairstyle--not to mention your complexion--when some of the highlights are placed around your face. For a cool, low key look, part your hair in the middle and hit your waves with a texture styling spray for beachy definition.