5 Trendy Medium Hairstyles
Jackie Summers | October 11, 2016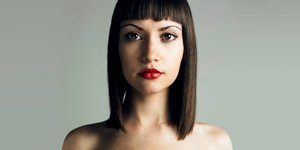 There are so many reasons to try a medium-length hairstyle. Maybe you're bored with your long hair. Maybe you're growing out a short haircut. Perhaps you're inspired by the zillions of celebrities who have dispensed with their extensions and appear to be liberated by their own newly-healthy medium haircuts. Medium length hair is chic. Medium length hair is right on trend. Medium length hair is easy and versatile. Need we say more? If you're ready for a happy medium, here are five cute and trending medium length hairstyles to check out.
1. Lob with Baby Bangs
The lob or long bob has been the prevailing medium length for several seasons, and it's still going strong. And why not? It's flattering, versatile and easy. For a quick update, pair your medium length bob with sassy micro bangs. The "high-low" contrast is dramatic and unexpected. Baby bangs can be solid and dramatic, or itsy-bitsy-choppy for a youthful vibe.
Best for: Fine to medium hair that is straight or wavy.
Styling tip: Combine straight baby bangs with slightly-waved lengths for a casual, lived-in feeling.
Product tip : Support waves with a texturizing spray that injects an airy texture into lengths, while providing touchable hold.
2. Curly Lob
This medium length haircut releases curls' weight, allowing them to spring into beautiful coils. A few highlights, placed strategically on the crest of select curls, will enhance dimension and the appearance of movement.
Cutting tip: The best shape for this medium hairstyle is tapered at the ends with a few long layers to prevent the shape from appearing too round or triangular.
Styling tip: Define curls by winding them around a cone-shaped styler in alternate directions. Direct all face-frame sections away from the face.
Product tip: When using thermal tools, protect curls from dehydration with a heat-protection spray.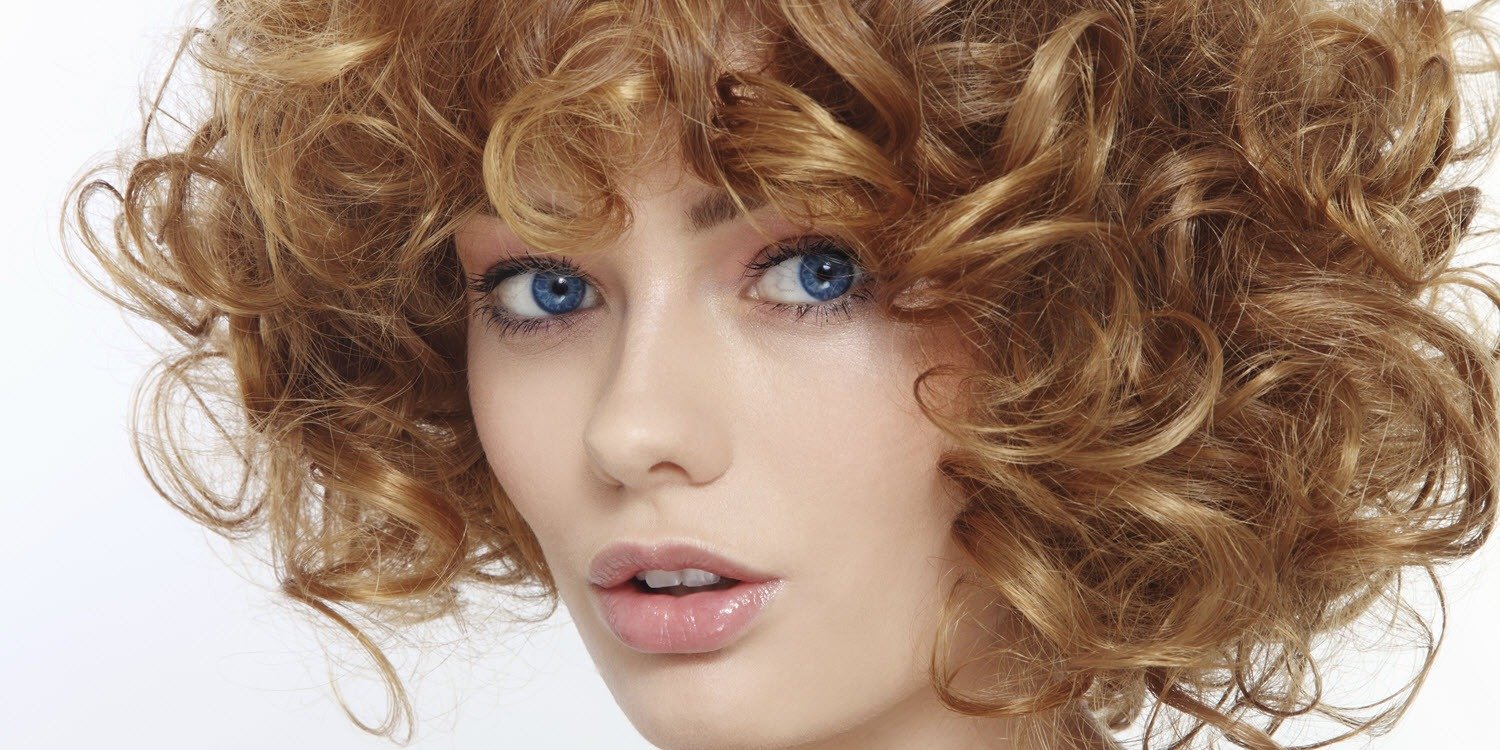 3. Softly Layered Lob
If you're looking for a can't-miss medium hairstyle that flatters just about every face shape, and works for just about any hair type, this is it. A long lob with soft layers can be customized for everybody by changing the part and with strategic placement of the layers. As with any layered hairstyle, highlights are the perfect for creating dimension and movement.
Best for: Nearly any hair density and texture.
Styling tip: The layered lob can be blow-dried for a polished result, or tousle-dried to encourage the hair's natural texture.
Product tip: Once this medium hairstyle is dry, mist dry shampoo at the roots and massage in for fullness and body.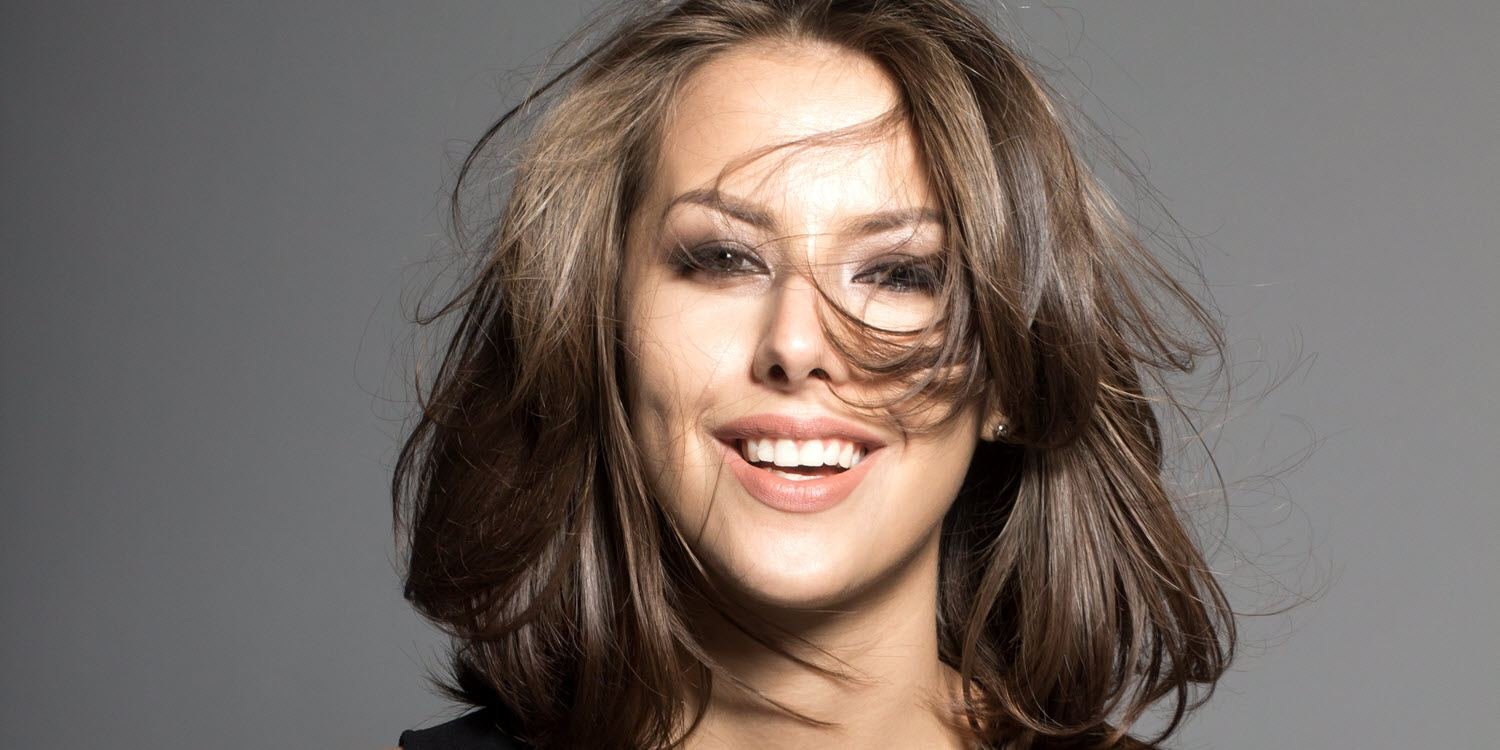 4. Lazy, Wavy Lob
These casual, unstudied waves are the "IT' texture of the year. The undone look can be worn as is, or scooped up into a chic little topknot, half-and-half or "faux Mohawk" style.
Best for: Any hair type. If your hair is curly, straighten it a bit before creating the waves.
Styling tip:: The secret to this shape is that the waves are concentrated in the midsections. The top and ends remain straight.
Product tip: Before drying, and again once the style is complete, mist with a texturizing salt spray to encourage the beachy curves.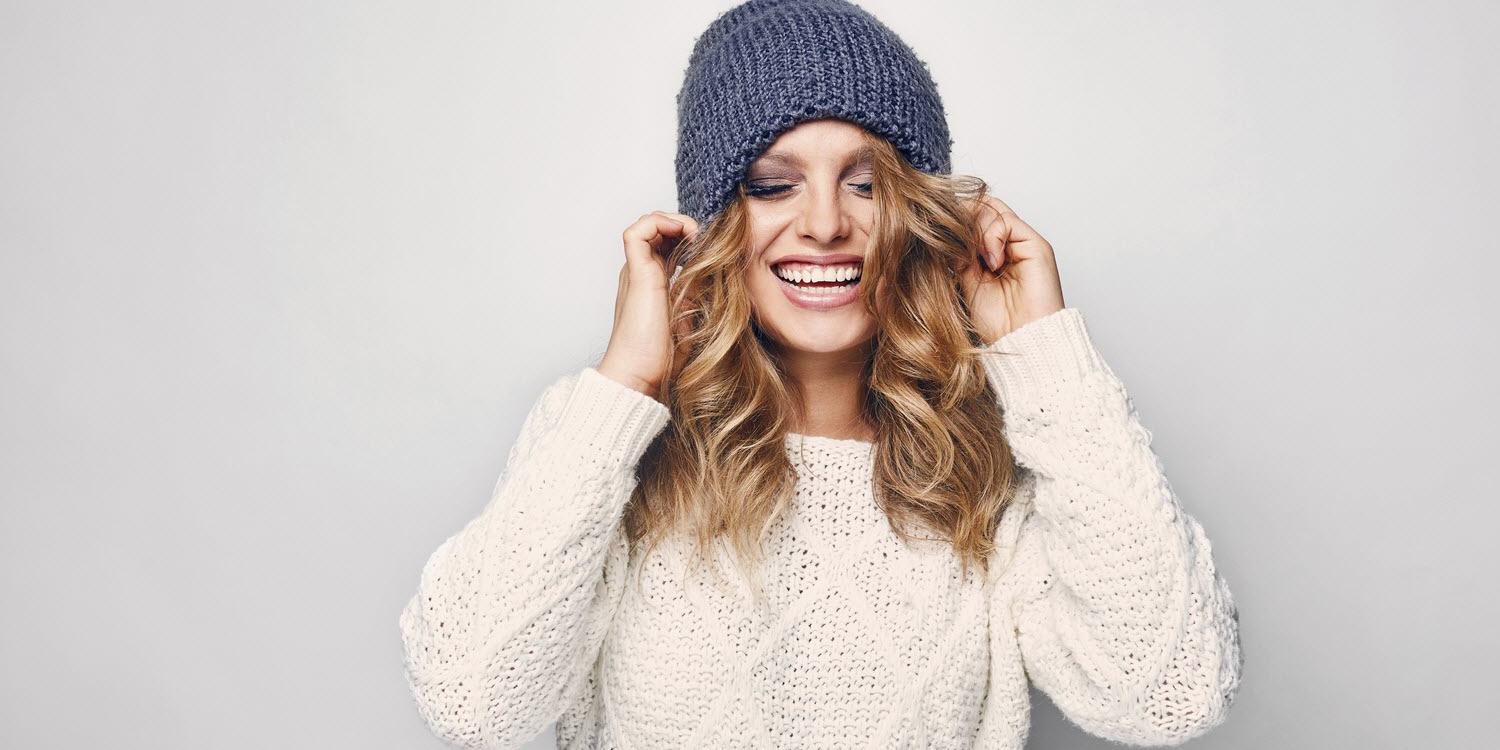 5. Shag with Bangs
A riot of tousled layers plus a solid, eye-grazing fringe give this medium hairstyle a decidedly rock and roll vibe. And no wonder—the shag has long been a go-to for iconic musicians, from Jagger to Jett.
Best for: Fine, medium or thick hair with some natural wave or curl.
Styling tip: When it comes to styling your shag, less is more. Let your hair dry naturally, allowing your natural texture to take shape. To control frizz, apply a small amount of smoothing cream to damp hair.
Product tip: Shags look even better the second (or third) day. If you defer your daily shampoo, keep roots and scalp fresh with a few blasts of dry shampoo.