Cute Bob Hairstyles That Will Never Go Out Of Style
caryn vanderbilt | January 02, 2020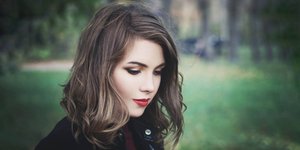 Have you ever noticed once you become interested in something, you start to see it everywhere? Take that new car you just bought as an example. Until now you hadn't noticed the model at all but the second you drove it off the lot you started seeing it everywhere! I recently had a hair epiphany: I wear a bob haircut. And so does everyone around me
While most people spend their time at the grocery store checkout browsing gossip magazine headlines, as a hairdresser, I'm surveying every hair style, cut, and color around me. From the woman with the messy top knot holding diapers to the poised redhead in a pencil skirt, I see it all. And lately, when I look around, whether short or long, young or old, pumps or pampers, everyone is wearing a bob haircut. Of all the styles and trends in hair over the decades, the bob haircut is the one that has stood the test of time. Whether you're growing out a shaggy pixie cut like mine, or have freshly cut your long locks, we share a collective middle ground in today's modern bob hairstyle. Here's how it's being worn across the U.S.
Short Bobs in Chicago
For women in my city of Chicago, the 3 must haves are: layers to endure the cold, a great bag and a chic haircut. More than ever, we are leaning towards fuss-free styles that have minimal maintenance. When it comes to the bob hairstyle, you will see it in worn two very distinct ways.
The Shattered and Short Bob:
Shattered piecey lines on the outside with undercuts and clean lines hidden underneath create an artistic, edgy feel. This same haircut can be worn smooth like glass, as well as perfectly messy. Generally, bob hairstyles work best with medium to fine density but this haircut works with all densities. The undercut can eliminate extra weight to help create smooth hair that sits well no matter what.
Style it: To create a smooth, glossy blow dry, first cocktail Style Link Smooth Setterwith Style Link Gloss Booster, then blow dry with a flat brush. For an extra sleek look, use a flat iron to complete the style— my personal favorite is the CBC Smoothing Iron by Chrystofer Benson. On day two, reach for Style Link Play Back Dry Shampoo. Not only does it keep hair looking fresh and clean, but it adds some playful texture.
The Long Bob with Bangs: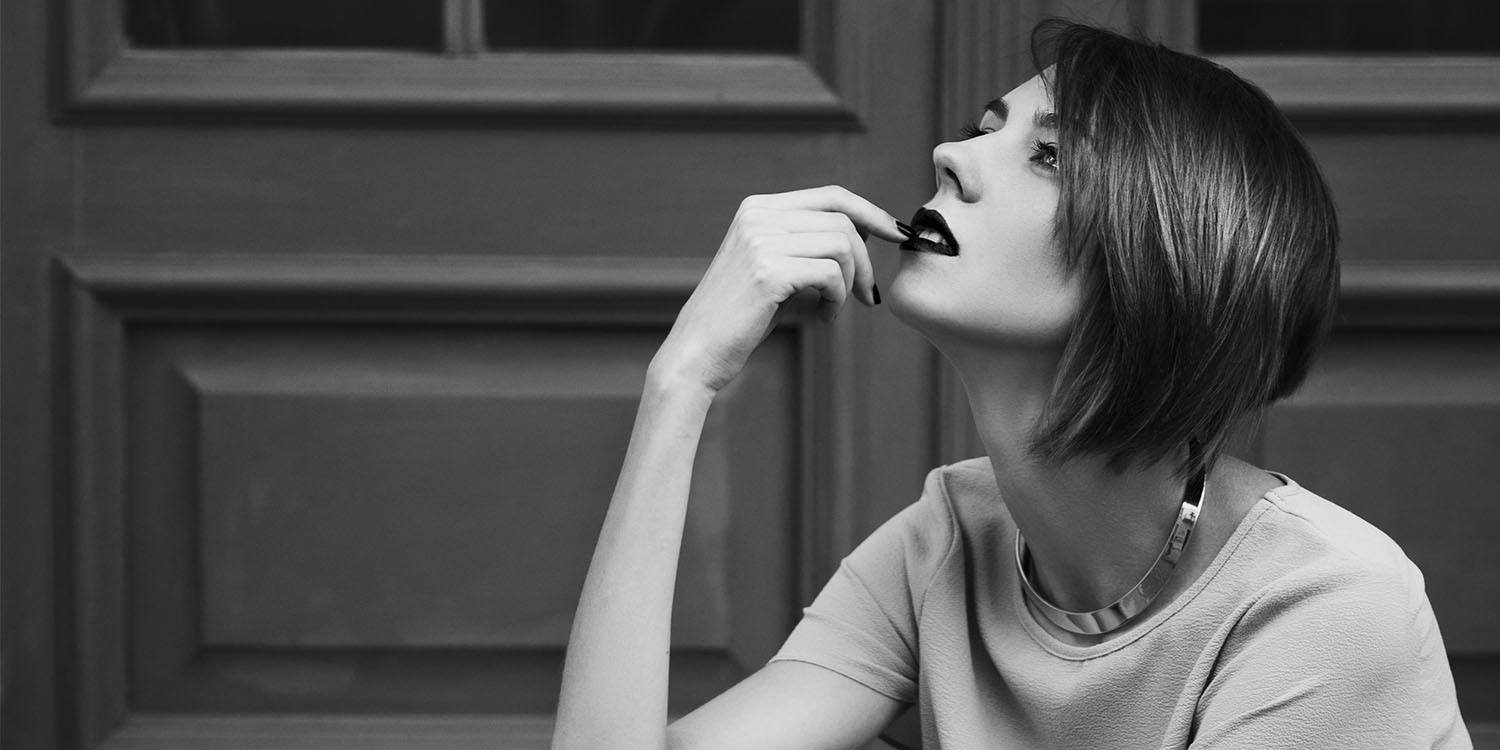 Longer bobs with bangs can be worn smooth and sleek, or wavy with a lived-in feel. This timeless look usually brushes right on top of the shoulder with bold straight bangs and is ideal for wavy or straight hair that's fine to medium in density.
Style it: This look can be styled very smooth and sleek to hug the natural curve of the head. Post blow dry, another option is to add Style Link Mineral Grip Definer and a few bends with a flat iron just on the surface for a perfectly undone feel.
The Blunt Bob Haircut in Boston
Annie Bergstrom, a Matrix Educator and hairdresser weighs in, "I have been doing a TON of bob haircuts in Boston this season! With winter being the time for blow drying, bobs make for time-efficient styling. The greatest thing about the bob hairstyle is that it is timeless and it is appropriate for any age group."
The Blunt Bob: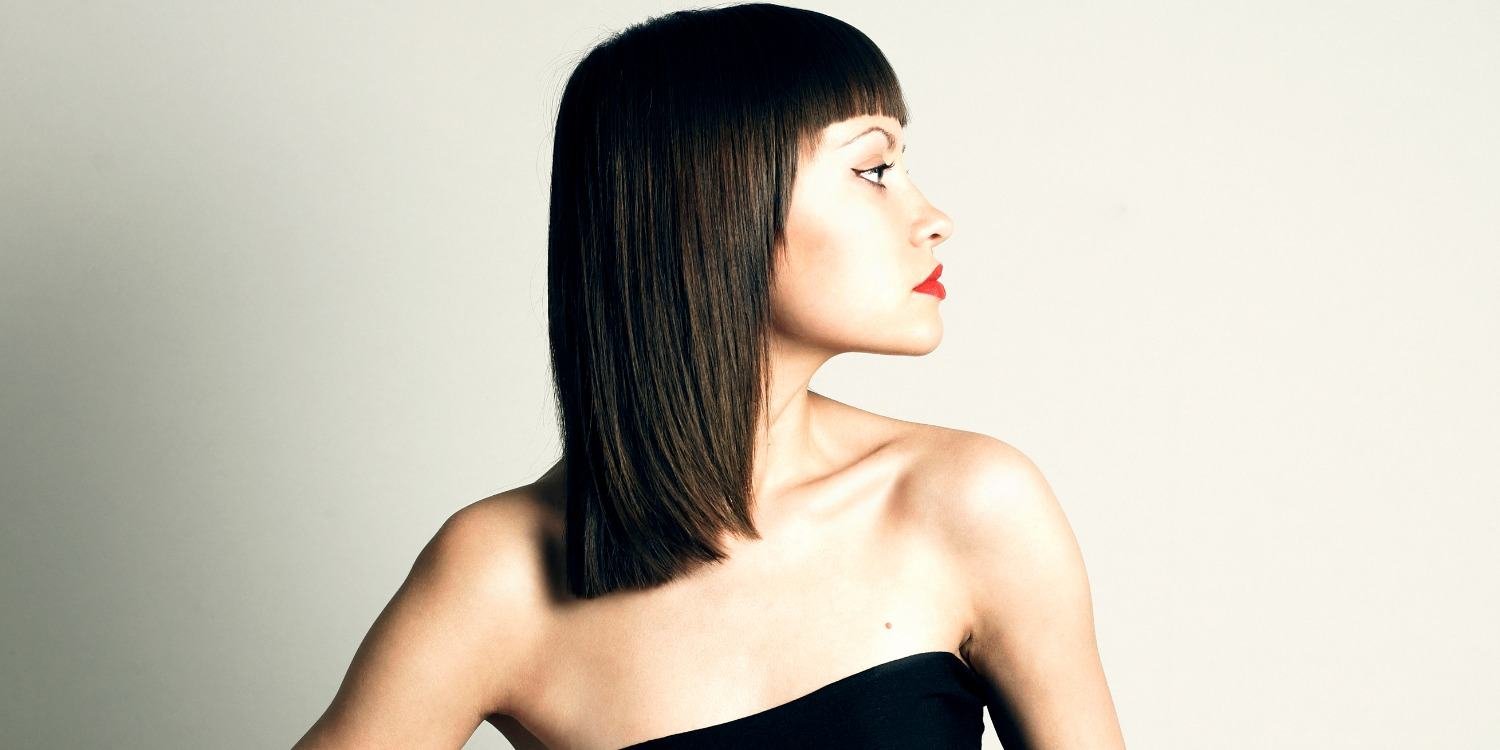 When going short and blunt, Bergstrom's younger clients tend to lean for a more textured, piecey look, while her mature clients prefer the more conservative sleek and polished style.
Style it: "On a blunt, chin length crop, I love layering a sea salt spray like Style Link Rough Me Up over a mousse (try Airy Builder Dry Texture Foam) and then drying hair with my fingers to enhance the texture. I also love a deep side part with a bob to give it a little edge." Bergstrom says.
The Universal Short Haircut in San Francisco
According to California hairdresser, Megan LaCore, tech companies and startups are ruling the San Francisco Bay area in this bob haircut.
The Natural or Curly A-Line Bob: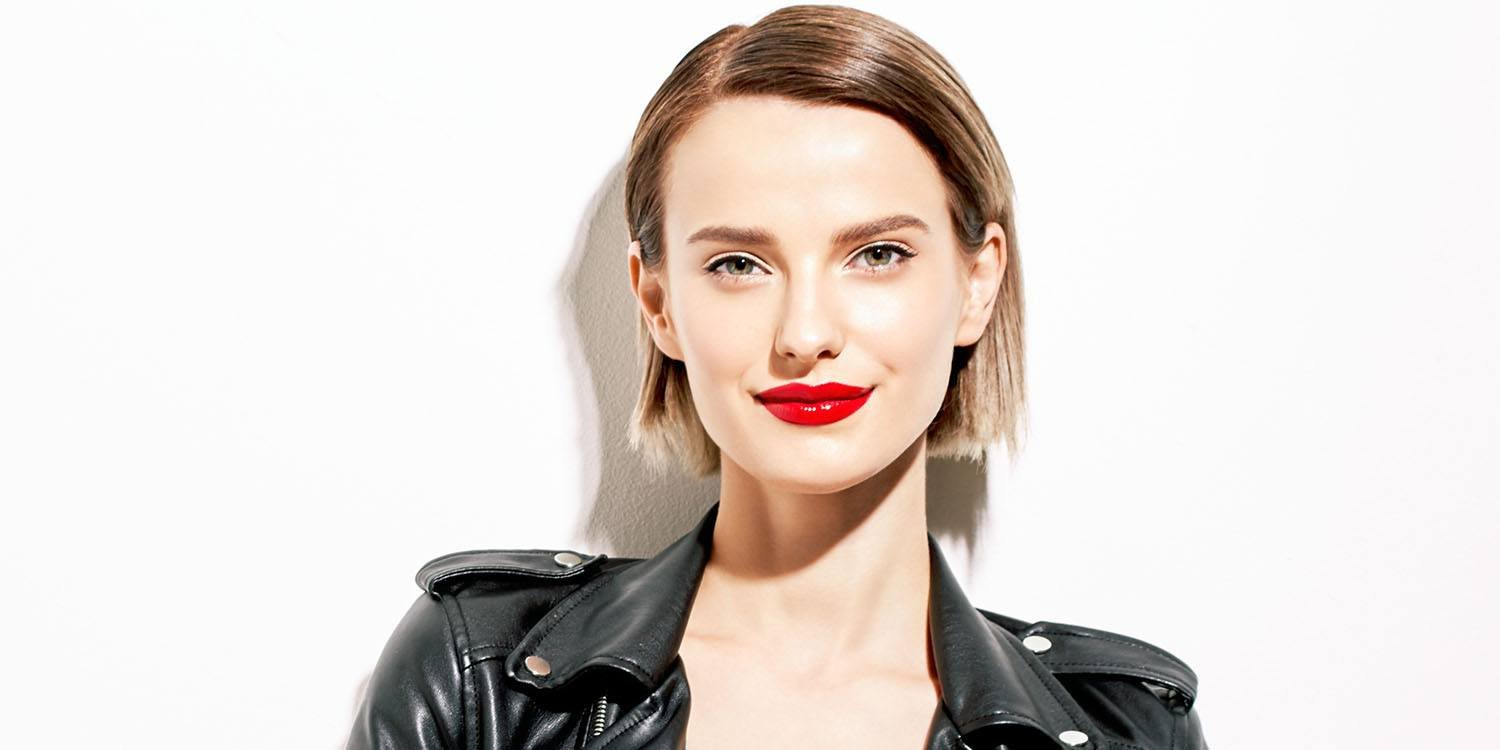 The aesthetic of this haircut, shorter in the back and longer in the front, naturally pushes hair towards the face. "In San Fran, it's worn messy-textured. You can take it right from the board room to the brewery," says LaCore.
Style it: To enhance natural texture, apply Style Link Minerals Airy Builder to air-dried hair. Wrap random individual strands around a curling wand leaving the ends out. Finish with Style Link Texture Builder to add body to the crown and flexibility to the curls.
Hairstyles in New York City by Neighborhood
In the city of it girls, models, actors and artists, students and business professionals, New York City stylist, Kiera Doyle, explains that the versatility of the bob haircut is as broad as the neighborhoods you'll spot them in.
The Square Bob: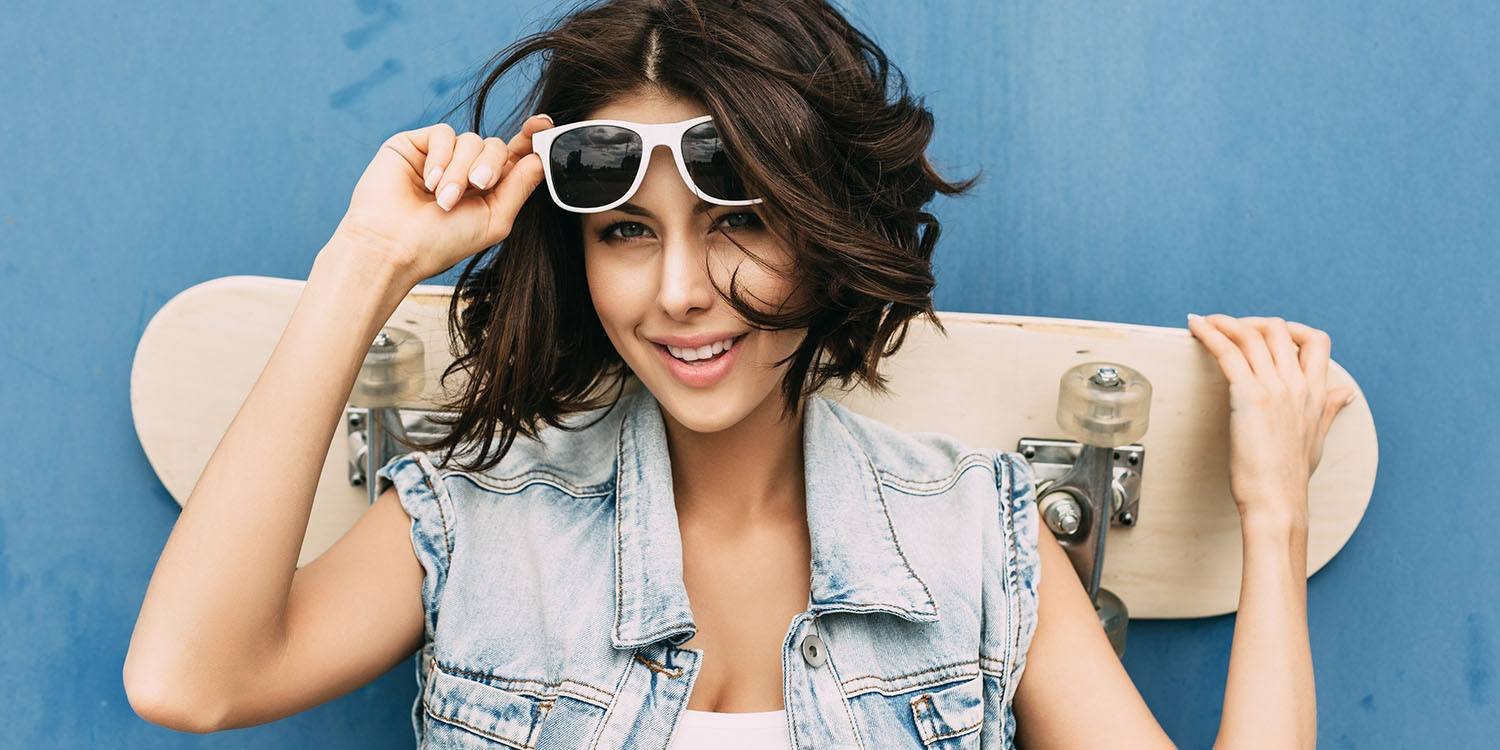 "From NYC's East Village to Williamsburg, Brooklyn you'll find blunt, square bobs worn in edgy bold ways. It can be paired with a micro fringe and channel the 90s à la dark painted lips; or be worn slicked back with nude, glossy eye lids. Pairing with leather is usually a non-negotiable," says Doyle. This haircut is ideal for straighter hair types.
Style it: Blow dry with a flat brush and finish with Matrix Style Link Over Achiever to accentuate piecey edges. Or slick back with a fine tooth comb on second day hair, hold with your favorite hairspray. We are digging Matrix Style Link Style Fixer.
The Lob: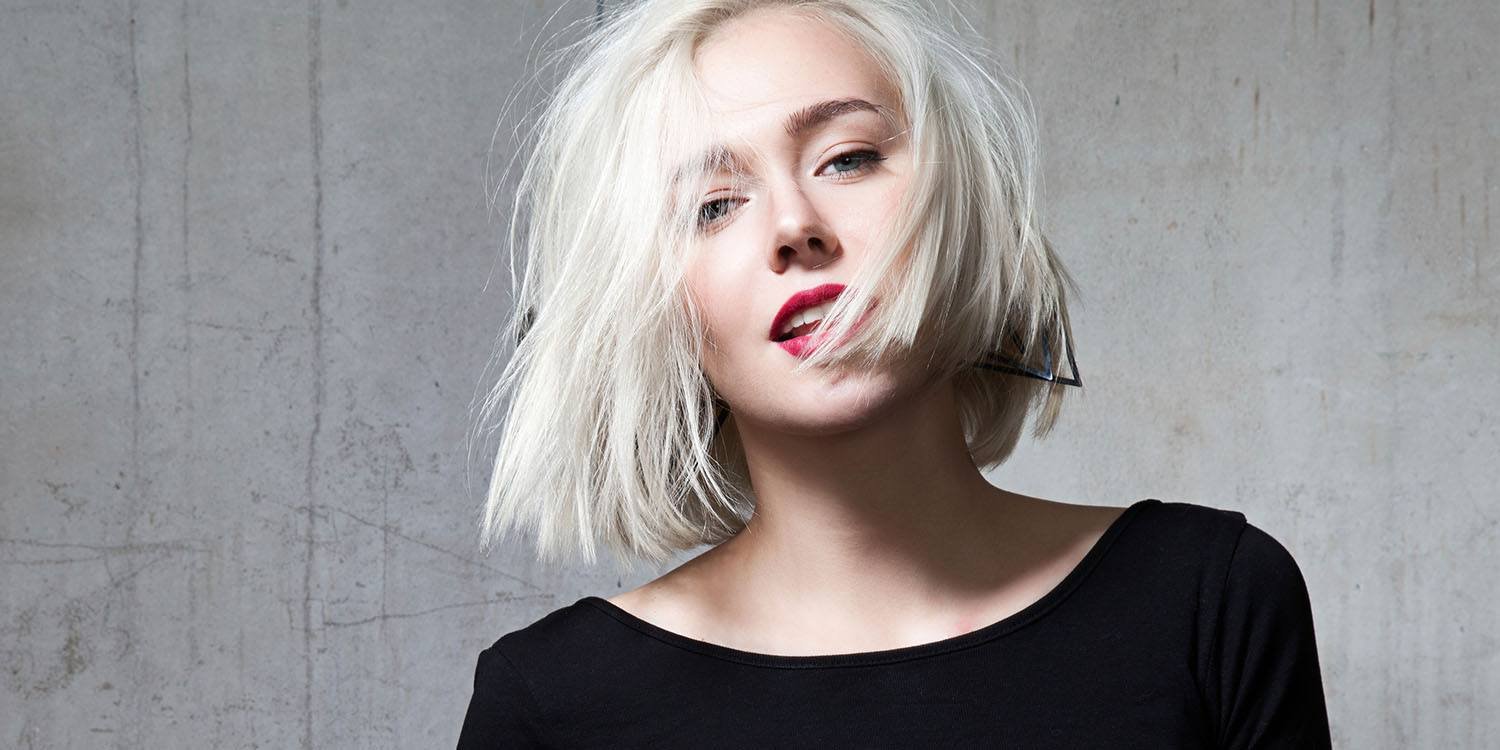 Lobs, worn slightly A-lined and 'ombred, can be seen spilling over athleisure wear to blazers in Midtown, Chelsea and the Financial District. From fitness gurus to savvy young business executives alike, this cut is a one-sized fits all. It's short enough for quick styling in the morning and long enough to be pulled back in Dutch braids or a pony for an evening sweat session.
Style it: Reach for a dry shampoo to freshen up post work out hair. For a lived-in wavy lob, Doyle recommends sea salt spray like Style Link Rough Me Up for touchable waves. Annie Bergstrom, of Boston, says, "I use Style Link Heat Buffer to protect hair while I wrap it around a wand in alternating directions and finish it with a texture builder."
The Graduated Bob: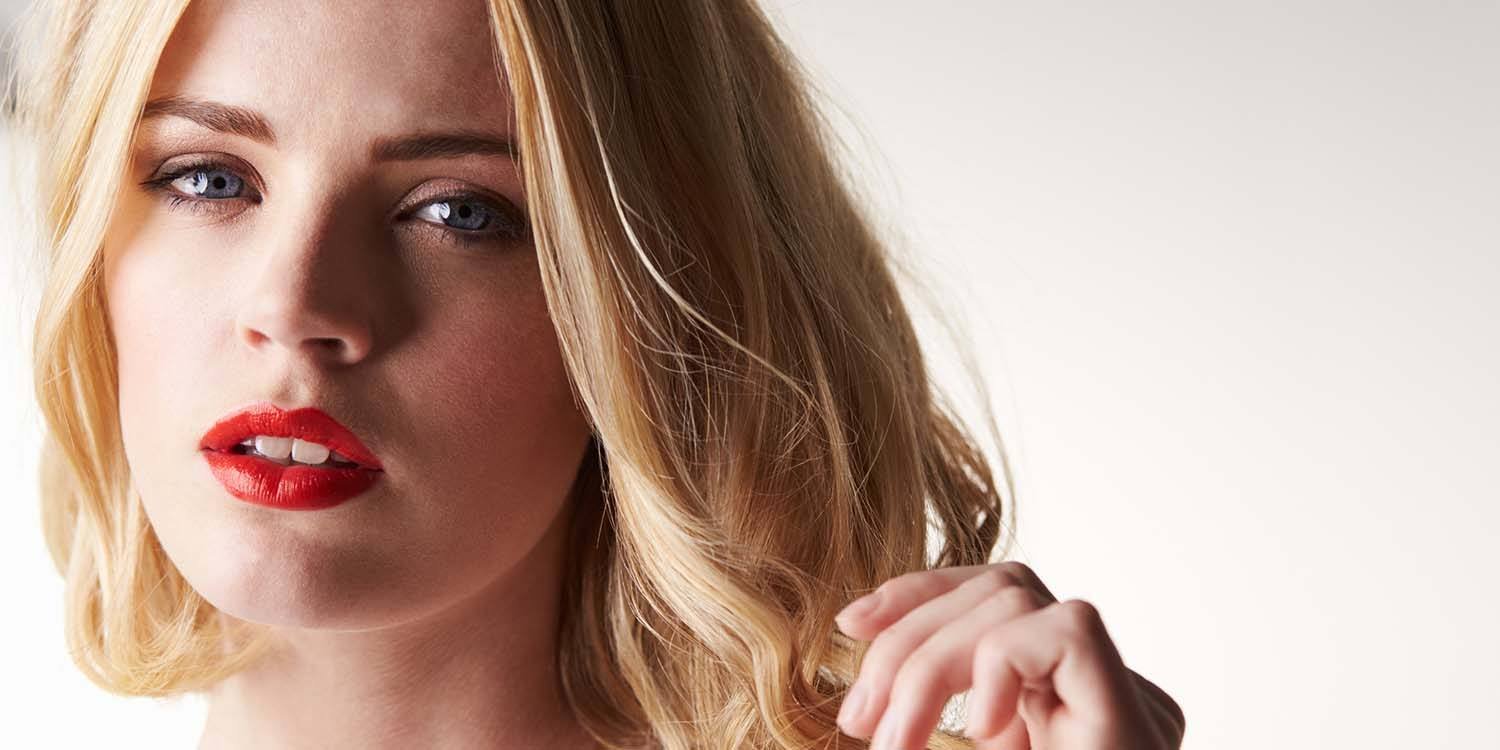 In the Upper East Side, mod women rock the bob haircut that never goes out of style: classic graduated bob with (or without) bangs. The hair is cut to the shape of the head, allowing the hair to sit agreeably with minimal styling efforts. The style elongates the neck and exudes the well-kept vibe.
Style it: Prep hair with Style Link Smooth Setter. To blow dry, use a classic Denman brush and a nozzle to direct airflow down the hair shaft.
Whether you're searching for a new look or a way to modernize your existing cut, the bob can be the perfect hairstyle for you. Talk to your hair stylist about what length would be best for your face shape, hair type and lifestyle. Maintenance and the correct styling products are the key to recreating your look on your own at home. Just remember to have fun with it, because you never know who is admiring your hair in line at the grocery store!