Middle Part Hairstyle or Side Part Hairstyle: Which Part is Best For Your Hair?
Jackie Summers | March 16, 2017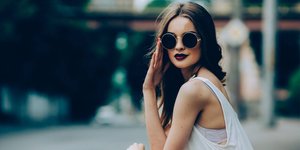 Because we're all creatures of habit, you probably tend to become firmly attached to certain things and certain routines. Your tall half caf two Splendas. The bike on the end in spinning class. Your grandma's wedding ring. And where you part your hair.
The latter is pretty close to an unconscious reflex. In fact, it's how your hair just goes—you really don't have to think about it. It's where your part has always sat, and in many ways it defines your look. Don't believe it? Try switching it up one day and see what people do. Chances are they'll stare and squint and try to figure out what looks different. Because something does, even if they can't put their finger on it.
So if you're looking for a change—something to update your look in an instant, try shifting your part. It's easy. It costs absolutely nothing. And if you change your mind? Well it ain't like getting a pixie cut —you can go back to your original part in a second.
Here are smart ways to play the part, along with tips and insights into the best hair part strategies for you and your hair.
Middle Part Hairstyle
What it says about you:
Either you're youthful and innocent, or you're a modern flower child with a real affinity for the '60s and '70s.
Best face shapes:
A middle part hairstyle will give a round face the illusion of length and symmetry. It narrows and adds balance. It will highlight the proportionate perfection of an oval face. If your face is long, it will give the illusion of roundness.
Best hair types:
Thick, straight hair worn with a center part creates a gorgeous curtain that frames the face. Medium or thick and wavy hair looks fresh and innocent with a middle part.
Best hairstyles: Try keeping the top close to the head, then creating waves or curls that begin at about ear level for a Studio 54 vibe. Direct large waves away from your face for a sweet and sexy modern Farrah. Add volume at the crown and you'll rock a modern Bardot feeling. If your hair is medium length, create loose waves on each side and bam—a modern, lived-in lob. Skip the center part if your hair is super short—the effect can be rather cartoonish.
Tips & Tricks:
To soften the look of a middle part hairstyle a smidge, try parting your hair just slightly off-center—about a third of an inch.

Add bangs. A strong, blunt bang; tousled bangs; micro-bangs or side-swept bangs each give a center part an even more distinct personality.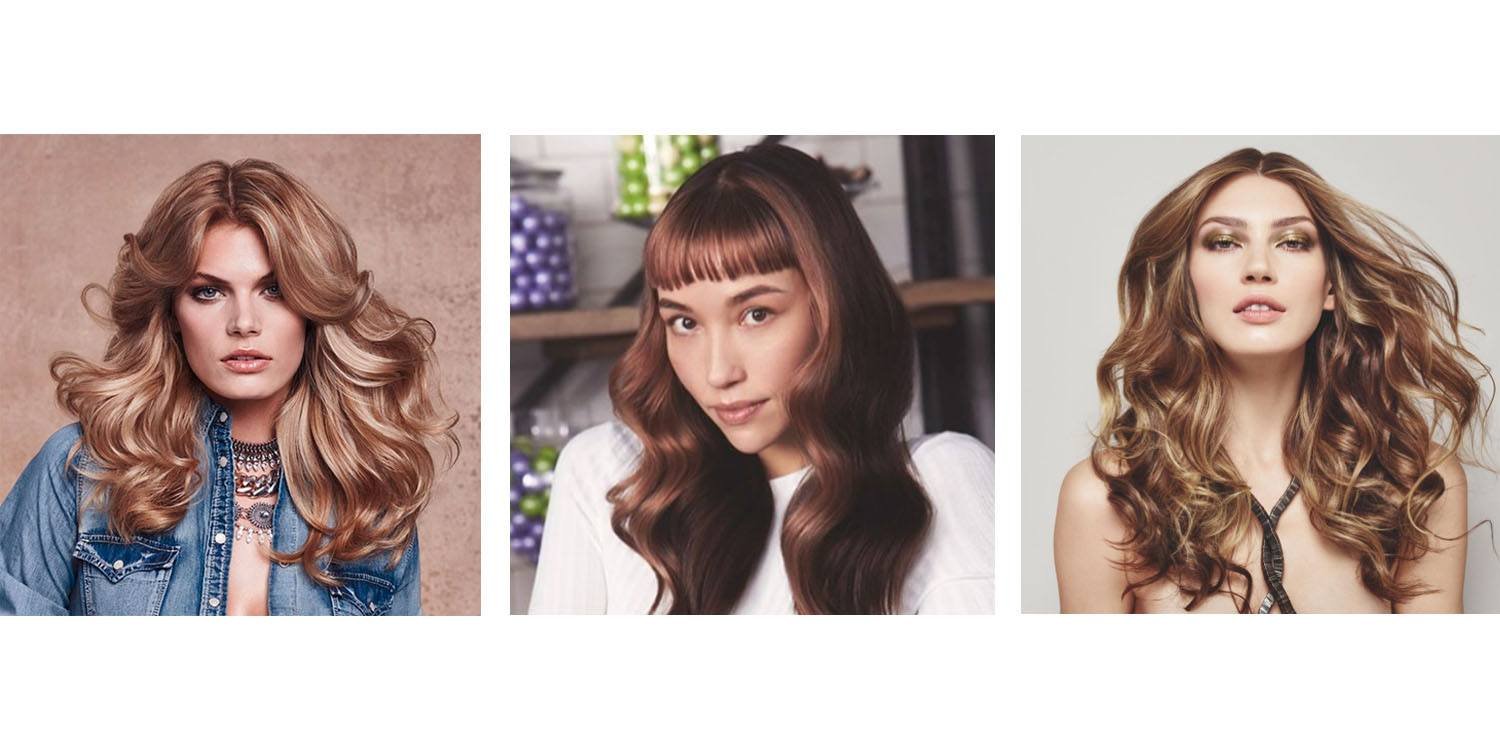 Side Part Hairstyle
What it says about you:
You're modern, classy and sophisticated.
Best face shapes:
A side part hairstyle softens the angles of a square-shaped face. Oval shaped faces are perfect so you can't go wrong with a side part. A side part hairstyle will draw the eye to your best features, whether it's your eyes, cheekbones or strong jaw, and it will soften your features with its asymmetry. If you have a diamond-shaped face, a side part hairstyle will play up your bone structure.
Best hair type:
Just about every hair type works with a side part. It gives waves and curls a jaunty boost; it's cool and collected on straight hair. If you have a cowlick, follow the direction of the cowlick with your part to help it blend in.
Best hairstyles:
Soften the lines of a short, sleek bob with a side part. Add a sultry spin to beach waves with an eye-dipping side part. Give an upstyle European flair by designing it off of a side part. Give short hair an androgynous feel with a side part; tuck one side behind your ears.
Tips & Tricks:
Are your roots starting to show? Flip your side part to the other side and you'll camouflage the new growth.

Soften the effect with a zig-zag part.

Have it both ways with a diagonal part—start in front in the center, and gradually angle it back and toward the center. This will give you the impact of a center part with the softness of a side part.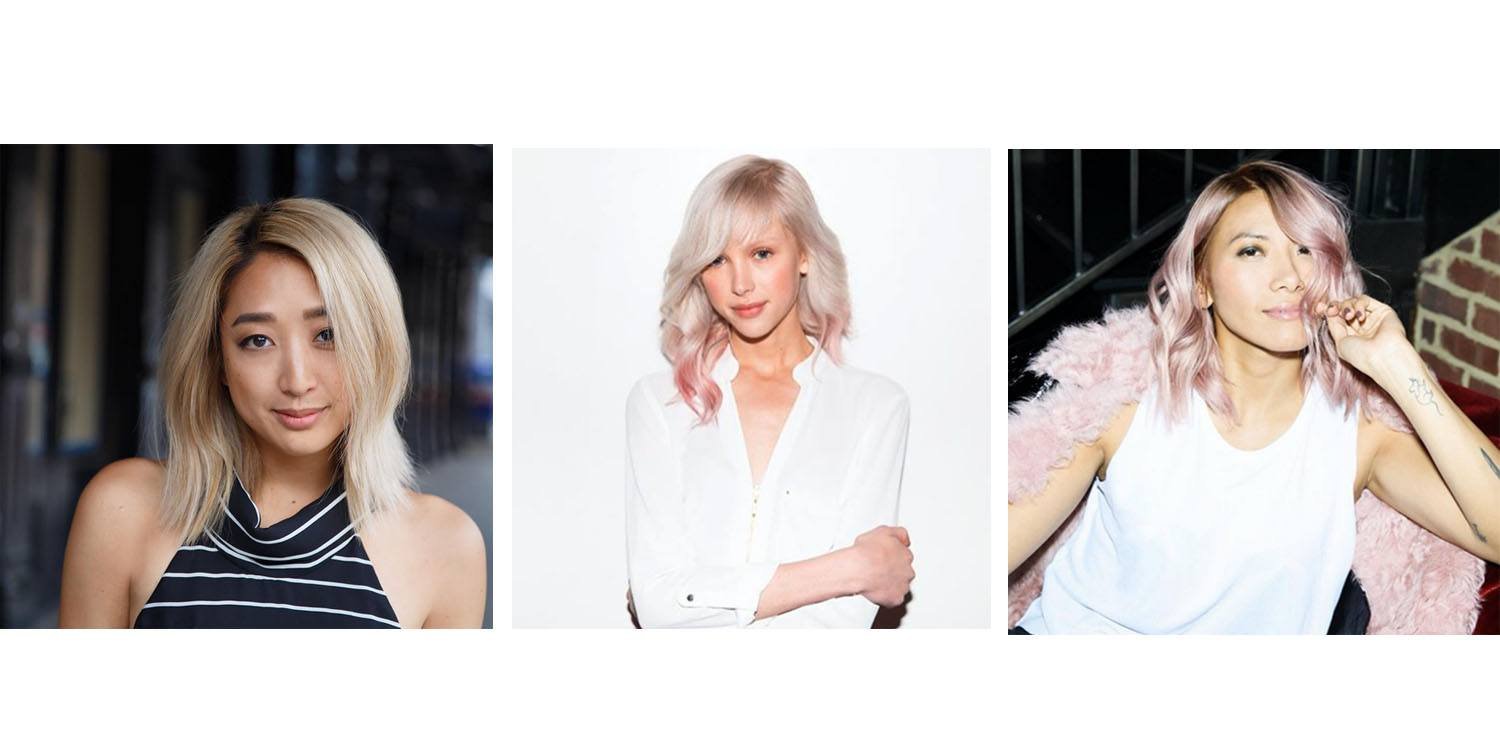 Deep Side Part Hairstyle
What it says about you:
You're mysterious, seductive and alluring.
Best face shapes:
A deep side part will soften the cheekbones, as well as a pointy chin, if you have a heart-shaped face.
Best hair type:
Fine, flat hair gets a real boost with a deep side part. Full, textured or straight hair will look downright sexy!
Best hairstyles:
Bold, deep Hollywood waves—so Jessica Rabbit! A long, straight blunt cut—very haute! A cropped pixie cut with long sections on top—pretty and punk!
Tips & Tricks:
A deep side part hairstyle is all about the "swoop" over one eye. To get the effect, start by parting your hair on the opposite side. Create a small section that runs parallel to the part, lift it up, tease the base with two or three short strokes and hit the roots with a flexible hair spray. Let the hair fall over, pick up the next parallel subsection and repeat. Do this all the way across the top of your head until you get to where you actually want your part to be on the other side. Voila! A sexy, eye-grazing swoop off of your deep side part hairstyle.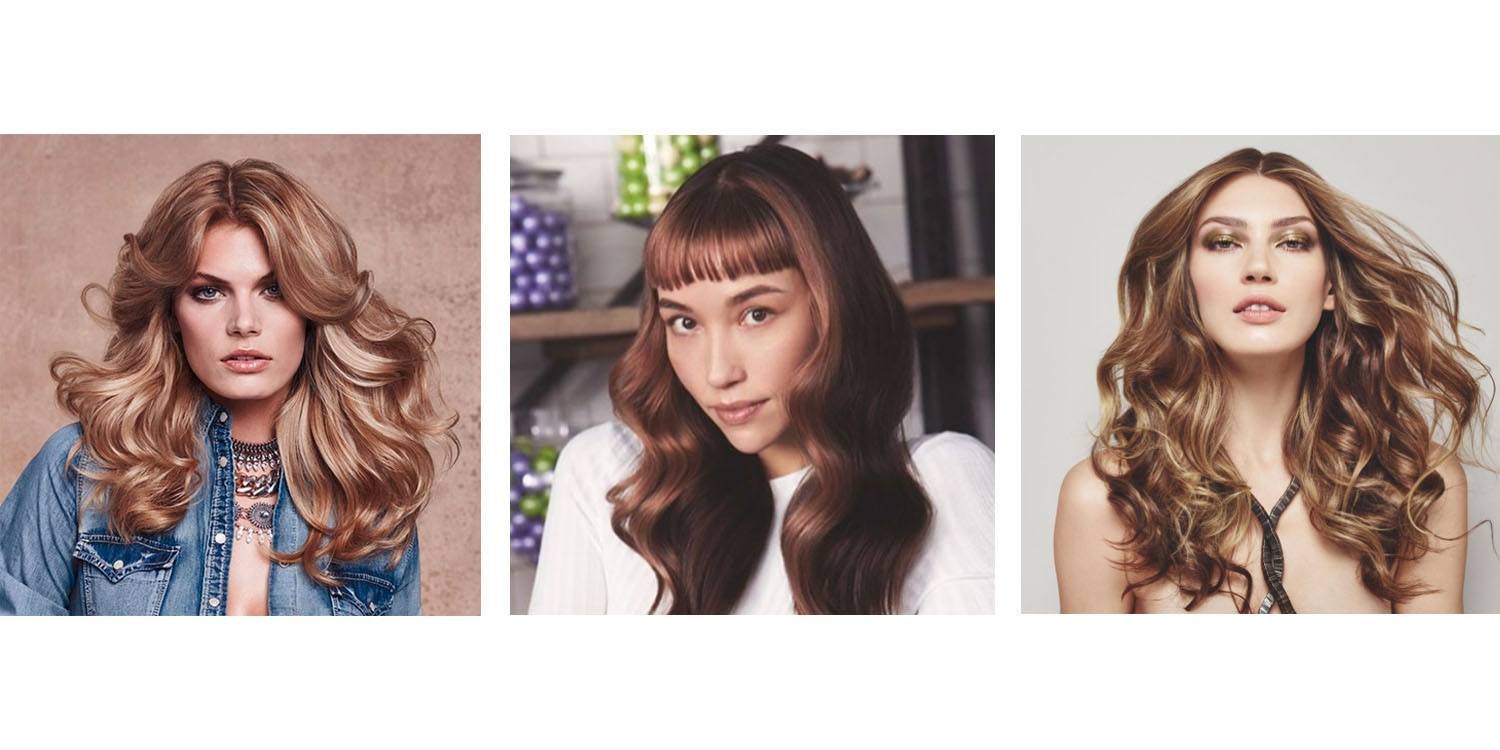 No Part At All
What it says about you:
You're casual, carefree and can't be categorized.
Best face shapes:
Because the part-less effect tends to lift the hair up and off the face, it's ideal for round, oval, diamond and heart-shaped faces.
Best hair types:
Thick, waved and curly hair types are the best candidates for the no-part part. Finer hair may not have enough heft to maintain the lift at the roots needed for this look.
Best hairstyle:
Wild curls look best when they're free to roam, so don't hold them back with a part. Short hair can be very dramatic when it's slicked straight back without a part. On any medium or long hair style, it's effortless and chic.
Tips & Tricks:
The secret to perfecting this look is imperfection. Don't overthink or overwork the hair! Direct it back with your hands as you blow dry, and use your fingers to lift it at the roots. If your hair resists parting ways with your original part, use your fingers once more to tease the roost with a rubbing motion.