Your Holiday Hairstyle Planner
Jackie Summers | December 03, 2019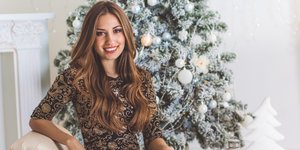 Whether your holiday plans skew towards gala or gals' night in, you'll want to mark the occasion with notable hair. Here's inspiration for holiday hairstyles, holiday updos and even some special holiday hair color to set the mood for the happiest hair holidays ever!
Rose gold hair color that twinkles and glows is the perfect way to dress up hair for the holidays. One of the best things about rose gold hair color is it can be designed to flatter any skin tone. If your complexion is cool in tone, rose gold hair color should skew pink; if your complexion is warm, the rose gold hair color should be on the peach side.
Champagne Balayage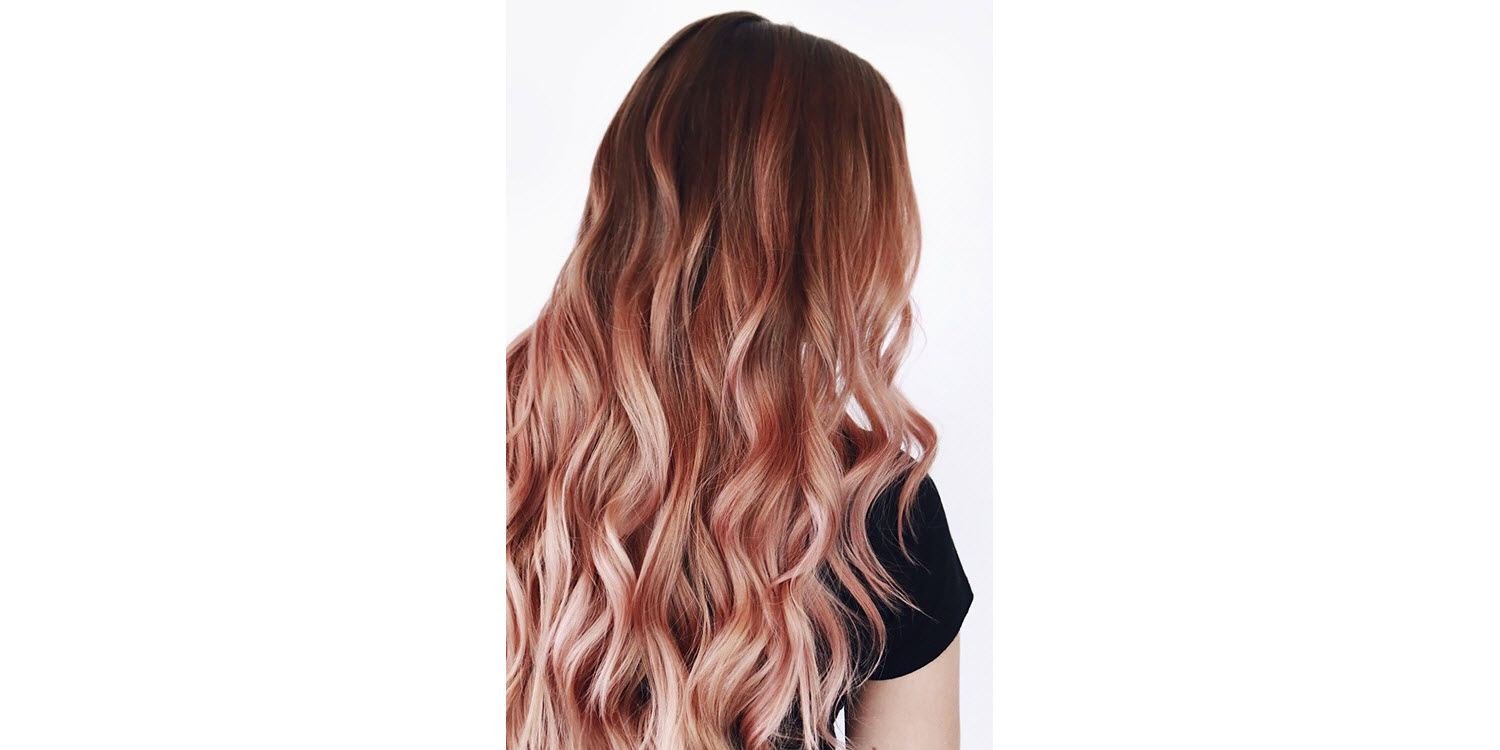 A beautiful blend of warm and creamy golden tones makes this blonde hair color sparkle like the very best bubbly. To keep blonde hair healthy while lightening, ask your stylist about adding a bond strengthener to the hair color formula. These modern bonders repair damage caused by chemical processing and prevent additional damage from occurring.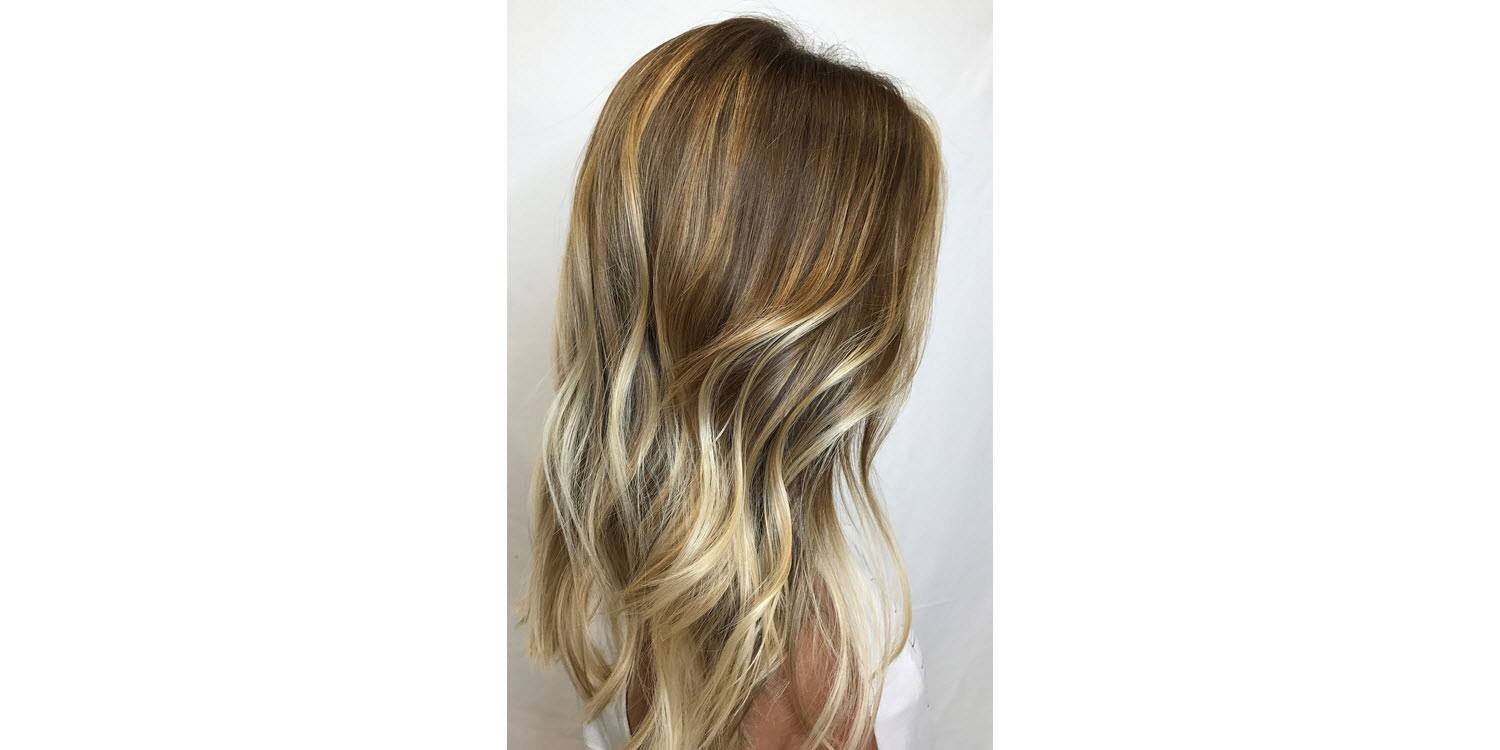 Holiday Hairstyles
This season, holiday hair is all about texture. Explore flossy, wavy, floaty or glassy textures to put a special occasion spin on your everyday hairstyles!
Lacquered Bob
Hair Color Credit: @tiannacreates
To dress up a bob, consider creating a crisp, glassy texture to change things up. The geometric shape and any hair color are enhanced by the sleek finish, and a few modern metal hair clips punctuate the look. Use a flat iron to smooth strands to perfection, and prep hair with a heat protection formula to avoid thermal damage. Lock in the texture and lock out humidity with a shine-enhancing spray.
Silver Pigtail Dutch Braids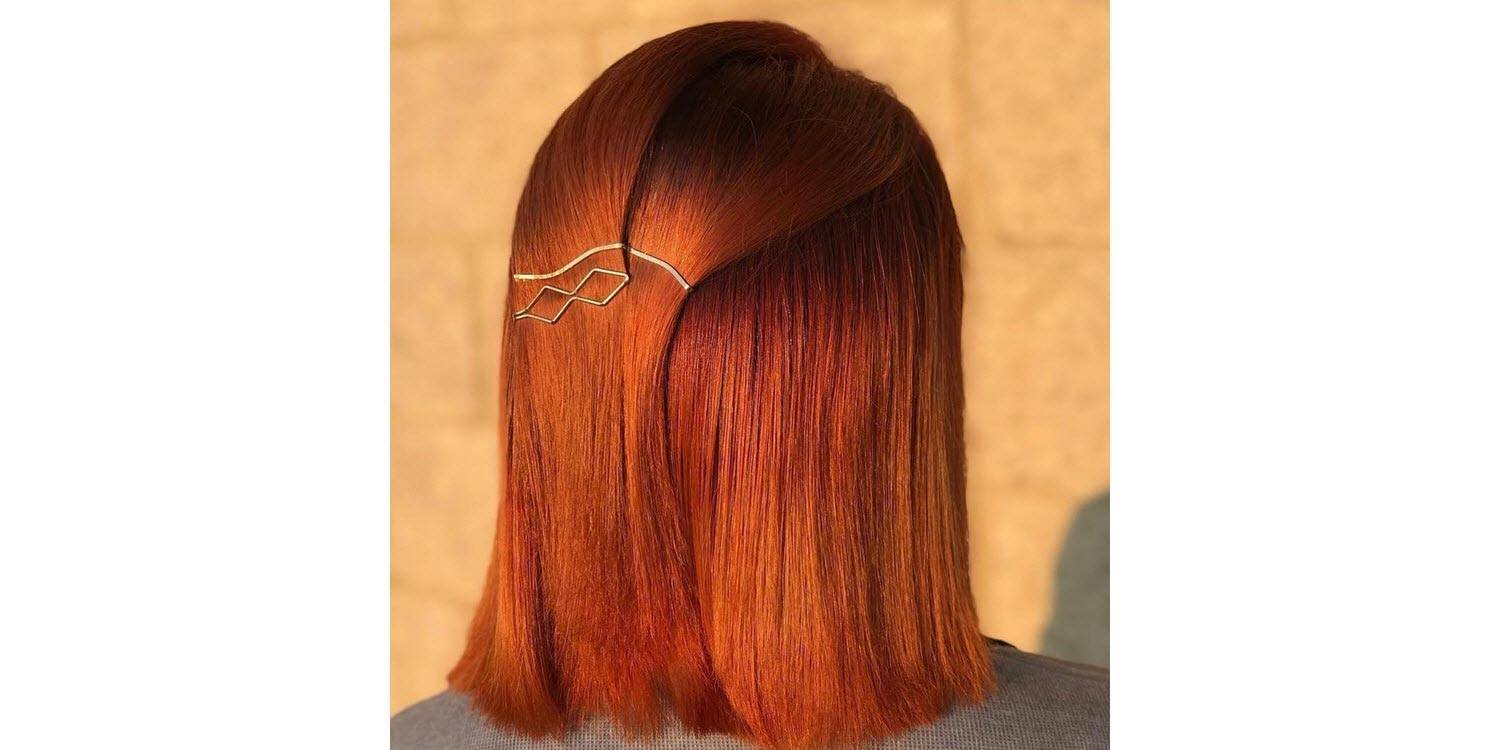 Hair Color Credit: @nikita_jane_hair
Braids are always fun hairstyle solutions for a holiday occasion, and these pigtail Dutch braids put a "festival" spin on the festivities. Tinsel-toned hair color adds the finishing touch for a hairstyle that glistens and shines. To keep silver blonde tones cool and clear, use a violet-toned shampoo several times a week. These formulas cancel out unwanted gold and yellow tones.
Twist Waves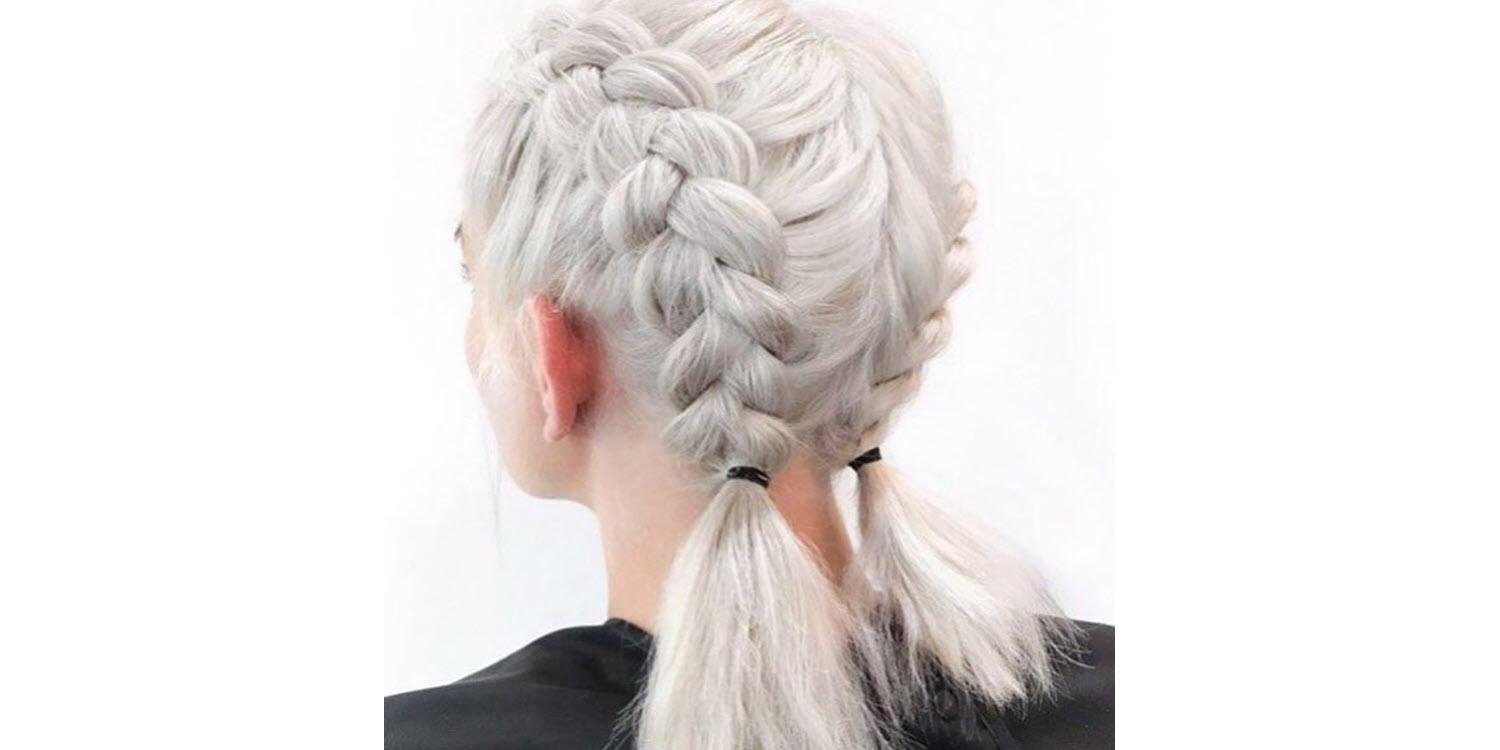 Running out of time to curl your long hair? Here's a pro hack for creating Rapunzel waves without cutting into your party time. Wash your hair in the evening, apply a hair styling creamto damp strands and divide your hair into four, six or eight sections, depending upon the thickness. Twist each section from top to ends, wind the hair into a bun and secure the buns with bobby pins. The next morning, release the buns, comb through with a wide tooth comb and voila! Long, luxurious waves!
Holiday Updo Hairstyles
Your boss's Christmas open house, your favorite charity's holiday fundraising gala, New Years Eve. There are many nights this season when an updo hairstyle is exactly what's called for. Luckily there are plenty of ways to rock an upstyle!
Loose, Wispy Chignon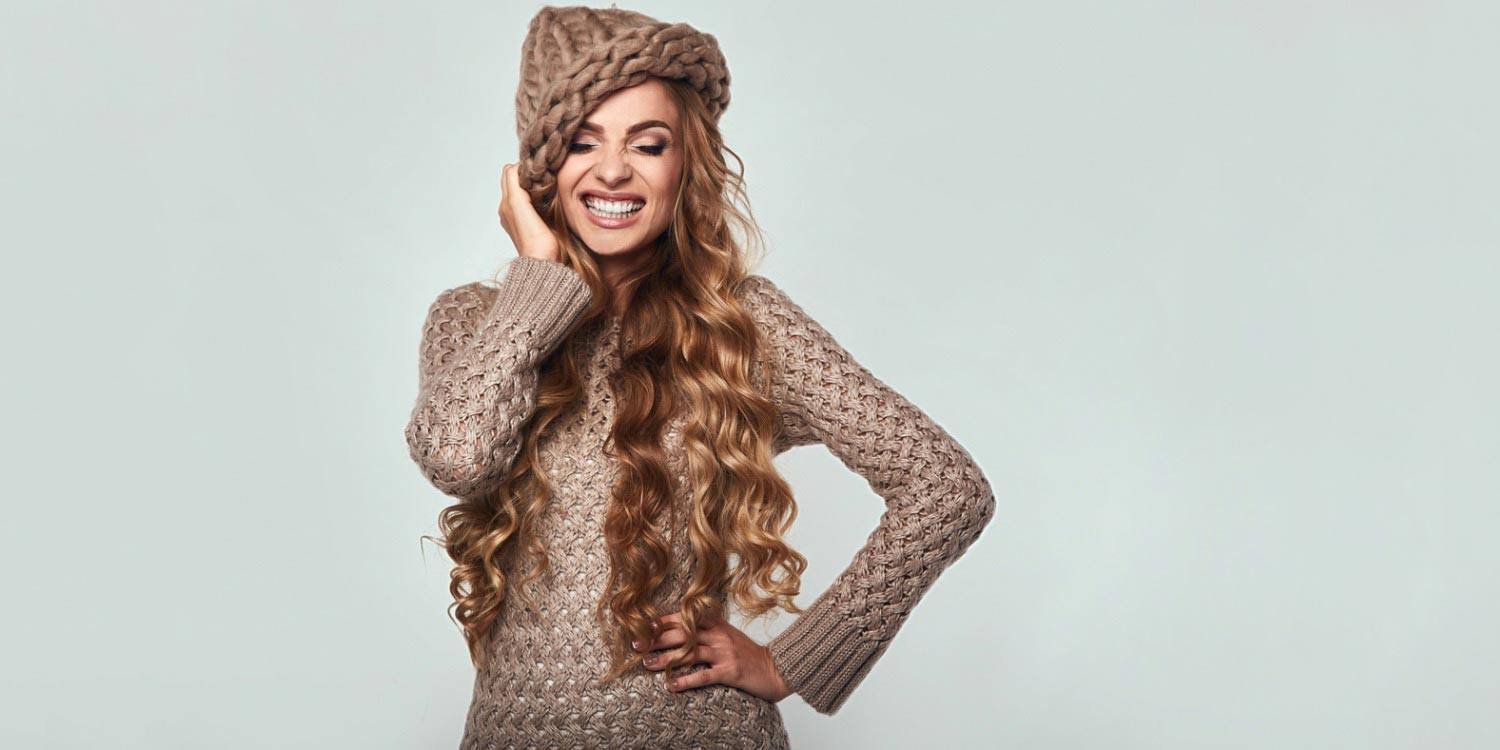 To get this feminine look, start by applying a volumizing mousse and drying with a round brush, creating lots of lift at the scalp. Once strands are dry, divide the hair in half, top and bottom, and tease the top sections. Wind the bottom into a loose chignon bun, secure, then drape the top sections into the chignon and pin them into place. Use fingers or the end of a tail comb to loosen the top and front and pull out soft pieces around the face.
Fairy Tale Winter Wedding Updo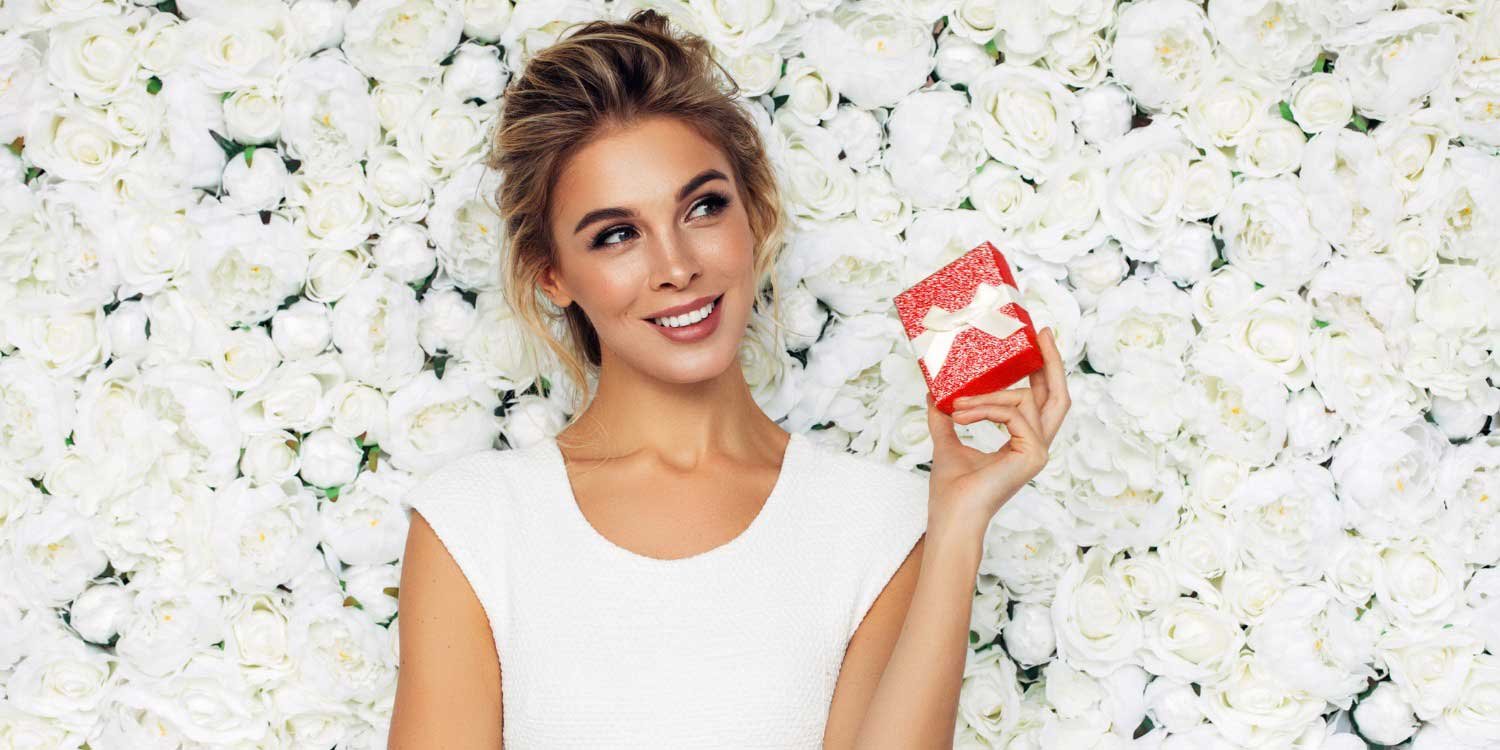 Make winter bridal dreams come true with a voluminous, low-twisted chignon. The secret to longevity with a hair style like this is the crimped texture. Prepping the hair with micro-crimps accomplishes three things—it gives strands "grip" which makes them easier to manipulate, it locks the style in place and holds it longer and it adds loads of extra body and volume.
Braided Ballerina Bun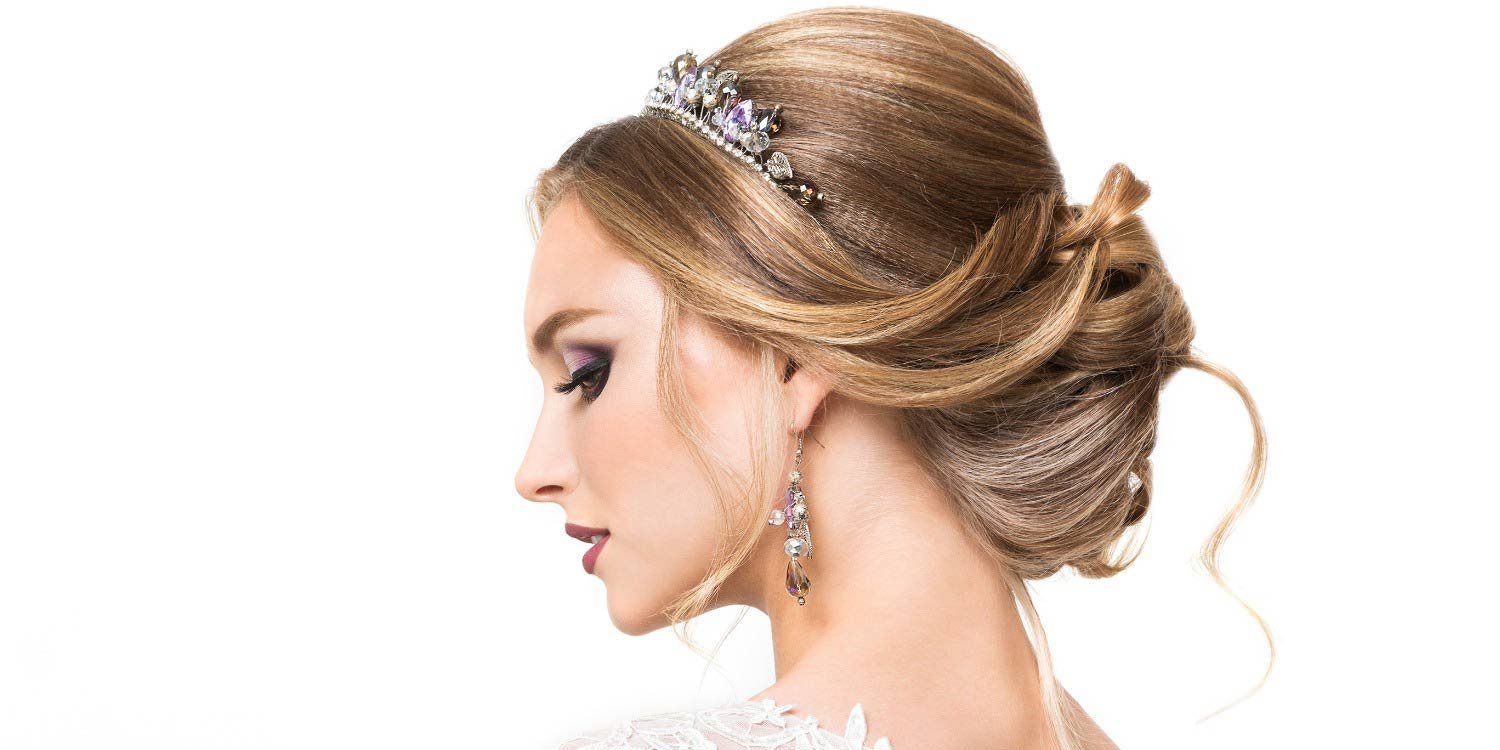 Braids and topknots are today's hottest updo trends and this cute hairstyle combines the two for a sleek and polished look. The key to this hairstyle is the sleek, flawless texture. Prep hair with a treatment oil before drying to prevent frizz, and finish the hairstyle with a flexible hold hairspray to tame flyaways.
Holiday Hair Color
You may opt to leave your hairstyle as is when it comes to holiday occasions, but how about doing something festive with your hair color? This season the options are merry, bright and metallic: silver, rose gold and gilded gold!
Silver Belle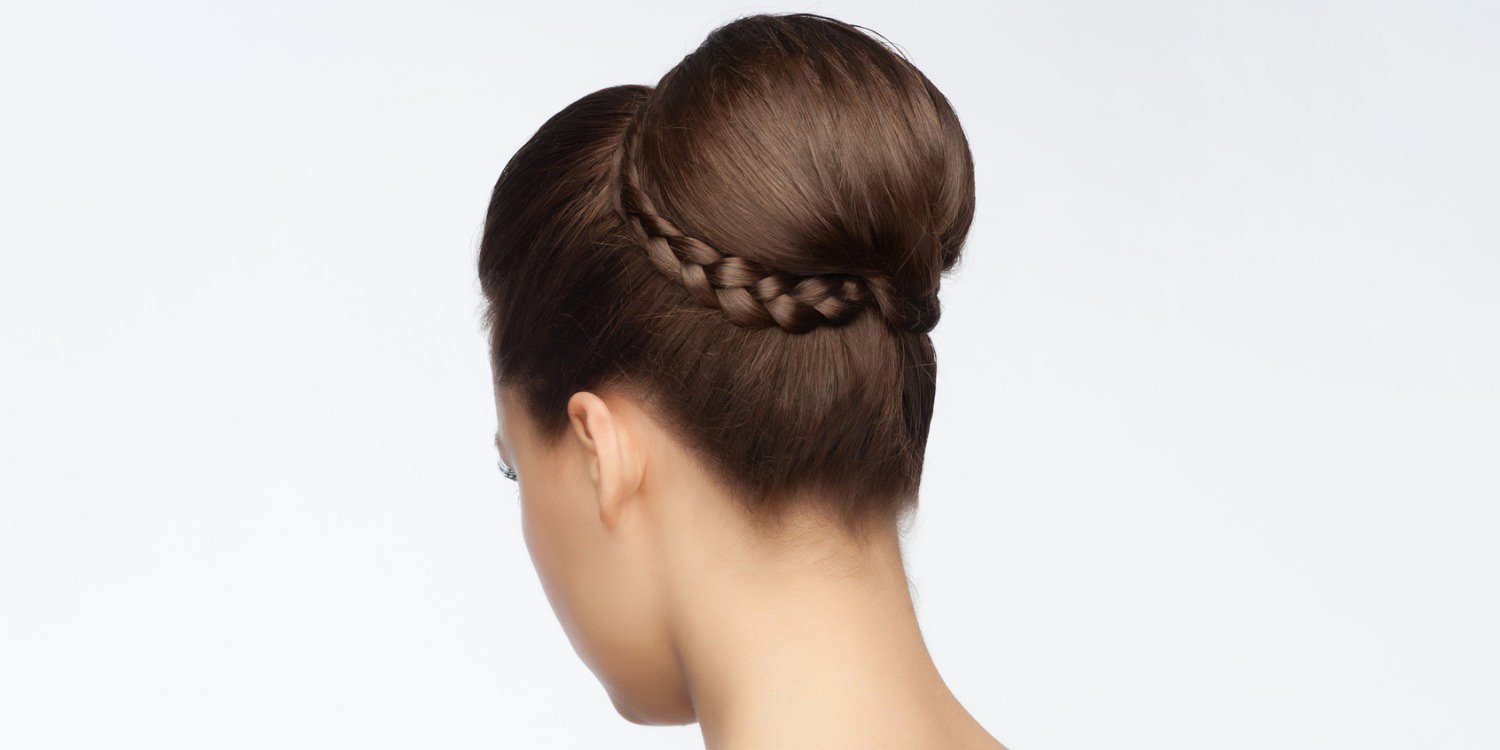 This modern grey hair color gets its luster from a soft polishing of platinum, and it all adds up to hair color that's edgy, yet elegant. Use a purple shampoo once a week or so to help keep unwanted warm tones out of your silver hair. The rest of the time use shampoos that are sulfate free and formulated to protect color-treated hair.
Rosy Halo