Hair Care Tips and Hairstyles For Fine Hair
Jackie Summers | June 25, 2020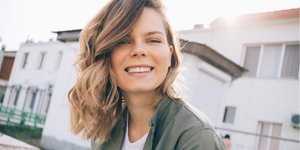 Play "Would you rather" with any fine-haired gal, and if one of the choices is "have thicker hair" (as in, "Would you rather kiss Jason Momoa or have thicker hair?) the heftier hair choice will almost always win. Sparse strands can be difficult to work with, and it's not easy to find hairstyles that work for finer hair textures. But that doesn't mean you're doomed to a lackluster hairstyle if you have thin hair. Here are tips and ideas for fine hairstyles from the pros at Matrix.
Short Hairstyles for Thin Hair
A short haircut is one of the best strategies for fine hair. The right one—like a cute pixie cut—can give your thin hair loads of body and bounce. Because it's not weighed down by length, a short haircut will make your locks look fuller, especially if your hairstylist adds some layers to the cut. "The shorter layers help push the longer hair up and out," explains Matrix Artistic Director Dan Csicsai, "which creates extra body in the short haircut."
To style and achieve perfect short hairstyles for fine hair, hit your roots with a root-boosting spray, flip your head over and rough dry with your hands and a blow dryer. Don't worry about brushing your hair—too much brushing or combing can make fine hair go limp. Once your hair is just about dry, spray the ends with a salt-infused beach spray and scrunch the product into your hair with your hands. The salt spray will produce separation and definition and also help to thicken fine hair.
Medium Hairstyles for Thin Hair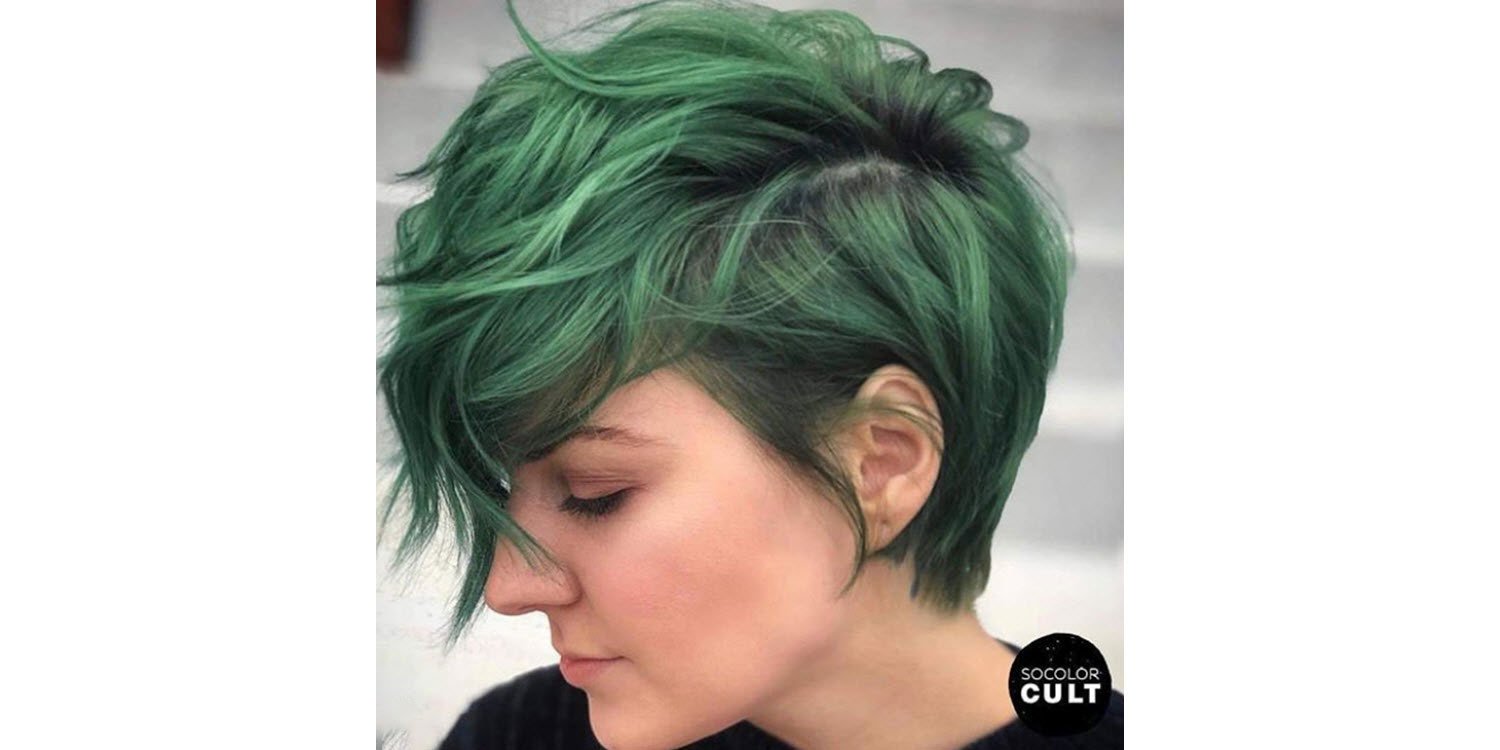 Left:@beautybytrumbo Right:@hairbykatlin
Bob haircuts are great choices for medium length fine hair. These haircuts are short enough to keep fine hair from drooping. There are two ways to make a bob hairstyle look fuller. The first way is to keep the ends super blunt, which prevents hair from appearing wispy. An alternative is to add some long layers, including a few layers to frame the face, for a fuller look overall.
If you like to wear your medium length bob haircut nice and smooth, skip the flat iron if you have fine hair. You'll lose too much body. Instead, apply a volumizing mousseto damp hair and use a large, round brush to blow dry your hair smooth. Use the brush to lift the hair at the roots, and for a modern finish, avoid turning the ends under. Instead of wrapping the ends around the brush, simply pull the brush through to keep your hair sleek and straight. Finish with a lightweight hairspray that will repel the humidity that can cause fine hair to go limp.
Waves will also make thin hair look thicker. To create waves that stay put (not always an easy thing to do with fine hair) it's all about the proper prep products. Use a blowout crèmethat's formulated to make fine hair look fuller and amp up body and volume. Using your hands and a blow dryer, rough dry until all moisture is completely removed. Apply aheat-protection spray and divide your hair into about six or eight vertical sections. Use a small curling iron (one inch or smaller) to create spiral curls. Direct each curl away from your face and omit the ends for a modern look. After releasing each section, drop the curl into the palm of your hand and hold it for a few seconds as it cools. Then gently allow it fall free. Once all your hair is set, spread your fingertips over your scalp and gently shake and massage your curls to blend without disturbing the shape. Mist with a light-hold hairspray.
Hairstyles for Long, Thin Hair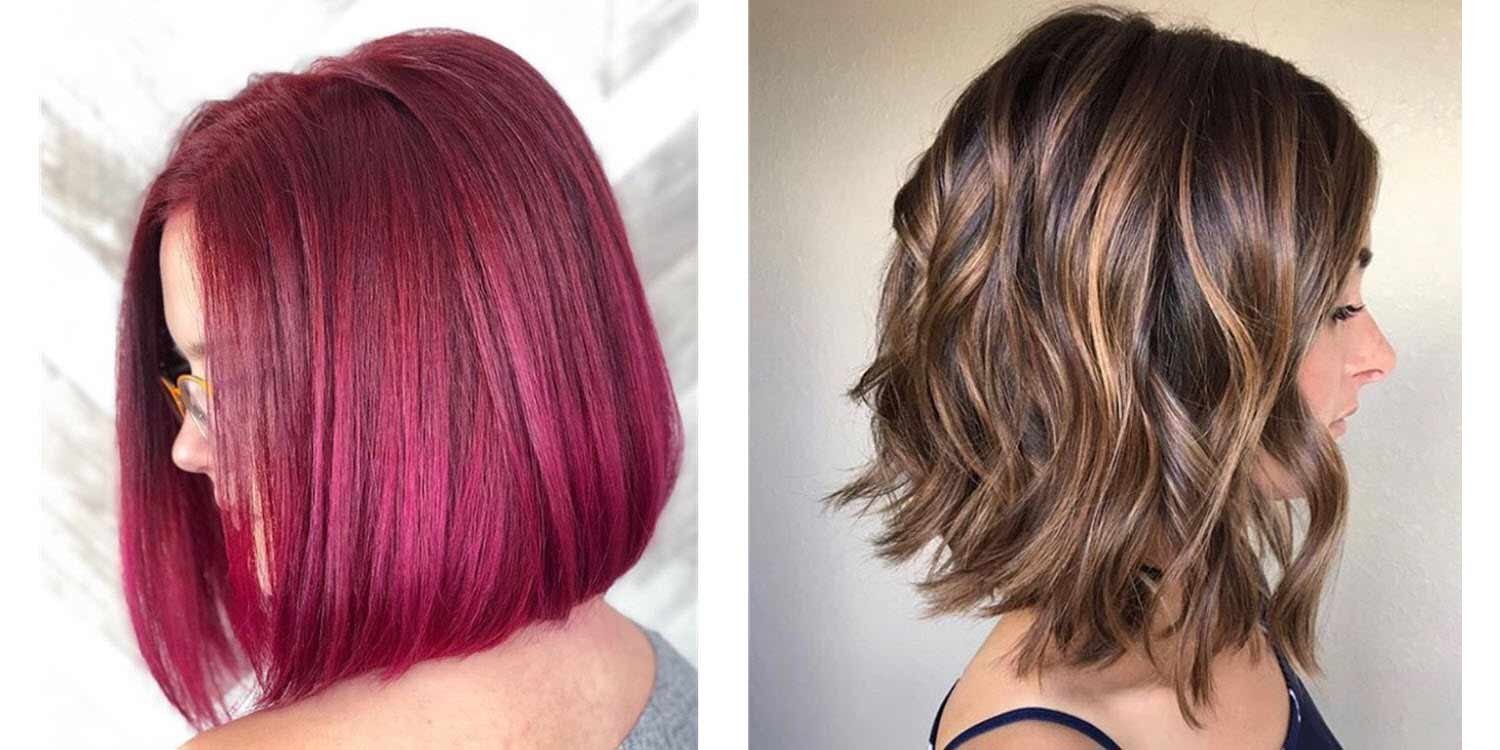 Similar to bob haircuts, long thin hair will look fuller and thicker if the ends are kept blunt and healthy. Split ends will make long, fine hair look too airy, so get regular trims and use a product that prevents breakage to keep fine hair strong. Shampoo and condition your hair with volumizing hair care formulas. And if you think it's a good idea to skip the conditioner—it's not. Even fine hair needs the smoothing and control that conditioners offer. Another "must" for long, fine hair is avolumizing powder. Apply it to roots—it will provide lift and also absorb unwanted scalp oil. If you're looking to create braid hairstyles or updos for long hair, you'll want to sprinkle your ends with volumizing powder. It will add "grip" to strands and prevent your hair from slipping out of your hands or the finished hairstyle. It will also add density to your fine texture.