10 Summer Hair Color Ideas & Inspirations
Jackie Summers | June 17, 2019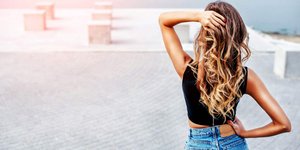 Is the oncoming hot weather putting you in the mood for a new hair color adventure? Whether you love blonde hair, brown hair, red hair or purple hair, here are ten up-to-date summer hair color trends for every hue, curated by the pros at Matrix.
Natural redheads and warm blondes, take note! Sizzling red hair color with soft peach highlights is the perfect summer combo. It's lighter, brighter and a little bit unexpected. Blue- and green-eyed beauties with freckles are made for this hair color, but brown-eyed girls can carry it off, too. Use a gentle, sulfate-free shampoo on this hair color to prevent premature fading and to keep the hue vibrant and true.
Turtle Brownie Hair Color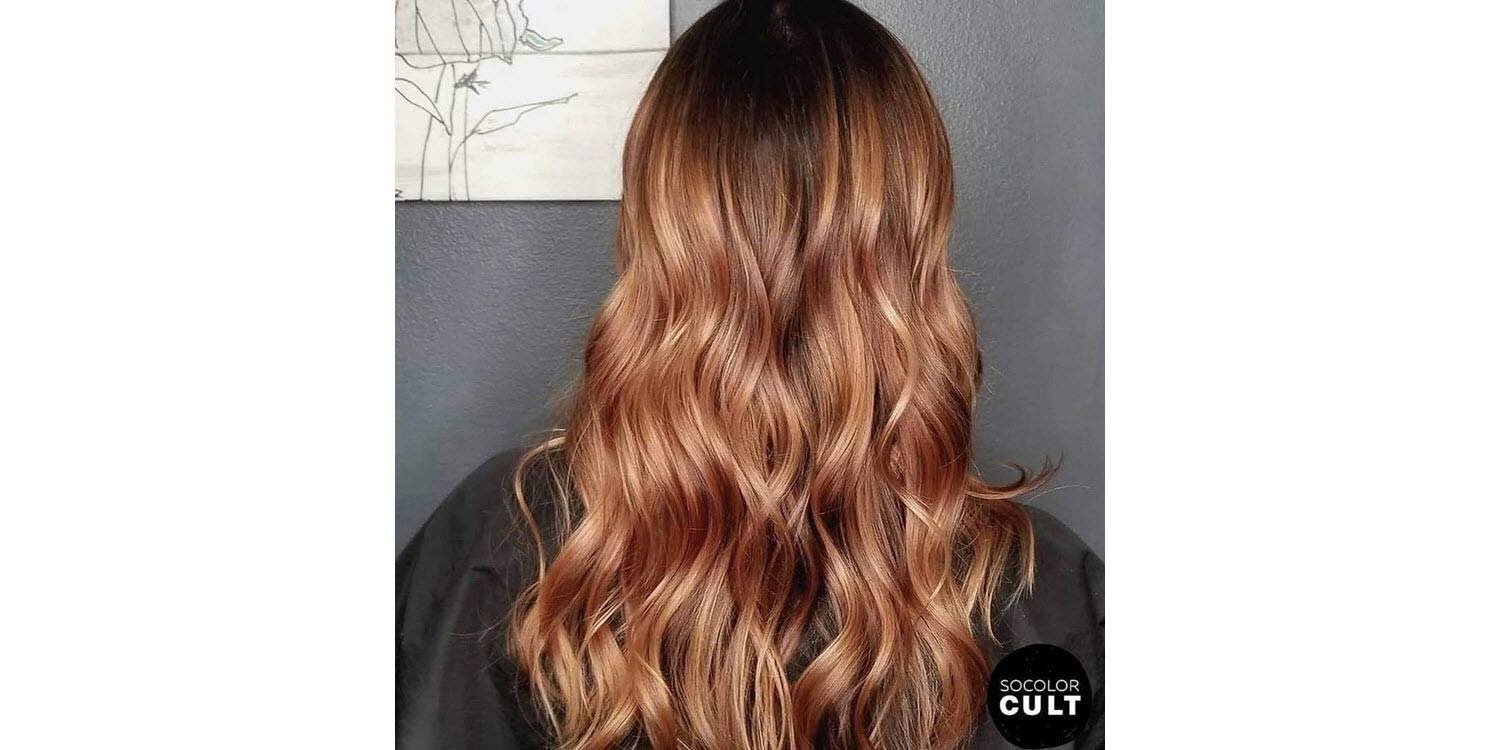 Rich chocolate with ribbons of caramel—it works for a sinful dessert so why shouldn't it work for your brunette hair color? The interplay between the rich brown base and the warm caramel is life for this brunette hair color, and the healthy, shiny texture really raises the game. Add a leave-in conditioner to your styling routine—it will give you extra moisturizing muscle, 24/7.
Here's Looking At Blue, Kid!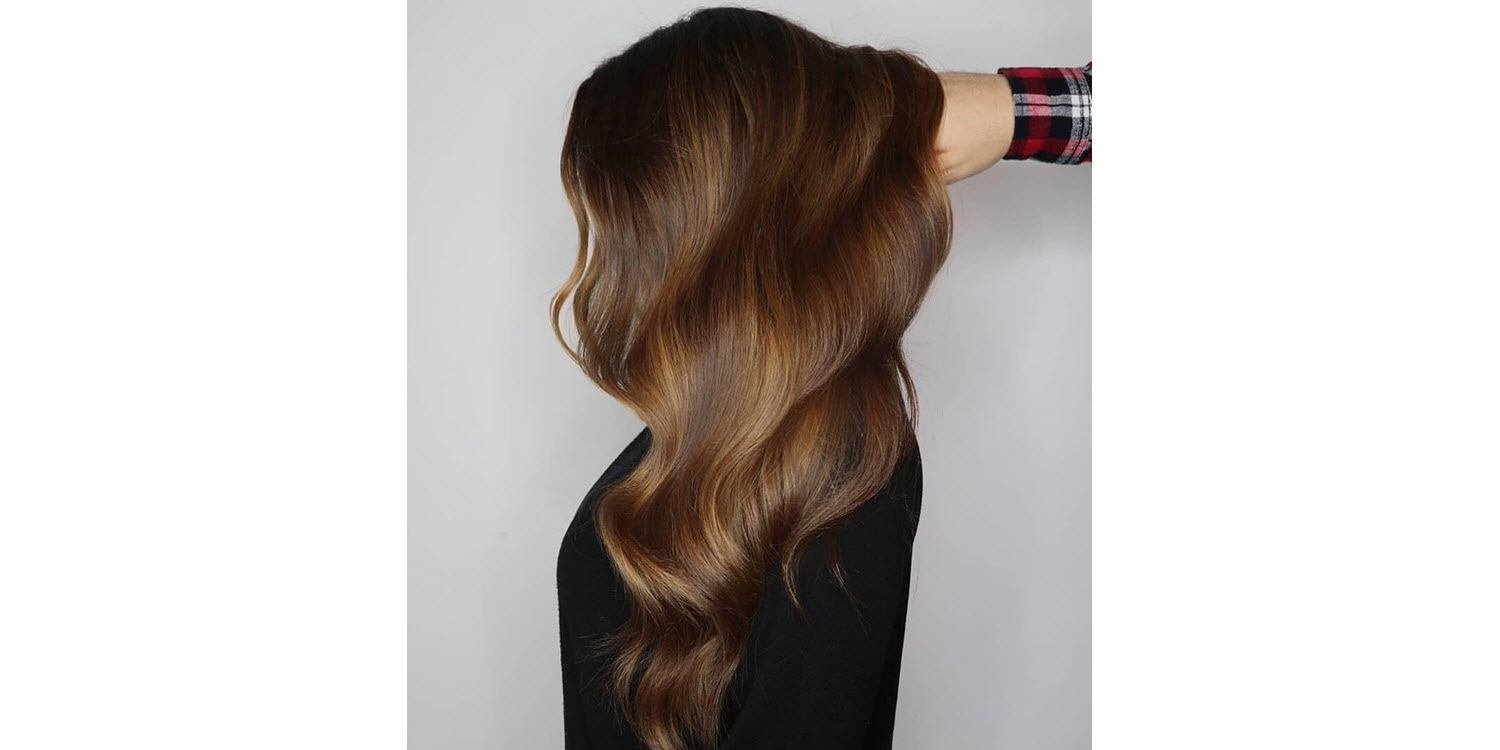 Credit: @cristianchiffi
Bored with your dark hair? Treat yourself to a precious blue gem tone like this dark sapphire. If your natural hair color is darkest brown or black, a deep blue hue is made for you. Use a hair care system designed to maintain the depth and vibrancy of bright hair colors to ensure your blue hue goes the distance.
Bold, Blended Bronde Balayage
Credit: @hairbyamybee
Blonde Balayage highlights aren't going away. Modern girls love the natural, sun-kissed results of this hand-painted highlight technique. This season, balayage is bolder than ever, with more contrast between light and dark shades, and dramatic face framing layers But blending remains the key, to ensure the various hair colors melt beautifully together. Another must? Tonal harmony, i.e., using lighter and darker versions of the same color throughout. Remember, adding a bond-strengthening formula to your hair lightener will prevent damage.
Light Purple Grey Hair Color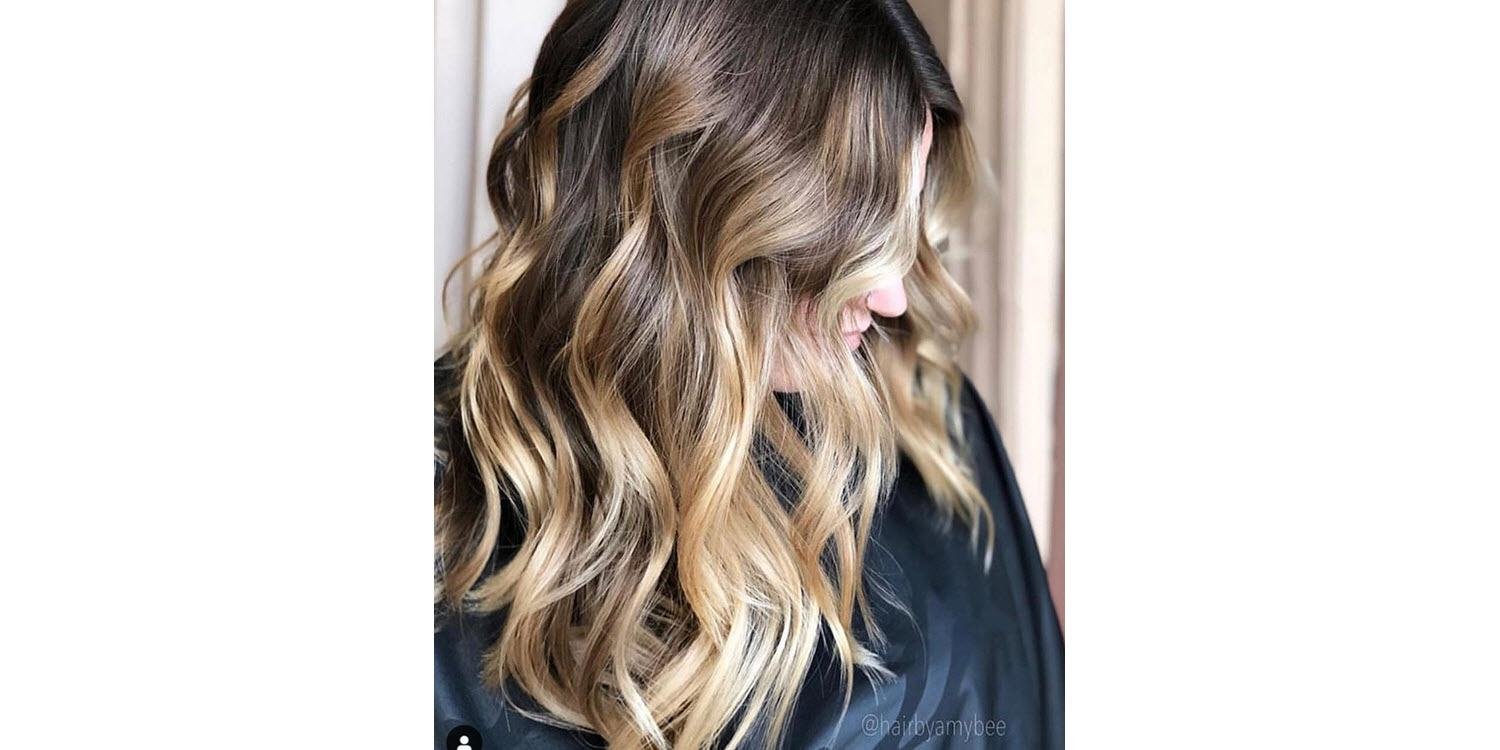 Credit: @dylanprescotthair_
Purple Ombre hair color starts as deep lilac at the base and gradually melts into softer silvery tones through the mid-lengths and ends. This hair color relies on shiny hair to keep it looking its best, so hit your beach waves with a shine-enhancing, frizz-fighting hair spray before you head out the door.
Sun Bleached Hair For Brunettes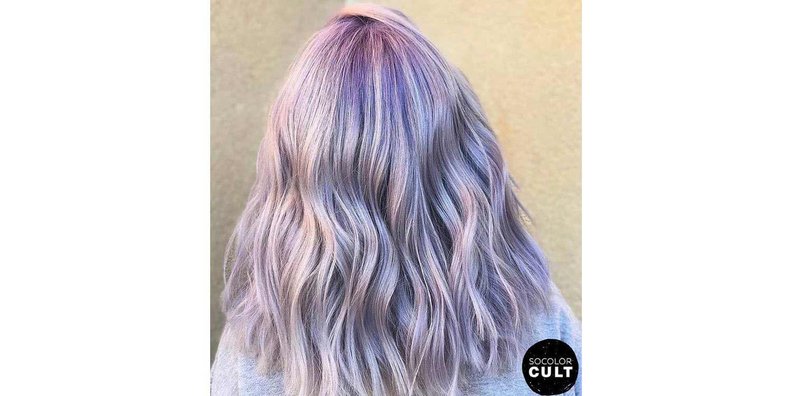 Credit: @marypierle.hair
We're going to bet that this shade is very close to what your hair color looked like when you were nine years old. This summer, it's time to recreate that "I spent every day of June and July playing outside in the sunshine" hue. It's a two-step process—first your hairstylist will lighten your brown hair color overall, then she'll thread it with fine, pale coral and buttery highlights. All that's missing is that daily visit to the ice cream truck for a perfect summer throwback.
Peek Of Blue Hair Color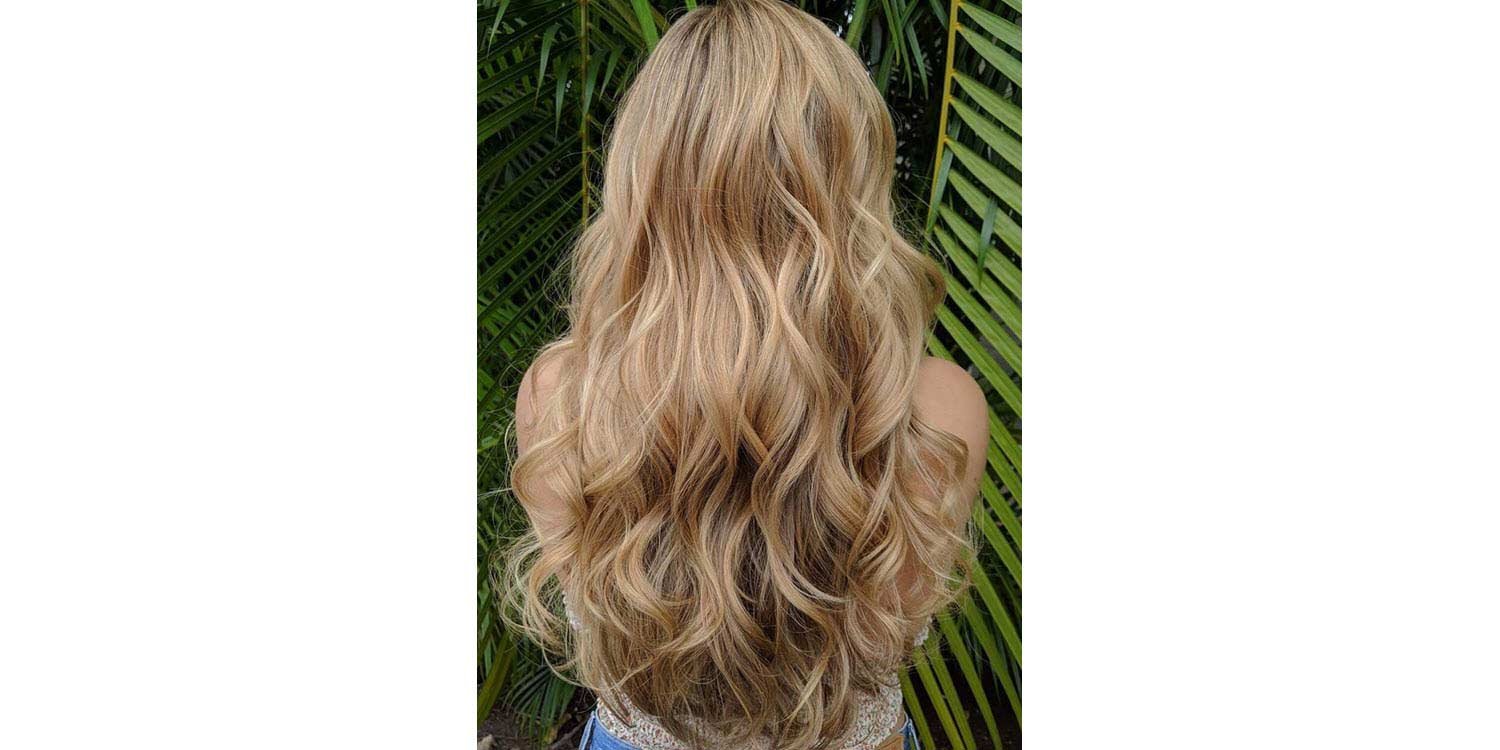 Credit: @facetofacehairstudio_
Why settle for one hair color when you can have two completely different hues and two completely different looks? Placing blue hair color through the under-sections allows you to express yourself in two ways! Is it adulting day? Wear your cocoa hair color smooth and sleek and hide the blue hue underneath. Ready to shake it up? Gather top layers into a high ponytail and show the world your blue mood. You can also experiment with other hair color combinations—the sky's the limit!
Copper And Rose Gold Highlights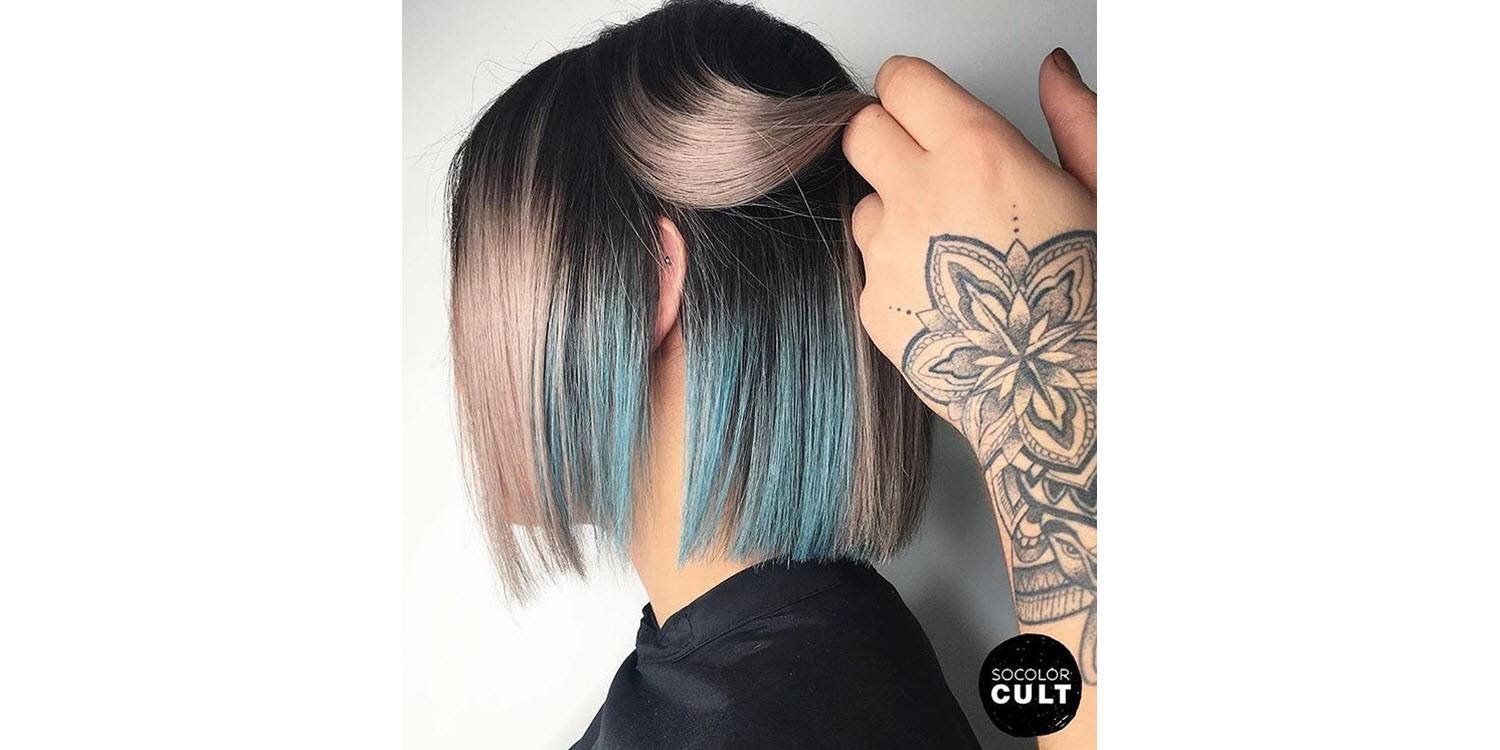 Credit: @jah.marie_
Banish boring brown hair color with an infusion of warm, sparkling highlights. Copper and rose gold are two stunning metals and when you mix them? The magic happens! For curly hair highlights, concentrate on top sections, where the sun might lighten your hair. To create a lively, dimensional highlights effect, alternate the size of highlights—some thicker, some finer—as well as the placement, with some highlights starting higher and some lower on each section of hair.
Smoked Mauve Hair Color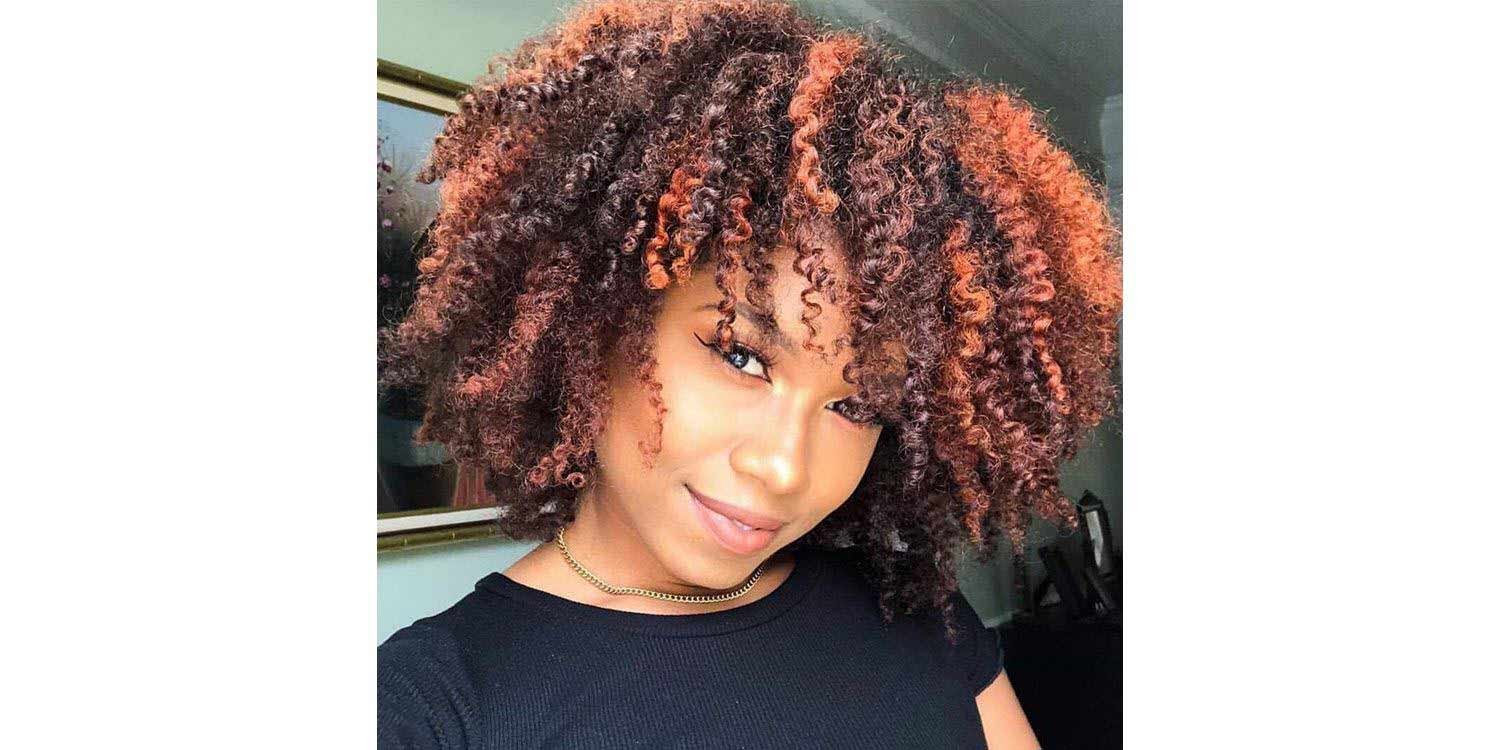 Credit: @styledbychey
Grape, eggplant, violet—purple hair color has run the gamut. This season, it's presenting in a more grown-up and sophisticated way via this cool, ashy mauve. A deeper base and slightly lighter ends prevent the hair from looking like a solid mass of mauve and a lightly wavy hairstyle is the perfect way to show off the color. Use a salt-infused sea spray to give your waves texture and hold.
Hair Stenciling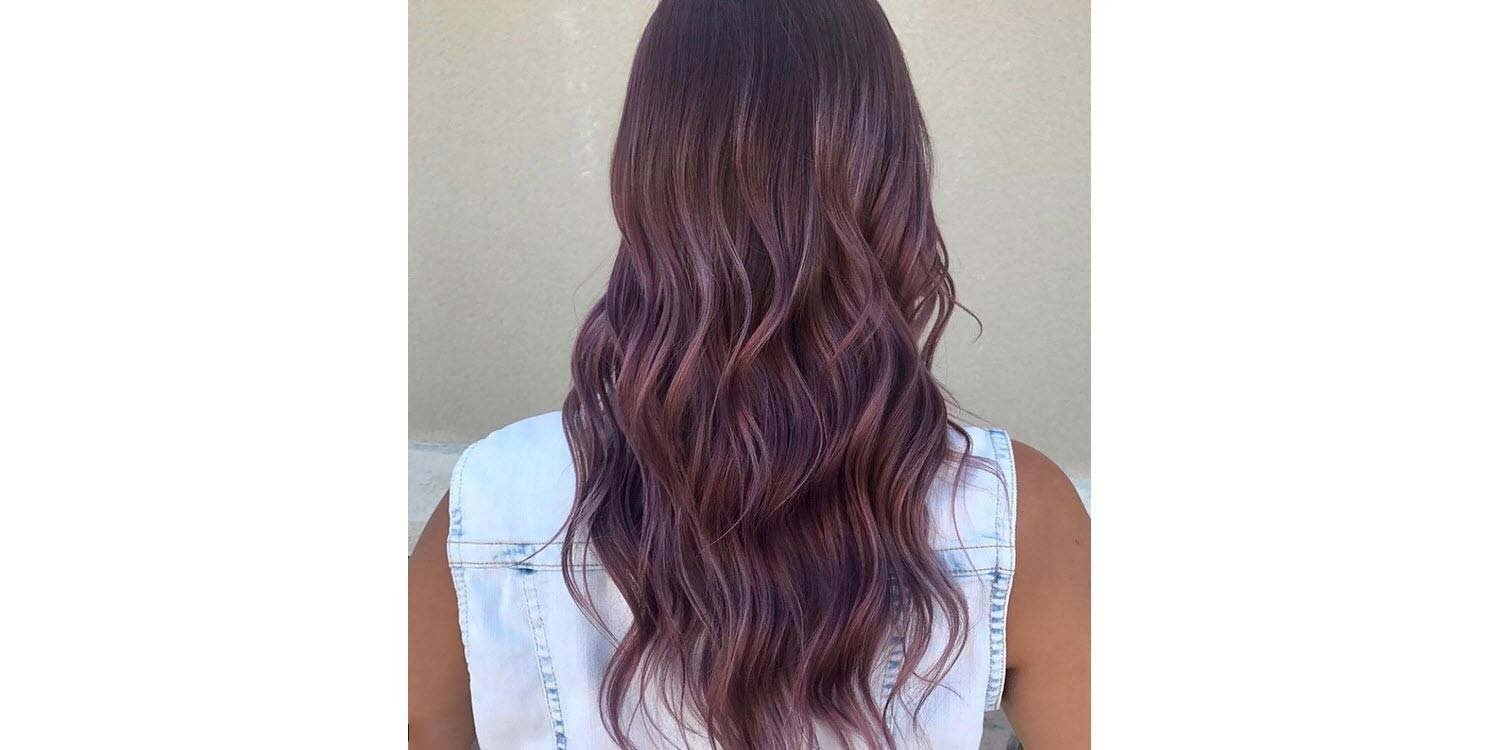 Credit: @uggoff
Think of it as nail art for your hair. Stenciling goes beyond hair highlights, balayage or color melt, and brings new levels of creativity to the art of hair color. Your stylist can create the design and paint it on with semi-permanent hair color, or, if he or she is uber-talented, it can be applied completely freehand! To prolong your work of art for as long as possible, reduce shampooing frequency and use a dry shampoo on off days to refresh your hair and scalp.
Ginger Peach Hair Color