15 Pro Tips for Adding Volume and Thickness to Fine, Thin Hair
Jackie Summers | August 05, 2023
Are you frustrated with your fine, thin hair? With curls that go limp, styles that won't stay, volume that falls flat way too soon? If so, you're not alone. Stylists report that more clients bemoan their fine, thin hair than any other situation in the salon. You may think there's nothing you can do, but in fact, there are solutions. Here is a round-up of smart, do-able volumizing hair tips for thickening your fine, thin hair, courtesy of the pros at Matrix.
First Things First
Get a check-up.
While it's rare, sometimes fine, thinning hair can be caused by a medical condition. If you're noticing an unusually large amount of hair in the shower drain, if your part is getting wider or you're experiencing patches of hair loss, it could be due to a condition called androgenetic alopecia. While this genetic condition can begin as early as your '20s, it's most common after menopause. In fact, about 50% of all women experience some kind of hair loss by the age of 50. This type of alopecia is usually rooted in genetics. Medical issues that relate directly to hair loss include thyroid problems, iron deficiency, anemia or a spike in male hormones—all of which can be treated.
Eat your greens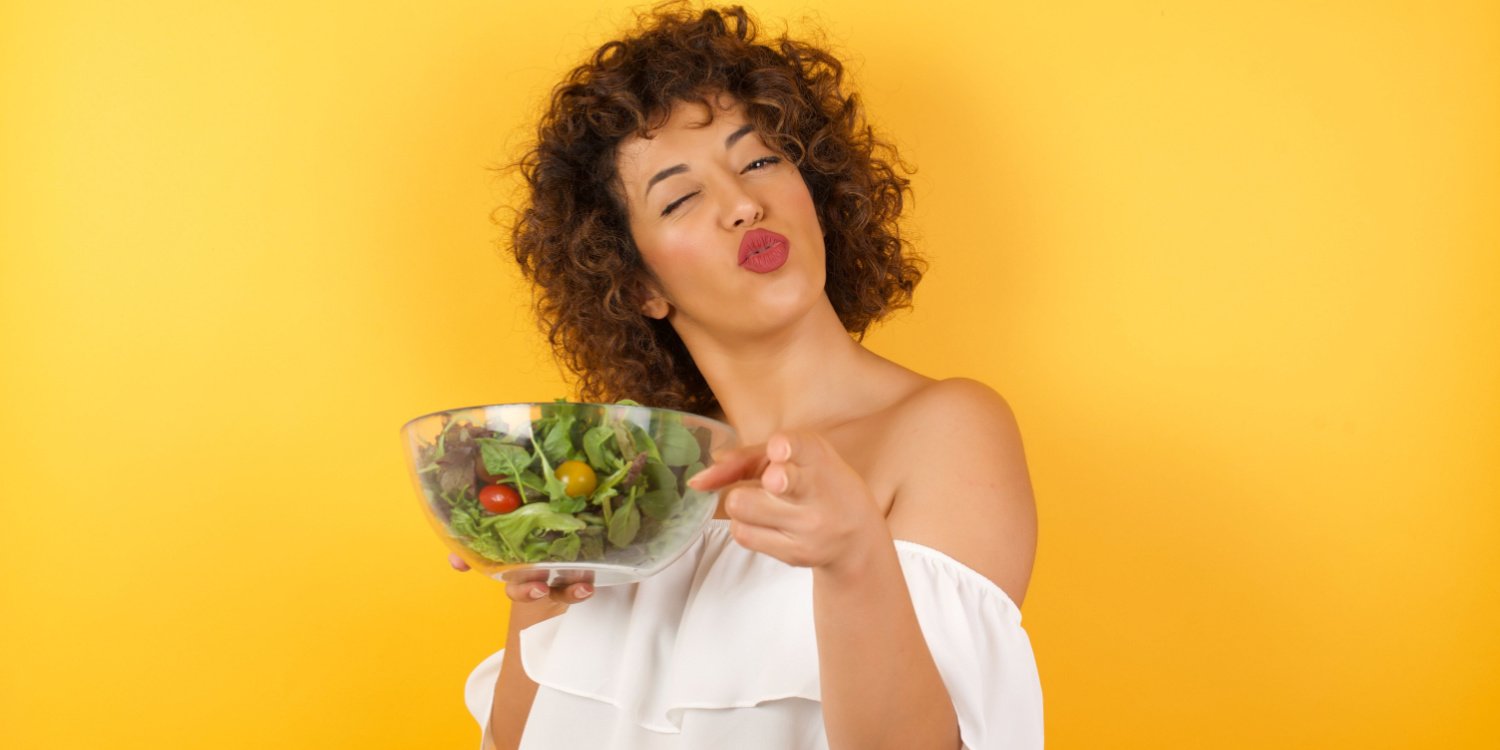 Healthy hair growth starts on the inside. Good edible choices include iron rich foods like spinach, kale, chard, beans and tofu—all of which are great sources of iron as well as biotin and zinc, which are two elements that may support healthy hair growth. Biotin is also found in bananas, beans, cauliflower, eggs, peanuts, lentils and salmon. Protein is also essential for thick and healthy hair—get yours from chicken, lean red meats, eggs, nuts, whole grains, soybeans, seafood and low-fat dairy products. Experts also recommend cooking with coconut and olive oil; avoiding coffee, alcohol and tobacco; and limiting the consumption of processed and refined foods, which can deplete vital nutrients from the body. And drink plenty of water, which will keep the strands that you do have supple and sleek!
Try massaging your scalp
Healthy circulation can nourish the hair follicles in the scalp where hair growth begins, and massage is an easy, excellent (and delightful) way to rev up circulation. Treat yourself to regular scalp massages to stimulate blood flow into those follicles and plump up your fine, thin hair. Simply work a few drops of a lightweight hair treatment oil such as Matrix Food For Soft Multi-Use Hair Oil Serum into your fingertips and rub all over your scalp in a circular motion for a few minutes before you shampoo.
Volumizing Hair Care Tips for Fine Hair
Determine Whether Your Hair is Dry or Oily
The first step when choosing your shampoo is to determine if your hair is oily or dry and selecting the shampoo formula accordingly. A shampoo for fine, oily hair, such as Matrix High Amplify Shampoo, will gently remove excess oil; a shampoo for fine, dry hair, such as Matrix Food For Soft Shampoo, will lightly moisturize without weighing down your fine hair. If you have oily hair, you will likely need to shampoo every day; if your hair is dryer, you can shampoo less frequently. Use a dry shampoo like Matrix High Amplify Dry Shampoo on your "off" days (and if you shampoo daily, use a dry shampoo to refresh your hair and scalp at the end of the day or after a workout.) Dry shampoos not only absorb excess oil, dirt and odor, they also help to volumize fine hair textures.
Boost Volume As You Cleanse and Condition

Volumizing shampoos and conditioners like Matrix High Amplify Shampoo and Conditioner are the formulas of choice for most women with fine, thin hair. These shampoos cleanse gently without stripping the hair or leaving unwanted build-up; plus they actually make hair feel thicker and look fuller. The conditioners soften and detangle, also without build-up. One tip: place conditioner only on the mid-shafts and ends of your hair and avoid your scalp where the conditioner could trap oil and weigh hair down.
Towel tips
Skip the vigorous rub-a-dub-dub if your hair is fine or thin. Instead, gently blot your hair with your towel when you step out of the shower. Another great idea? Use a water-absorbing microfiber towel to avoid roughing up the cuticle. Doing so will make blowouts easier, will diminish frizz and is a gentler drying solution overall for fine, thin hair.
Volumizing Styling Tips for Thin Hair
Lift Your Roots
Adding lift at the scalp is one of the best ways you can create the illusion of thicker hair. Lightly blow-dry your hair until it's slightly damp, then apply a volumizing product like High Amplify Wonder Boost to the roots to set the 'lift' created with the blow-drying. This keeps hair from sticking to the scalp. You can also use a curling iron, roller set, or electric curlers at the roots to add volume.
Thicken Individual Strands
Modern volumizing products actually increase the size of individual strands. They also help your hairstyle last longer—which is always a goal for fine hair that tends to lose its shape rather quickly. Volumizing products come in a wide variety of formulas, including lotions, mousses, sprays and gels. One of the go-tos among Matrix Pros is High Amplify Foam Volumizer, a lightweight bodifyer that adds fullness and doesn't leave hair feeling crunchy. Just be sure to avoid heavy styling creams, waxes, molding muds or thick serums. Ask your hairstylist which formula is best for your hairstyle and demonstrate the right way to apply the product to your fine hair.
Switch Your Part
If you've worn your hair parted on the left since the Obama administration, consider shifting it to the right or to the center. After years of your hair being flattened in the same direction, a switch will help lift your hair away from your scalp and make the top of your head look like it has more body and volume.
Add Volume With a Curly or Wavy Hairstyle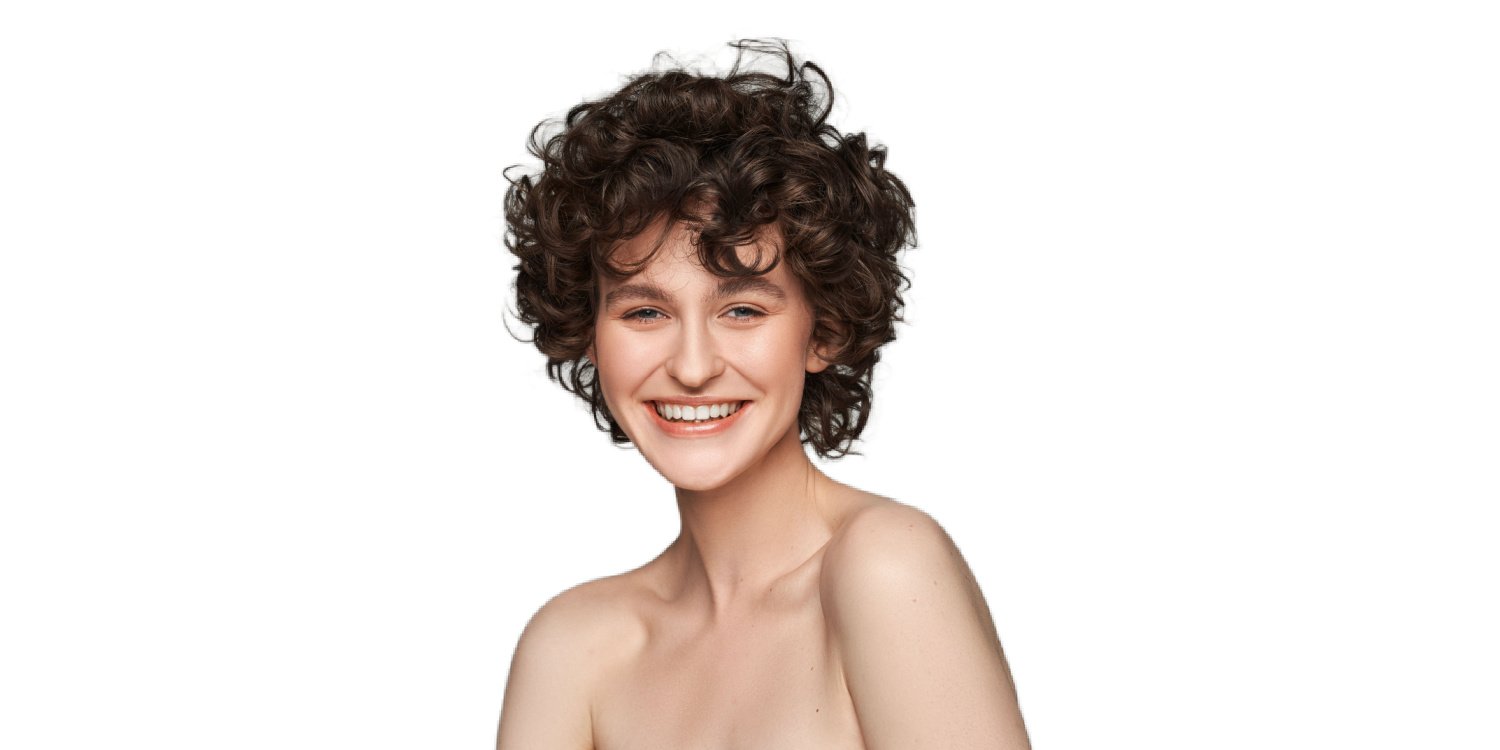 A curly or wavy style will instantly give you a boost—making your fine hair look more voluminous. For a healthy, heat-free wave strategy, apply High Amplify Foam Volumizer to clean, damp hair, put each half of your hair into a large braid, let it dry thoroughly, unfurl the plaits, gently rake through your hair with your fingers and voilà! Sexy, beach waves!
Turn Down the Heat
In general, the less heat you use to style your hair, the better. Heat can make your fine hair brittle and dry, which can lead to breakage, and who needs that? So air dry your hair as often as possible. When you do reach for your blow-dryer or styling iron, dial it down. A lower temperature setting will be kinder to your fine hair, and locks like yours don't require super high heat to get the job done.
Protect Your Hair From Thermal Damage
A thermal protective product like Length Goals Multi-Benefit Styling Spray is essential whenever you use a blow-dryer, curling iron or heated rollers. These formulas put up a barrier between your fine hair and the heat and friction of your thermal tools. Use them as a final step after you apply your volumizing styling products.
Brush Up on Your Brushes
When it comes to selecting your hairbrush, choose wisely. It's best, for example, to skip those round metal brushes—they can heat up significantly when you use them with your blow dryer, which can damage your fine hair. Hard plastic bristles can also cause breakage because they tend to snag fine, thin hair. Most pros recommend natural boar bristle brushes or brushes made of flexible nylon. These tend to glide through the hair more easily, they won't overheat, and they won't catch and pull your fine hair. For an extra gentle touch, try a brush with a cushioned base. And contrary to popular opinion, too much brushing won't make you go bald, so go ahead and stimulate those hair follicles as long as you're using a good quality brush!
Get a Volumizing Cut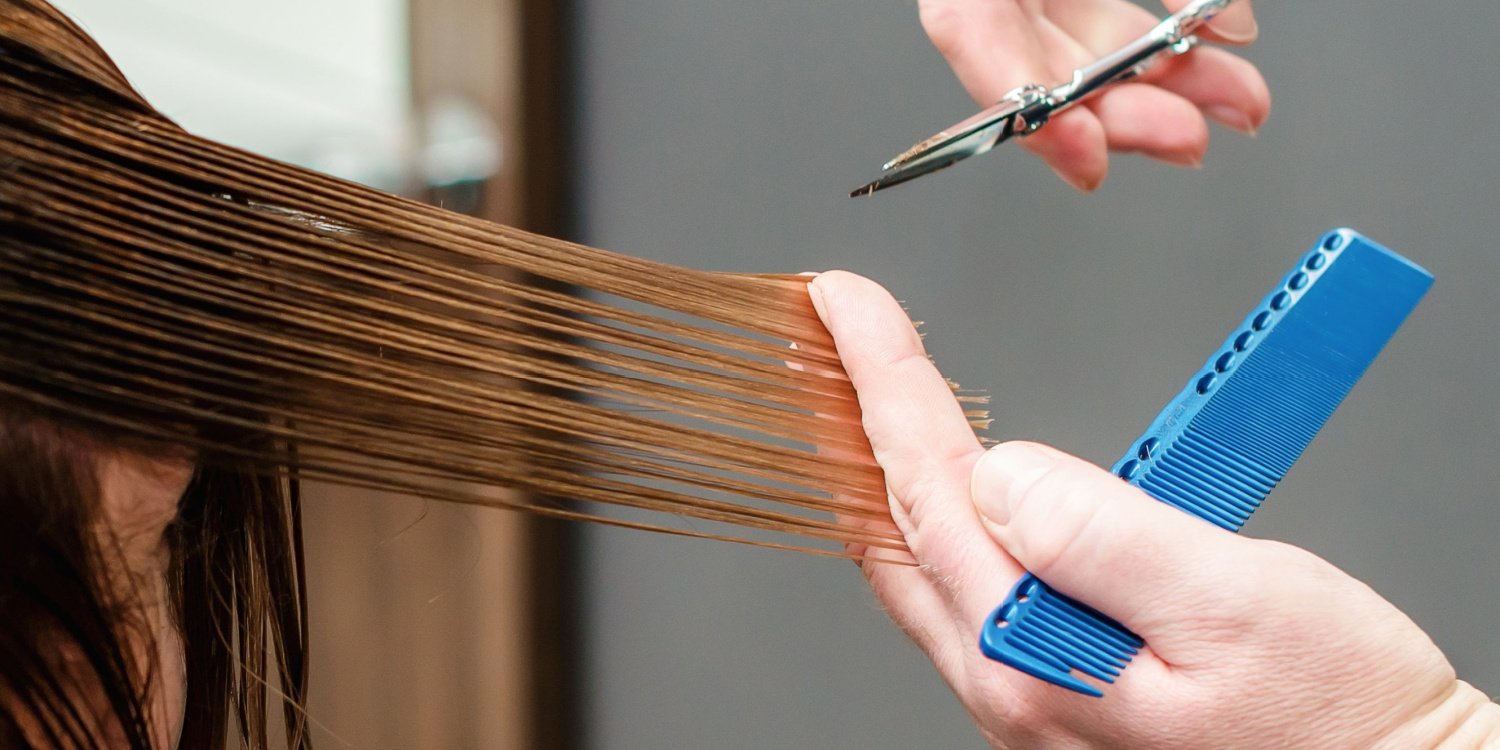 There are two key words when it comes to thinking about the best haircuts for fine, thin hair—length and layers. In general, long, one-length hair will make fine hair look finer and flatter. What's more, the weight of the length can cause your hair to separate and reveal too much of your scalp. Better choices include mid-length or short cuts that won't drag your hair down. Hairstylists also recommend lightly layering the hair, which helps make the texture bouncier and more voluminous. Layers should be placed inside the hair, not on the ends and not too close to the scalp, for maximum movement and volume.
Volumize With Hair Color
Hair color can be one of your best friends if you have fine, thin hair, for two reasons. First, the color can be placed strategically to make your hair look fuller. For example, if your hair is dark, your hairstylist can create lighter highlights that will diminish the contrast between your hair and your scalp. He or she may also create a multidimensional look—with two or three shades, such as a medium base with highlights and lowlights--to give the illusion of movement. What's more, the hair color itself actually expands the hair shaft slightly so it will appear thicker and more voluminous. However, avoid too much bleach or over-lightening, which can lead to damage or breakage. If damage does occur, a repair system like Matrix Unbreak My Blonde can come to the rescue. These products contain citric acid to strengthen weak, damaged strands.