Everyone can wear metallic hair color and so can you!
Jackie Summers | February 02, 2018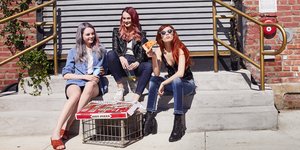 Unless you've been living in a cave that forbids exposure to beauty trends, you've probably noticed a gorgeous shift to a new look in hair color. More sophisticated than vivid hair color, but with more impact than
What Is Metallic Hair Color?
The key idea in the concept of metallic hair color is the word "metal." Metal is shiny. Metal is iridescent. Metals come in a range of finishes from warm gold to icy silver. Metallic hair colors, at their best, are dimensional, dazzling tones that shine like platinum. Metallic hair color looks rich and expensive. A hair color pro can put a metallic spin on just about any hair color shade or can create a full head of metallic hair color in the shade of silver or copper.
"Metallic hair color can be for everyone," declares Matrix Artistic Director Robert Santana. "In our salon, we're getting requests from everyone from Millennials, to women in their 40s, 50s, 60s and beyond. They're requesting shades like rose gold hair color and silver hair color. It's very versatile—we can make a metallic hair color whisper for a more conservative client, or shout for a fashionably progressive client."
At one time, it was necessary to pre-bleach hair to remove all of the color before depositing a metallic hair color, to achieve a pure, clear tone. But now, according to Robert, thanks to new formulations like those in the Matrix SOCOLOR and Color Sync Mixed Metals Collection, it's possible to achieve metallic hair color tones without completely stripping out the existing pigment, even on darker hair color shades. Plus, metallic hair colors infuse your hair with gorgeous, reflective pigment.
The 5 Rules of Metallic Hair Color
Pick your Shade Wisely
With metallic hair color, as with any hair color, the basic rules of shade selection apply. You and your hair stylist should pick a color that flatters your skin tone and your eye color. That means if you tend to have cool undertones in your skin, you will be enhanced by metallic hair colors on the cool side of the spectrum, like silvery and platinum tones. If you have warm undertones in your skin, opt for warm metallic hair colors, like gold, bronze or copper tones. Try the jewelry test to target your best tones. Grab pieces of gold, silver, bronze and copper jewelry and hold each one close to your face. It will be instantly evident which metals look best. One exception is people with neutral skin tones. These folks can go either way—cool hair color or warm hair color are equally flattering.
Shine Above All
The star of any metallic hair color design is hair shine. The right formula and hair color products go a long way to producing gleaming hair, but they won't do you any good if your hair isn't healthy, lustrous and strong. This is especially true if you're going to be pre-lightening your hair strands with bleach. Using a bond-repair product in your hair color formulas is one great way to retain the integrity of your hair—it will repair the structural bonds that are damaged during the coloring process.
Metallic Balayage is Everything
Balayageis the modern way to highlight hair—it's a technique that involves hand-painting the surface of the hair with lightener or hair color to approximate a natural, sun-kissed effect. According to Matrix Celebrity Stylist and balayage pioneer George Papanikolas, balayage highlights are narrow at the top of the head and gradually widen as they progress down the strand—this V-shape gives them a natural look. Balayaging your hair with metallic shades like rose gold or silver creates that same, sunlit look, using a more sophisticated hair color palette. You can add metallic balayage highlights to a conventional-toned base, or incorporate them into an all-over metallic hair color effect.
Leave It to a Pro
On the hair color sophistication scale, metallic hair color design is pretty advanced. Shade selection, formulation and color placement can all go terribly wrong if not done by someone with skill and experience. So, advises George Papanikolas, it's best to leave your metallic hair color to a hair color professional. "He or she will be able to create a look that's elegant and sophisticated," he says, "in shades that are perfect for your hair and your complexion."
Handle it With Care
It goes without saying that if you're going to spend your hard-earned money on the metallic hair color trend, it's smart to maximize your investment by coddling that hair color once you leave the salon. Robert Santana recommends using natural origin sulfate- and paraben-free shampoos and conditioners that are expressly designed for color-treated hair. "These very 'clean' formulas with no artificial ingredients leave colored hair feeling soft and velvety, and they won't strip away the hair color," he explains.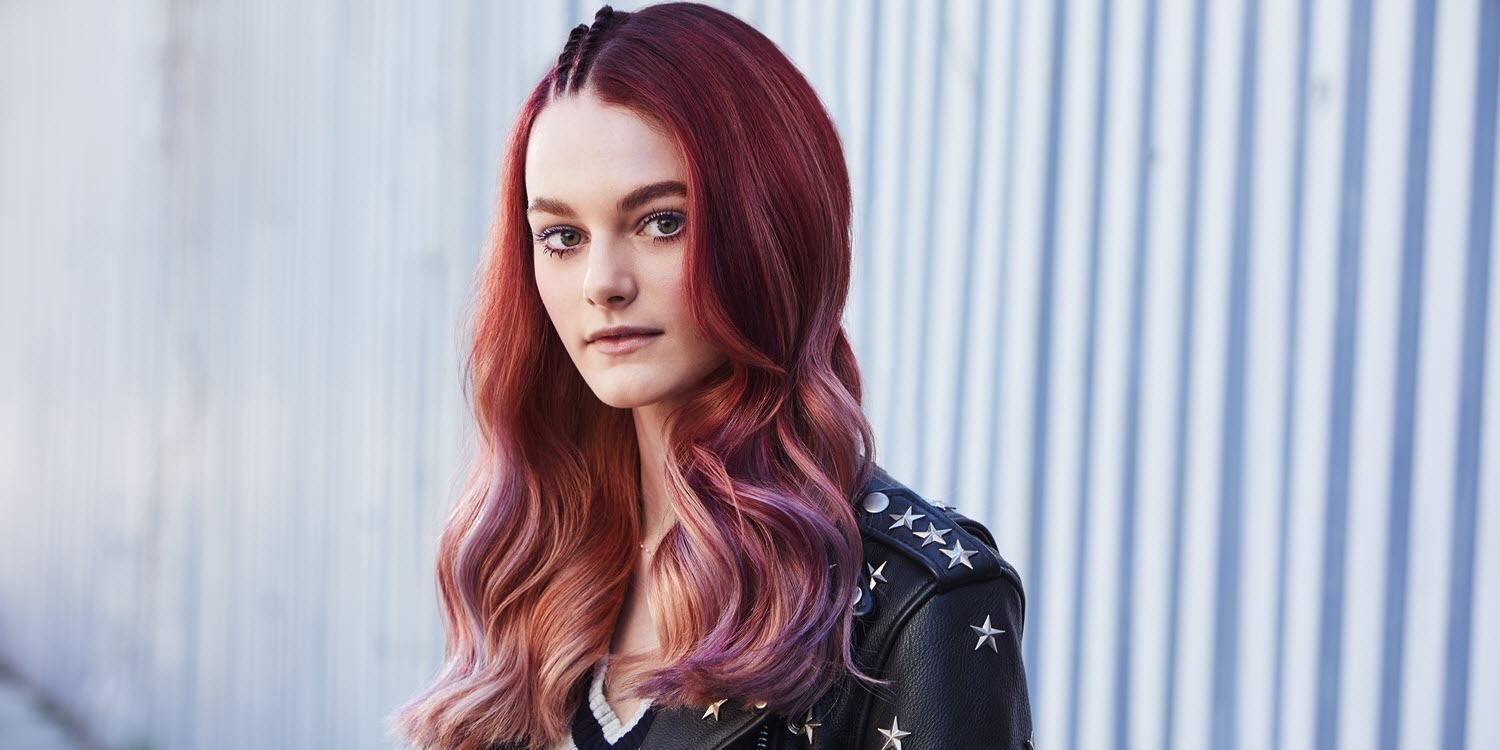 Metallic Hair Color Options
Cool Metallic Hair Colors
If you choose a cool metallic hair color, there are many beautiful, icy choices. You can sport an allover silver hair color or a silvery grey tone, or add streaks of platinum to a blonde base. Smoky or frosty lilac, lavender or grape shades are quite appealing, as are Arctic blue tones.
Warm Metallic Hair Colors
On the other side of the spectrum are the warm, burnished metallic hair color shades. Ask your hair stylist to create gold-, bronze- or copper-based shades, such as rose gold, strawberry copper or chocolate bronze.