10 Hair Colors Inspired By The Pantone Color Of The Year: Living Coral
Jackie Summers | January 31, 2019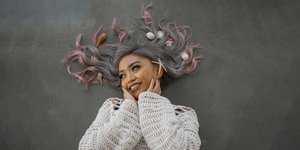 A little bit pink, a little bit orange and a lot of happy. That sums up Living Coral, selected by the Pantone Institute as the 2019 Color of the Year. Get ready to see this cheery shade in home décor, fashion, makeup and, yes, in hair color. There are lots of ways to incorporate Living Coral into a new hair hue, from an all-over shade to ombré or balayage accents. Here are 10 coral-inspired hair color ideas to put you in a cheery frame of mind!
Hair Color Credit: @detrashalee
Sometimes you see it, sometimes you don't. That's the beauty of blending coral highlights with strands of pink and yellow hair. Coral is a shade that can act as a main or supporting character, and here it quietly balances the riotous activity of the other colors.
Hot And Cold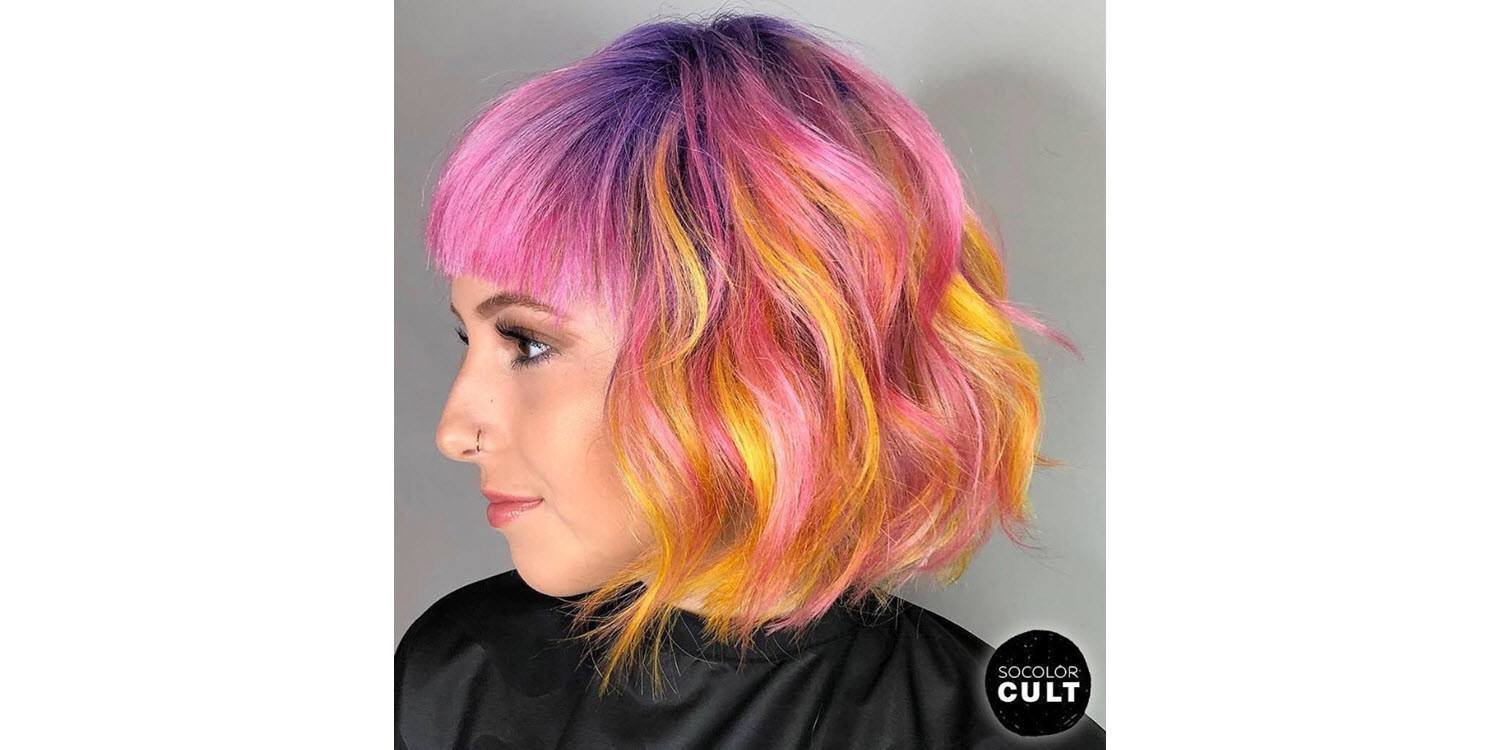 Hair Color Credit: @shmeggsandbaconn
This "half and half" is characterized by a warm coral base that melts into glacial blue ends. The contrast is truly striking. Pros know too-frequent shampooing can disturb delicate color designs like this, so find a good dry shampoo that will absorb oil and debris and allow you to stretch your shampoos an extra day or two.
Just The Tips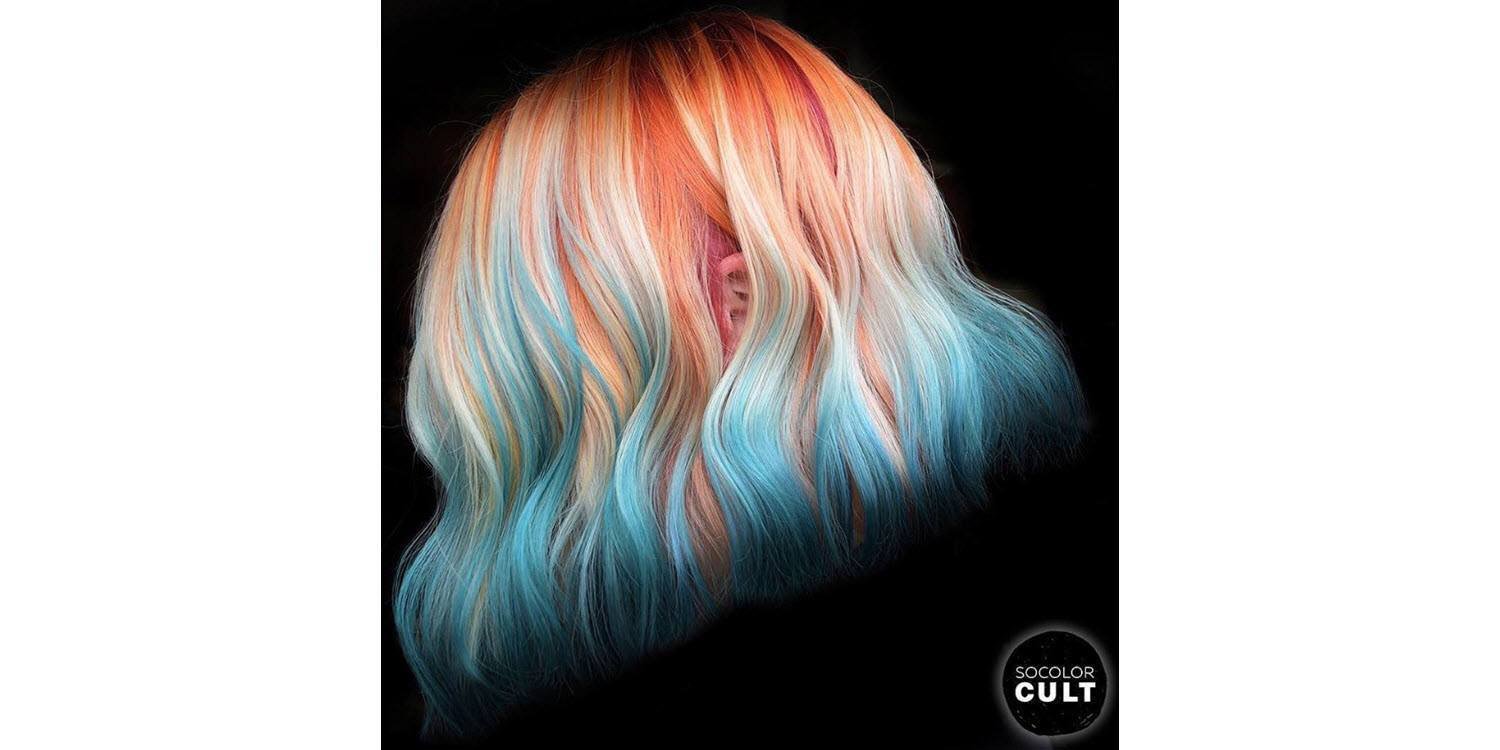 Hair Color Credit: @colorbycares & @ambrosiacarey
Sometimes you want a lot of coral, and sometimes just a wee bit is enough. Warm up the tips of your hair with this happy color—it completes a beautiful color melt that includes silvery blue and rose magenta.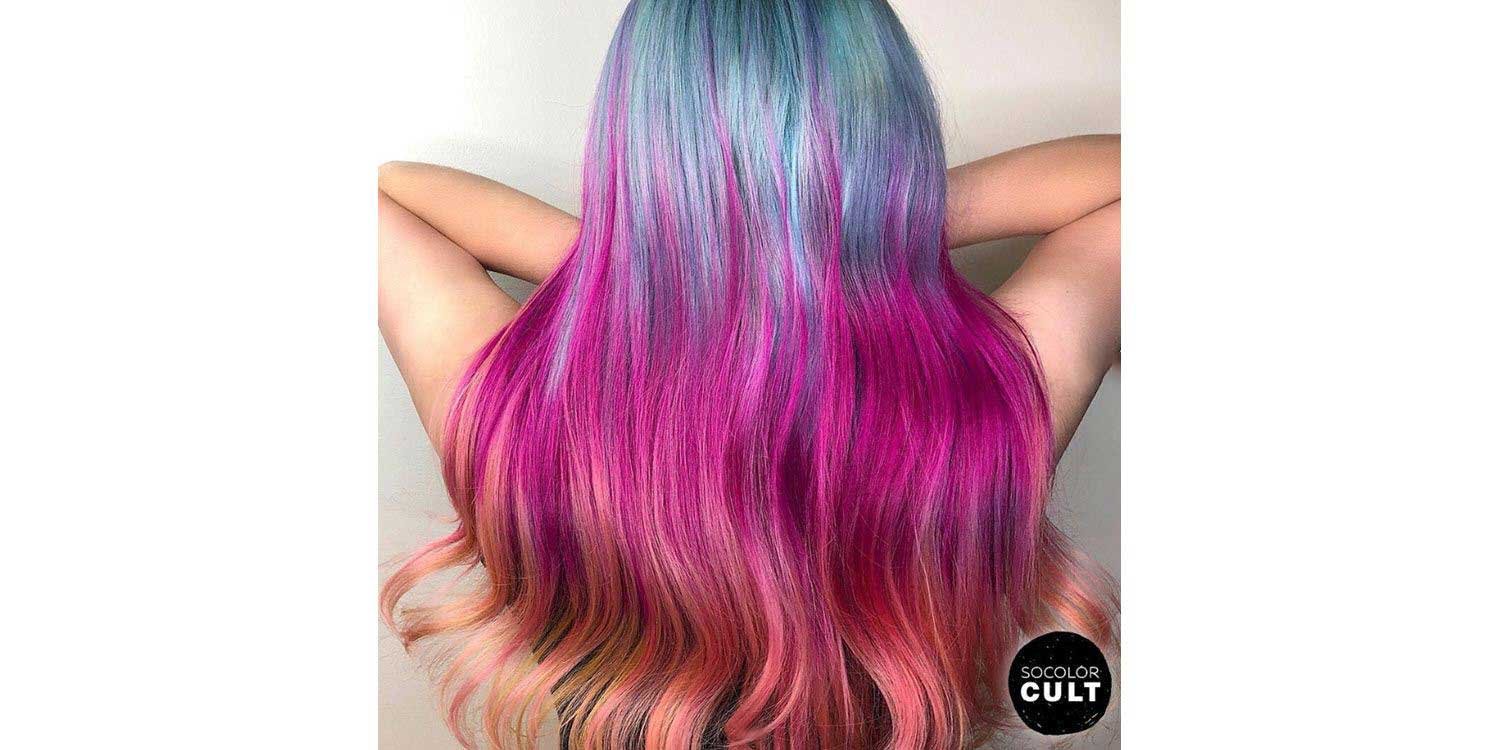 Coral Lob
Hair Color Credit: @jaymz.marsters
Peach meets blush and together they create magic! This version of coral skews toward the warm side, a perfect hair color shade for winter-weary hair. Soft hair waves add dimension and movement to the hue. To get the look, mist hair with a heat protection spray and wind just the center of random sections vertically around a very large curling iron or curling wand.
Lit Coral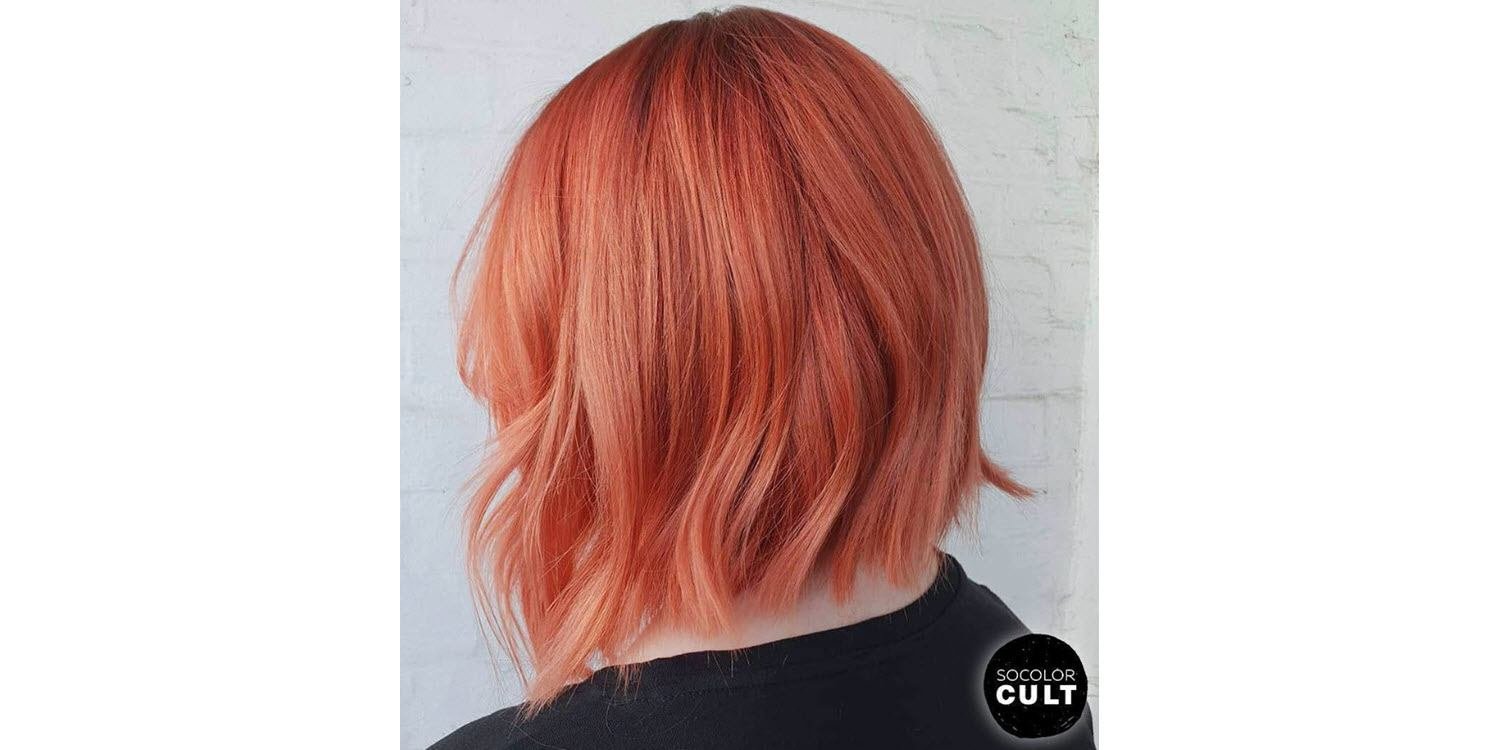 Hair Color Credit: @hairbyelm
If straight coral is a bit too tame for your exuberant personality, here's a fiery version of the Pantone shade. It's infused with spicy hot tones that elevate coral to a Level 11! To keep your hair color bright and vibrant, see your hairstylist regularly for a quick color toning service and try to shampoo with cool or lukewarm water rather than hot.
Coral Pink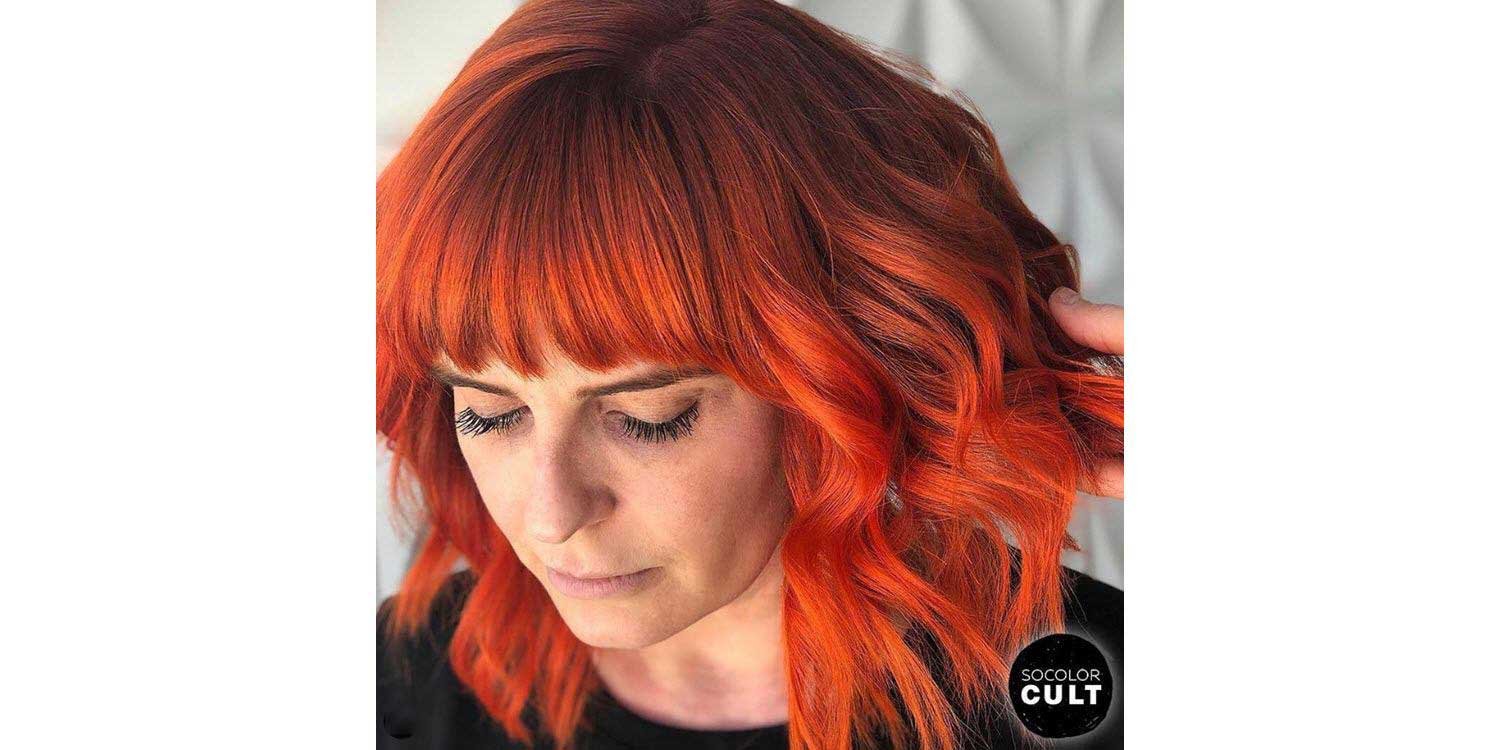 Hair Color Credit: @coryhoffmanhair
If your complexion skews to the cooler side, this rosy-toned coral is for you. It plays down the peach and plays up the pink. A few pastel pink ombré highlights make the overall design extra sweet and artful!
Pastel Coral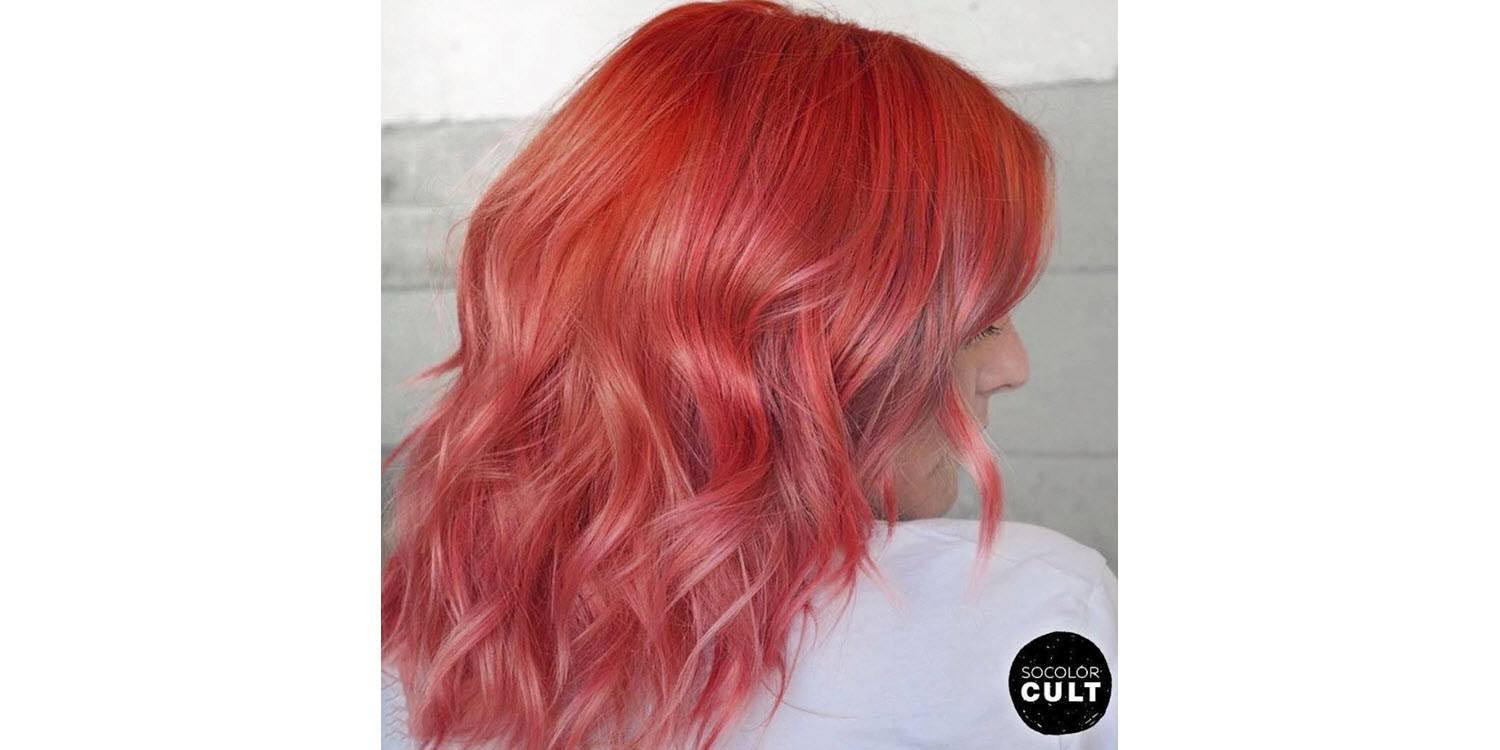 Hair Color Credit: @dancsicsaihair
Keep your coral light and delicate with this pale pastel shade. To keep pastel hair color clean and clear, it will be necessary to lighten your hair first. Talk to your hairstylist about adding a bond-repair and protection formula to your lightening formula to keep your hair as strong and healthy as possible during and after the hair color service.
Shadow Root Coral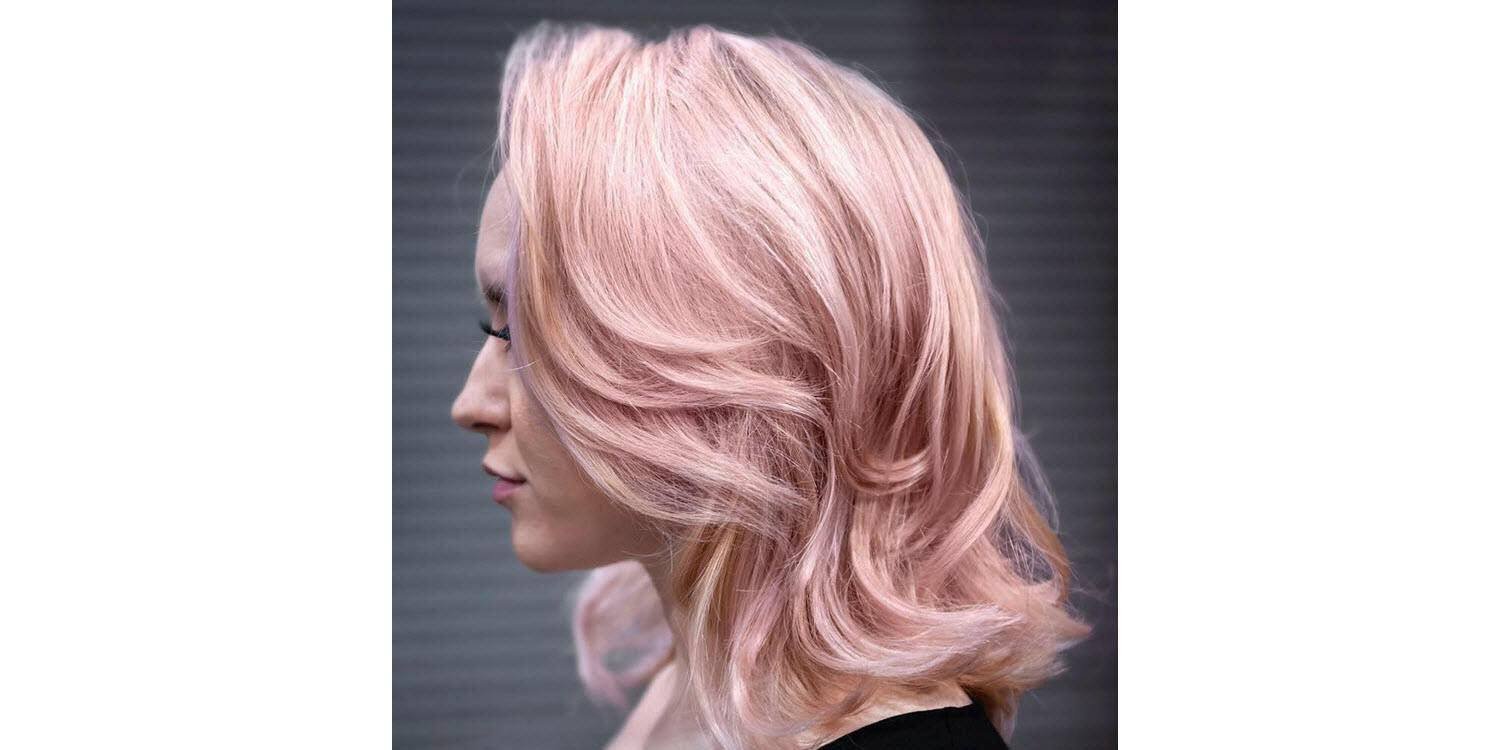 Hair Color Credit: @coryhoffmanhair
Put a sophisticated spin on a deep, rich coral hair color by keeping the roots a shade or two darker. This combination of dark roots light ends give the overall hair color natural-looking dimension. Keep any hair color looking rich and vivid for as long as possible by using natural-origin color care shampoos and conditioners and avoiding too-hot hair dryers and flat irons.
Coral Curls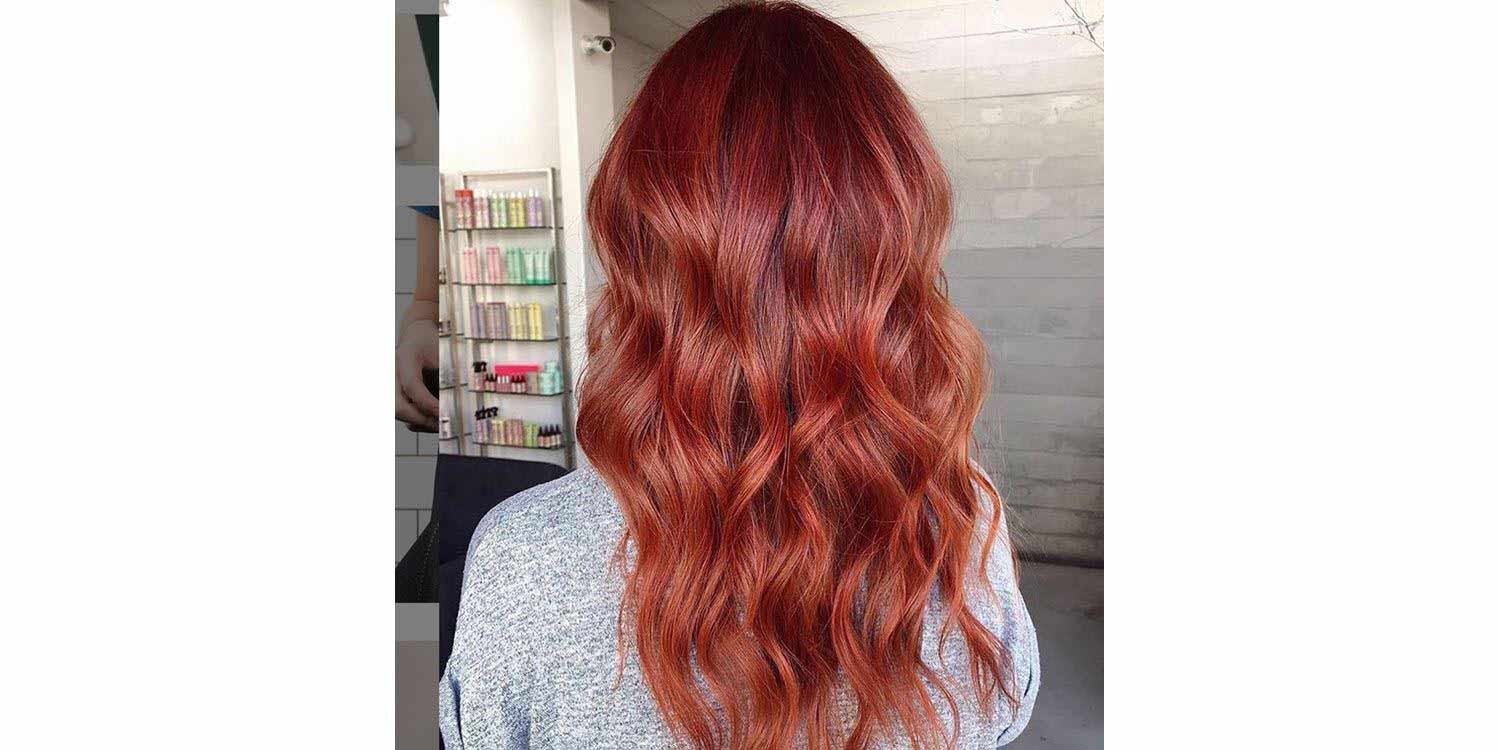 Hair Color Credit: @christinechavezhair
Add some coral highlights to a rainbow of shades to wake up your curly hair. Coral plays well with many other shades—here it's part of a design that includes magenta and lilac. Keep curls touchable and supple with a contouring treatment that boosts body and shine and adds moisture.
Coral On Ice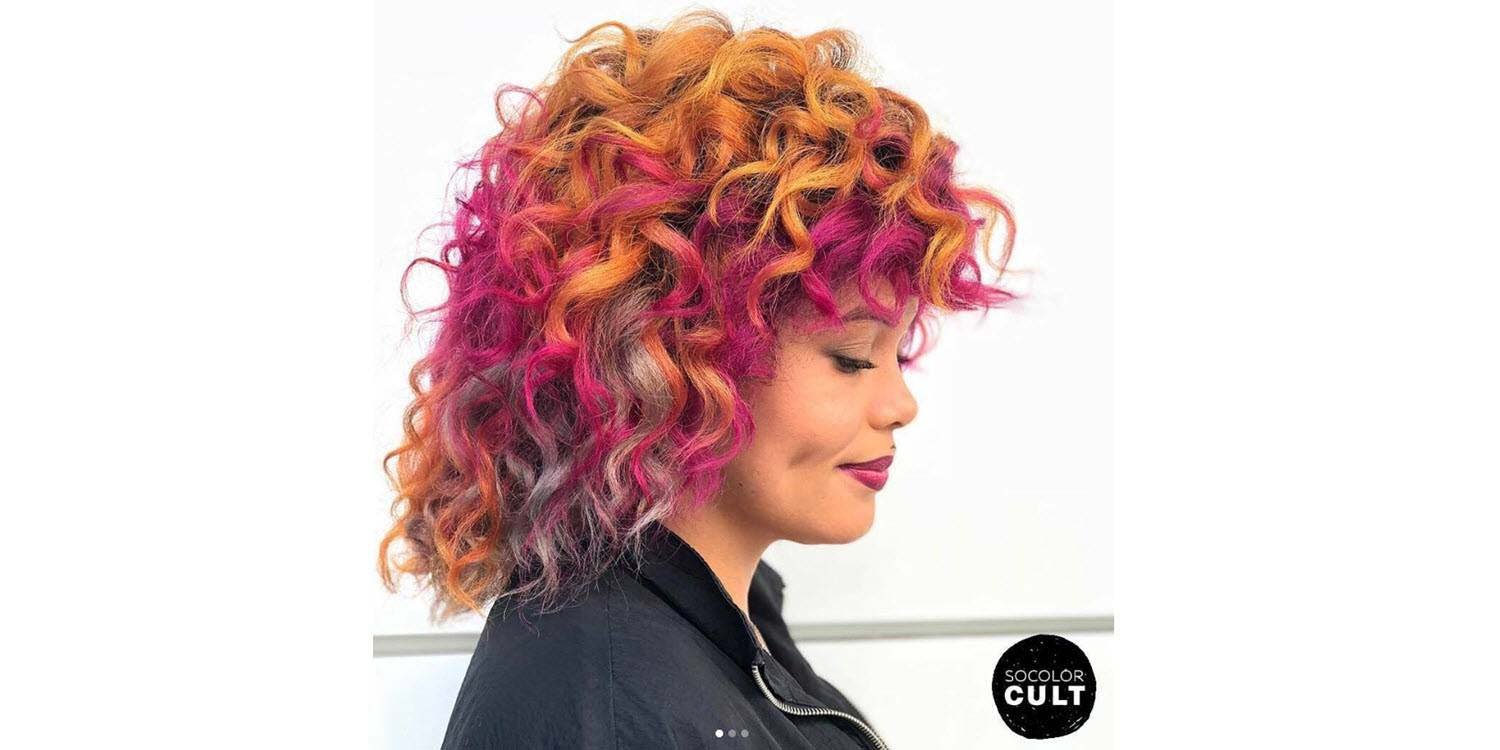 Hair Color Credit: @constancerobbins
A metallic finish puts an elegant spin on a light coral shade. Coral balayage highlights are blended with tones of rosé and pastel peony for a hair color shade that evokes the freshness of a bouquet of spring flowers. It's a swoon-worthy shade that looks amazing with blue or brown eyes!
Peek-A-Boo Coral