4 Golden Globes Inspired Hairstyle Looks For Your Special Occasions
Jackie Summers | January 11, 2019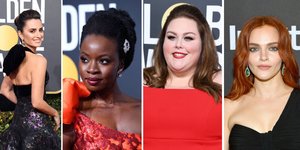 Penelope Cruz's rich espresso brunette hair color. Maddie Brewer's gently waved blowout. Danai Gurira's regal updo hairstyle. Chrissy Metz's '70s-inspired volume. These celebrities rocked the red carpet at the Golden Globes recently, and Matrix was behind each one. Here's how four top celebrity artists used their favorite Matrix professional products to achieve their looks.
Penelope Cruz Espresso Brunette Hair Color by George Papanikolas, Matrix Celebrity Stylist
Nominated for Best Supporting Actress in a Series, Limited-Series, or TV Movie - The Assassination of Gianni Versace
Red Carpet Image Credit: Getty
Get Penelope Cruz's Golden Globes Hair Color Look:
Use Matrix Color Sync 5-minute fast toners to eliminate brassiness.

Apply Matrix Color Sync 6Nt to create a shadow root.

To maintain this beautiful hair color, a color care system is a must. Try Total Results Color Obsessed Shampoo and Conditioner. To keep hair color vibrant for up to 65 days (21 washes), Papanikolas also recommends our upcoming Keep Me Vivid Collection which includes Keep Me Vivid Lamination Spray, Keep Me Vivid Color Velvitizer, Keep Me Vivid Shampoo and Keep Me Vivid Conditioner.
Find your local salon to get this hair color look!
Maddie Brewer's Gently Waved Blowout Hairstyle by Mara Roszak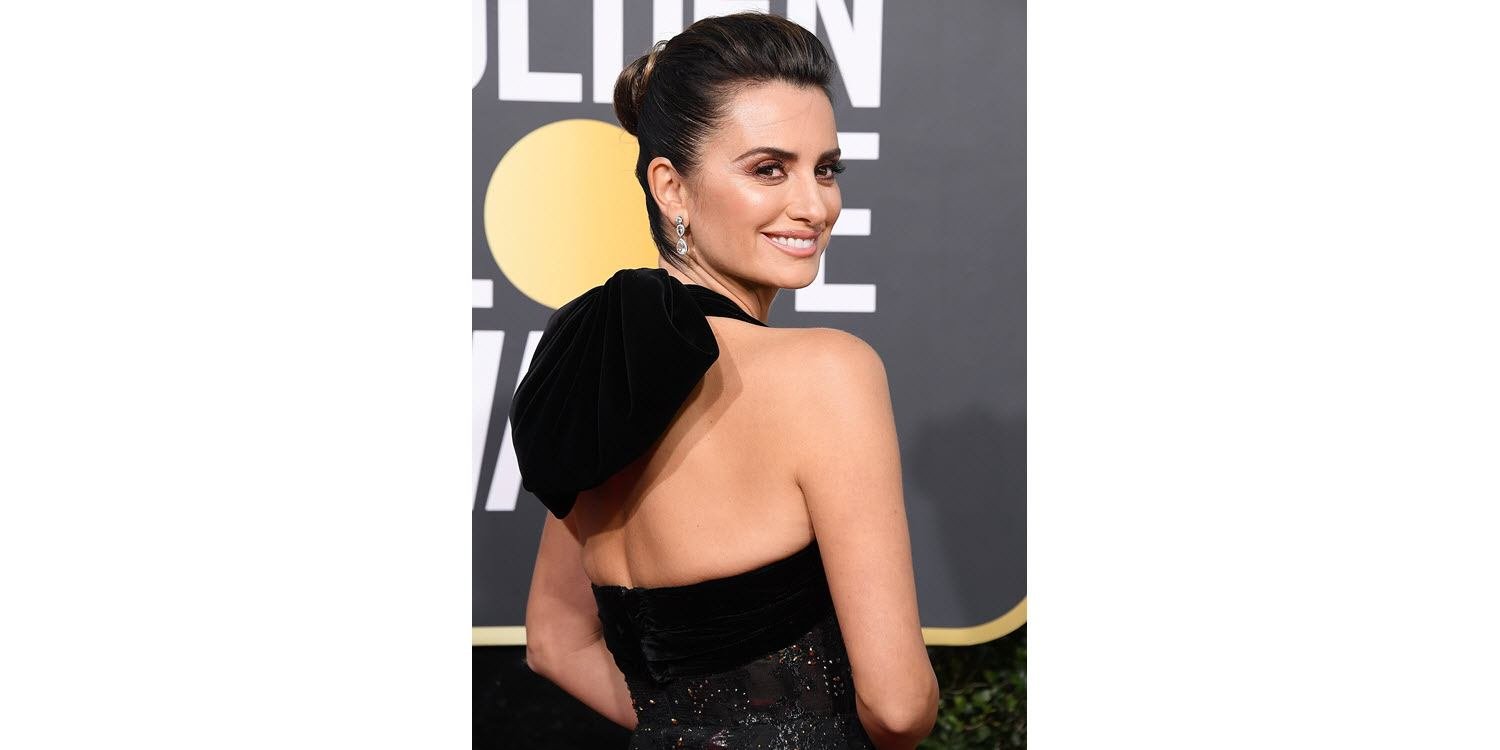 Nominated for Outstanding Performance By An Ensemble In A Drama Series – The Handmaids Tale
BTS Image Credit: Mara Roszak
Mara's Inspiration for Maddie Brewer's Look: "I wanted to create an effortless, gorgeous. full blow out with a gentle wave for Maddie!"
Get Maddie Brewer's Golden Globes Hairstyle Look:
Start the look by shampooing with shampoo and conditioner.

Prep damp hair with blowdry lotion and brush through with a brush. Starting at the top, blow dry hair with a medium size boar bristle round brush, then wrap each section in a Velcro roller. Continue this process until all the hair is secured in Velcro rollers. Let the hair cool for five minutes.

Spray the hair with hairspray, then remove the rollers. Brush through the hair gently, maintaining as much volume as possible before curling. Wave hair with a 1 ¼-inch curling iron to create a slight wave in the hair. Alternate the directions of the curls to create a natural look.

For a slightly more lived in texture, break up the waves with texturizing spray and rough dry it into the hair.

Finish with hairspray to add subtle shine and provide perfect touchable hold throughout the night.
Danai Gurira's Updo Hairstyle by Larry Sims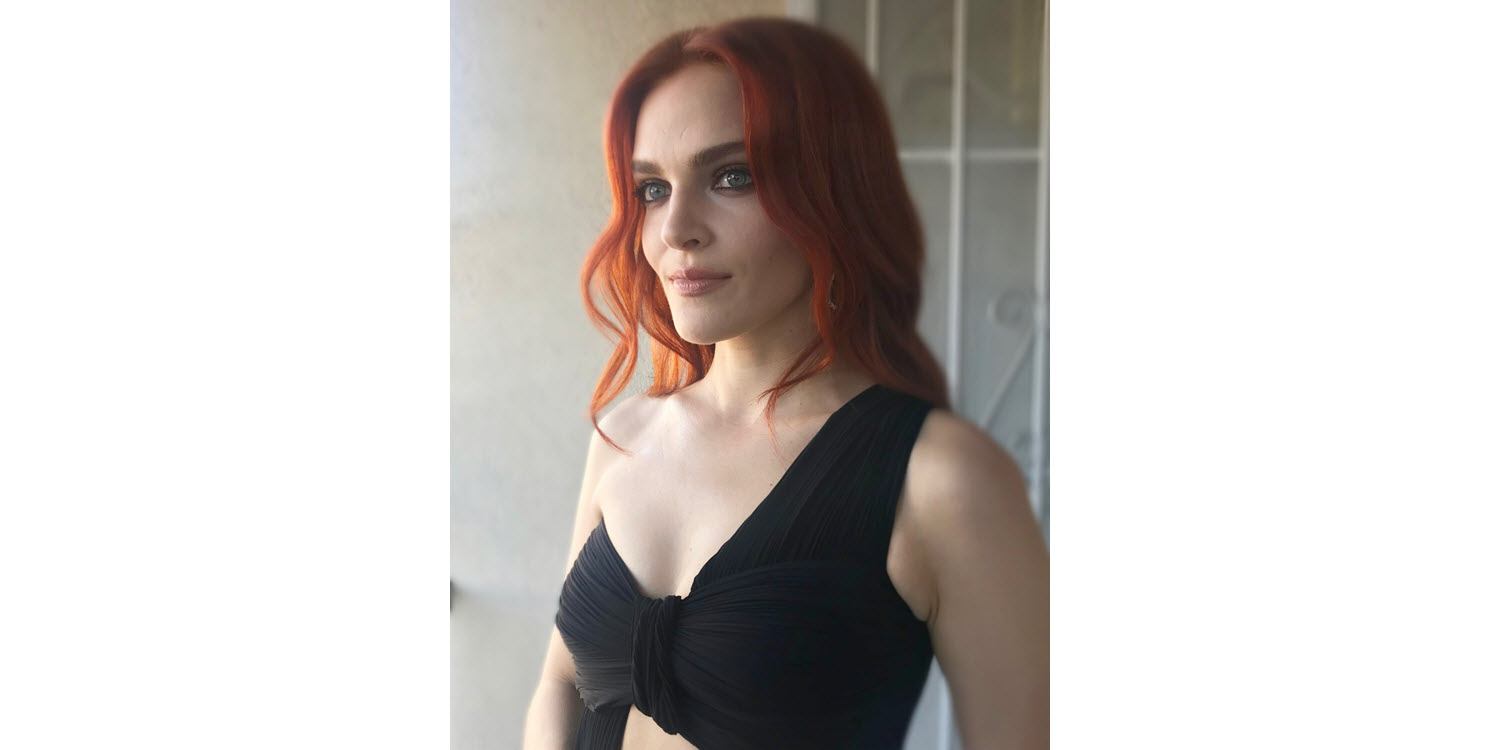 Nominated for Best Drama - Black Panther
Red Carpet Image Credit: Getty, BTS Image Credit: Larry Sims
Get Danai Gurira's Golden Globes Hairstyle Look:
Apply a warm, damp towel to soften the hair.

Work a quarter-size amount of day cream into hair for moisture.

Mist hair with thermal spray, then blow dry with your hands to stretch the cuticle.

Blow dry hair with a brush to maximize the length.

Apply styling texture to slick the sides up. Secure with bobby pins.

Once the sides are sleek, apply texturizing styling spray to the rest of the loose hair to enhance the natural wave and curl pattern.

Brush the top of hair away from the face, maintaining height at the crown.

Twist hair at the back of the head section by section. Securing each section with criss-crossed bobby pins to create a crowned finish.

Apply three drops of serum to the completed crown section.

Spray hair with hairspray to hold the look in place.
Chrissy Metz's '70s Hairstyle by Marc Mena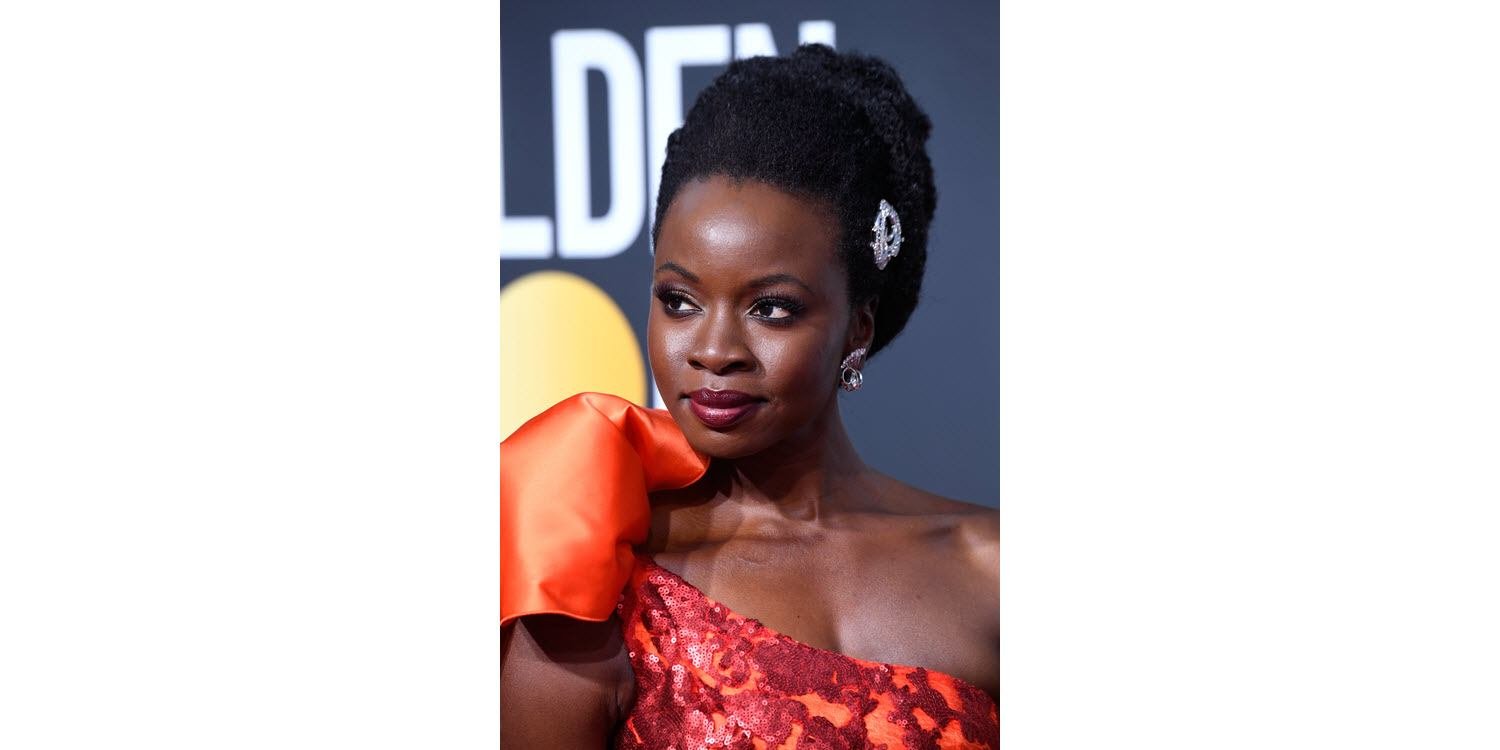 Presenter, From Two Time Nominated Series - This is Us
Red Carpet Image Credit: Getty
Marc's Inspiration for Chrissy Metz's Look: "Chrissy wanted a 70's inspired look, but we wanted to do it with a modern twist. The inspiration came from the big hair that was shown on the SS19 runways, and then we polished the hair for her red carpet moment."
Get Chrissy Metz's Golden Globes Hairstyle Look:
Apply StyleLink Volume Builder Mousse to damp hair from root to ends.

Combine StyleLink Blowout Big Queen Blowout Cream and StyleLink Volume Builder Styling Mousse and apply to the mid-shafts and ends. Blow out the hair with a medium ceramic brush, working in 1-inch sections.

Pin set the entire head.

Spray hair with StyleLink Volume Fixer Hairspray and set for 30 minutes.

Remove the pins and tease the hair at the roots.

To create volume at the crown, over tease the top and spray back from temple to temple, creating a 70's vibe.

Once teased back, use a 1 ¼-inch curling iron to create a soft, modern wave.

Pin a red crystal from the dress to the hair in the back.

Spray the look with StyleLink Style Fixer Finishing Hairspray for flexibility and hold.
Inspired to create your own red carpet-worthy look? Matrix products are standing by to give you star quality!