5 Pixie Cut Hairstyles To Try And 7 Reasons Why You Should Get One
Jackie Summers | August 28, 2019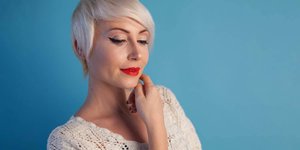 A pixie haircut is the ultimate, classic short haircut. It's been a short hairstyle option since Joan of Arc, and celebrities from Audrey Hepburn to Emma Watson have embraced the chic little haircut with stunning style. We'd all be lying if we didn't admit at one time or another (probably when we were wrestling with a brush and blow dryer on a sweltering summer day) we've toyed with the notion of going for a pixie chop. Is this the year? Here are five cute pixie haircuts to consider, and seven reasons to go for it!
Which Pixie Haircut Is Right for You? Here Are 5 Pixie Cut Ideas to Consider!
Emerald Green Pixie Cut
Upswept bangs and longer top and side sections provide unlimited variety for a pixie haircut. The hair can be styled forward, to one side or all the way back, and each option provides a brand-new look. Cool beige blonde hair color places this pixie haircut squarely on trend. Use a texturizing dry shampoo for body and lift.
7 Reasons to Get a Pixie Haircut
Styling Freedom. Pixie cuts take almost no time at all to style. You can work a no-blow-dry cream into damp hair, tousle and go. You can rake a firm hold gel or paste through your hair for a bold, graphic finish, instantly. And if you do opt for a soft, fluffy pixie hair style, you can achieve it with your blow dryer in just a few minutes. Think of all the time you'll save every day!

Self-Expression. There's nothing cookie-cutter about a short haircut. You'll rarely walk into a room and see 10 other women with pixie cuts. What's more, there are many options for customizing your pixie cut—such as the length of your bangs, embellishing your hair with bold or metallic or pastel hair color, creating an asymmetric shape, etc. A pixie cut allows you to make a strong statement with your hairstyle—or not! It's all up to you.

You Have Extremely Damaged Hair. There are many effective and healing conditioning treatments and masks, but sometimes the damage is too extreme to reverse. A pixie haircut is a fashionable way to start fresh, with healthy hair. And you're in control! Rather than waiting for your hair to break off or fall out, be proactive! Cut off the damaged lengths and craft a flattering shape and silhouette.

You're Growing Out a Relaxer Embracing your natural texture after years of relaxing is a process. Many women find the process easier to navigate if they cut off as much of the relaxed hair as possible. With the "big chop," you remove a great deal of damaged hair, and the new growth is easier to manage during the rest of the transition.

You Color or Lighten Your Hair All the Time. If platinum blonde--or pre-lightening your hair to achieve the perfect pale pink or rose gold—is a way of life for you, you're putting a great deal of stress on your hair. Frequent lightening can cause the integrity of your hair to deteriorate, and it's always worse on the older hair at the ends. A pixie cut solves the problem—the frequent trims required for upkeep will also get rid of those damaged ends.

You Have Supreme Confidence in Your Hairdresser. A great deal of craftsmanship goes into a beautiful pixie cut. Your hairstylist will understand how to balance the pixie cut for your body type and face shape and how to cut it for your hair type. If you color your hair, your stylist will create an artful hair color design that harmonizes with the shape of your cut. He or she will also show you several options for styling your short haircut.

You Understand the Right Pixie Hairstyle for Your Face Shape. Because a pixie haircut frames your face, it's critical to cut the best shape for your features. If your face is round, for example, your hairstylist should add some volume at the top and a few wispy pieces at the fullest point of your face to reduce the roundness. If your face is square, a few fine pieces around your jaw will soften the angles there. Oblong face shapes look best with a flatter crown and long bangs that reduce the length of the face. Oval face shapes look good with any pixie cut design!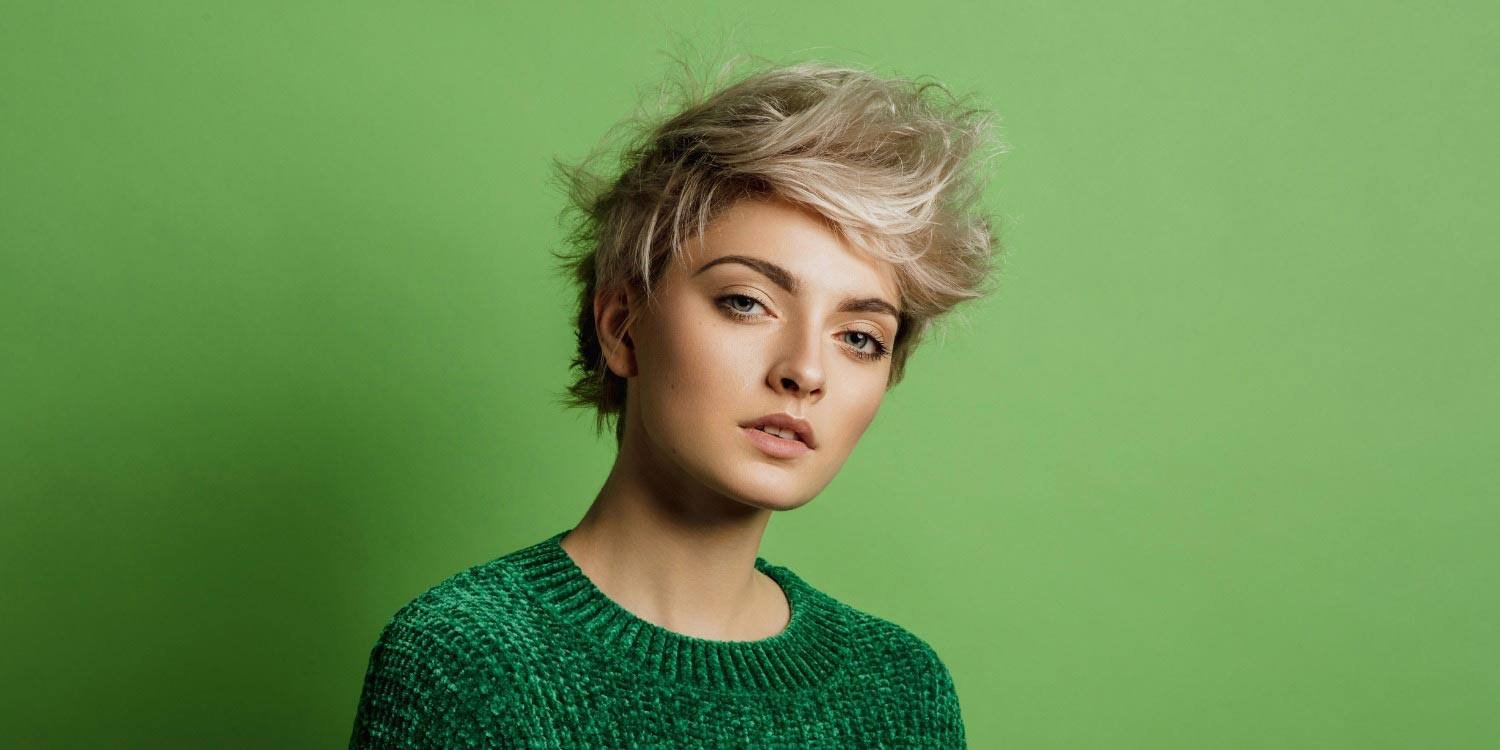 Credit: @caitlintyczka
Short haircuts give you the freedom to experiment with every color of the rainbow because your short hair tends to be healthier than long, damaged locks. Celebrate all things fresh and green with this creative color and loose waves. Commit to regular use of a color care regimen that keeps vivid shades looking like new.
Feathered Pixie Cut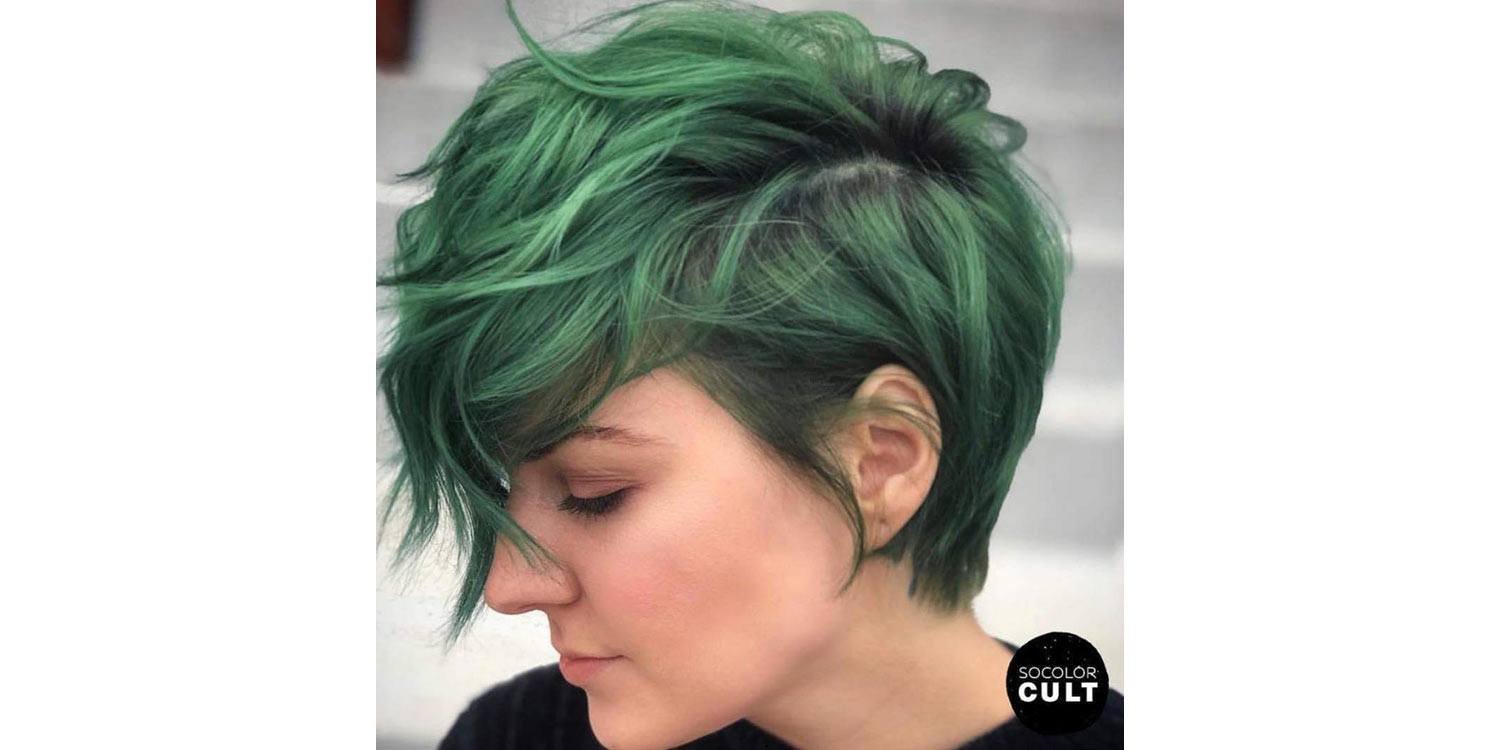 Softly feathered bangs give this pixie cut major styling versatility. Direct the bangs forward for a cute, gamine look. Push them back for an edgier vibe. Use a styling wax or paste to control bangs and to create separation in your hair.
Reverse Ombré Pixie Cut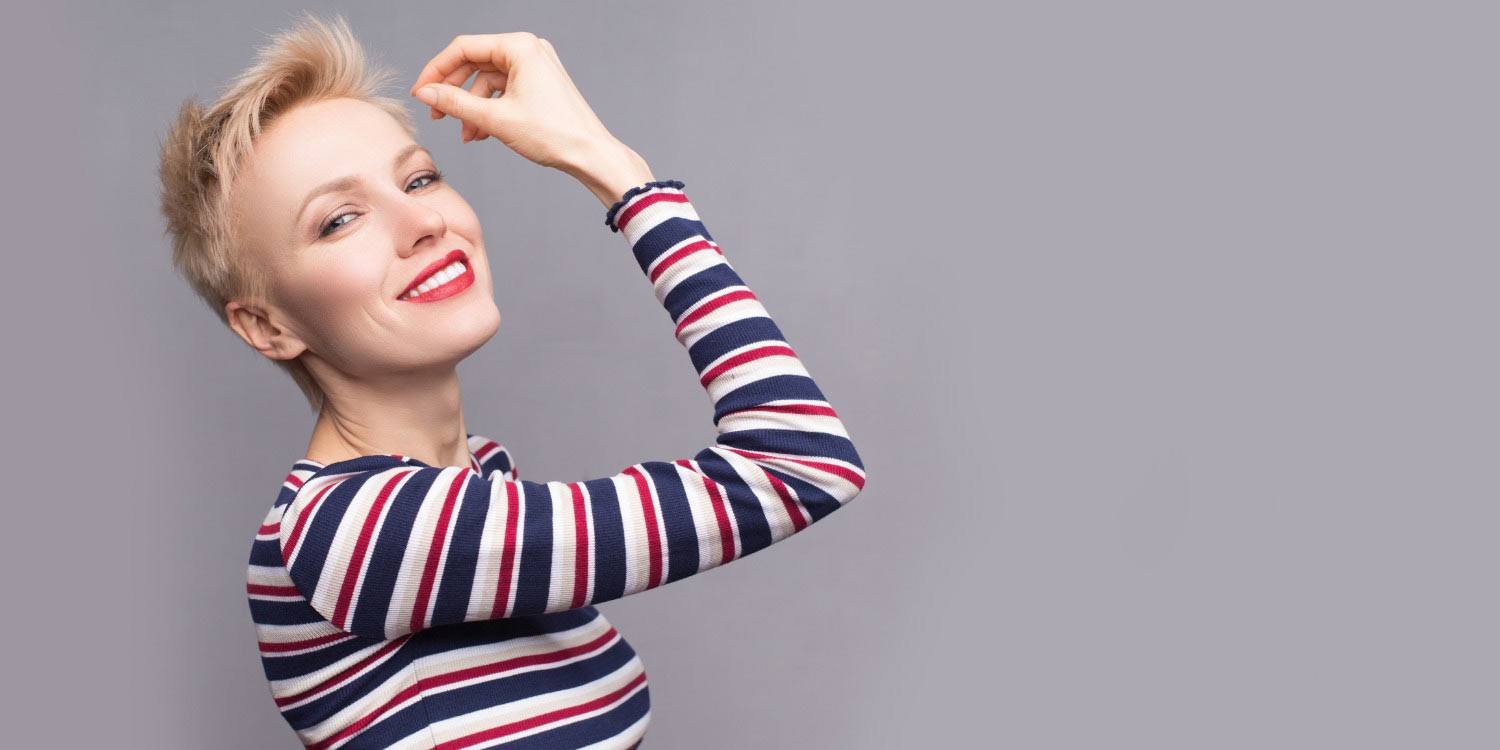 involves color that begins dark at the top and gradually becomes lighter at the bottom. Reverse ombré flips the combination, with lighter hair color on the longer, top sections of the pixie cut and darker color underneath. This type of shade makes touch-ups a breeze—your stylist simply needs to retouch the new growth on top and the job's done!
Pixie Makeover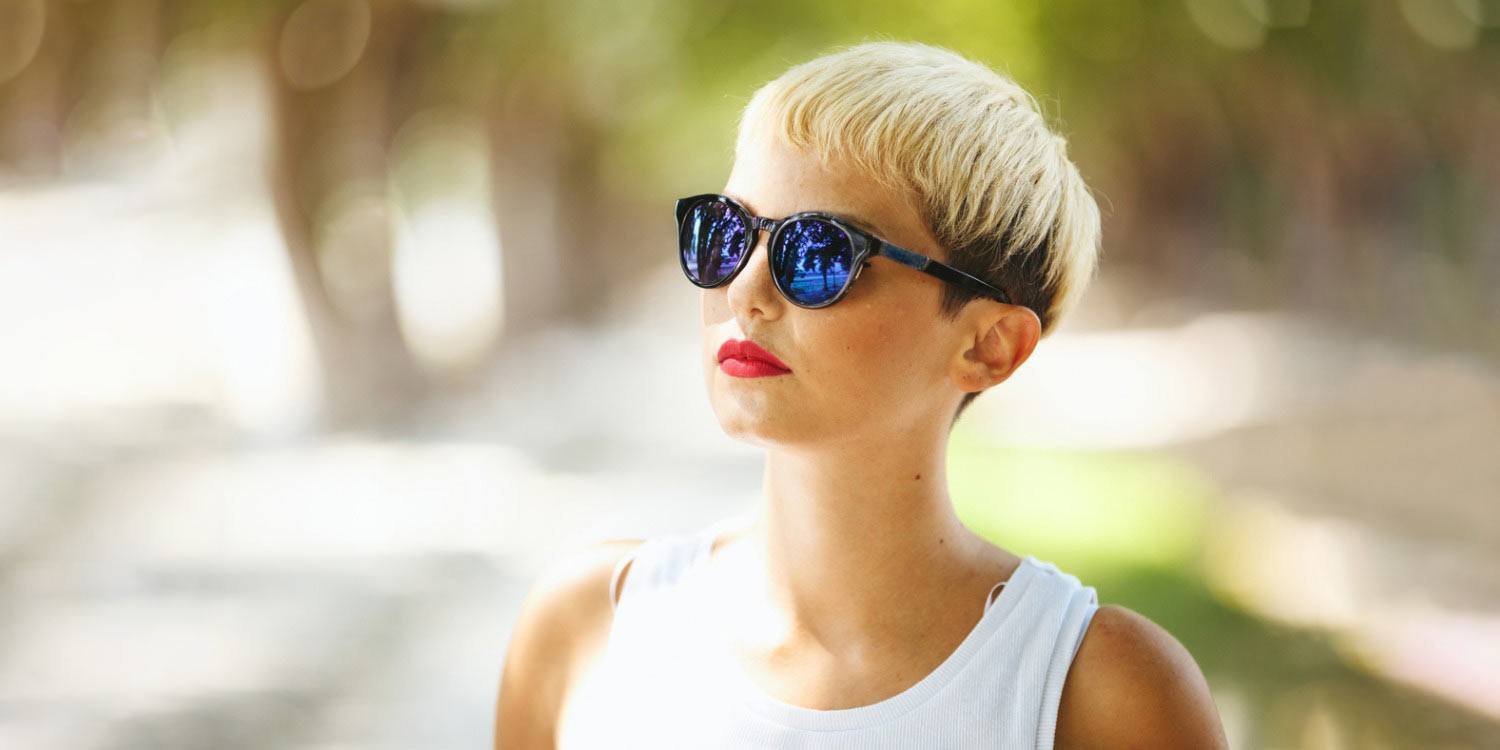 Credit: @andyjamespaints
Already rocking a pixie haircut? It might be time for a new twist on your short hair. If you have a brunette pixie cut, consider exploring the grey hair color realm. An ashy hue with a hint of violet looks modern and chic, especially with a darker root smudge at the base. Regular use of apurple shampoo will keep your hair color cool and bright without a trace of unwanted yellow.
Shattered Pixie Cut