12 Spring Hairstyle and Haircut Trends
Jackie Summers | February 26, 2020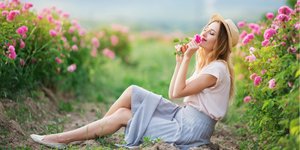 It's getting warmer and you're eyeing updates for your wardrobe and your look—including, of course, your hair style. Your requirements for your spring hair style are straightforward. It must be easy. It must be cool. It must be "you." And it wouldn't hurt if it's Instagram-worthy. Done! From updated bangs to a fresh take on texture or a fierce new haircut, here are 12 spring hair style and haircut ideas from Matrix artists worldwide--inspiration for every manner of spring hair style goodness!
Credit: @pati.rodrigz
Inspired by trends on fashion runways, spring hair styles are reaching into the jewelry box for adornment. Sparkly necklaces used as headbands or draped around updos; sections of braids looped through metal rings and ponytails bundled into bracelets are all upgrading looks with creative embellishment.
Hair product to try: Hair accessories stay secure with the texture produced by dry shampoo. It's the hairstylists' secret for keeping hair and hair accessories in place.
Long Side Bangs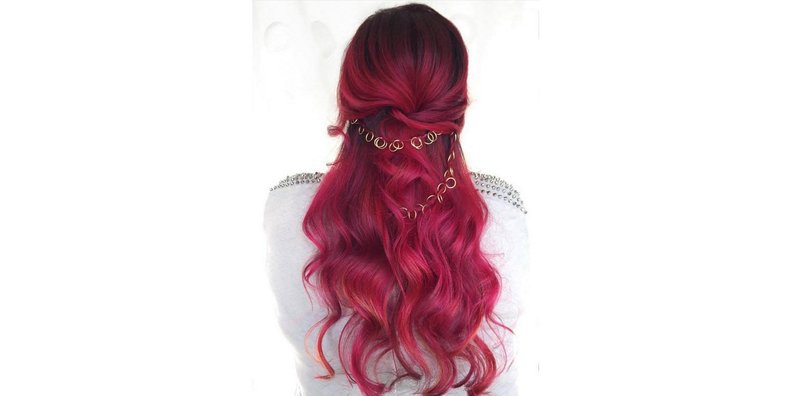 Credit: @aquirolando Color: Matrix SOCOLOR Cult
Put a fresh spin on long hair or a long bob with eye-grazing, side-swept bangs. Wear them smooth with straight hair or add a slight bend if you're wearing your hair in lazy, unstructured waves.
Hair product to try: Protect your hair from thermal damage up to 450 degrees with buffer spray.
Loose Knotted Hair Styles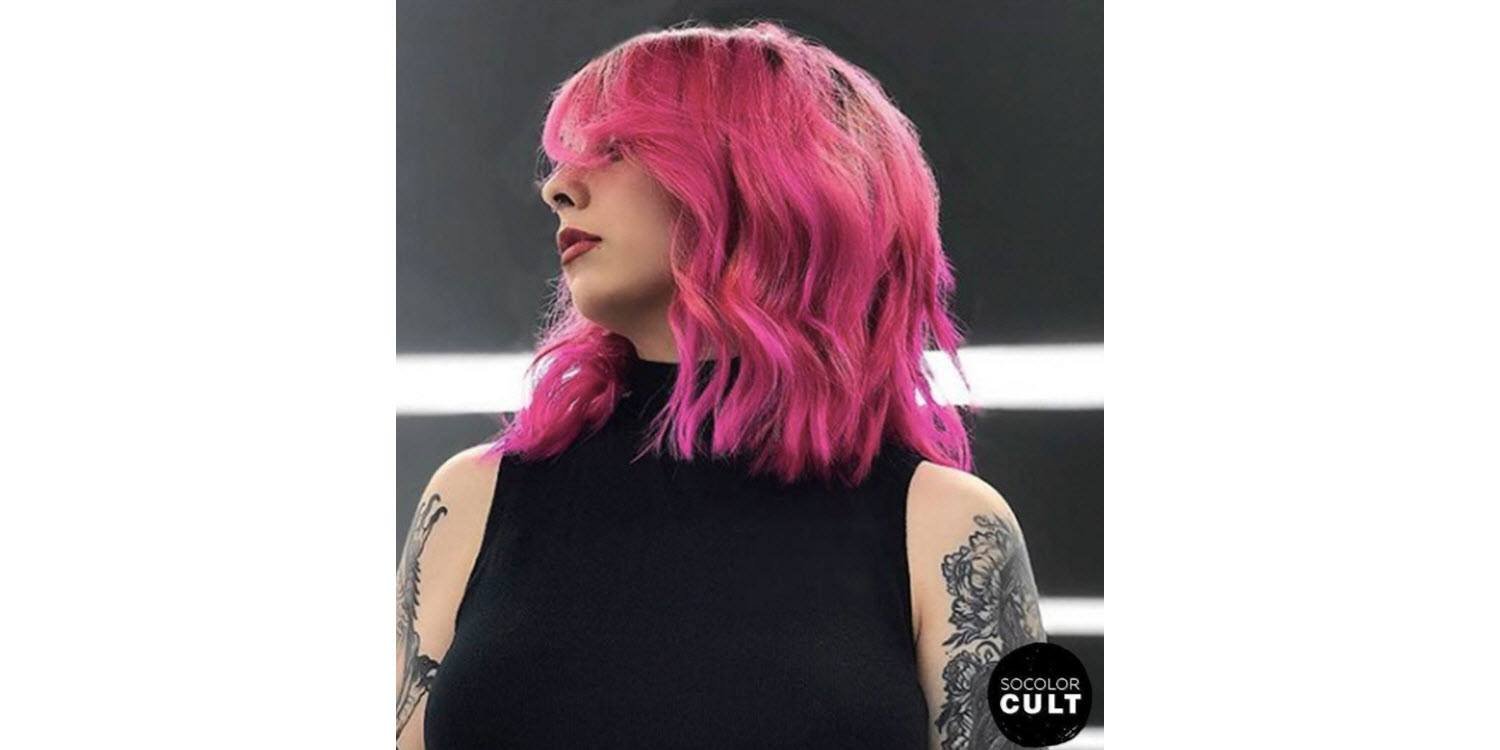 Credit: @saripaints
The half-up and half-down is a perennial favorite—it's a flattering option for nearly everyone and every occasion. This season, the hair style gets a new twist with loose, loopy knots. Start by creating soft waves, then secure each side in the center back with a couple of knotted twists. Secure the knot with bobby pins underneath.
Hair product to try: Give your hair a break from the heat with a twist set. Prep damp hair with BoHo Cream for an easy, undone look.
Skinny Braids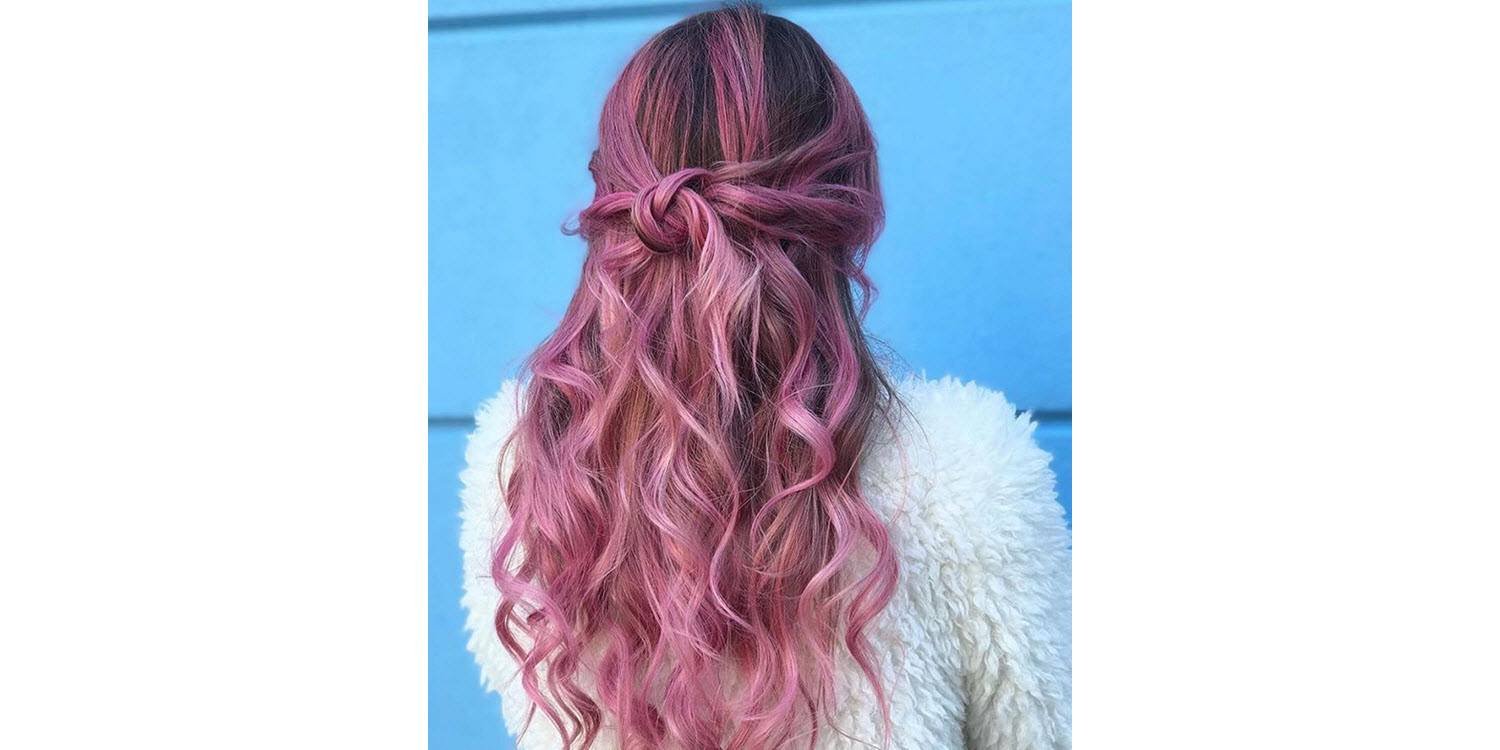 The beauty of slender, "accessory" braids is they can be worked into any hairstyle, anywhere on the head, to punctuate a look. Consider adding a few cornrows on the side, some peek-a-boo braids underneath or using a braid to lash a chignon or bun.
Hair product to try: If your hair is fine or slick hair, it will slip out of braided hair styles, so prep it with a texture spray like Total Results Rock It Texture Sea Salt Spray to give it grip.
Sleek Bob Haircut with a Center Part
Credit: @carocoloriste Color: Matrix SOCOLOR Cult
You can't go wrong with a simple classic like a long, smooth bob. It's the perfect "canvas" for beautiful, hair color, including the high-fashion hue of the season—yellow!
Hair product to try: Get volume, shine and control for your chic bob with finishing spray. It contains rose oil, a light, non-greasy ingredient that adds density and volume to fine hair.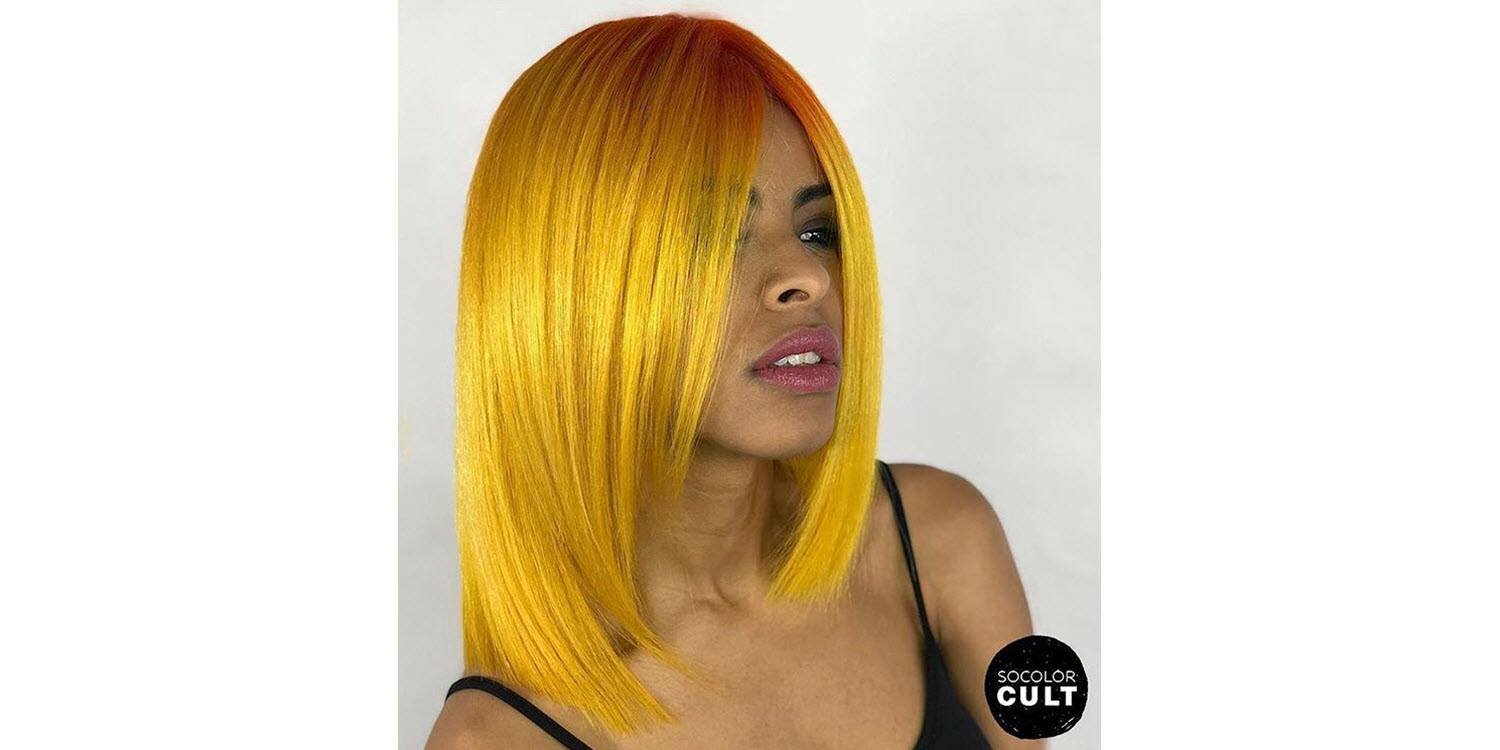 Angled Long Bob Hairstyle
After many seasons of lazy beach waves, consider switching up your long bob with something sleek and architectural. The short-to-long shape gives it a swingy, '60s vibe (think Vidal Sassoon) and the smooth texture shows off trendy hair color (like silver hair color) to perfection.
Hair product to try: Maintain a satiny texture with Total Results Mega Sleek Mega Varnish. It's a lightweight serum that quickly absorbs into hair and eliminates frizz.
'90s Curls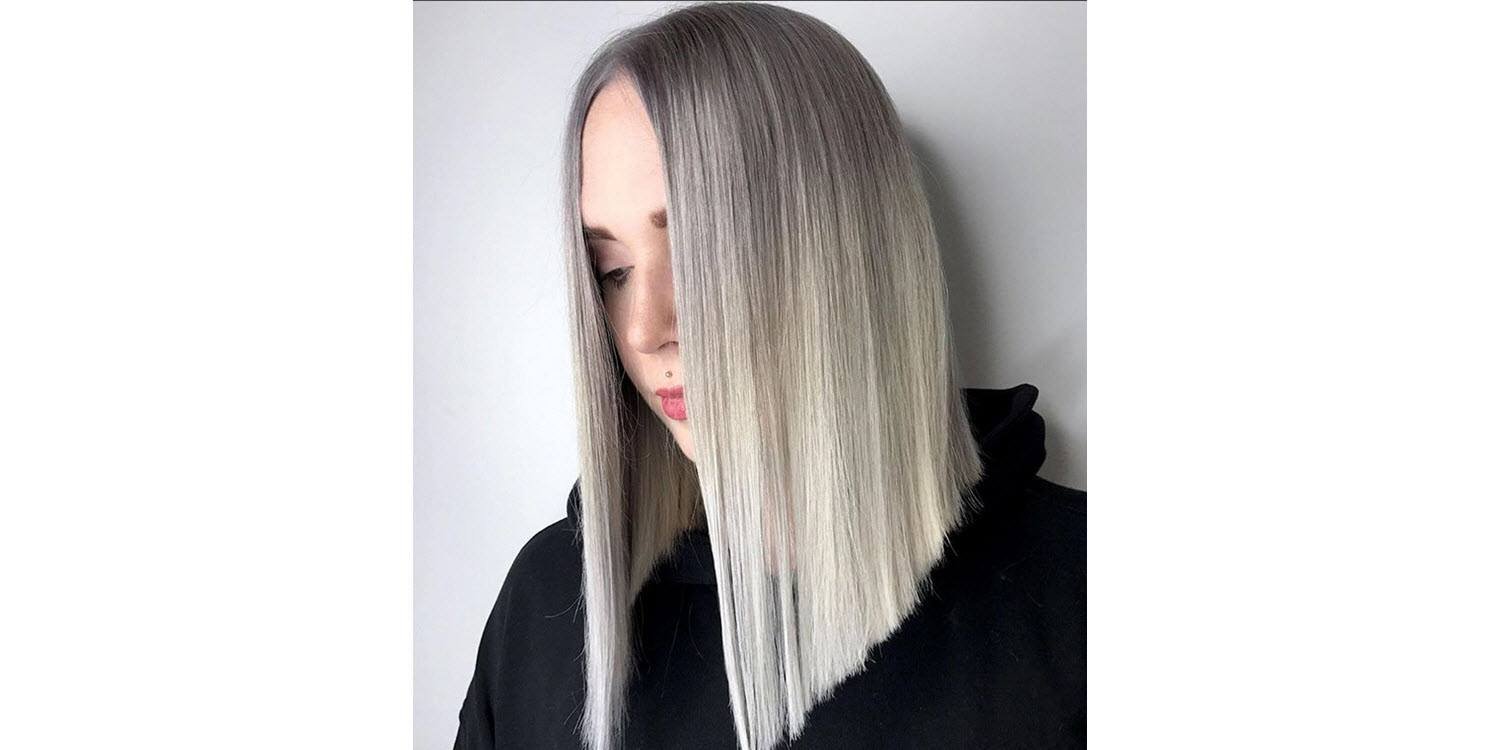 Credit: @carocoloriste Color: Matrix SOCOLOR Cult
Make a statement with your curly hair with long spirals that are consistent from roots to ends. A few long layers and shorter pieces around your face will encourage an elongated, flattering shape.
Hair product to try: Give your curls a big drink while you sleep with an overnight mask. When you wake up, your curly hair will be moisturized, soft and silky.
Short, Choppy Bob Hairstyle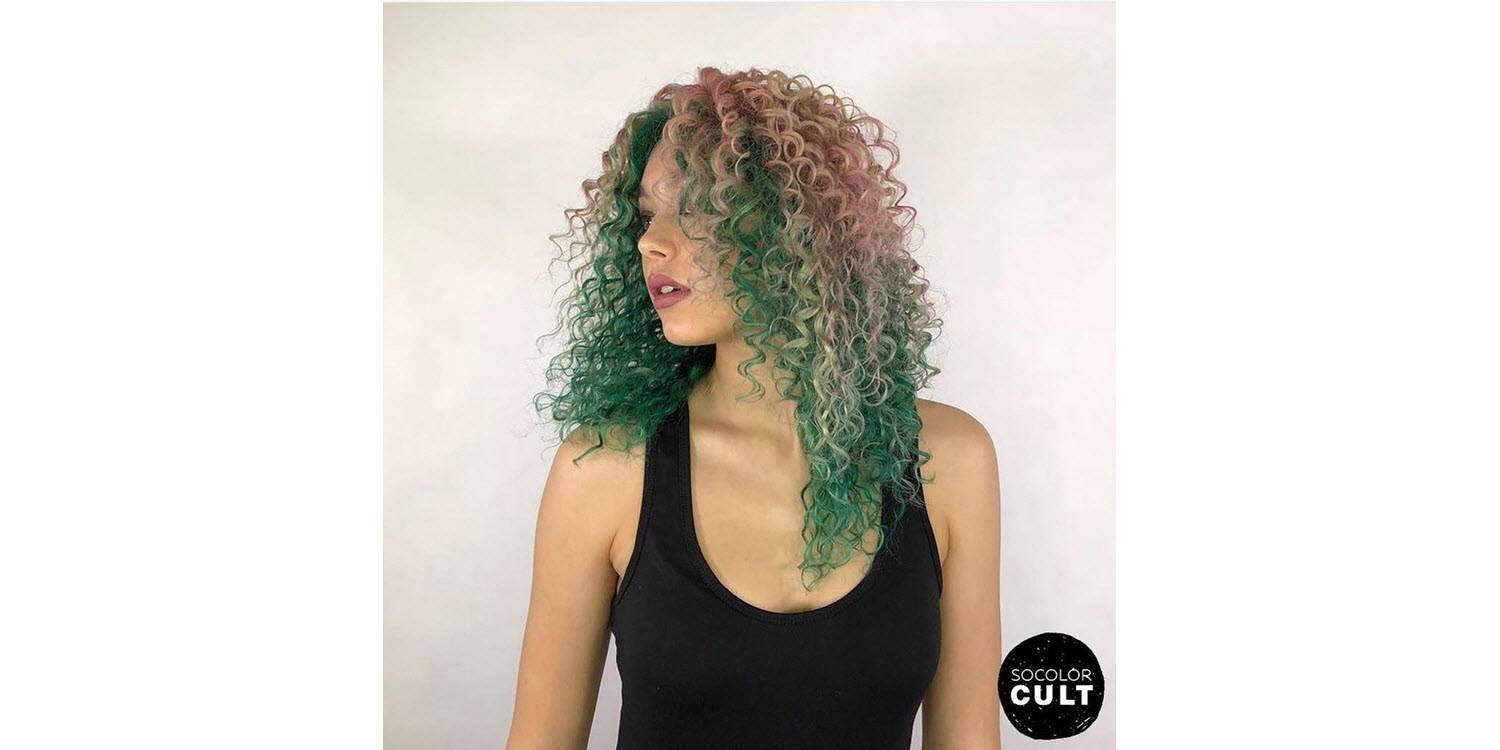 Credit: @sydneyannlopezhair
This lob hairstyle is full and fluffy, thanks to the addition of a few layers throughout the interior and around the face. Loose, "in the middle" waves and smoky violet hair color place the look squarely on-trend.
Hair product to try: Texturizing styling spray encourages wave formation, definition and separation while leaving hair touchable.
Curly Bangs
Credit: @sharnellb.colorist
Who says girls with curly hair can't cut bangs? This season, curly bangs are THE update for curly hair. Be sure your stylist cuts your bangs dry in order to nail the perfect length (the center of your nose.)
Hair product to try: Nourish and tame your twist-and-curl with curl defining styling butter.
Curly Pixie Haircut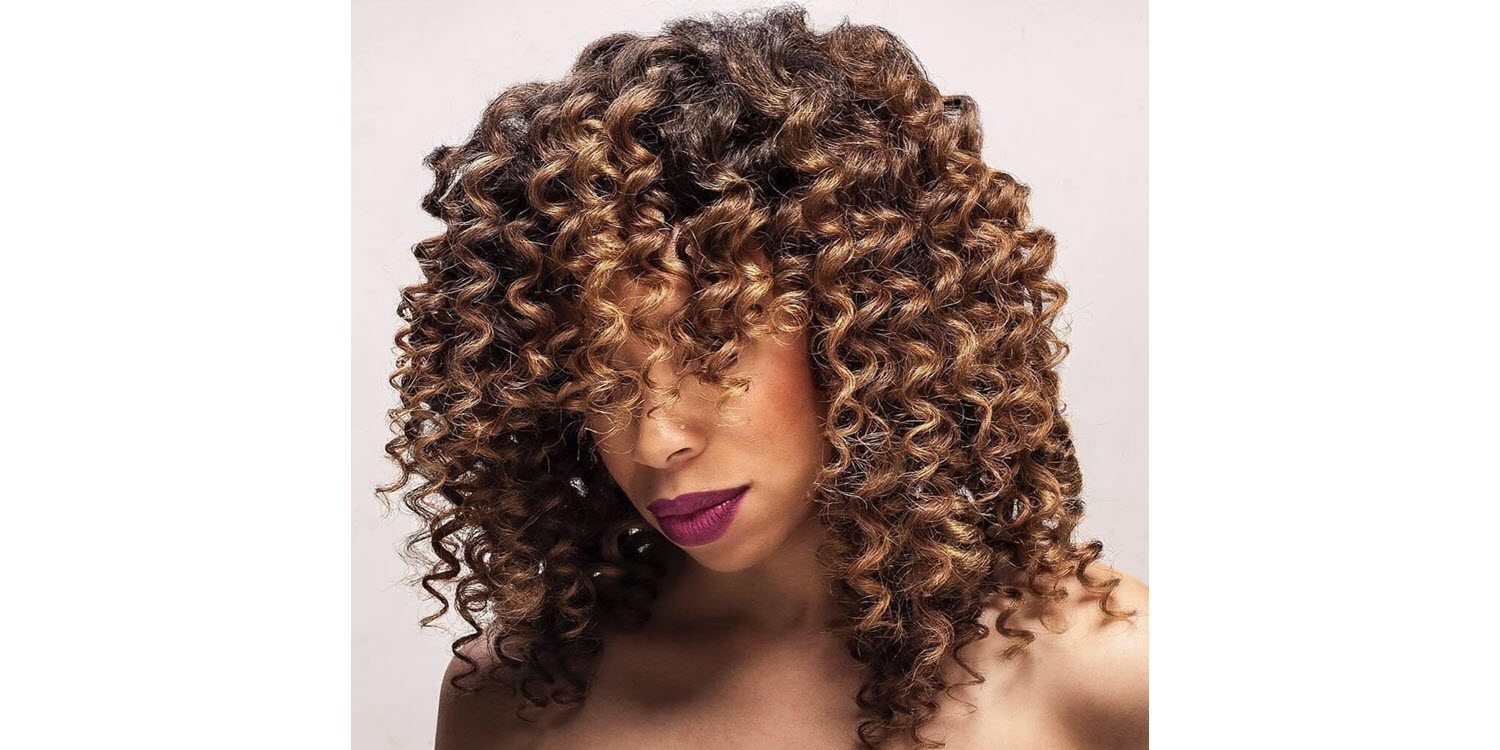 Credit: @sorayahstyles
For a bolder take on the classic pixie haircut, consider a longer version with loopy curls and volume on top. Bonus points for the oyster blonde hair color!
Hair product to try: Strengthen and revitalize your colored curls in just 60 seconds with Total Results Miracle Creator Multi-Tasking Hair Mask.
Mermaid Waves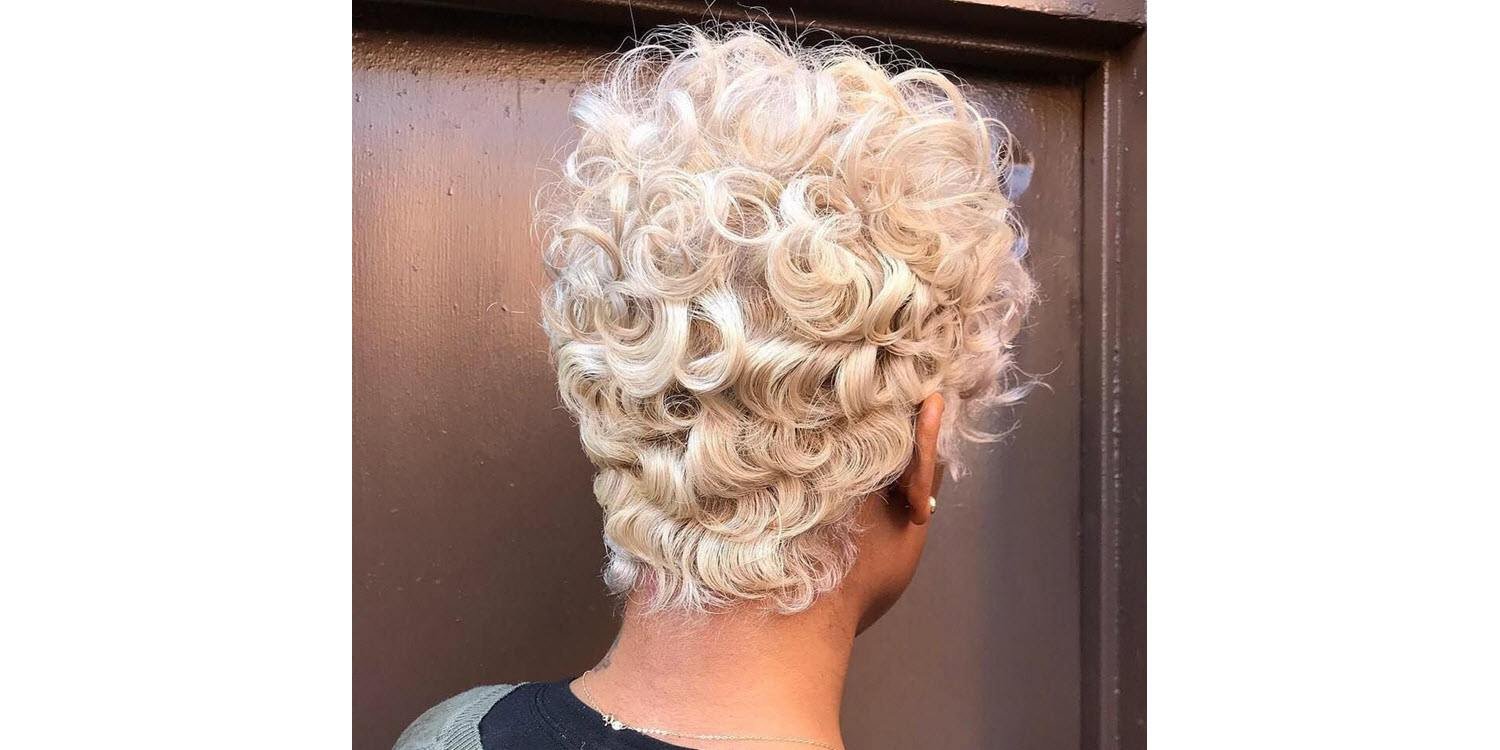 Credit: @mustafaavci
The antithesis of casual beach waved hair, these deep, luscious waves by Matrix Artist Mustafa Avci are glossy and glamorous. You'll turn heads at your spring weddings and other celebrations with this elegant, statement look.
Hair product to try: Style Link Super Fixer Strong Hold Gel provides the perfect foundation for defined waves—strong hold without stiffness and with plenty of shine.
Giant Crown Braid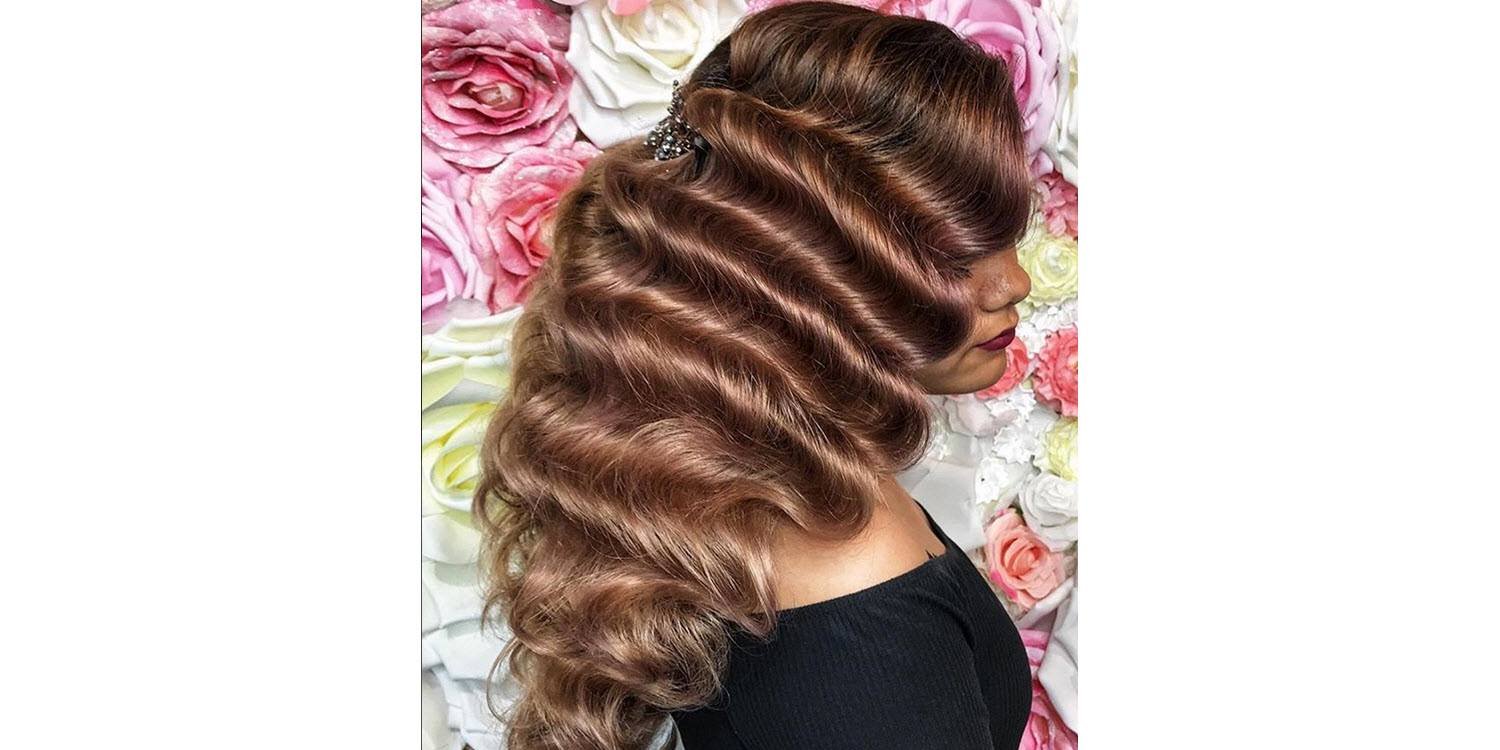 Credit: @constancerobbins
Braids are going to extremes this season—micro or macro. This plump and pretty crown braid embodies the best of big braids. It's soft, loose and enhanced by the latest trend—metallic hair color!
Hair product to try: Modern braids require equal parts softness and structure. Strike the balance with Style Link Texture Builder. It produces soft hold and airy texture.
Hair Jewelry