26 Tips to Help Protect Color-Treated Hair & Keep It Looking Fabulous
Jackie Summers | March 02, 2021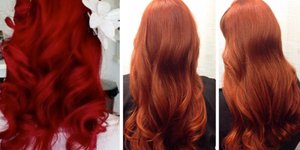 With proper care and a little creativity, you can keep your color-treated hair looking shiny and vibrant. This is good news since 70% of women in the U.S. color their hair! To help protect your hair color and keep your hair looking lovely, the professionals at Matrix offer these 26 tips to help you care for color-treated tresses:
Long-Lasting Hair Color Depends on Well-Conditioned Hair
Hair color can make hair more porous, which causes it to absorb and release moisture more easily. This can cause loss of color molecules every time your hair gets wet. Here are tips on how to keep as much moisture in your hair as possible, by maintaining the best possible condition.
1. Have Your Stylist Use Only Quality, Conditioning Hair Colors
Begin by asking your hair colorist to use a professional hair color with conditioning properties that will continue to condition the hair as the weeks go by. Hair color with natural oils will help retain moisture in your color-treated hair and leave it looking shiny and healthy. Ammonia-free haircolor is another great professional option that treats hair with TLC?
2. Remember: Red Dye is Most Susceptible to Color Loss
– Red hair colors tend to fade faster because they have the largest molecules. The molecule size makes it more difficult for red dyes to penetrate deeply into the hair, thus they dissipate more rapidly. So when going for a red hue, be sure to have your stylist use hair color that maximizes high-definition color results with minimum stress to the hair's cuticle.
3. Shampoo Your Color-Treated Hair Less Frequently
– To prevent water from washing away your vibrant color, the answer is simple: Wash your hair less often. To retain those natural oils that help condition your color-treated hair, shampoo just two or three times per week, and never more than every other day. This will help your color last longer and help maintain health in your colored hair.
4. On the In-Between Days, Use a Color-Safe Dry Shampoo on Color-Treated Hair
– To help keep color-treated hair looking fresh, flip your hair over and spray dry shampoo at the roots to soak up oil.
5. After Coloring, Wait 2 Days Before You Shampoo
– When you color your hair, wait at least 48 hours to shampoo, preferably longer. If you can go three or four days before shampooing, even better. This will give the color plenty of time to set.
6. When You Don't Shampoo, Keep Your Hair Dry in the Shower
– During those off days, wear a shower cap to keep your color-treated hair from getting wet while showering as this can cause some color to fade. Or, pull your hair up into a loose bun or a ponytail to protect it from getting wet.
7. Turn Down the Water Temperature When Shampooing Color-Treated Hair
– When you shampoo, stick to lukewarm or cooler water temperatures. Super-hot water leeches dye out of hair faster and strips the color because it opens the surface of the hair strand, which causes the dye molecules to escape.
8. Skip Shampoo and Go Straight to Conditioner From Time to Time Try Using Conditioner Only on Color-Treated Hair Sometimes
– If you can, consider using moisturizing conditioner only on your color-treated hair. Shampoo can take more color from your hair more than conditioner.
9. Condition Every Time You Shampoo Color-Treated Hair
– When you do shampoo, be sure to condition your color-treated hair every time with a color-protecting conditioner. Conditioned hair will help your color look shinier and more even. Even if you have fine hair, condition the tips, which are the oldest hairs on your head and have the most damage. Start at your ears and work your way down to the ends.
Product Usage Matters on Color-Treated Hair
What you put on your hair will make a difference in the longevity of the color and the long-term health of your hair. Dyed hair requires special attention, so invest in salon-grade products formulated for colored hair. Using color-protecting shampoos and conditioners on color-treated hair can help protect the color and add shine, volume and luster. Here are suggestions:
10. Use the Best Shampoo on Color-Treated Hair
– When you wash color-treated hair, be sure to use a color-protecting shampoo. Using a good shampoo will help your color last longer and help maintain the health of your processed hair.
11. Avoid Sulfates on Color-Treated Hair
– Sulfates can strip color from hair, so look for asulfate-free shampoo. Sulfates contain salt, which strip away moisture, and moisture loss is one of the main causes of color fading.
12. Use Clarifying Shampoos on Color-Treated Hair Only Before Coloring
– Clarifying shampoos can strip hair color because contain a high level of detergent in order to deep cleanse and remove build-up of dirt and hairstyling products, so avoid using them unless it's right before you are going to have your hair colored. If you have gray hair you are covering, look for a clarifying shampoo that removes hairspray resins, silicones and waxes.
13. Use the Best Conditioner on Color-Treated Hair
– If you don't use a conditioner specially formulated for color-treated hair, you won't get the results you want. Because color-treated hair has a different chemistry than its virgin counterparts, you'll need to use a color-protecting conditioner. Conditioners with oils such as Tahitian monoi and those from the Ojon nut can help resist fading and create a protective barrier on color-treated tresses. In addition, there are conditioners that are formulated specifically to prevent premature fading in color-treated hair.
At-Home Treatment Tips for Your Color-Treated Hair
When coloring your hair, again, the first step is to ask your salon professional for a low- or no-ammonia hair color formulated with pre-softening technology. This is particularly important for long-lasting gray coverage. Once your color is in place, there are steps you can take to ensure beautiful color and optimum hair health. In addition to using shampoo and conditioner formulated for colored hair, you can protect your tresses by using at-home treatments. Here are suggestions:
14. Use Deep-Conditioning Treatments to Smooth and Add Luster to Color-Treated Hair
– For extra shine, pamper your color-treated locks once a week with a deep-conditioning treatment. Apply the treatment to damp hair and comb it through from roots to tips. Pull your hair into a bun and pin it into place or wrap it up in a soft towel and leave the treatment in your hair for 30 minutes. When you rinse it out, you'll be left with softer, shinier hair.
15. Apply Leave-In Treatments to Protect Color-Treated Hair
– Using a leave-in conditioning treatment can help detangle your hair and protect it from heat tools, the elements and other damaging forces. Look for leave-in conditioners that are specially formulated to protect color-treated hair. This is particularly important if you frequently use blow dryers, curling or straightening irons or if you spend a lot of time near a heater or in the sun.
16. Apply a Hot Oil Treatment to Add Sheen to Color-Treated Hair
– Hot oil treatments are simple to do at home and help color-treated hair really shine. Apply the treatment oil to clean, towel-dried hair, and cover your hair with a shower cap or plastic wrap. Apply heat by using a hot towel, blow dryer or even by sitting in the sun. After heating the oil, allow the hair to cool to room temperature and then rinse with cool water.
17. Prepare Your Color-Treated Hair for the Next Color Process with Clarifying Shampoo
– A couple of weeks before you get your next hair color treatment, use masks and deep-conditioning treatments so your hair is strong and ready to receive color. Then shampoo with a clarifying shampoo just before your appointment.
18. Prepare Color-Treated Hair for Hot Tool Usage with Heat-Protecting Products
– If you use blow dryers and irons on your hair, make sure that the hair is completely dry before using heat so it won't cook from the inside out. Prepare the hair with a fortifying leave-in conditioner and finish with a protective hairspray.
19. Maintain a Healthy Diet to Keep Your Hair Looking Great
– What you eat has everything to do with the health of your hair, and how it looks. The nutrients from a healthy diet provide the energy that fuels hair growth and luster. Foods that include iron-rich protein feed your scalp and hair by building strong keratin, the protein that strengthens hair, improves texture and stimulates growth. Consume lean meat, fish, low-fat cheeses, egg whites, spinach and soy to keep your color-treated hair looking its best. Between meals, snack on fruits, nuts, vegetables and grains.
20. Supplements Can Help With The Health of Color-Treated Hair
– Vitamins are another key to keeping color-treated hair healthy and shiny. Vitamin C keeps blood vessels in the scalp healthy by supporting hair follicles. Vitamin C also helps you absorb iron from plant proteins. Biotin, an essential B vitamin, strengthens weak hair and improves its texture. Biotin is found in salmon, carrots, egg yolks and sardines. When diet is lacking, taking vitamin supplements can help keep hair – and your body – healthy and strong.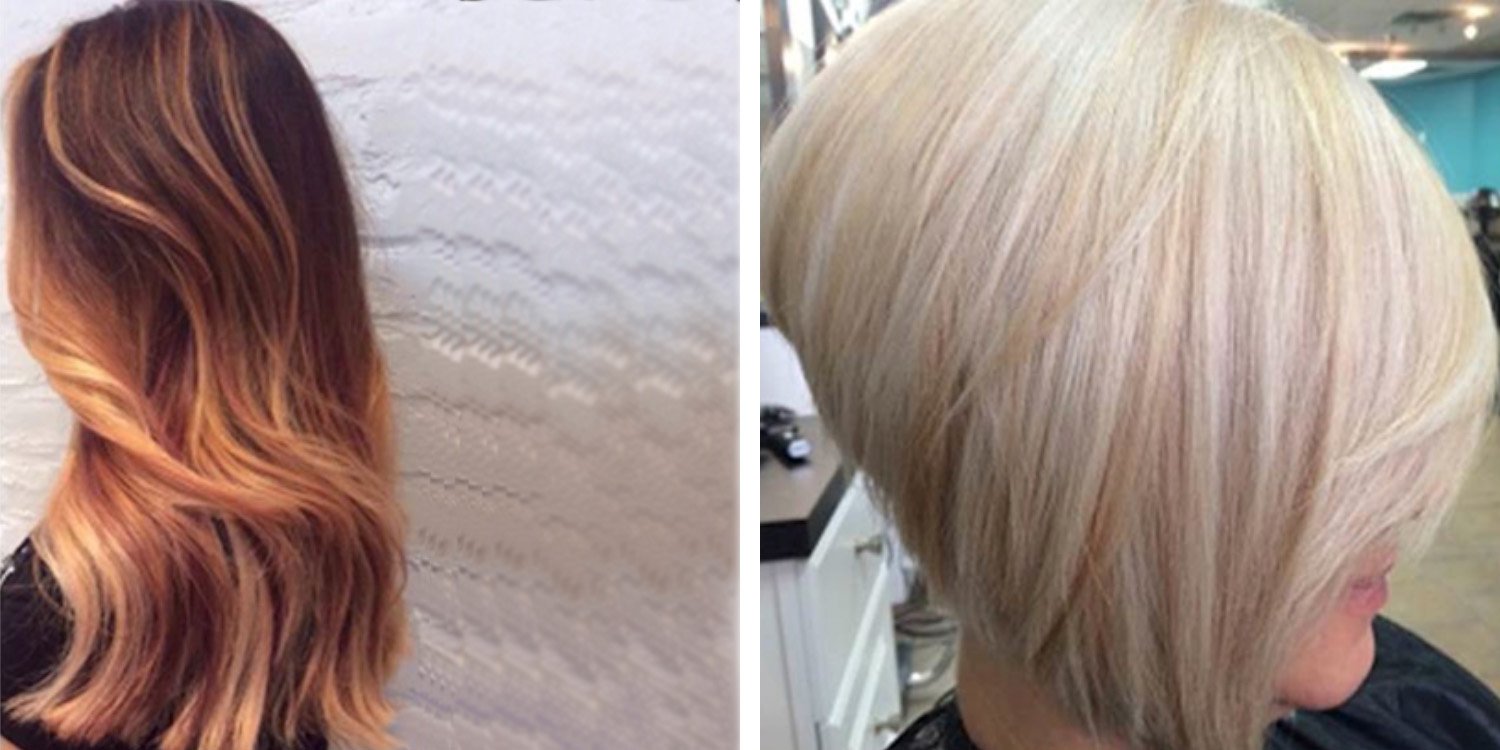 Tips on What NOT To Do With Color-Treated Hair:
21. Use Less Heat On Your Hair Whenever Possible
– Dyed hair is more susceptible to damage, so avoid using blow dryers, curling irons or straightening irons as much as possible. Whenever you can, let your color-treated hair dry naturally. If you are going to use heat, after using your color-protecting shampoo and conditioner, apply a heat-protecting styling product. If you must blow dry your colored hair, keep it on the lowest heat setting. If your blow dryer has a cool blast setting, use that instead.
22. Use Products With UV Protection to Protect Your Hair From the Sun
– Whatever the season, the sun's rays can fade hair color. Try to avoid long exposures to the sun, but when you are outside on a bright day, care for your color-treated hair by using products containing UV protectors. Many styling products, leave-in conditioners and hairsprays have SPF in them. Some UV-protecting products even contain a mix of vitamins to help restore color-treated hair and prevent future damage. If you know you'll be outside in the sun for an extended period of time, wear a hat to provide extra protection. During the summer when the sun's rays are at their most harmful levels, spritz on a moisturizing spray with an SPF factor of 10 to 15 throughout the day to protect your colored locks.
23. Avoid Chlorine on Color-Treated Hair
– If you spend much time in a swimming pool, wet your dyed hair and apply a protective leave-in conditioner before you get wet to help prevent the chlorine from damaging your color, because the chemicals in chlorine can build up and cause haircolor—especially lighter colors--to shift to an unattractive green hue. Or, wear a swim cap to keep your hair dry.
24. Don't Color Your Hair Too Frequently
– Too much of a good thing can become a bad thing, and that includes hair color. Coloring your hair too often can cause damage, so don't color more than once every five to six weeks. When roots begin to show, there are a variety of products on the market that help you get through until the next coloring. At-home touch-up kits, hair mascara and spray-on root concealers can all help get rid of the "zipper" and hide grays between hair-color treatments.
25. Don't Double-Process Color-Treated Hair
– Again, don't overdo the chemicals on your hair. If you color, try to avoid simultaneous perming or relaxing. If you want to do both, stagger the treatments, and be sure to ask your stylist for low-ammonia, botanical formulas that condition the hair while processing.
26. If Your Hair is Damaged, Don't Skip Regular Trims
– If your dyed locks are frizzy, your hair may be damaged. The best way to keep your color-treated hair looking its healthiest is to get regular cuts or trims. You don't have to get a super short cut; just enough to keep frayed ends at bay.