All The Ways To Rock Rose Gold Hair Color This Summer
Jackie Summers | April 18, 2017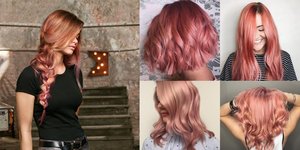 You're in the market for a new hair color. You want something fresh and trendy, but not too in-your-face. We've got you on this one! The answer is rose gold hair color.
It checks all your boxes. It's cool and interesting—definitely not boring. It can be adjusted to work with every skin tone. It can be subtle so maintenance isn't unmanageable. And when you're done, you can be done—it won't haunt your new color.
Rose gold hair color can be any combination of pink, peach, violet, rose, coral, salmon, sand, blush or gold. It can be applied all over, as highlights or slices, or as a balayage or ombré effect. It can be applied with a subtle hand or it can be designed for a vivid effect.
Here are nine ways to rock rose gold hair color this summer.
Even and glossy, with an emphasis on cool, light rose quartz, this shade shines when it's softly waved.
Rose gold hair color tip:
Ask your stylist to design your rose gold shade to flatter your skin tone. If you're cool toned, the color should skew pink; if your complexion is warm, put more emphasis on peach.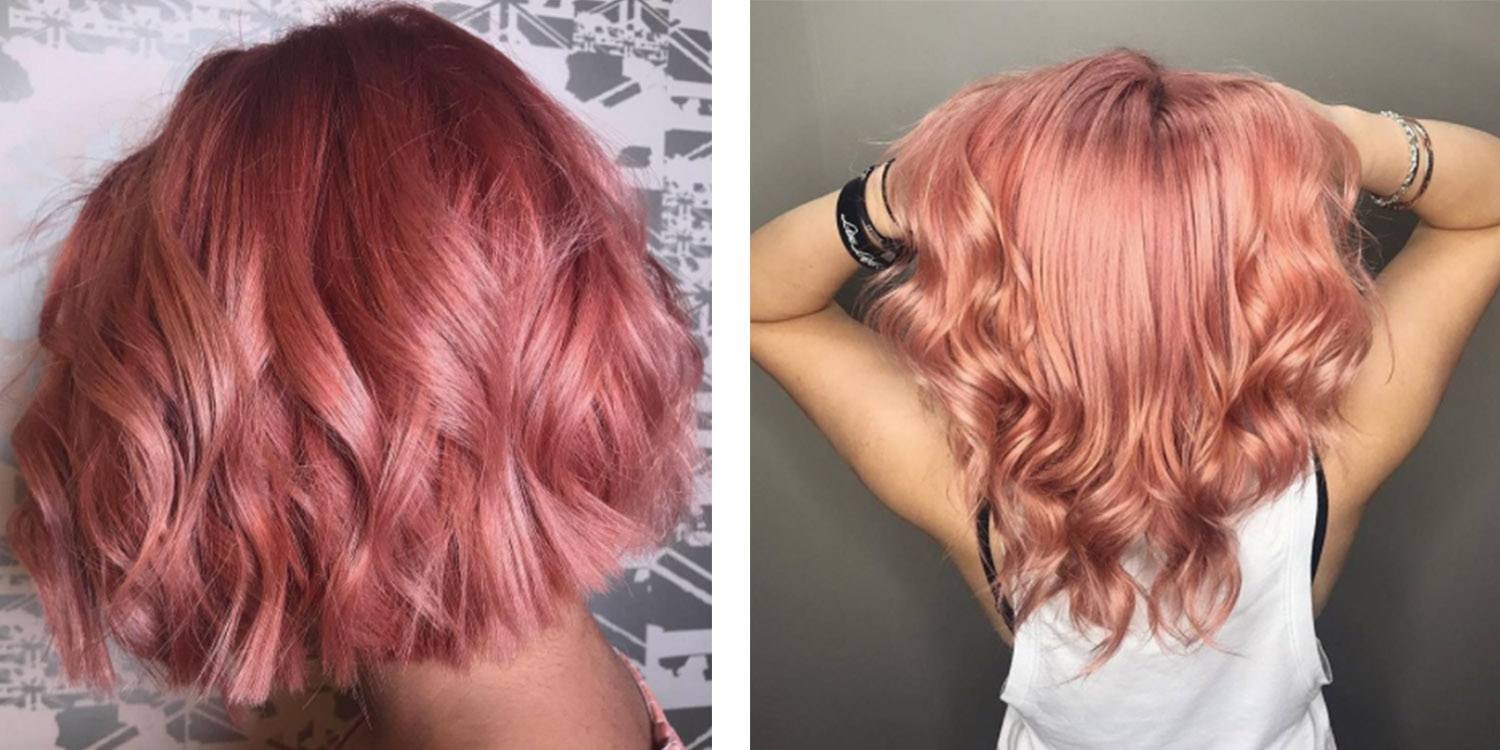 Color melting is a technique in which two or three shades are placed along the hair shaft and diffused together so there's absolutely no line of demarcation. Here, a rose gold effect is achieved in a color melt that combines peony, magenta and icy lilac hues in a warm, golden blonde base.
Rose gold hair color tip:
Heavily colored hair stays healthier when a special bonding product is added into all of the color formulas used. These bonders keep the integrity of the hair intact during every step of the color process. They also come with a special conditioner that clients can use between salon visits at home!
Credit: @milabelovahair, @beautybymccall
A metallic sheen takes rose gold color out of the realm of sweet and into an edgier zone. A pale pearl toner applied over pink hair color creates this brushed stainless steel finish.
Rose gold hair color tip:
To preserve lighter shades of rose gold, try not to shampoo daily. On in-between days, work a dry shampoo through your roots to freshen and absorb oil and dirt.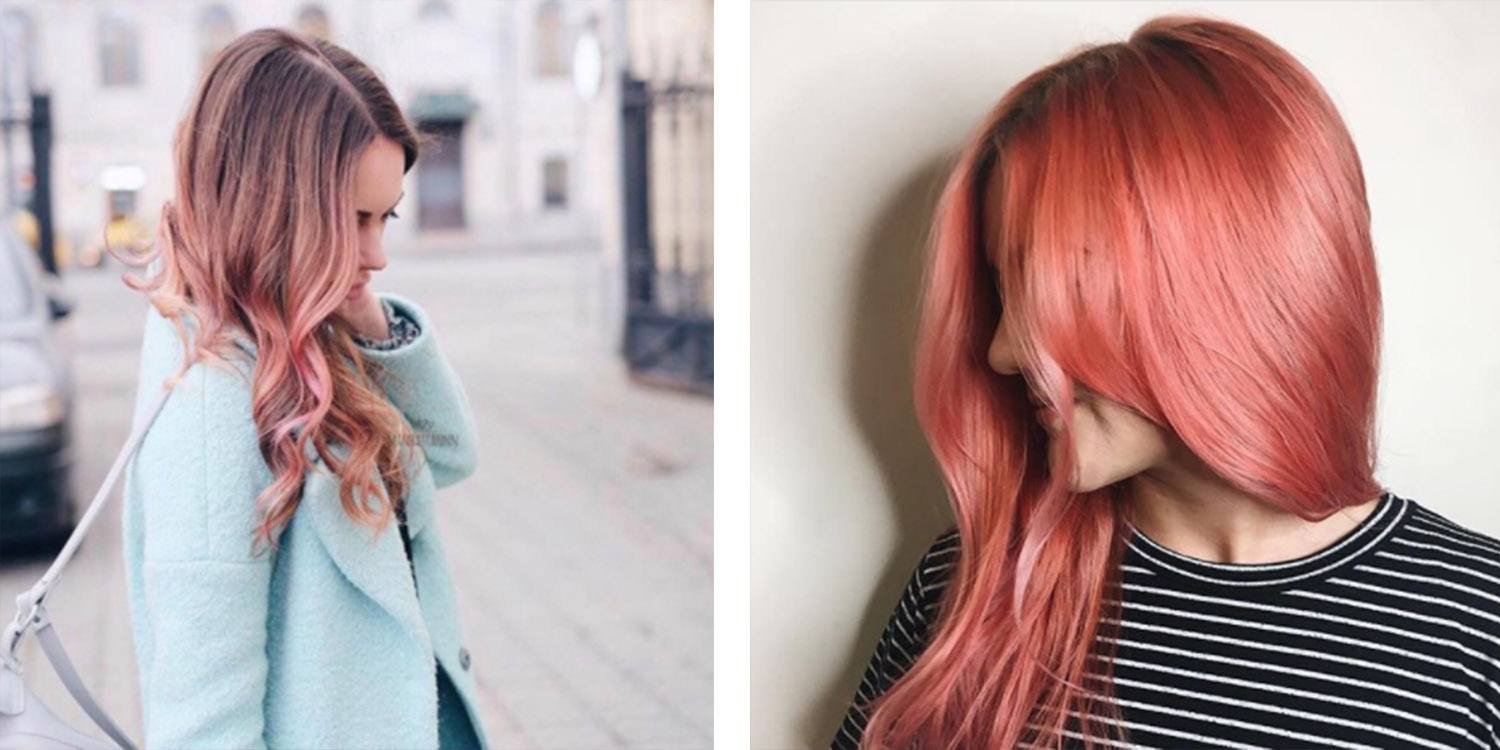 Pale rose violet hues put a cool spin on this version of rose gold hair color. If you have green eyes, get this color right now!
Rose gold hair color tip:
Trendy hues are ideal when styled with trendy, lived-in waves. To get the look, separate hair into vertical sections, mist with heat protection spray, insert a flat iron a few inches below the scalp, wind the hair around the iron and slide the iron down the strand. Remove the iron before reaching the ends so they remain uncurled.
Credit: @beautybymccall, @viktoriyayeremchuk
Rose gold color melting is the perfect choice for a rich, chocolate brown base. Notice how the highlights gradually become lighter towards the ends.
Rose gold hair color tip:
Loose waves are everything this season, but too much heat can cause color to fade. So dial down the temps on your thermal tools before curling and waving your hair!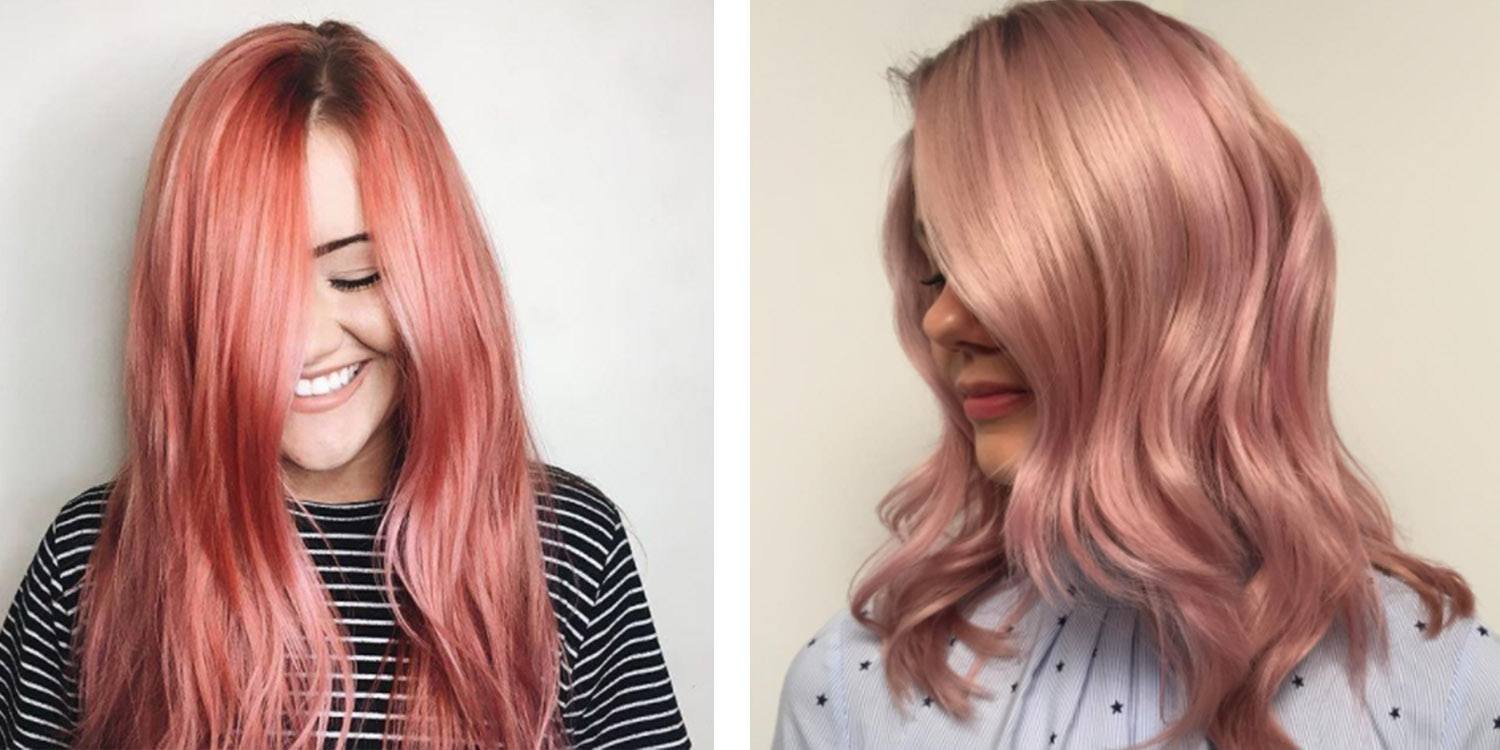 Rose gold balayage highlights? Yes please, especially when placed in a dark blonde base.
Rose gold hair color tip:
Special hair color requires special care.Treat your rose gold color naturally and gently with shampoos and conditioners formulated with natural origin ingredients.
A swirl of pink and dark peach results in this delicious shade of rose gold sorbet.
Rose gold hair color tip:
More vivid shades of rose gold will stay vibrant with regular professional glossing treatments. Think of them like a top coat for your color—they prevent color from fading and keep your hair super shiny!
Take a subtle approach with a few rose gold ombré pieces in the bottom section of your flaxen blonde base color.
Rose gold hair color tip:
Show off your rose gold ombré to its full effect with a shoulder grazing lob haircut. The best lobs are jagged on the ends rather than blunt and contain a few subtle layers to avoid a heavy, solid effect.
This classic rose gold shade features a natural color transition that's deeper at the base and gradually becomes lighter and airier through the ends.
Rose gold hair color tip:
Simple makeup is best with rose gold hair color—that way your makeup and hair aren't fighting for attention. Opt for a "smoky eye light" approach for your eye makeup, using sand and soft cocoa eyeshadows with black mascara. Lips are best in nude or pale pink or peach matte colors.