Five Ways to Wear Bangs this Fall And Winter
Jackie Summers | November 28, 2016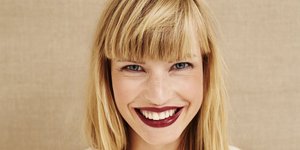 After several long months of messy buns and ponytails, our hair has a tendency to come out of hiding for the winter. Long locks can be flattering, but sometimes a change around the face is all it takes to make an old hairstyle feel new again. Long hair with bangs can add life to tired tresses. Short hair with bangs can soften harsh angles and allow you to be bold with your style choices. Bangs are the quickest way to make an impact on your winter look. We've seen them all over the fall/winter runways, and you may have already been wondering which style is right for you.
Before you make the cut, there are a few things to keep in mind:
First, put your scissors down and leave the trimming to the professionals. If you don't believe me, just look up "cut my own bangs + disaster" to confirm that this is a what-not-to-do. Prevent this common mishap and visit your hairstylist to make a change to your style. They'll help you to make a decision on which style is best suited for you.
Second, consultation is vital to success. Have some questions ready to ask your stylist to help you decide what bangs will suit your face best. Ask your stylist to determine your face shape, consider your hairline, and factor in your hair density and texture. Ask what type of products and tools you'll need to achieve your desired result, and how often you'll have to come back to maintain your fringe length. Will you need to be back every 2-3 weeks, or can you stretch it out a few months? Some looks will require more upkeep than others.
So which style should you choose? Here's a list of five trending bangs types that will give your hairstyle the change you've been looking for:
1. Micro Bangs
This daring look is not for the faint of heart. Micro bangs start at the midpoint of the forehead or higher, and can be blunt, straight across, textured, or rounded up at the corners. It's an adventurous look that works great on oval face shapes, and can be fun and edgy on more angular shapes. Pair this look with a killer set of glasses or a bold lipstick for extra fun.
Try it:
If you love a bold, graphic look

If you're feeling edgy and want to drastically change your hairstyle

If you are in love with your brows and want to show them of
Skip it:
If you can't commit to regular trims

If you have a wide forehead or round face shape

If you don't want to style your bangs every day
How to pull off Micro Bangs:
Cut it wet, finish it dry:
Ask your stylist to cut your bangs wet first, leaving a little extra length to refine while dry. Have them dry texturize your bangs to give your look a personalized touch.
Shampoo and smooth:
Shampoo your bangs often to prevent an oily look. On second-day hair, you can shampoo just your bangs. I do this in the sink with just a dot of shampoo. Or you can apply dry shampoo, massage in, and blow dry at the base to distribute and prevent a powdery finish— I love Style Link Minerals Play Back Dry Shampoo! For the ends, use a small amount of smoothing serum for a sleek look, or add texturizing paste for a separated effect.
Heat style and finish:
Use a ½" flat iron to perfect your shape. Tap the iron lightly at the ends of the hair as you iron down to prevent a pin-straight appearance. Use a finishing spray to hold your locks in place all day.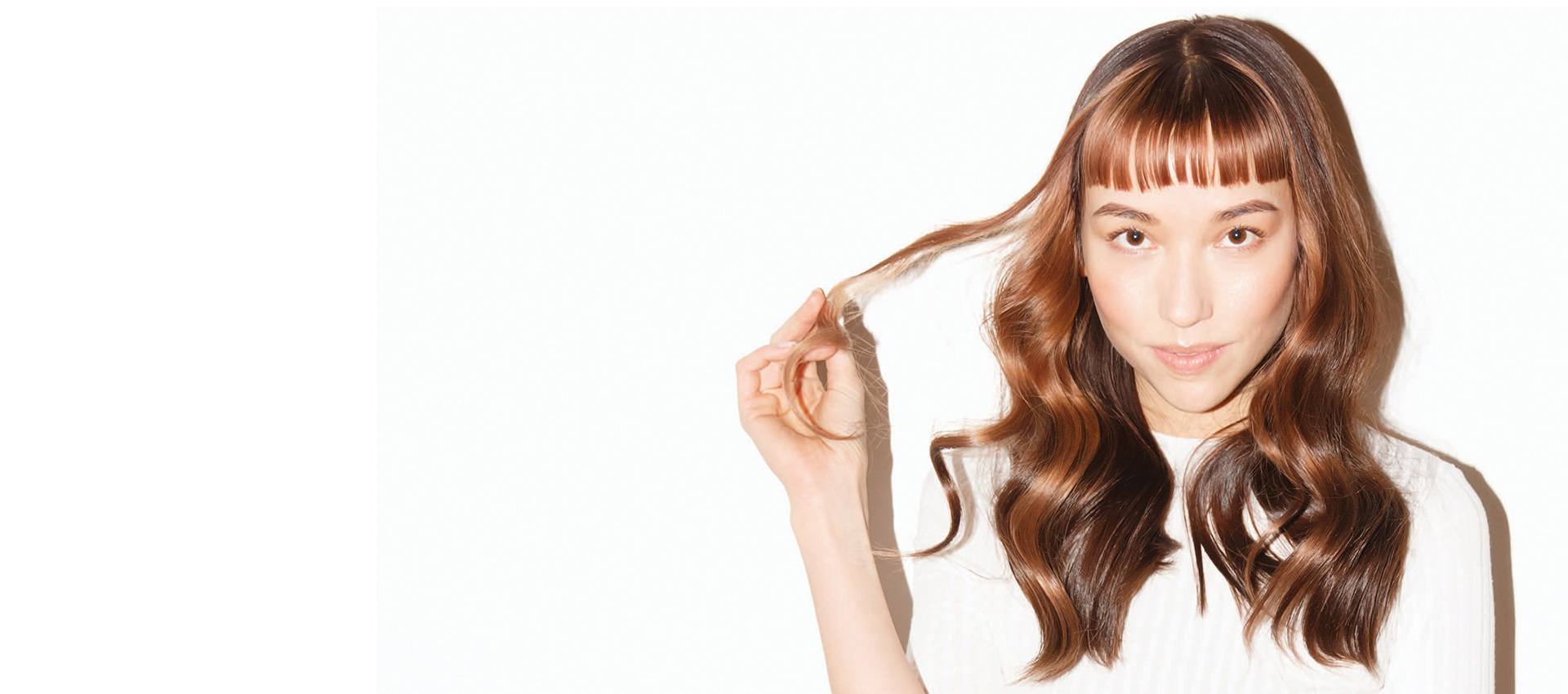 2. Messy Texture Bangs
If you want to turn your texture up to full volume, this look is for you. Any hair type can wear messy texture, but this is a great style if you want to try wearing your curly hair with bangs. It's all in how you style it. Air dry or diffuse bangs for a low maintenance look that can be customized to flatter any face shape. Pair this look with a smoky eyeshadow and nude lip for a look that says "I woke up like this."
Try it:
If you want to accentuate your favorite facial features with little to no effort

If you have naturally curly or wavy hair

If you want that undone beachy loo
Skip it:
If you aren't into voluminous fringe

If you have unusually frizzy hair around the hairline

If your front hairline is sparse
How to pull it off Messy Texture Bangs:
.Cut dry, refine wet:
Arrive at the salon with your hair dry in its natural texture. Ask your stylist to cut your fringe dry before washing, then refine when wet.
Style wet, then air dry:
Comb through your curls while in the shower, and dry gently with a soft towel or a t-shirt, disturbing the curls as little as possible. Work a curl cream into your fingers, then use a soft touch and twist curls into shape to dry. When the hair is completely dry, separate each twisted section with a vertical motion. To prevent frizz, don't run your hands through the curls. Invest in a diffuser if you need to speed up your drying time.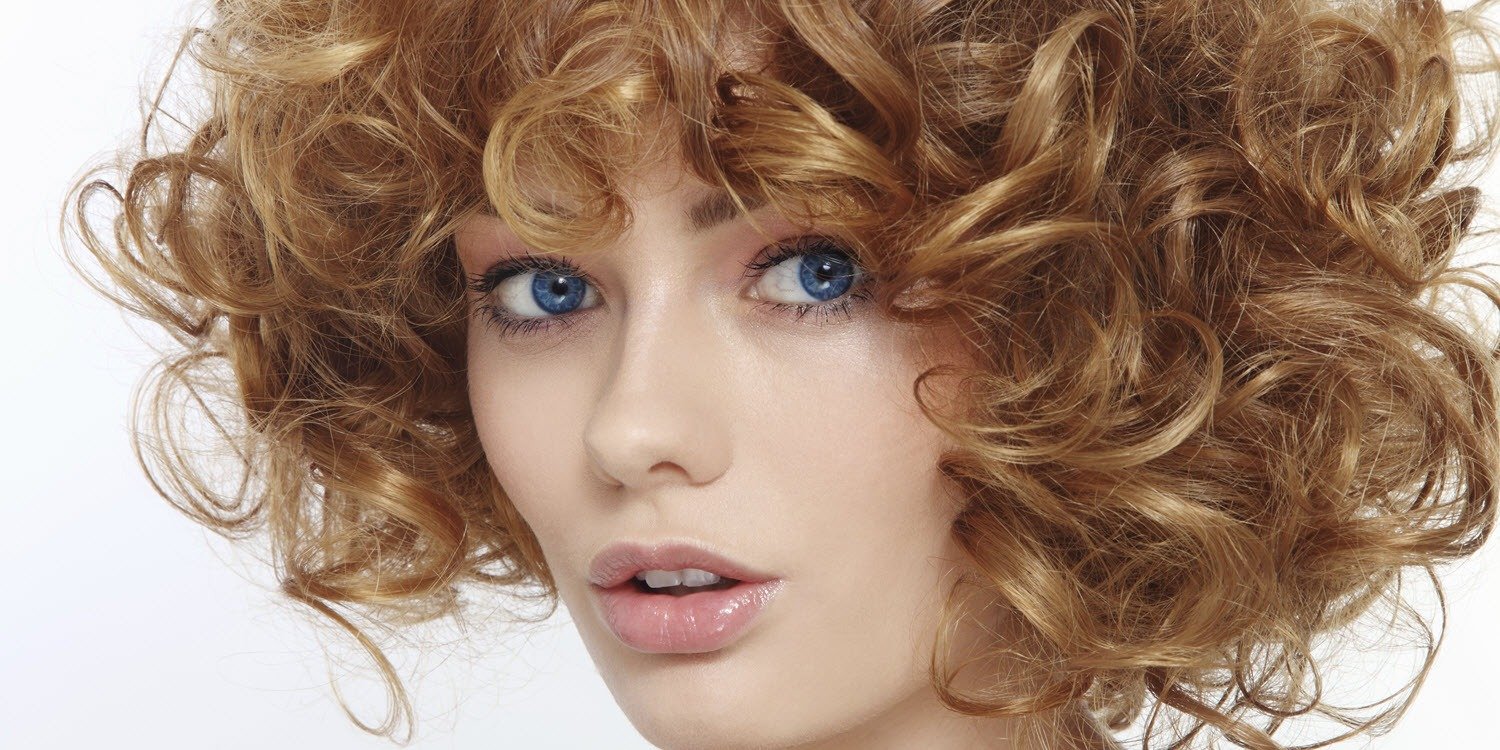 3. Center-Parted Long Bangs
Angular features and wide foreheads benefit from the soft shape of center-parted bangs. They create a visual line from the top of the hairline toward the sides of the face, which elongates and softens angles on a square or inverted triangle face shape. Rectangle faces should keep the shortest point at the corner of the eye and the longest pieces above the jaw to draw attention to the eyes. Pair this look with a rosy blush and lip gloss for a look inspired by 70's sunshine.
Try it:
If you have face framing layers but want a little more volume

If you want to grow your hair back out by summer

If you need to soften angular features or a wide forehea
Skip it:
If you have a heart-shaped face

If you have a short forehead

If your hairline has a heavy growth pattern or cowlick at one side
How to pull it off Center-Parted Long Bangs:
Cut on an angle:
Ask your stylist to create a soft diagonal that starts at the outside corner of the eye or the cheekbone and ends just above or below the jawbone; then dry texturize by point cutting or deep point cutting to remove weight at the ends.
Style and shape:
Use a light shaping cream on damp hair and dry with a round brush. Add a small amount of dry shampoo to clean hair to give volume and prevent hair from getting the "oily bangs" look. Dry shampoo can also be used on second-day hair and restyled. For extra polish, wrap bangs on a large barrel curling iron, leaving the ends out.
4. Deep Side-Parted Bangs
Easily the most versatile fringe style, deep-parted side bangs look great on almost any face shape. Draped bangs can disguise a tall forehead or long face, or draw the attention toward the eyes on a triangle or round face. Customize your look by highlighting your best features and personalize for your hair texture. Pair this look with a headband and pink lip for a classic throwback.
Try it:
If this is your first time trying bangs

If you want to wear long hair with bangs

If you're looking for a fringe that has no long term commitment and can be grown out without a strange grow out period
Skip it:
If you have a hard growth pattern or center cowlick

If your hairline is extra-high, which can make bangs look stringy

If you have a diamond face shape, since a side part can expose a narrow hairline
How to pull it off Deep Side-Parted Bangs:
Accentuate your features:
Ask your stylist to draw attention to your best features and balance out any that you wish to diminish. Start with your hair parted where you'll be wearing it, and keep your shortest pieces above the eyebrow, at the corner of the eye, or at the cheek for a long, tucked bang.
Style and texturize:
Use a volumizing spray on damp hair, focusing on the scalp area. Use a comb or your fingers to lift at the scalp while drying, and finish drying on a paddle or round brush, sweeping in the direction you plan to wear your fringe. Finish with a texture spray for a touchable hold with a little grip.
5. Straight Blunt Bangs
A solid, straight line has a strong visual impact and creates a bold statement. Straight blunt bangs have been a classic look since the 1920's and have continued to be a fashion staple for almost 100 years. A tall forehead benefits from blunt bangs above the brow, and a short forehead is elongated by creating a deep triangle section that starts near the crown of the head. Long hair with blunt bangs is a gorgeous, graphic contrast that looks amazing on sleek hair, but don't be afraid to try this style with short hair too. Pair this look with an extra coat of mascara and a shimmery lip for a graphic finish to a bold style.
Try it:
If you want to draw attention to your eyes

If you love a classic, bold look

If you would like to conceal a tall forehead
Skip it:
If you have a narrow hairline and wide cheekbones

If you don't have time for regular maintenance

If you have a very high hairline
How to pull it off Straight Blunt Bangs:
Dry, style, cut:
Ask your stylist to dry your hair toward your face, flat iron with soft pressure, and then cut your fringe. This gives you a sharp, strong line. Your stylist can texturize the upper third of the fringe section to soften the top layer for ease of styling.
Brush and refine:
Blow dry with a 5-row brush, pushing the hair from side to side and focusing on the scalp area first. Focus the blow dryer straight down the hair strand in the position you plan to wear it to dry your ends. Refine your shape with a ½ or 1-inch flat iron, being careful not to over-straighten or over-curl your fringe. Spray hairspray onto a makeup brush or a boar-bristle styling brush and smooth out any frizz for a polished finish.
Get ready world; we're about to change things up! You've been updated on what's hot this season in the fashion fringe scene, so now it's time to apply your new knowledge and get ready to watch the hair fall. It's a good idea to leave a few options open before you set your heart on one specific style. Be open to suggestions from your hair stylist, but it's a smart to go in with a few preferences. Don't be afraid to ask questions! Your hairstylist has your best interests in mind and will help you come to a decision on what style will work best for you.
When you leave the salon you'll be looking super fly, but what happens the next morning? For best results, give yourself an extra 10 to 15 minutes to get ready while you adjust to your new fringe. Take a little extra time for the first week or so to perfect your new shape. Don't scrimp on styling time until you're adjusted to your new hairstyle.
Since bangs create a frame for the face, they are the most noticeable change you can make for your hairstyle. Often, with side bangs or center-parted bangs, the changes will be subtle and leave people asking, "Did you change your hair?" Sometimes the change is more noticeable, such as with micro-bangs, and will have people saying "Hey, I love your new hair!" Either way, you'll have a little extra pep in your step when people notice your new hairstyle.
So what's next? Now that you're bangs-savvy, it's time to schedule your appointment with your stylist, and prepare yourself for the compliments! Are you ready for a change?
---
Megan LaCore is a Certified Color Master, Hair Designer, Educator and Multimedia Artist. She has been blogging about beauty, sustainability, and handmade art since 2006. Her writing and editorial work has been featured in magazines such as Bust and Obscurae & her art has been featured in community shows in the Silicon Valley. Megan lives in San Jose, CA, where she and her family maintain an urban organic homestead.