How To Curl Your Hair With A Straightener The Right Way
Jackie Summers | August 21, 2018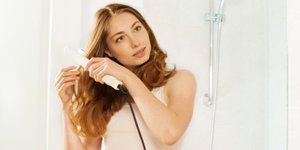 You always grab your hair straightener when you want to rock smooth, sleek strands. But did you know that's just the beginning of what you can do with this versatile hair styling tool? Hairstyle trends today are about all sorts of wave and curl shapes—from beach waves to plump, voluminous curls. And you can achieve all these shapes with your flat iron! Here's why now is the time to learn how to curl your hair with a straightener, along with tips on how to nail your favorite looks!
Why You Should Curl Your Hair with a Straightener
Straightener curls are fast. "We use a flat iron to curl hair on photo sets all the time," says Matrix Artistic Director Dilek Onur-Taylor. "You can usually do an entire head with 10 sections or less."
Straightener curls are modern. Modern hairstyles are easy and relaxed. Flat irons produce a more compressed, elongated shape than a traditional curling iron. The latter is better for forming tight, round curls.
Straightener curls are versatile. You can achieve so many shapes with a hair straightener. According to Matrix Artistic Director and owner of The Loft Salon in Boston, Michael Albor, it's all about the shape of the sections. Vertical sections will produce a languid, beach-wave hair shape, while horizontal sections lead to a plumper, bulkier curl shape that's more like a classic roller set.
Straightener curls are long-lasting. "I equate a flat iron to a waffle maker or a panini press," says Matrix Artistic Director Michelle O'Connor. "With those tools, you have heat on both sides. With a curling iron, you're not 'cooking' both sides with heat so you may not be heating the hair thoroughly. With a flat iron, you're heating up both sides of the hair, and that means the curls or waves are well-set and last forever. The hair will not droop."
7 Tips for Curling Your Hair with a Straightener
Always Start with a Heat Protector. Any time you use a thermal styling tool, it's wise to use a heat protection product to protect your hair from damage. Michael Albor always reaches for a thermal styling spray which also offers light hold and shine. "Be sure to spray the thermal protectant all the way down the hair shaft," advises Michael, "particularly on the ends, which are the most porous areas of the hair and need the most protection.
Keep Moving. One of the most important secrets to mastering your flat iron curls is to make sure you don't stop as you work along the hair section. "Always keep the straightener moving so you don't burn the hair," says Michael.
Start at Eye Level. Modern beach waves begin a few inches away from the top of the head, so when curling with a hair straightener, insert the iron at eye level. "If you have some natural wave or curl, use the iron to smooth the first three inches of hair before beginning the curl," suggests Michael.
Omit the Ends. If you're looking for an on-trend, lazy wave, leave the ends of each section straight when curling your hair with a straightener. "For a beach feel, the texture should be concentrated on the midshafts only," says Michael.
Consider Curl Direction. If you like more structure to your look, direct each wave or curl away from your face, says Dilek. If you like a more undone, natural curl pattern, alternate directions—one inward, one outward, etc.
Smooth, Then Wave. If your hair is extremely curly, use your straightener first to smooth your hair, then go back and create your desired wave. "You can't take hair that's curly and go right into it, you have to straighten it first," says Michelle, "especially if you want to have that modern look where the shape is disheveled and loose.
Prep Your Upstyles. Curling your hair with a straightener is the first step if you're going to create an upstyle—whether it's a messy bun or a loosely gathered chignon. The flat iron will produce the easy, lived-in shape that makes the perfect foundation for a special occasion hairstyle.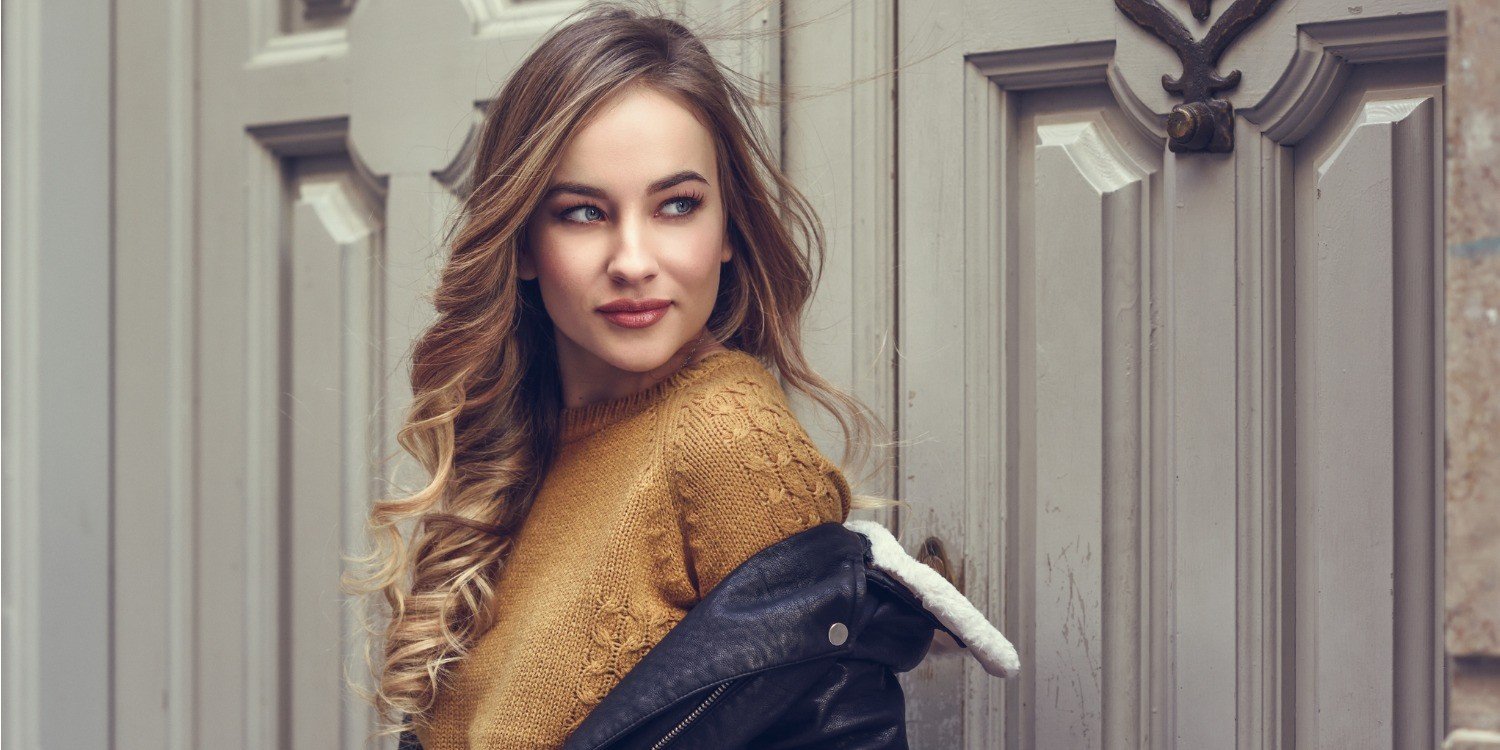 A Quick How-To for Curling Your Hair with a Straightener
Apply heat protector spray to dry hair and comb it through to distribute the product.
Divide your hair into vertical sections. If your hair is thick, divide it in half from ear to ear first and clip away the top.
Place the flat iron into the first section at eye level.
Clamp the hair and rotate the iron back slightly.
Slide the iron along the strand and continue to rotate the iron for a total of one-half of a turn. Keep lots of tension on the hair. Think of scissoring a ribbon to curl it if you're wrapping a gift.
Release the flat iron before you reach the end. Twirl the curl gently with your fingers to "set" the wave, and gently drop the hair.
Work around the head, alternating the direction of each curl. If you've clipped away the top, finish the bottom, unclip the top and repeat.
Once all the hair is curled, let it cool completely.
Gently shake the hair to blend the curls and mist with a texturizing sea salt spray for volume and to define the curl shape