8 Summer Hair Tips For Keeping Your Cool & Protecting Your Hair
Jackie Summers | July 02, 2020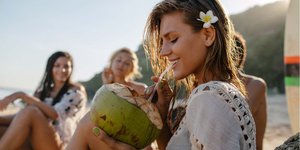 At first, the warmer weather feels like the best thing that's happened since, well, since last summer. But as the hot weeks roll on, and the air feels stickier or more oven-like, you're ready for relief. Since your head, and therefore your hair, has a lot to do with your overall body temperature, it's a good place to start when you need to seek summer relief. Here are eight summer hair tips to help you keep your cool, when everyone around you is losing theirs!
Be the Messy Bun Girl
Messy buns are no longer "last-resort" styles for the mornings when you oversleep. They're now bona fide and chic hairstyles! Even better? A messy bun works better with texture than with super straight hair, so you don't have to wrestle with your natural curl or wave. Even a bit of frizz will give your bun a nice amount of body and "pouf." If your hair is the type that falls limp in hot, humid weather, try beefing it up with a texturizing spray or dry shampoo before putting it into a messy updo.
Dry Your Hair in Another Room
Your steamy bathroom is probably not the best place to add heat with your blow-dryer. So if you like to blow-dry your hair after you shower in the morning, find a cooler spot, like your bedroom or even your closet if it's big enough. Another smart move? Shower and dry your hair at night when temperatures dip. You can wind your hair into a loose bun or wrap it with a satin scarf before bed and it will be ready to go when you wake up!
Ponytails
Air on your neck = instant heat relief which leads us to the beloved ponytail. Like the messy bun, ponytails have evolved from your Soul Cycle default to chic and trendy hairstyle options. This season, it's all about the high/low—a low ponytail at the nape with lots of fluffy volume on top. For a cute finishing touch, tie a bow around it!
Braid Your Hair
Not only will braids corral unruly summer textures and keep heavy hair from causing you to wilt in summer heat, they're poised to be among the most popular hairstyles for summer. This season, braid hairstyles are neater, cleaner and more defined than the loosened, lived-in braids of seasons past. So if you're doing a fishtail braid, Dutch braid, skinny braids or pigtail braids, work in a little hair styling cream or hair gel to keep them under control. With the tighter braid look comes a new trend—accessorizing with metallic or natural accents. For example, Matrix Artistic Director Michelle O'Connor loves inserting small gold cuffs through scalp braids and embellishing cornrow braids with lustrous wooden beads.
Air Dry Your Hair
Any day you can skip heat styling in the summer is a cooler day for you. It's healthier for your hair, too, allowing it to retain maximum moisture and avoid the heat damage that happens when it's exposed to high temperatures from blow dryers and styling irons. To get soft hold and frizz control when you air dry, treat your hair with a no blow-dry cream formula that's right for your hair type. These products support your heatless hairstyles and give you the freedom to skip the blow dryer when the heat outside becomes unbearable.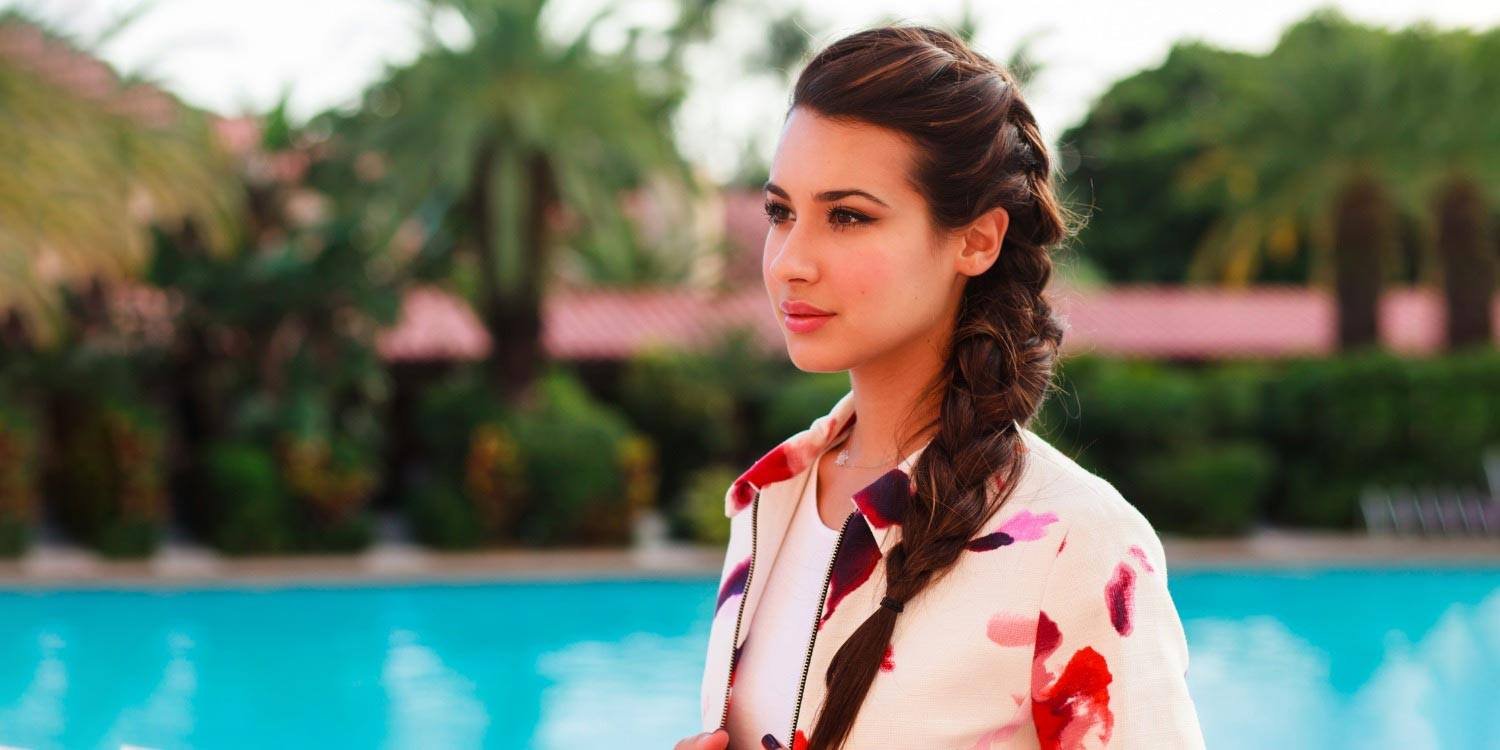 Condition Your Hair While You Sleep
Here's a clever, multi-tasking strategy for keeping your cool during those steamy summer nights. Apply an leave-in treatment to damp hair before you go to bed, wind it into a loose bun or small twists, and hit the sack. Not only will your damp hair keep your body temperature down, you'll benefit from eight plus hours of conditioning action.
Slick it Back
Otter-sleek textures made a splash on fashion runways recently, and once the sultriness of summer sets in this year, Matrix Artistic Director and Elements Salon Owner Robert Santana intends to show clients how to create their own glossy hair looks. "The key to successfully slicking back hair, and keeping it there, is to use a leave-in conditioner or a blowout cream," he explains. "The thicker the hair, the more product you should use. Apply it evenly all over damp hair, then comb all your hair back with a fine-tooth comb. From there you can go on to create a chic little knot or bun. Or consider slicking back the top and leaving the bottom curly or full--this look was very popular on the catwalk this year!"
Hair Care for Chlorine Protection
You'll always stay cool in the pool but be sure your hair doesn't pay the price. Chlorine and saltwater are well-known culprits—guilty of causing extra dry hair and messing with hair color. "I always tell my clients to coat their hair with a leave-in conditioner or even a rich hair mask before going into the water," says Matrix Celebrity Stylist George Papanikolas. "Doing so provides extra protection for hair while swimming. Comb these formulas through your hair with a wide-tooth comb for even distribution. The bonus is the sun acts like a big hair dryer, helping the hair moisturizer to penetrate into the hair while you're outdoors. When you head home and shampoo your hair, you won't believe how amazingly soft and shiny it will be!"