The Best Bangs for Every Hair Type
Jackie Summers | February 27, 2017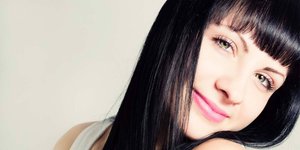 Maybe you've long admired the perky bangs of the young Audrey Hepburn or the sexy, eye-grazing fringe of Jessica Alba. Maybe you've just discovered a troubling wrinkle on your forehead and the prospect of Botox is too painful. Perhaps you've always rocked bangs, but you're seeking an upgrade. Or maybe you're noticing how bangs are suddenly hair's hottest accessory—in fashion and on the red carpet. No matter what brought you to this place, you've made up your mind. This is the year you're going to cut the best bangs ever!
A few things to consider before you zero in on your best bangs:
1.There's a bang style for everyone. Some people say it's a bad idea to get bangs if your hair is fine or curly or if you have a cowlick. The pros at Matrix say nonsense! As long as your stylist takes your particular hair type and texture into consideration, you can incorporate bangs into your hairstyle no matter what.
2.Bangs grow. Quickly. So be prepared to need frequent trims. The good news is, most hairstylists will do quick bang touch-ups for free, or for a nominal fee. Or, treat yourself to regular blow-outs and get your bangs trimmed while you're there.
3.Dry shampoo will be your friend. A fringe might need shampooing a bit more frequently than the rest of your hair, and dry shampoo is the solution. Just work it into your bangs at the scalp, extend it out through the ends and they'll be fresh and ready to go.
4.Match your bangs to the shape of your face. If you have a round face, avoid a center part or puffy sides, and try a longer length that sweeps your cheekbones and breaks up the roundness. If you have an oblong face, a wide and straight shape will add width. If your face is square skip blunt, heavy bangs. Have your stylist create a soft shape that will soften your jawline. If your face is heart shaped, the goal is to balance your small chin, so opt for side-swept or straight across fringes.
5.Control the cowlick. Cowlicks are a fringe's worst enemy—they cause your bangs to pop up in inopportune spots. Foil your cowlick by keeping your bangs on the longer and heavy-ish sides.
6.Style with care. If your bangs air-dry to perfection—lucky you! If not, you may have to put in a few minutes of effort to style them each morning. Check with your stylist and ask her to show you the best technique and the best products and tools for your hair.
7.Fake it. Not sure if you're ready to take the plunge? Try clip-in bangs and give the idea of a fringe a test drive. (Clip-in bangs are all the rage on red carpets and photo sets for high-profile celebrities and models who want to change up their looks without the commitment.)
Now it's time to select the best bangs for your hair type! Here are the do's and don'ts of bangs.
If you have fine hair:
Do…opt for soft, feathered bangs.
Do…consider longer, side-swept bangs.
Don't…try to sport a solid, heavy fringe—it will be too "peek-a-boo."
Don't…part your bangs in the middle. It will make the hair on each side look even thinner.
Do…try a softly textured, eye-grazing length.
Don't…wear your bangs too long or they will fall limp.
Do…shampoo them (or use dry shampoo) frequently if your hair is oily.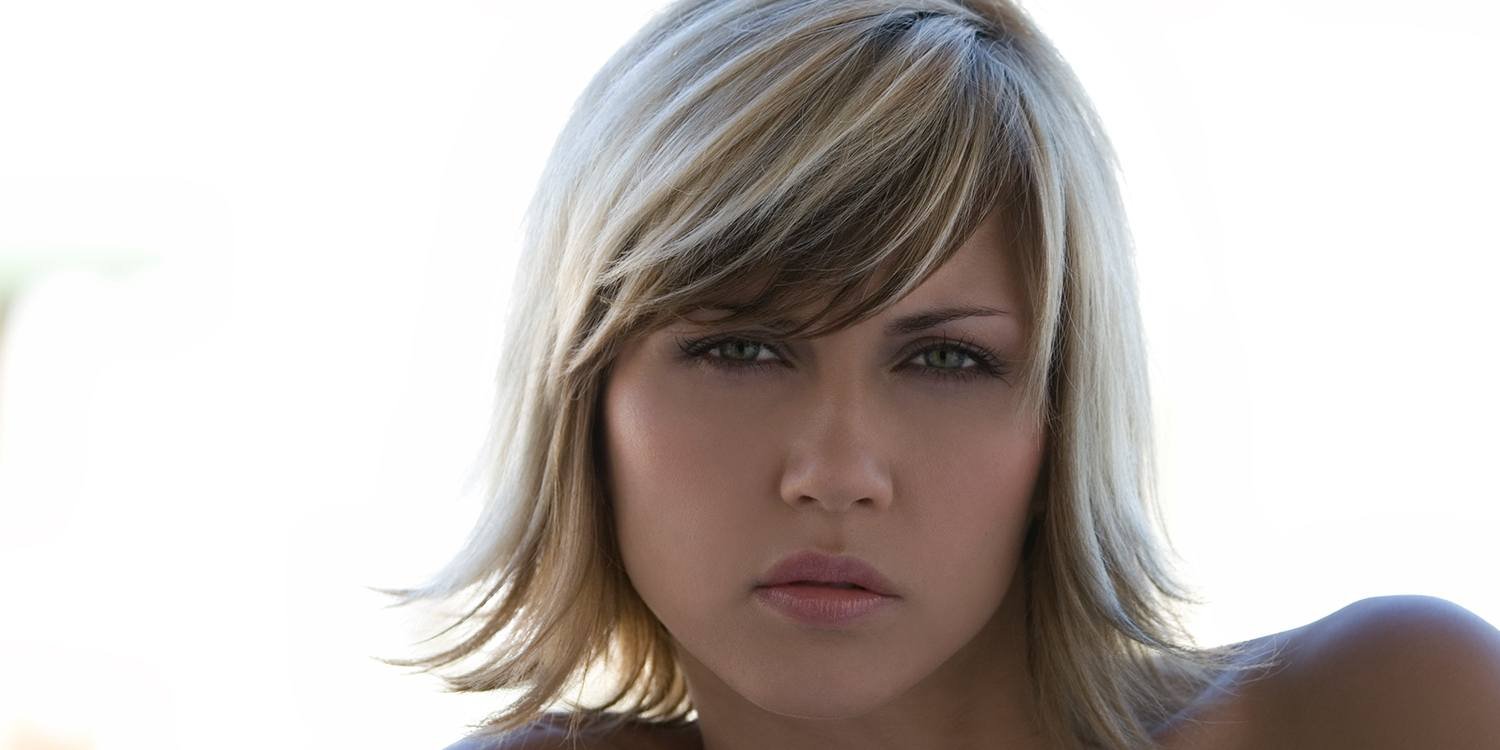 If you have thick hair:
Do…opt for a blunt, heavy, thick shape.
Do…be prepared for lots of thinning and tapering if you prefer a softer, wispier shape.
Do…consider a long, side-swept fringe that's blended into face-framing layers.
Do…try gently layered bangs that will give you versatility and frame your cheekbones.
Don't…cut your bangs too short. They'll look puffy.
Don't…part your bangs in the center. It will skew the proportions.
Don't…be afraid if your stylist wants to cut your bangs with a razor. It will remove weight and give you lots of styling options.
Do…style your bangs with a smoothing balm or treatment oil to control frizz.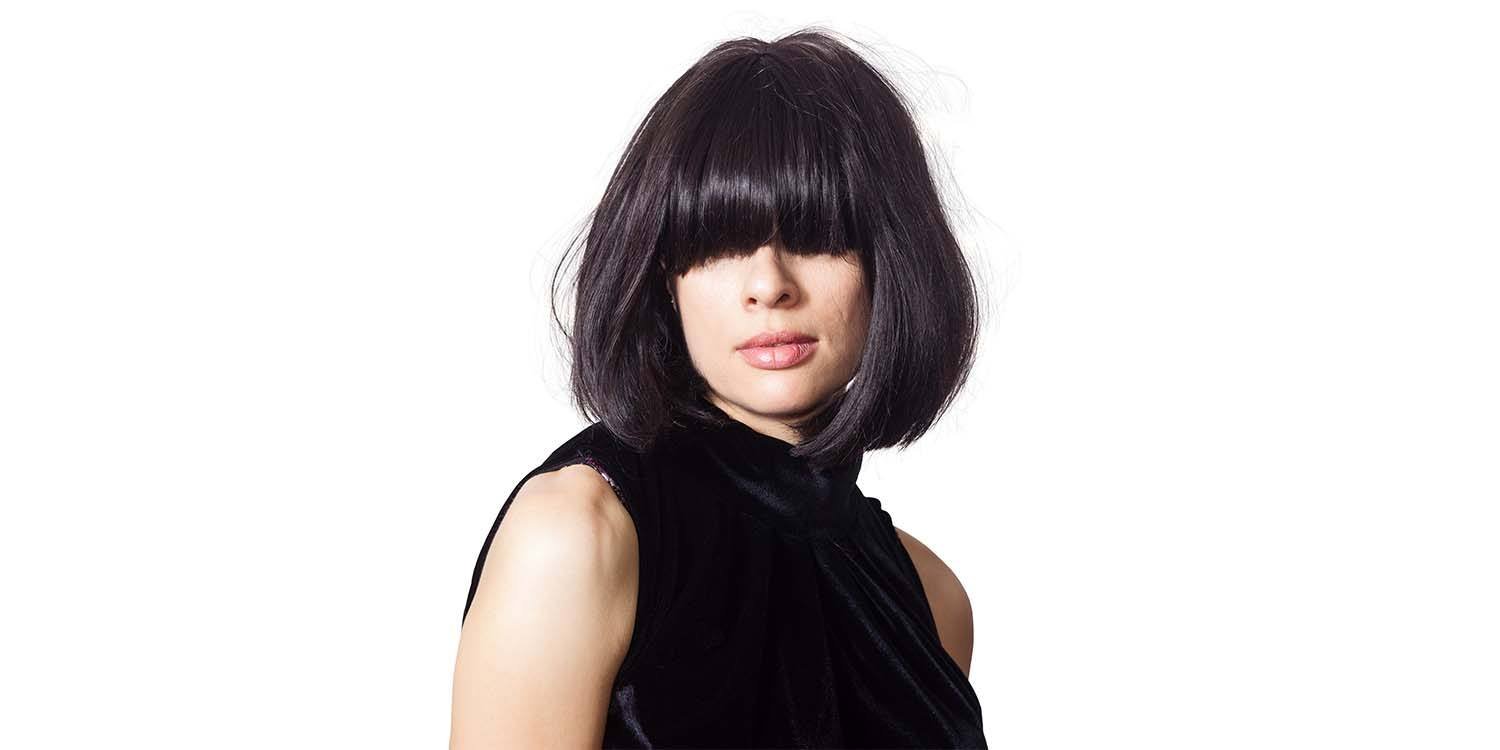 If you have medium length hair:
Do…understand that just about any bangs will work for you.
Do…consider a cool, solid, square shape—very dramatic!
Do…try the newest look—center-parted "curtain" bangs that frame your face.
Do…experiment with super-layered, shaggy, '70s bangs.
Don't…rule out a dramatic, short baby-bang. Just be sure to keep it no more than an inch and a half or so above your brows, and rather than straight across, soften it with a gentle, upward curve.
Do…style your bangs with a lightweight lotion to tame flyaways.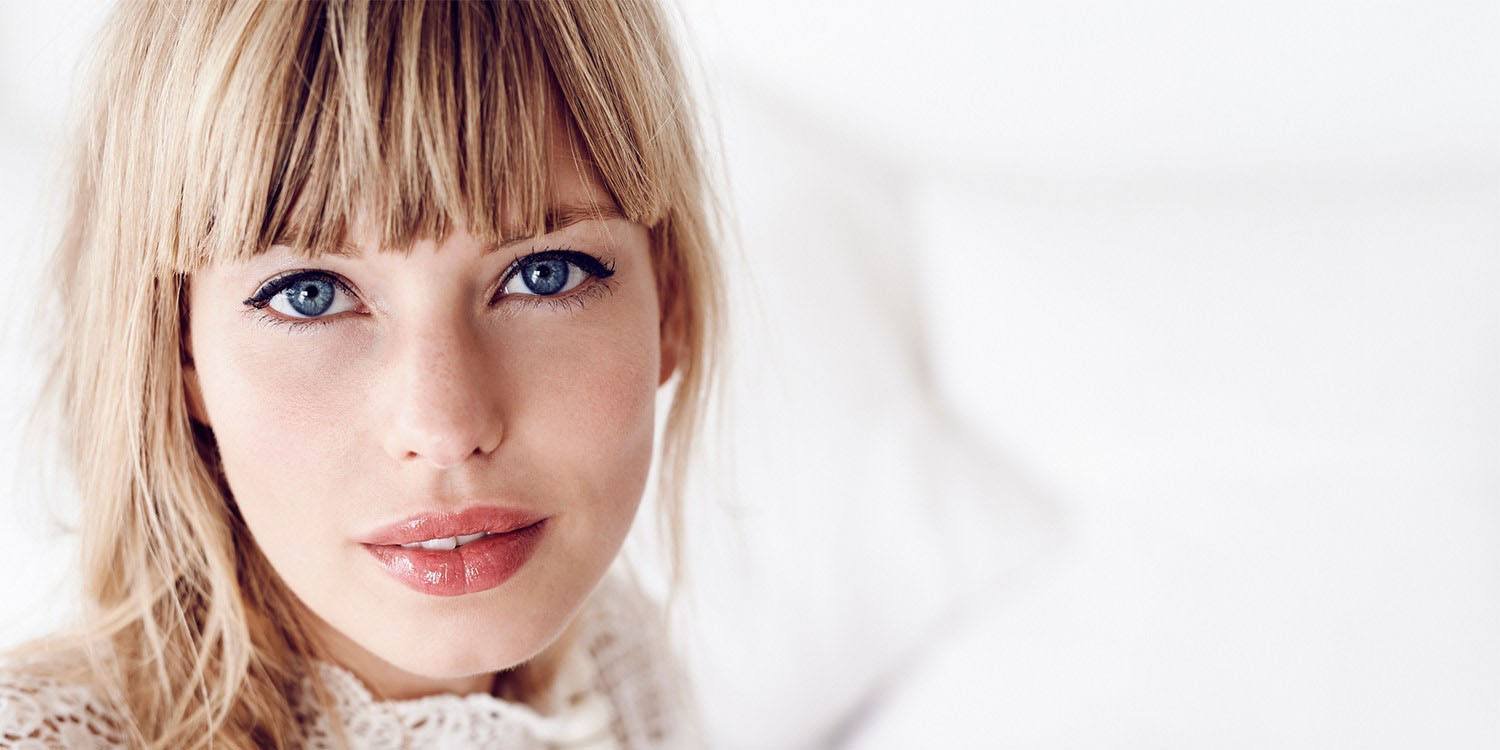 If you have curly hair:
Do…be sure your stylist cuts your bangs when they're dry to avoid shrinkage. This way you'll get the exact length you want.
Don't…fear shorter bangs—they're the hottest trend for curly girls at the moment!
Do… try long, piece-y bangs cut with straight scissors for a classic shape on curly hair. Don't…have your bangs cut with thinning shears—they'll pop out all over the place. Find a stylist who is skilled with curls and knows how to snip into the ends with straight shears.
Do…try straightening your bangs partially for a smoother look.
Don't…make them pin straight, though, if you're wearing your hair in all of its curly glory.
Do…mist your bangs with a curl-refreshing spray between shampoos.