11 Of The Year's Hottest Hair Color Trends
Jackie Summers | June 06, 2018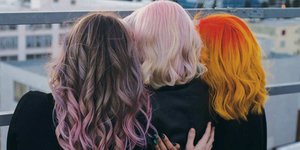 The year is rounding the halfway mark, and it's been a minute since you've done something new and different with your hair color. Are you ready to change up your beloved balayage and do something fresh and unexpected? Here, the Matrix hair color experts identify 11 of the hair color trends that are turning out to be huge for the first half of 2018.
Hair Color Credit: @boybea.uty
Make a splash with this high-impact hue, inspired by the ever-shifting tones of the sea. Make waves by winding narrow sections around a small curling iron to show off the variation in the hair color and bring out the dimensional highs and lows. Hair color this intense requires lots of pre-lightening to accommodate the final blue/green tones, so ask your hairstylist about using one of the new bond reinforcement additives in each hair color formula to protect hair and prevent damage.
Metallic Pastel Hair Color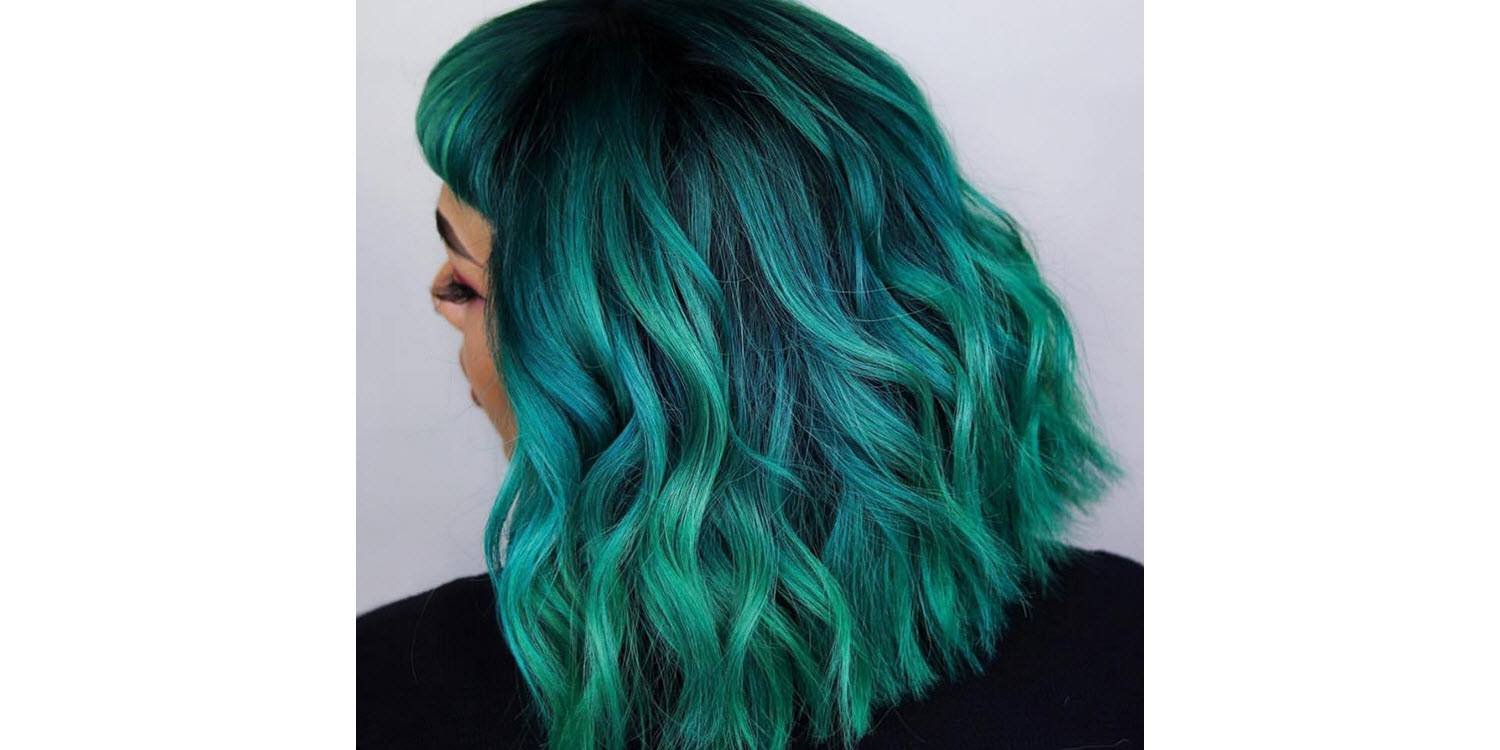 Hair Color Credit: @al_chabot & @carocoloriste
Whisper soft with a reflective metallic finish, "pastellics" is the newest iteration of pastel hair color shades. Think smoky lilac, stainless steel rose, silver gray or aluminum-toned mint. Satisfy any metal urge with luminous, reflective metallic pastel hair color.
Metallic Camo Hair Color
Hair Color Credit: @noradababneh
This season, military shades of olive green get glamorous treatment. Transformed into reflective yet subtle metallic hues, the effect of metallic camo hair color is equal parts fierce and high fashion. It's an especially appropriate hair color option for darker hair colors—done either as accent shades or allover hair color.
Orchid Balayage Hair Color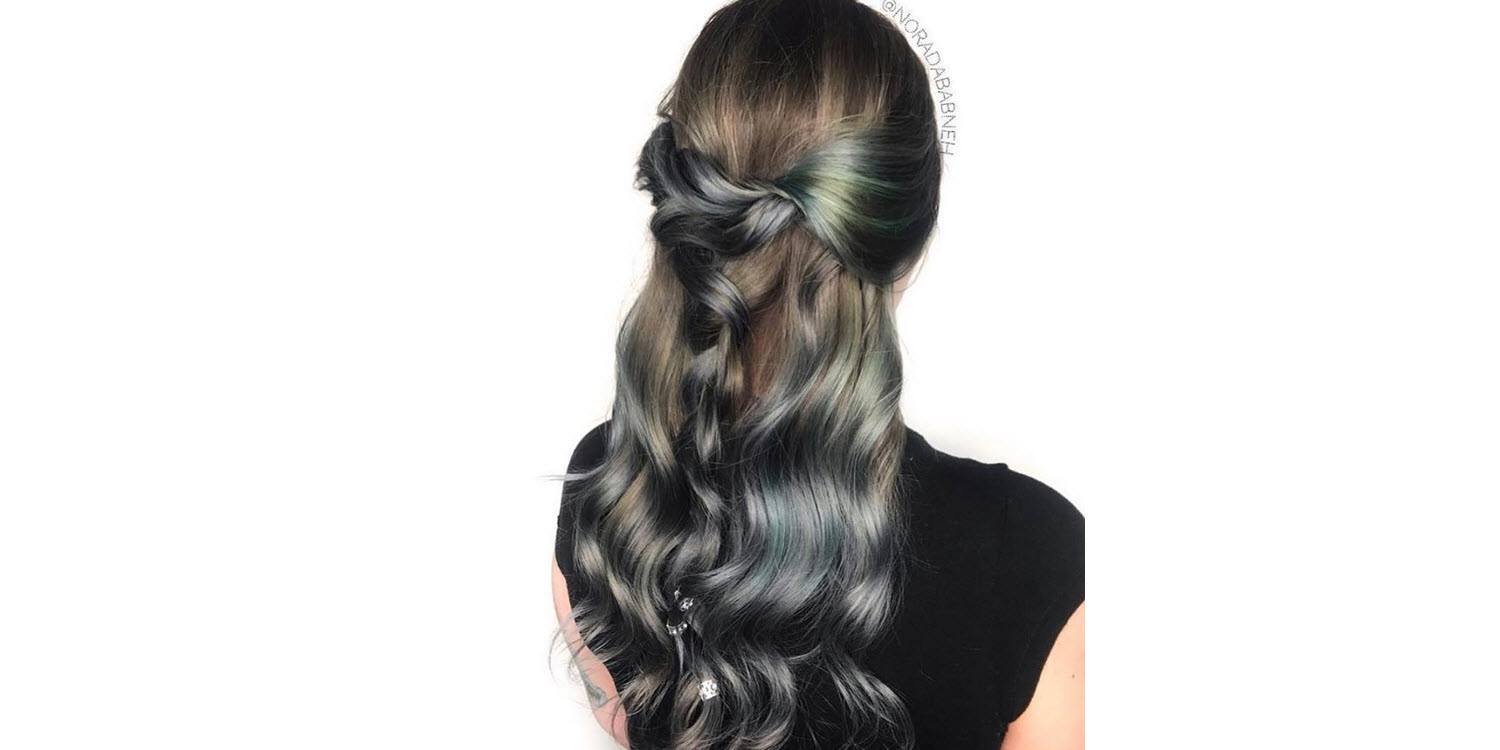 Hair Color Credit: @michellehair
Who says balayage has to be blonde? Balayage highlights really bring the drama when they're done in variations of orchid purple. (Which, by the way, is one of the season's hottest color in hair, fashion, décor and makeup!) It's the perfect answer to blonde balayage fatigue!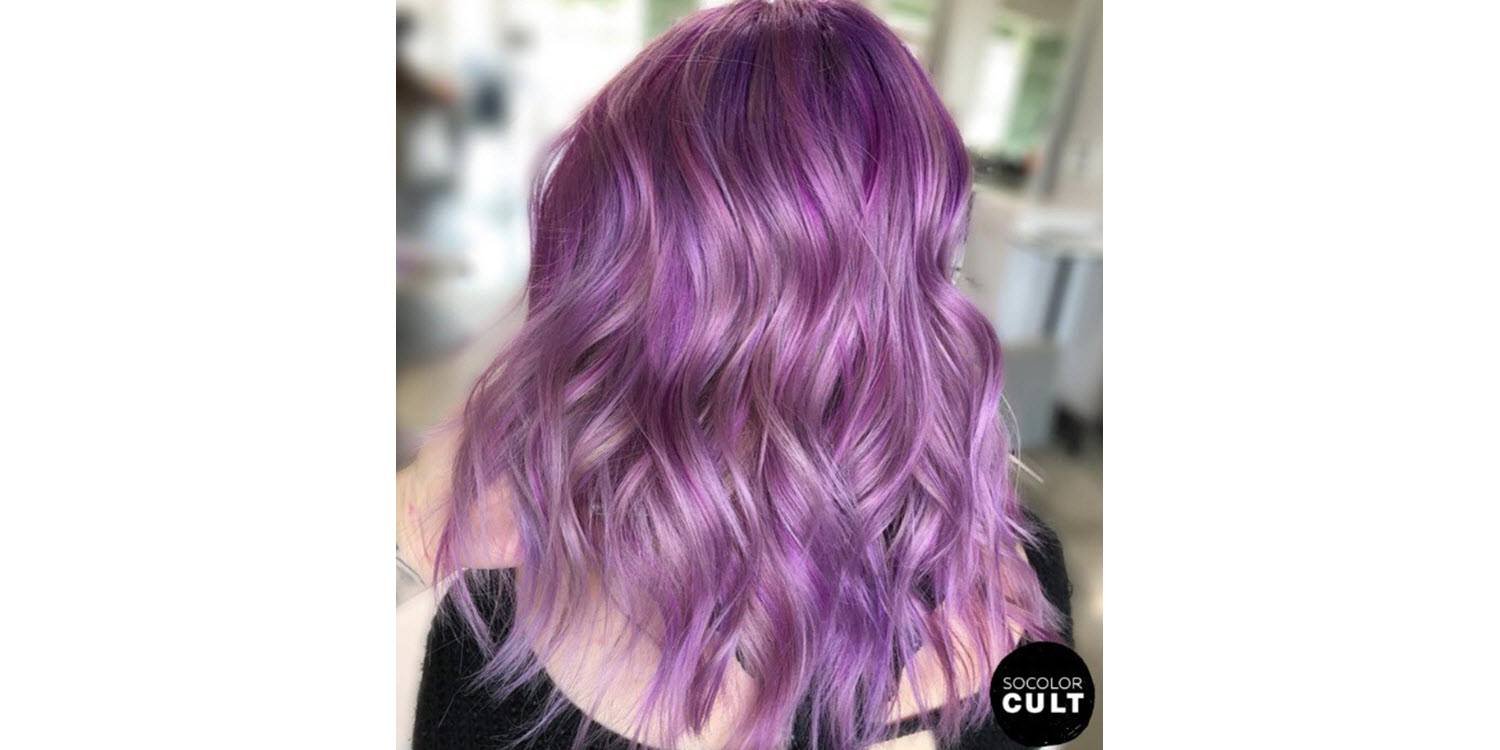 Blue Highlights
Hair Color Credit: @cynthialumzy & @cryistalchaos
Shades of blue have left the realm of little old ladies and emerged as some of the most in-demand hues for 2018. An inky base color highlighted with twinkly blue streaks is a brilliant and creative way to make blue hair look almost natural, because the hair color design provides loads of realistic dimension.
Blondes Of Steel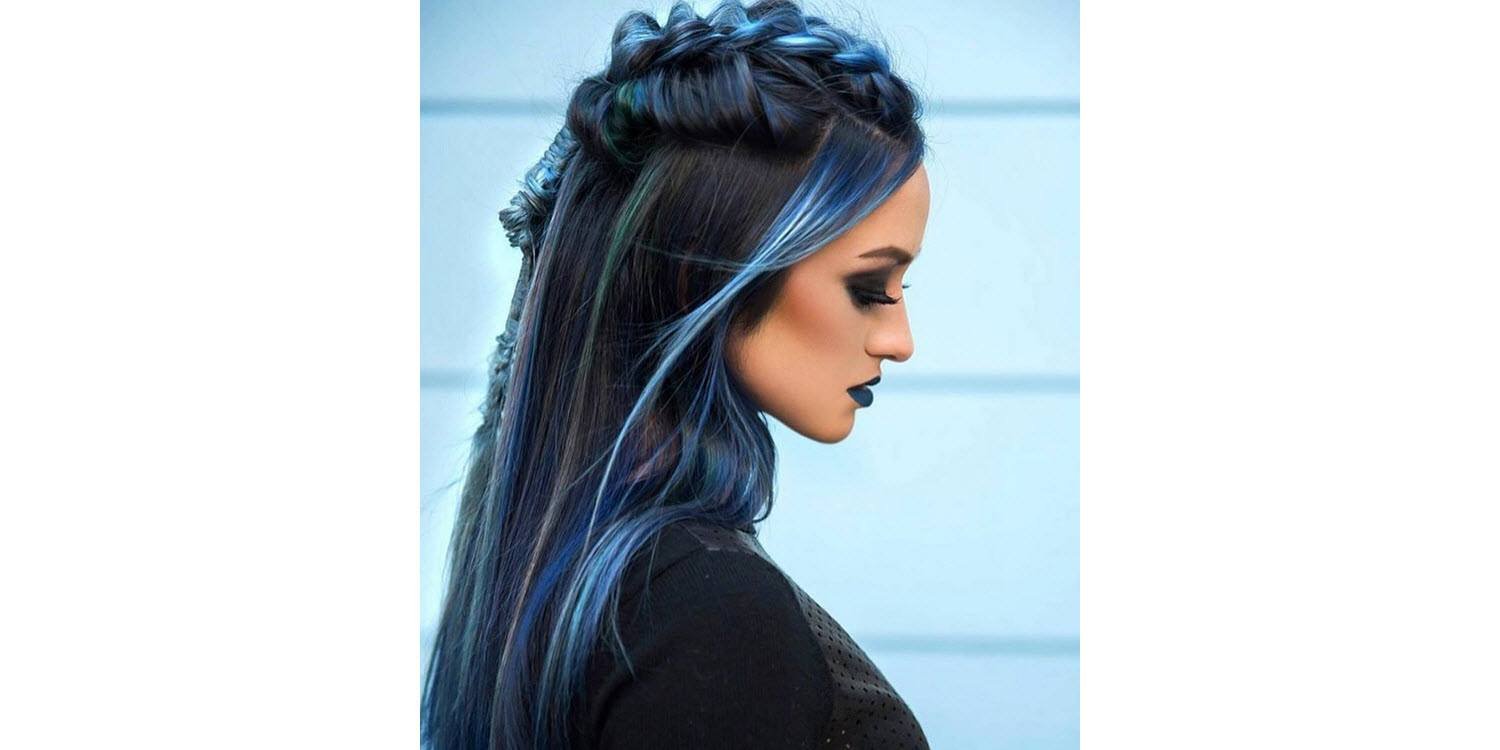 Hair Color Credit: @studiocolorista
How cool can your blonde go? Blonde hair is flirting with icy tones like silver and slate to place it in the deep freeze. The effect is dramatic, eye-grabbing and expensive looking. Skip it if your complexion has warm undertones—if that's the case a cool blonde shade will wash you out entirely. If you decide to embrace the look, stock up on purple-toned shampoos to keep your hair color free of unwelcome warmth.
Citrus Hair Color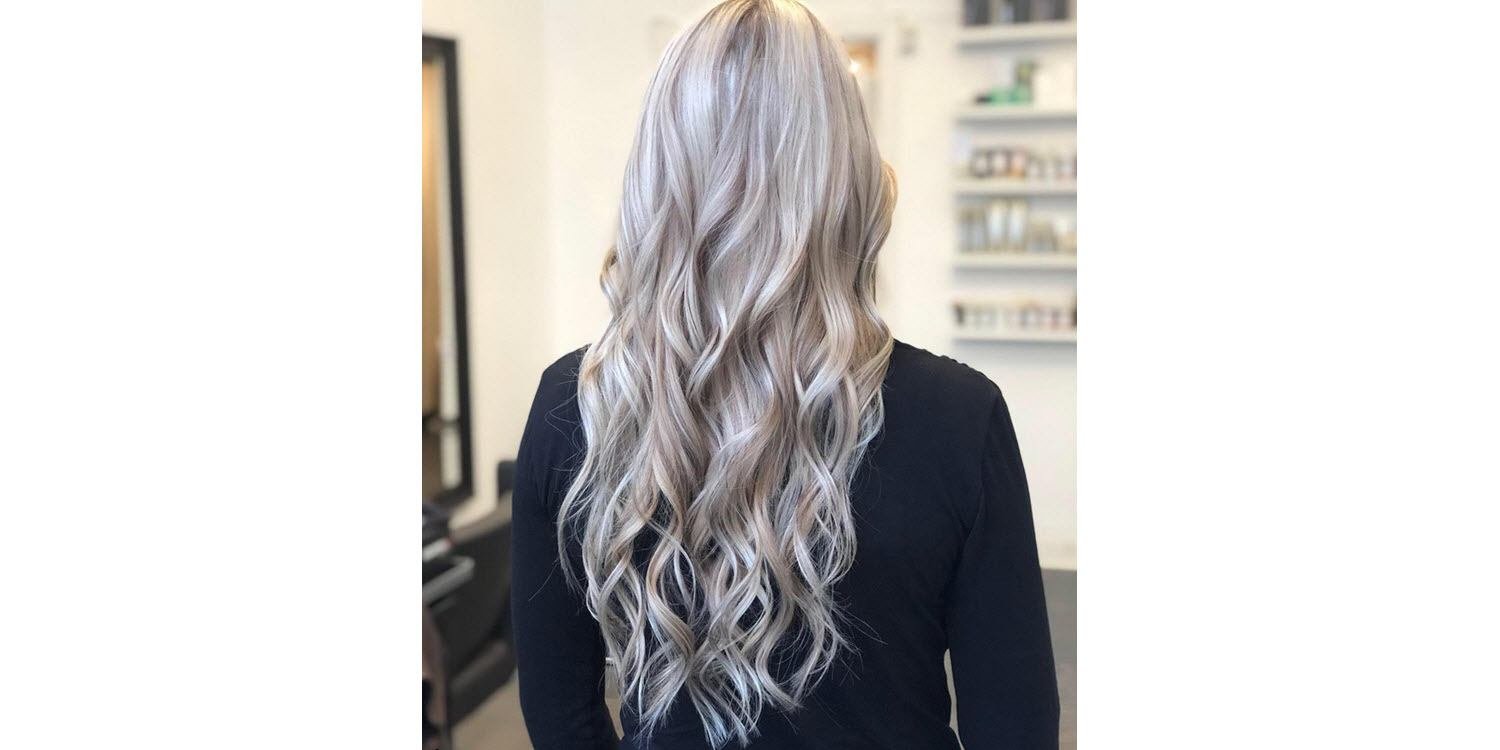 Hair Color Credit: @hairbymandypavia & @msnataliejean
It may not necessarily provide you with your daily recommended dose of Vitamin C, but citrus hair—lemon, orange, grapefruit—will definitely add zest to your look. Try a single, allover color, or mix up a few vibrant hues for a truly refreshing change.
Copper Hair Color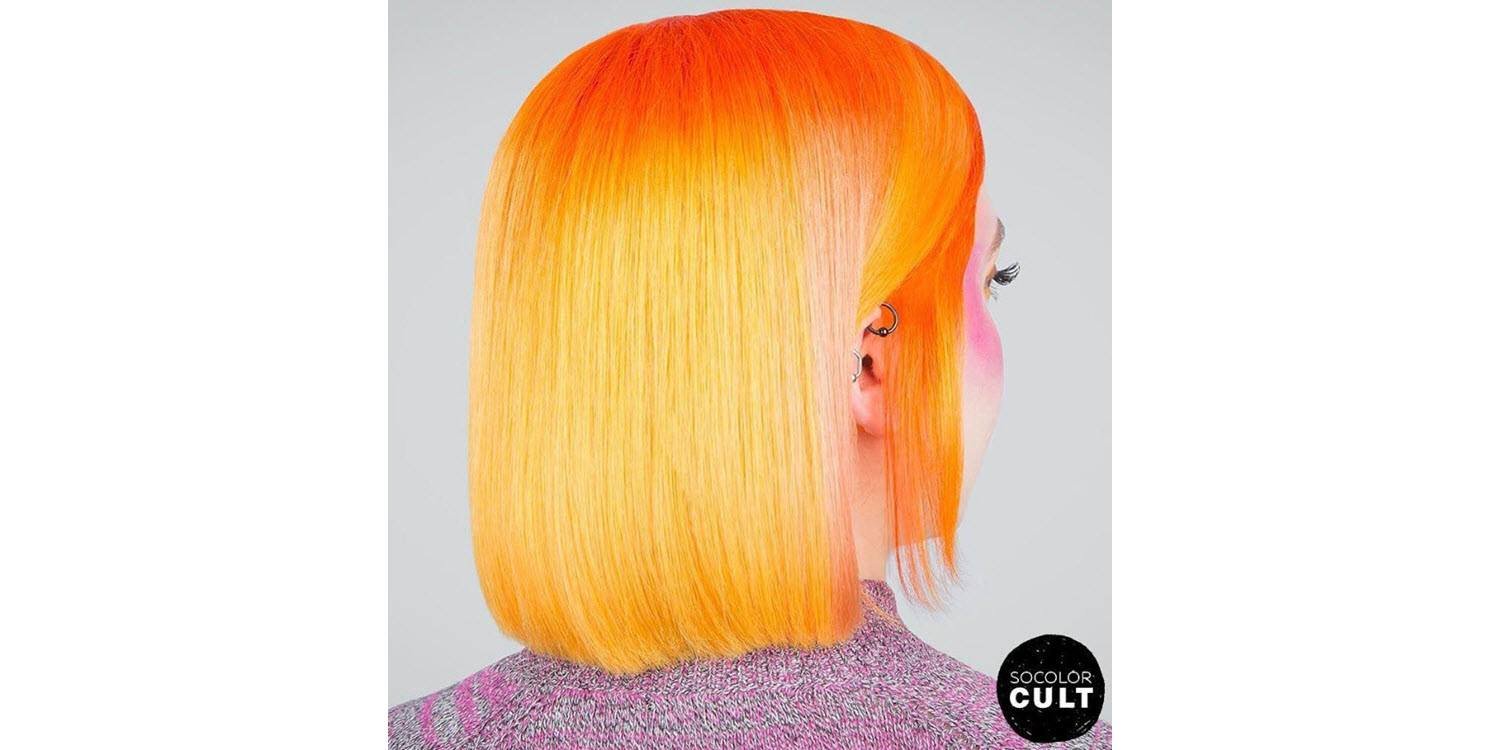 Hair Color Credit: @egotisticalbarbie
A burnished copper hair color looks unbelievably chic on curly hair. A touch of rich brown in the formula prevents the shade from looking too brassy and provides an overall, sophisticated effect. It's a very grown-up option if you're considering red hair but don't want a shade that's too bold or bright.
Dark Wash Denim Hair Color
Hair Color Credit: @pati.rodrigz
If you think your options are limited if you have natural dark hair, do it like denim. A dark wash of deep blue retains the overall level of your black hair but adds a subtle upgrade. It's important to make sure dark hair of any shade is always rich and shiny. Apply a hair oil treatment to damp hair before drying to add moisture and repair damage that can cause colored hair to look dull.
Double Berry Hair Color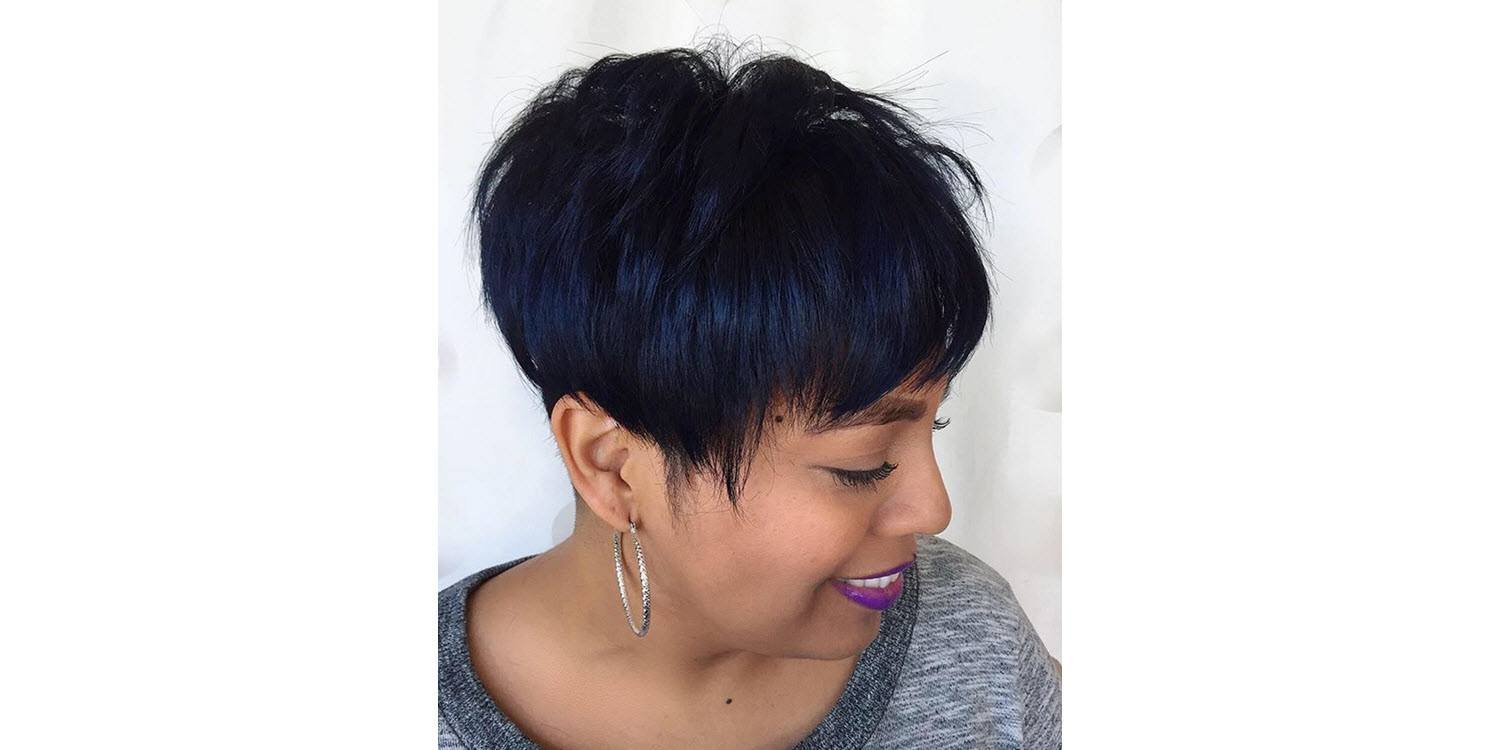 Hair Color Credit: @coryhoffmanhair
Pantone named Ultra Violet as its color of the year for 2018, and every version of purple—from lilac to grape—is trending as a result. A favorite combination is orchid and blueberry ombré for a refreshing and unique spin on the color purple.
Honey Rose Hair Color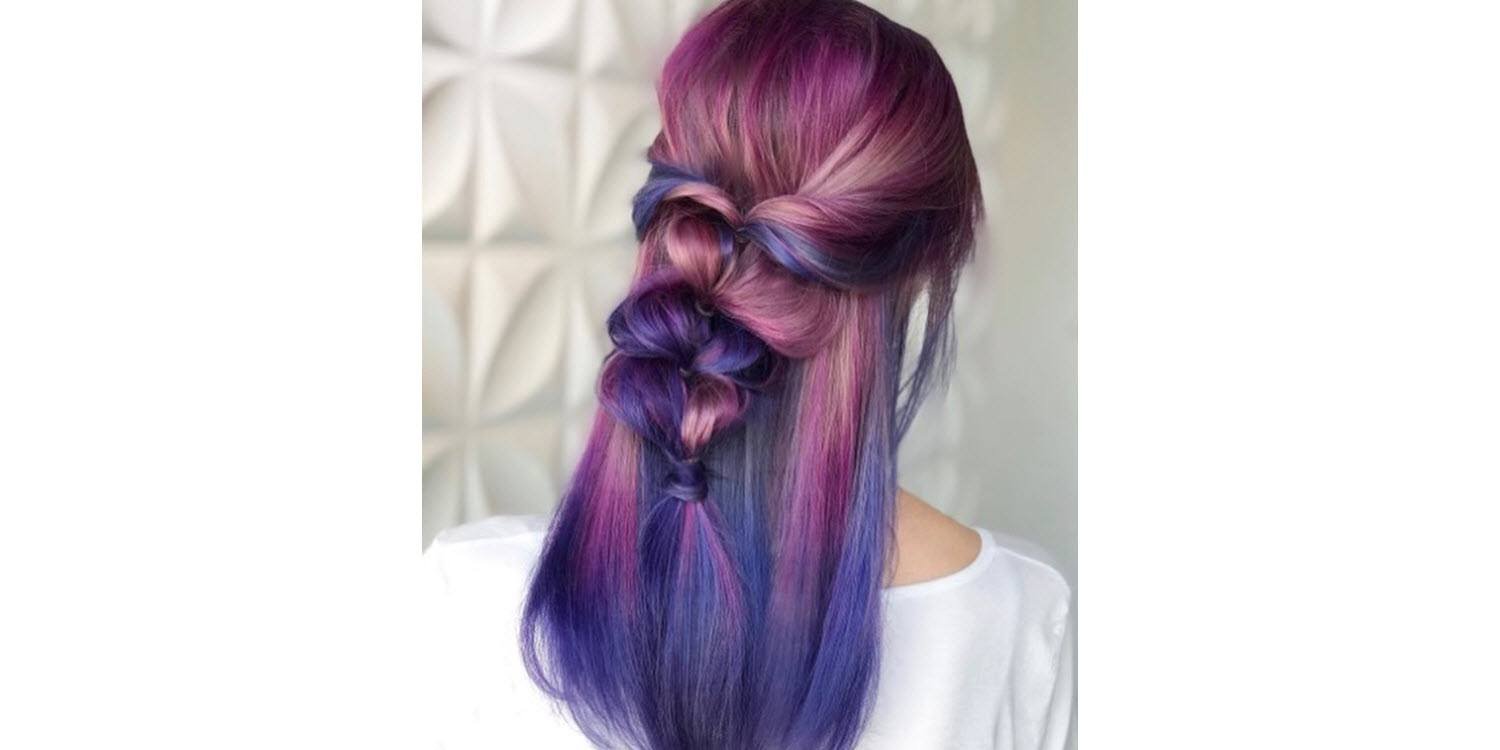 Hair Color Credit: @dylanprescotthair_
Consider this rose gold hair color's sophisticated older sister. It's a warm, luscious shade, anchored by rich toffee brown shades and enlivened with sparkling peach/pink highlights. To prolong the life of any hair color, choose a natural-origin shampoo that's formulated specifically to prevent premature fading on color-treated hair.
Mermaid Hair Color