What is a pre-shampoo treatment and why do I need one?
megan-lacore | February 21, 2018
Shampoo and conditioner may already have a home in your beauty routine, but what about a pre-shampoo treatment? If your hair is dry, delicate, or dull, you might be the perfect candidate to treat your tresses before you shampoo.
Pre-shampoo treatments focus on giving your hair protection and moisture, add shine, and care for scalp health depending on your needs. Talk to your hair stylist about your hair and scalp challenges, and be honest about your hair's history. This will help your hair stylist make the proper treatment choices to help your hair feel better and look its best.
Some hair treatments are only available in salon, but for longest lasting results, follow up your treatment at home with your hair stylist's recommended take-home products. Don't be afraid to ask about the best products to support your hair's treatment needs.
What type of hair do I have?
Different hair types require different care. To determine your hair type, examine the diameter, shape, and elasticity of your hair. Hair diameters can be fine, medium, or coarse. Naturally straight hair may be stronger than some curly hair.
Elasticity can be measured by stretching one strand of hair lightly. If the hair springs back to its original shape, it has good elasticity. If the strand stays stretched or breaks immediately, your hair has poor elasticity and is most likely damaged.
Fine hair is thin in diameter. Each hair strand is so small you can barely feel it if you run your fingers down the strand. Fine hair is easily damaged and may need extra attention to keep looking healthy.
Medium hair is slightly thicker in diameter than fine hair. If you run your fingers down the strand, you'll feel the hair between your fingers easily. Medium hair withstands occasional heat styling and color treatment, but may need extra conditioning to keep from looking dull.
Coarse hair has the largest diameter. A single hair feels substantial between the fingertips, and is naturally strong and elastic. Coarse hair requires stronger chemicals to color and more heat to style, so the hair can easily become dry and rough. Pre-shampoo hair treatments are effective in softening the hair strand and replacing moisture.
Damaged hair has lost moisture and elasticity, and may have areas of hair breakage along the strand. Hair damage may occur from physical stressors, such as ponytail breakage; from heat, such as curling iron damage; or from chemicals, such as over-lightening your hair. Hair damage is often the product of all three stressors.
Color Treated hair has its own specific treatment needs, such as using gentle products that will not strip color from the hair. Color treated hair, even if not fully damaged, needs care for moisture, elasticity, and shine.
Healthy or Strong hair may not need extra conditioning for internal strength, but can benefit from hydration and shine from hair treatments. Hair treatments can improve the appearance of the surface layer of the hair.
Repair
If you wash, style, color, or change your hair's texture, you have changed the internal bond integrity of your strands. Even swimming, sunshine, and wind can make hair more delicate internally over time.
Most hair needs internal repair. Three-step bond reparative treatment Bond Ultim8 gives hair stylists the ability to not only protect the hair strand during lightening and chemical services, but also acts as an ion trapper, removing damaging lightener residues.
At the backbowl as a stand-alone treatment or during a chemical service, Step 1 is used to preserve the strong bonds in the hair and reinforce damaged bonds. Step 2 is used to seal the hair fiber, protect the internal bonds that have been weakened by chemical services or the elements, and helps prevent additional hair breakage.
Bond Ultim8 Step 3 Mask is a follow-up hair treatment to be used weekly at home. Dampen and towel dry your hair, then apply Bond Ultim8 Step 3 Mask from scalp to ends for 10 minutes. Longer won't hurt, so if you have time, go catch up on some Netflix and have a cup of tea.
Refresh
Styling with hair products regularly, washing your hair less often, or being exposed to the elements can create residual buildup on the hair. Remove buildup from heavy product usage by gently scrubbing away your hair's imperfections. This is ideal for those who style often, and also for swimmers or those exposed to environmental hair stressors. Product buildup can make the hair heavy, and appear dull and lifeless. Dirt and grime can leave a film on the hair that's difficult to remove with shampoo.
Much like a body scrub, a hair scrub mask is ideal to polish away dullness. Sugar granules provide light scrubbing action that melts away as you use it, and humectants attract moisture in the hair strand.
Cleansing after the hair scrub leaves the hair soft and supple without being weighed down, which is perfect for fine or medium hair textures.

Condition
When cleansing, shampoo is designed to be focused at the scalp area. When cleansing delicate, damaged hair, if shampoo is even rinsed through the ends, it can create tangles. Tangles can result in hair breakage, especially while the hair is wet.
Protect fragile ends from shampoo by treating them with a deep conditioner before shampoo. Keep hair smooth and detangled to prevent additional damage to the ends. Apply deep conditioner, leaving on for the recommended time.
Prevent dryness and rough strands by softening and hydrating the strands prior to shampoo. Intensify moisture to restore shine and suppleness.

Scalp health
A professional scalp brushing treatment and an oil massage is a therapeutic and relaxing way to maintain scalp health. The scalp produces oil, sweat, and sheds dead skin cells over time. Even with proper shampooing, your scalp may develop a buildup on occasion. Ask your hair stylist to perform a professional scalp treatment if you feel dry or flaky. Note: if you have dandruff or inflammation of the scalp, seek treatment from your doctor.
Physical manipulation is used to exfoliate the scalp. Your hair stylist will part your hair and brush directly onto your scalp to loosen dead skin cells. You may see white flakes and experience a scratching sensation. Skin can be trapped at the base of your hair, especially if your hair is dense, coarse, or has natural texture. Brushing away the skin exfoliates the scalp and allows for new healthy skin cells.
If your scalp is naturally dry, your hair stylist may apply oils to moisturize the scalp before washing. The oil is applied directly to the scalp section by section and massaged into the skin.
Cleanse after your scalp treatment withshampoo and conditioner in either anti-dandruff or cooling mint for best results. Maintain your scalp health at home by regularly brushing your scalp with a row bristle brush. Ask your hair stylist or your local beauty supply store for hair brush recommendations.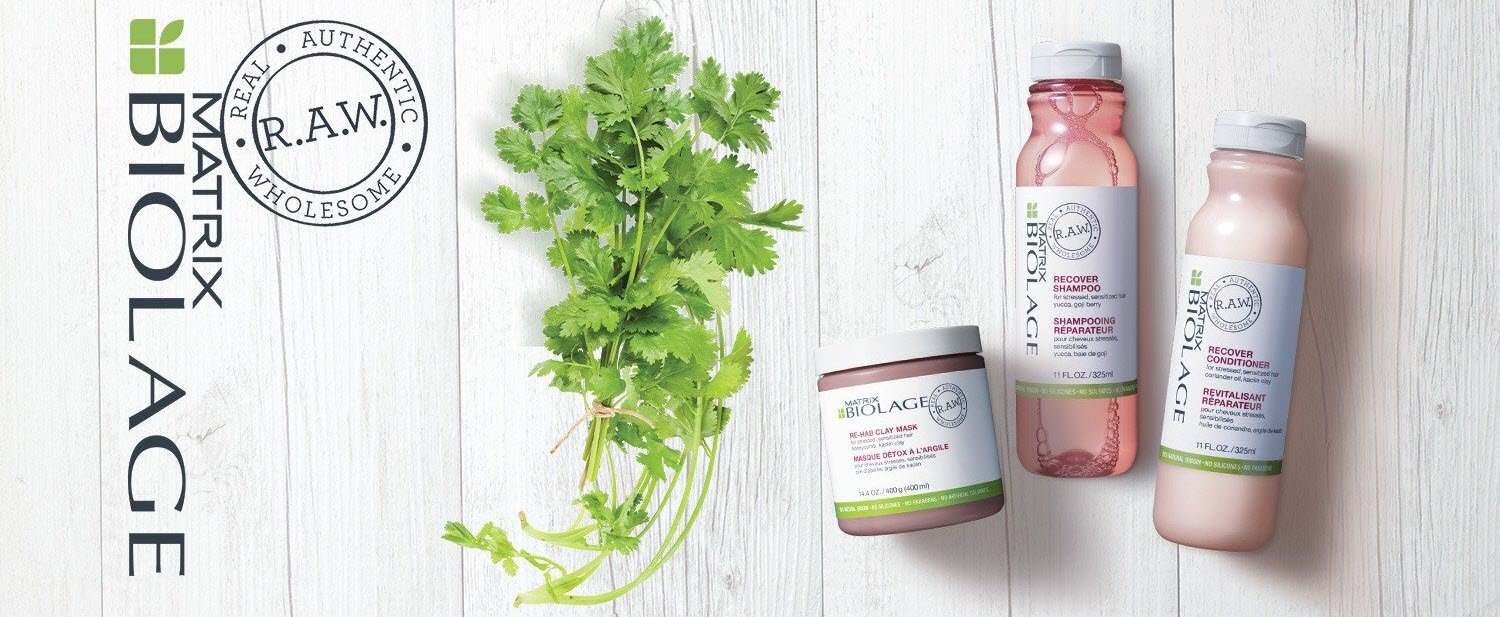 Shine
Oils give great shine but are sometimes too heavy on fine hair. Create shine without weight by pre-shampoo treatments with hair oils. Using an oil before you shampoo allows it to settle into the porous ends before you wash, but the heavy finish is removed while you cleanse. Make sure you focus your shampoo application at the scalp area, allowing the shampoo to rinse through the ends without scrubbing. Your scalp produces natural oil which does not get distributed to the ends easily. This oil protects your skin and the hair within a few inches of your scalp, but by the mid lengths the strands can begin to feel dull and dry. Pre-shampoo oil applications can help compensate for this loss of natural body oils down the hair strand.
Prevent hair hydration loss by using an oil on dry hair before shampooing. Spray onto dry ends to allow oils to penetrate the cuticle, reducing dullness and protecting from loss of moisture by creating a hydrophobic layer around the hair strand. This layer will help the interior structure of the hair hold its internal moisture, allowing hair to stay flexible and soft.
Improve appearance of hair color using a treatment oil such as Oil Wonders Egyptian Hibiscus Color Caring Oil. Apply to dry or damp hair, or add a few drops directly to your Oil Wonders Shampoo.
Caring for your hair sometimes involves a little more than a simple wash and go. Now that you're armed with information about your hair type and its needs, you can select the right treatment for you.
Having a little trouble deciding what will work best for you? Ask your hair stylist for a hair health consultation. Ask about your hair type, damage level, and your hair stylist's recommended treatment routine. Your hair stylist can recommend you the best type of pre-shampoo treatment to take home.
Seasonal changes often affect our hair's needs as well. Consider the health of your hair with the changes in weather to keep your hair feeling great all year round.
Try adding a pre-shampoo treatment into your routine weekly to keep your locks lush and shiny. Your mane will be healthier than ever before, and you can stress a little less about dull or damaged hair. Keep your strands looking their best.