What Is Blorange Hair Color And How Do You Wear It?
Jackie Summers | April 07, 2018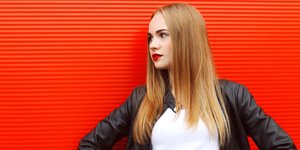 When it comes to hair color, words are tricky. One woman's vision of warm blonde hair color may be another woman's vision of bright red hair color. Your hair stylist says, "toffee highlights" and you see orange streaks. And when it comes to the blorange hair color trend, the language nuances become even more complex. So once and for all, what is blorange hair color and how do you wear it? Matrix hair color pros decode the trend.
Warm, Not Cool Is The Blorange Hair Color DNA
If you were to literally deconstruct the term blorange, it would be a combination of "blonde" and "orange." But to Matrix Artist and Los Angeles-based stylist Jessica Warburton, blorange is a trend rather than a specific shade of hair color. "It's all about the emergence of warmer tones in hair color," she explains. "We're seeing a resurgence of sun-kissed, natural-looking hair. Cool ashy tones are nice, but they aren't natural. They suck up light, they're not reflective. When I think of blorange, I think natural. Like what a child's hair becomes after playing in the sun."
Matrix Celebrity Stylist George Papanikolas agrees. The "balayage king" notes, "Many of my clients are shifting to warmer, honey and golden undertones. These shades are much healthier for the hair, because you don't have to lift the hair as much with lightener to get past hair's natural warm tones to keep the hair color cool."
Blorange Hair Color Is Lower Maintenance
Switching from ice to spice will require much less maintenance and cause much less damage to the hair, assert George and Jessica. "Warmer hair color is much easier to maintain," says Jessica, "because it's more natural looking. If you want low-maintenance hair, go ahead and chill with a little bit of warmth."
Blorange Hair Color Could Range From Pale Peach To Rose Gold
There are many options within the blorange spectrum. Jessica says she is shifting her icy blonde hair color clients into golden blonde, wheat blonde and strawberry blonde hair colors. "Even my deeper, darker blonde hair color and brown hair color clients are exploring tones of caramel or cinnamon spice," she says. George adds that he is warming up his balayage clients with golden honey tones by using formulas that combine golden blonde hair color and coppery gold hair color. And the rose gold hair color sensation is still very much in the mix!
"Many clients who request blorange hair color show me photos of what I interpret as rose gold," says Matrix Artistic Director and Boston salon owner Michael Albor. "To me, rose gold is a mixture of red and pink. Rose gold hair colors work on a lot of people. You can skew toward more red or more pink in the formula, depending on the tonality of the skin. On darker skin, for example, I would add more red. On lighter skin, I would keep the formula more on the pink side."

If You Want To Transition To Blorange Hair Color
If you've been a long-time wearer of icy blonde or another cool-toned hair color, and you decide to embrace a warmer, blorange tone, you might want to take it in stages. According to Matrix pros, shifting from cool to warm is an adjustment for many blondes, who are accustomed to battling brassy tones.
One baby step could be adding a few warmer or neutral beige or wheat-colored lowlights to your hair color, to give your eye time to adjust. Another option is to ask your hair stylist to apply a warm golden toner which will give you an allover glow but will fade gradually and naturally over the course of the next four to six weeks. And while blorange can flatter cool, fair complexions and golden skin tones, says George, people with ruddy or red undertones should stay away because the hair color will draw out the redness even more.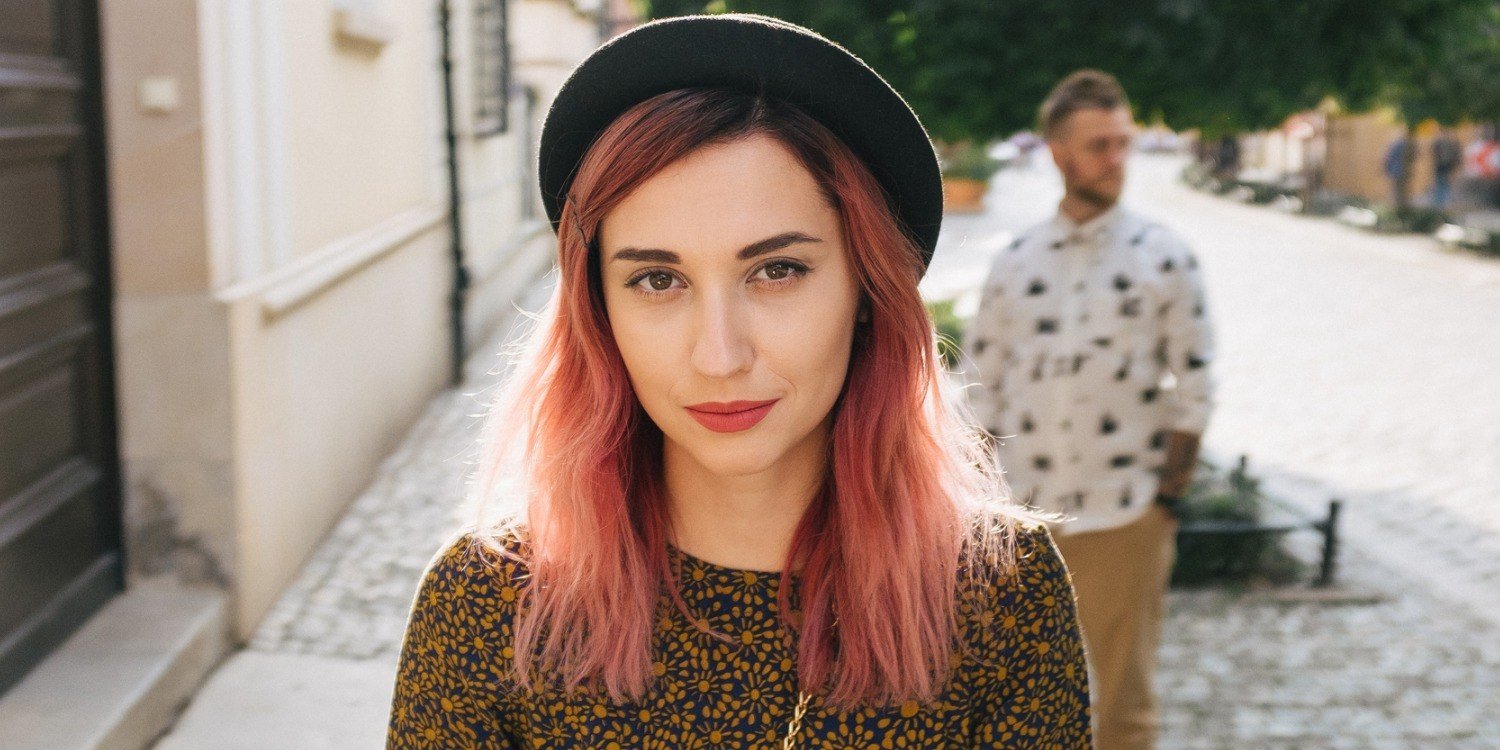 How To Take Care Of Blorange Hair
Like any shade of colored hair, blorange hair color will last longer if you treat it like a delicate fabric. That means gentle washings with sulfate-free shampoo designed for color-treated hair; rinsing with cool water; shampooing as infrequently as possible and bringing dry shampoos into your life; keeping your hair well-conditioned with conditioning treatments and masks; avoiding UV exposure, chlorine and saltwater and using styling cremes that allow you to skip the thermal styling tools and air dry your hair as often as possible.