10 Best Fall Hair Color Trends
Jackie Summers | September 05, 2019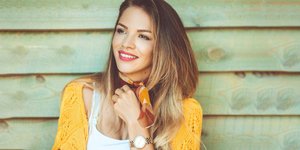 At the coffee shop, it's time to switch out your watered-down iced tea for a gutsy pumpkin spice latte. And when it comes to your hair color? Same. Whether you sport beach girl blonde hair color, rose gold hair color, bronde hair color or brunette hair color, there's a fall version of your favorite hue waiting for you, courtesy of your favorite hair stylist. Here are 10 ideas to launch you on your quest for your best fall hair color.
Hair Color Credit: @krazy4hair
If your blonde highlights have gone "blah" over the summer, consider a reverse balayage to re-introduce depth into your hair with this bronde hair color. Instead of adding lighter pieces, your stylist will brush on some darker shades to bring your faded hair color back to life. The contrast between the lighter and darker pieces put your hair color squarely on-trend for fall.
Spicy Curly Hair Highlights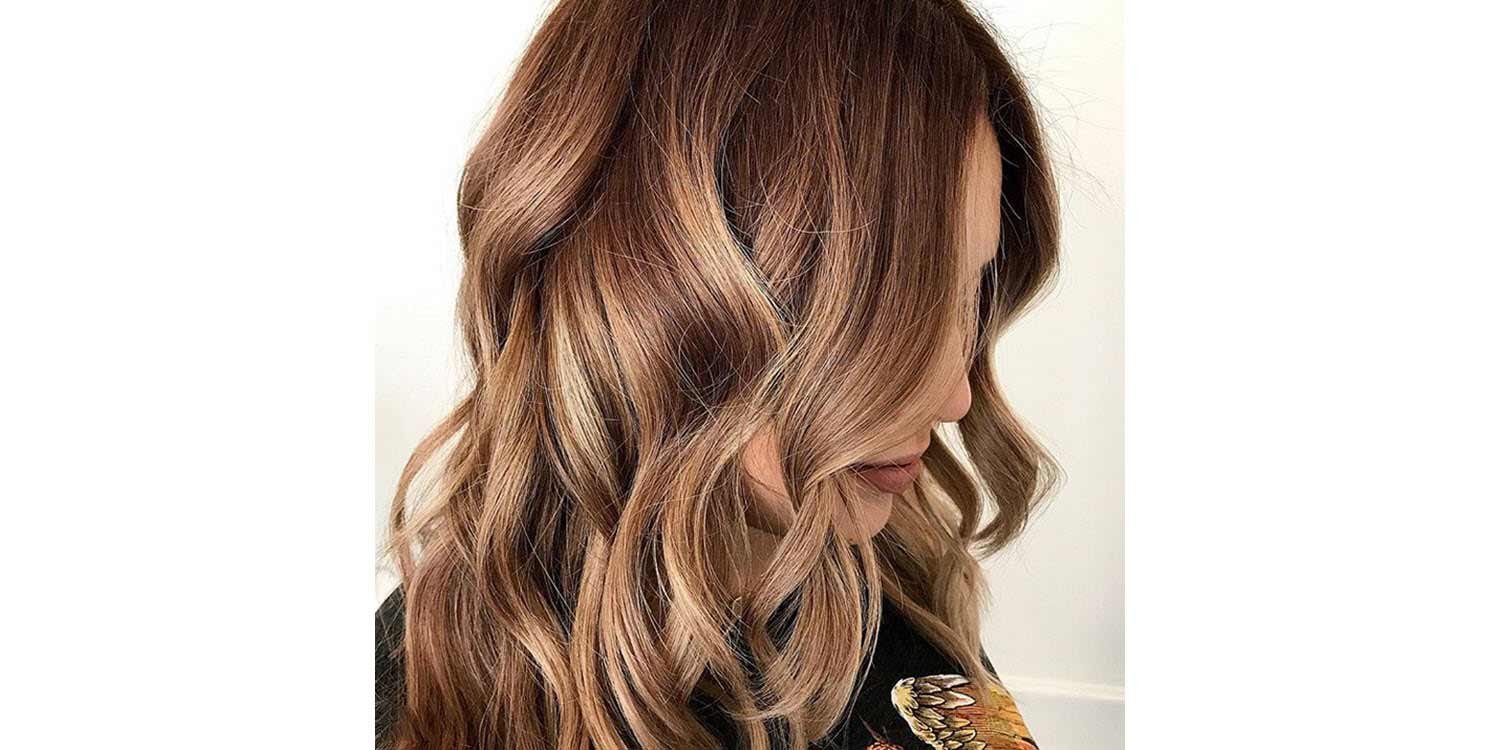 Hair Color Credit: @haircolorkilla
Copper and blonde highlights illuminate curly hair like sunlight through the leaves of a fall maple tree. Curl-savvy pros know how to place highlights so they show up and shine up, rather than getting lost in textured hair. Keep color-treated curls healthy with regular use of a coconut oil-infused overnight hair mask that will hydrate and nourish your hair.
Sandy Blonde Hair Color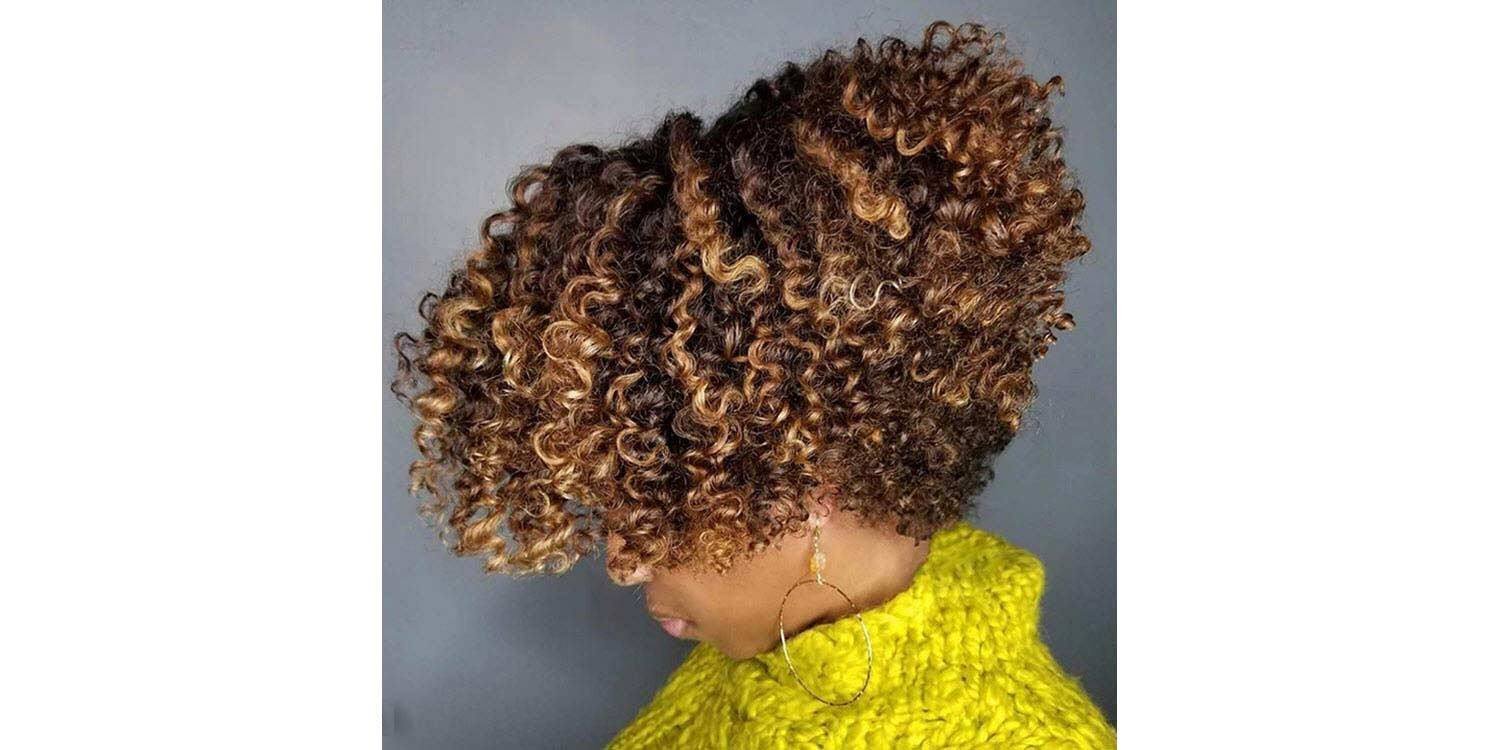 Hair Color Credit: @hairbyamybee
The ideal sandy blonde hair color is not too orange, not too blue, not too grey. It's a gentle, buff color that sits right in the middle of the spectrum between cool and warm. If you decide to display this velvety hue with big, bouncy waves (and you should) you will want to use a lightweight styling cream before blow drying for maximum body and shine.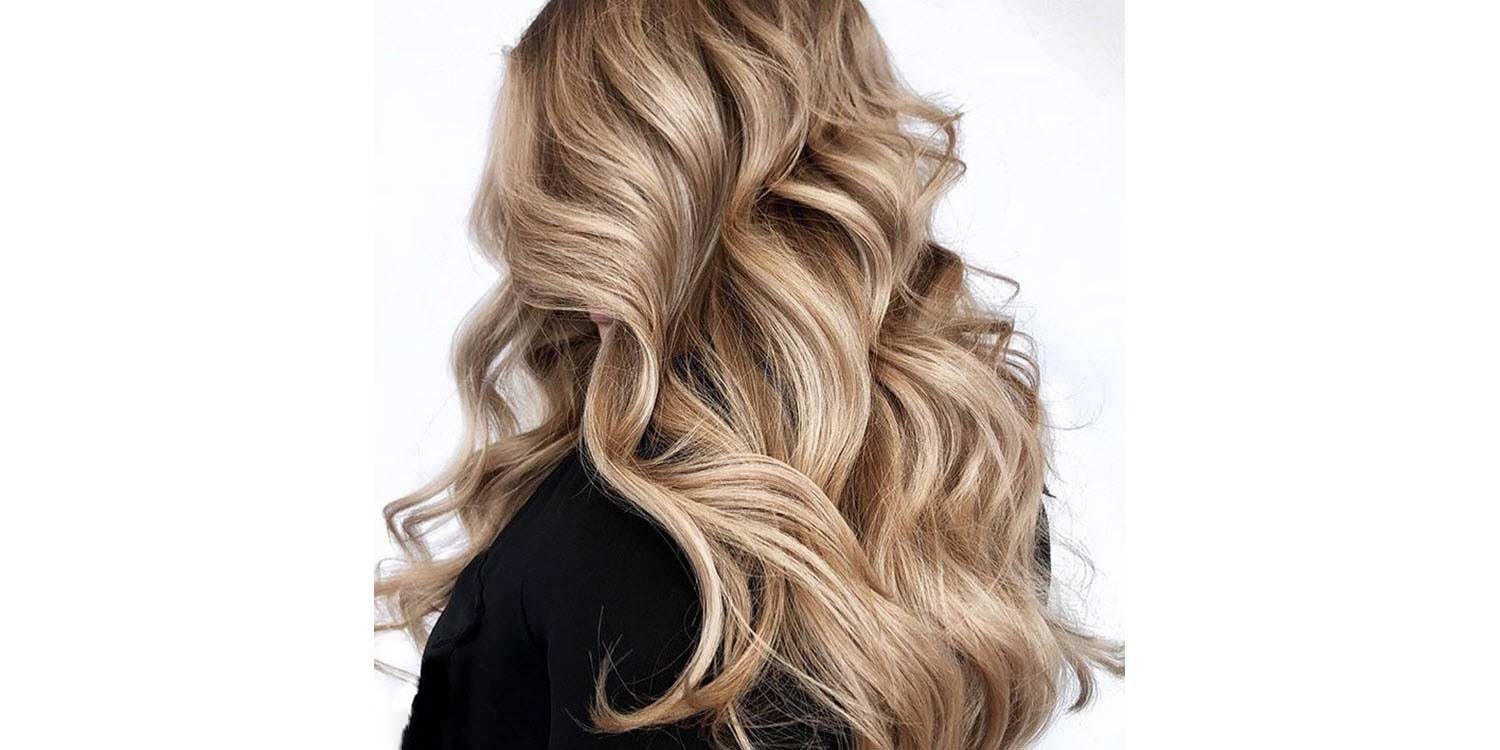 Pumpkin Spice Hair Color
Hair Color Credit: @shell.vega
This color melt is fire with its artful mix of flame and goldenrod. Who needs a weekend leaf-peeping trip when you're sporting the glory of autumn in your own hair? Hair color like this needs special attention to keep it as vibrant as an October sunset, so be sure to stock up on care and conditioning products formulated expressly for vivid shades.
India Ink Black & Navy Blue Hair Color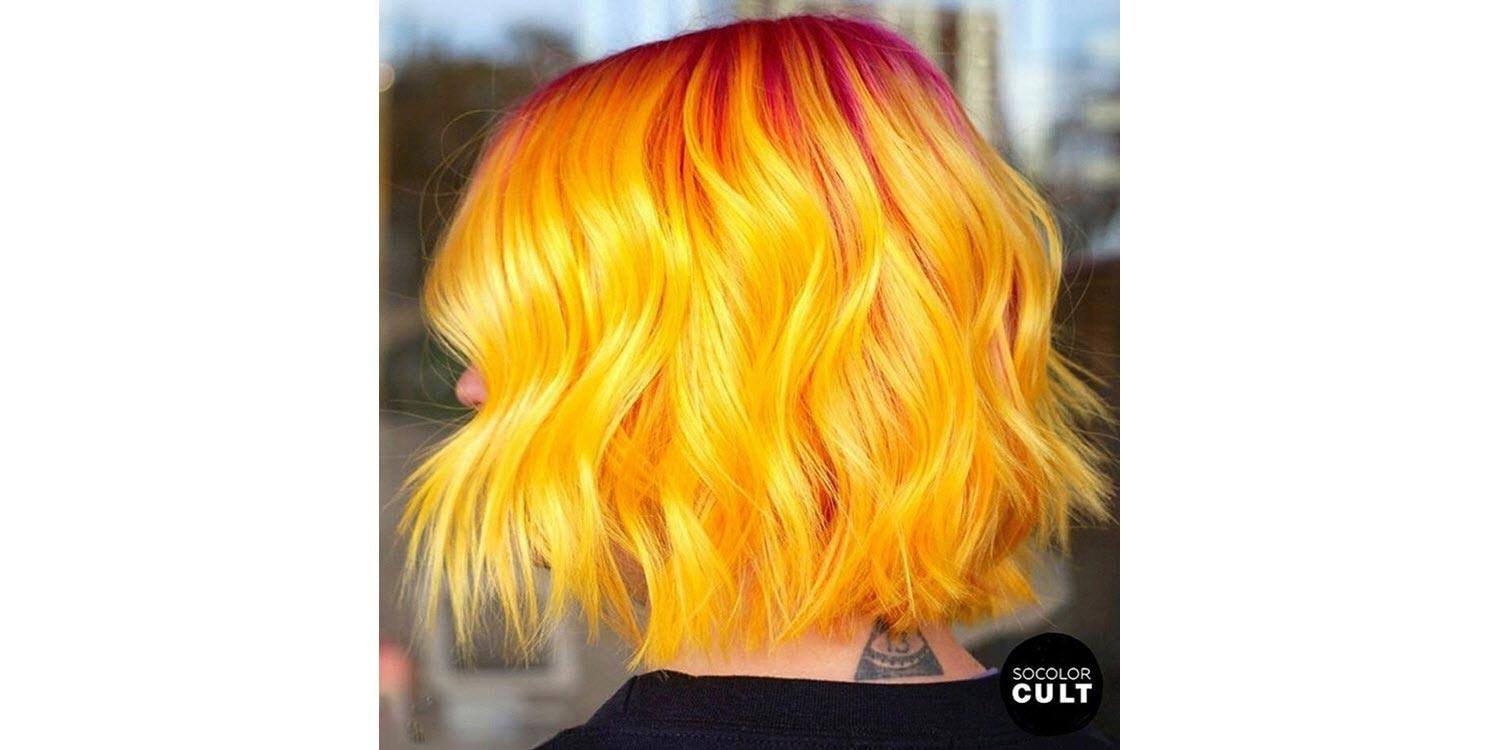 Hair Color Credit: @katelandmmoor
If your summer hue was all about powdery, pastel blues, take your favorite color to a deeper level this fall. A combination of black, navy and orchid adds up to a moody blue hue that's just right for shorter days and colder nights. With dark hair color, it looks best with an enamel-like finish that reflects light like crazy. Product buildup can lead to dull hair, so use a silicone-free shampoo that removes impurities and thoroughly cleans hair while adding brilliance and shine.
Mink Brown Hair Color
Hair Color Credit: @hairby_gloria
If you really don't like warm tones in your brunette hair color, this cool brown hair color shade is a dream come true. The deep espresso root gradually melts into a silvery violet beige finish and the overall look is as luxurious as a pampered feline. Keep unwanted warmth out of your life with regular use of a violet-toned hair mask which pulls double duty as a conditioner and a toner.
Rosé Pink Hair Color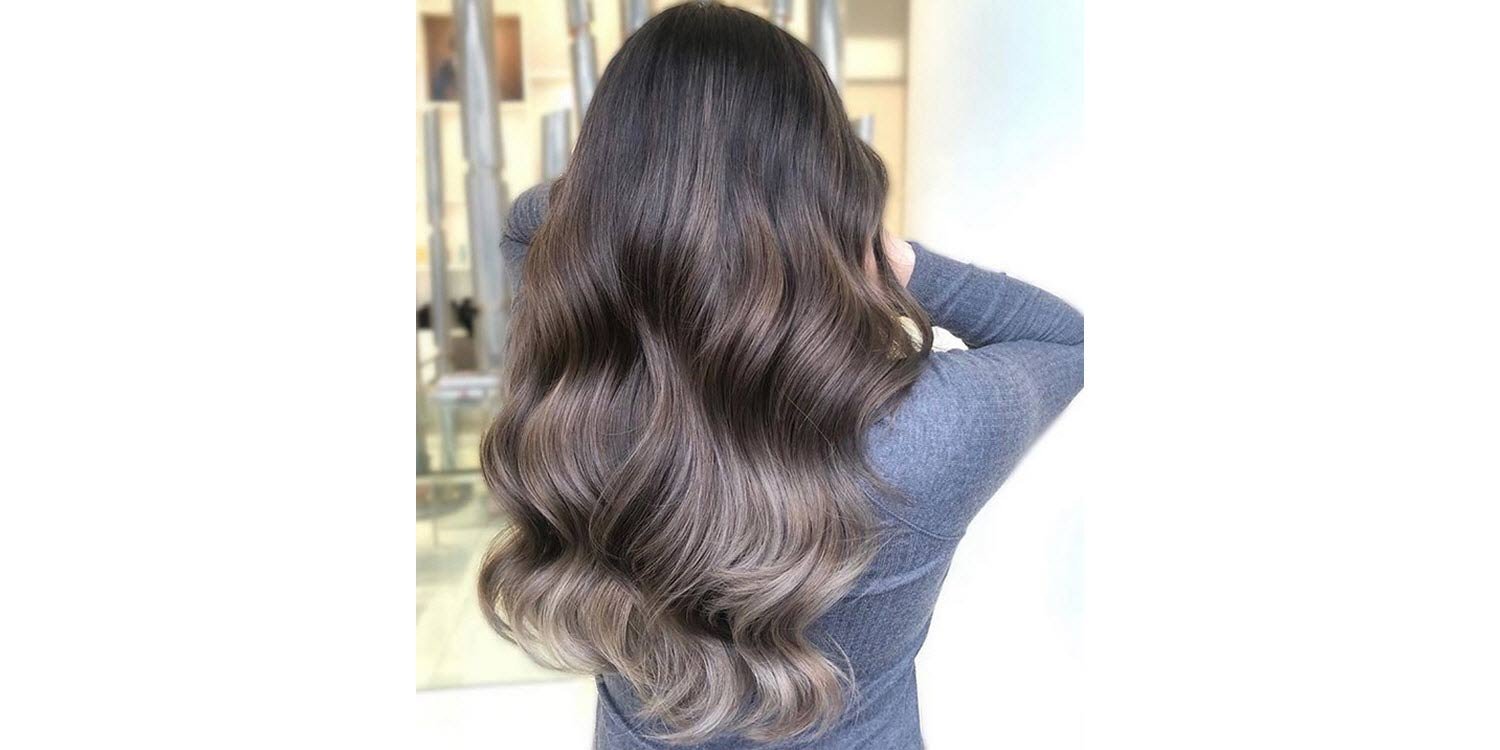 Hair Color Credit: @evalam_
Rosé lovers no longer shelve their favorite wine when the weather gets cool, and rosé hair color fans are following suit by embracing the hue year-round. This season's rosés feature a cool, silvery finish which makes them more sophisticated than ever before. A few lighter pink balayage highlights placed on the ends of this hair color give the shade depth and dimension.
Highlighter Yellow & Green Hair Color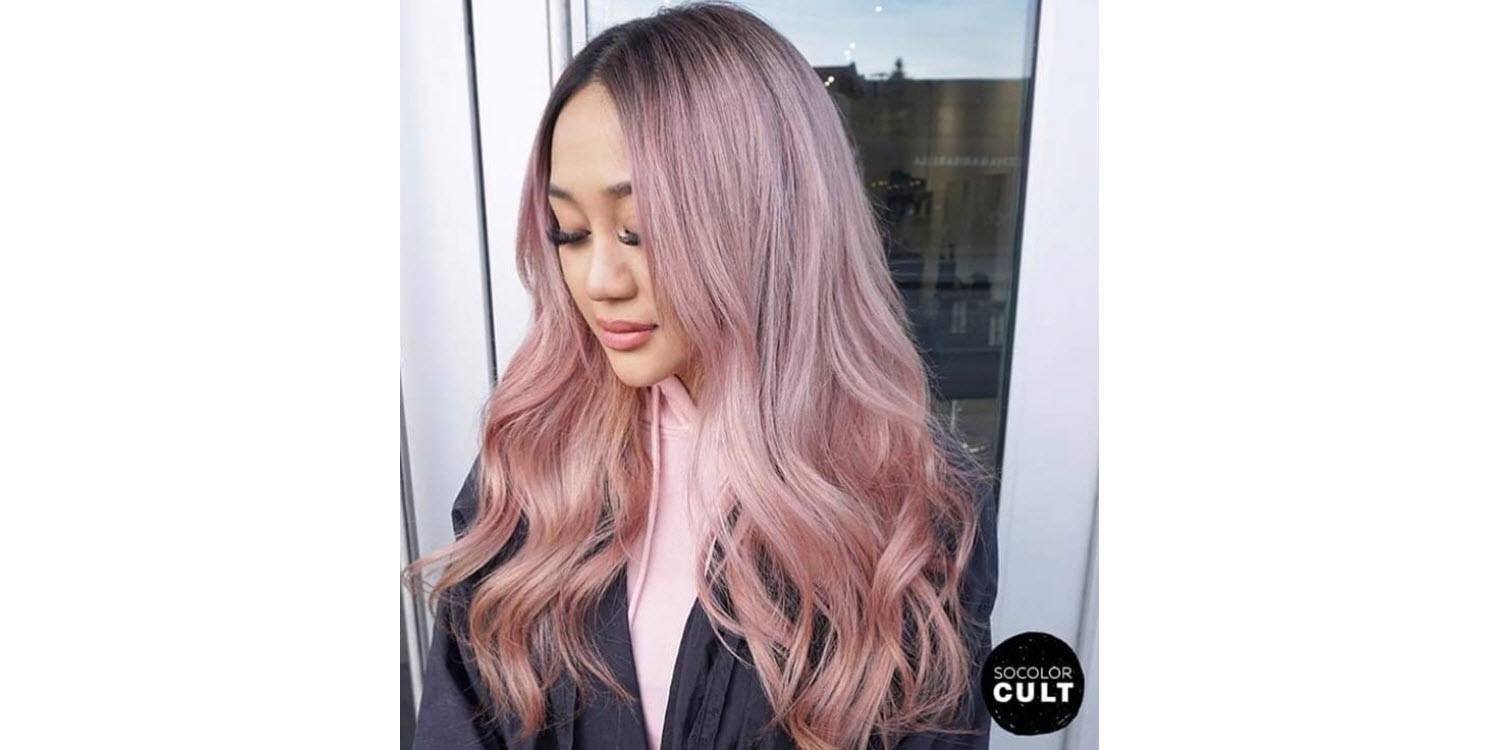 Hair Color Credit: @caitlintyczka
You flag keywords with fluorescent yellow and green pens in your textbooks when you study. Now why not try one of those neon hues to play up a cute lob haircut with curtain bangs? The secret is to gradually feather the highlighter shade into the hair to avoid a solid, stripe-y effect. And if you're using a hot styling iron to place waves in your colored hair, be sure to protect strands with a heat buffering formula. It will help your hair color last longer.
Outline Face Framing Highlights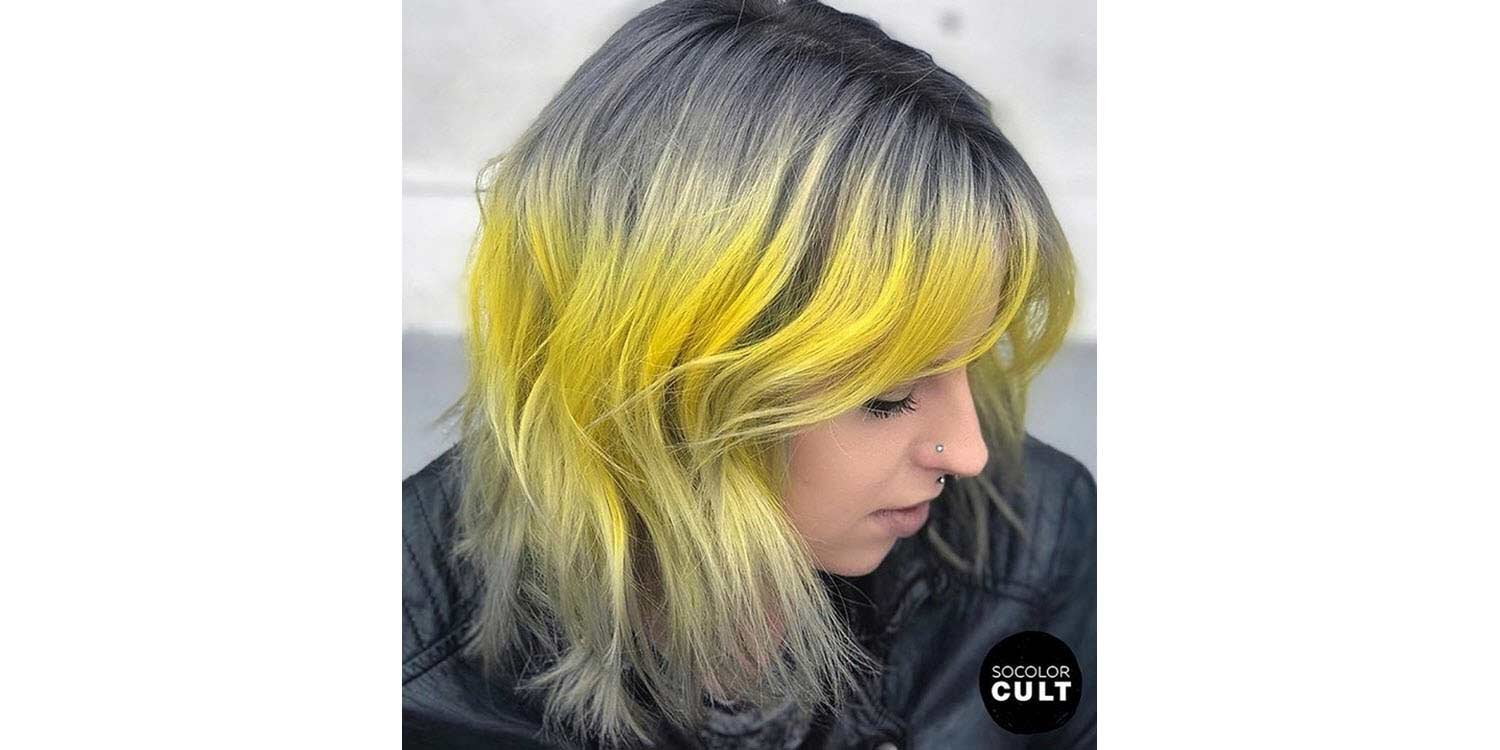 Hair Color Credit: @kimsande
You've done balayage highlights, ombré, teasy highlights and babylights. Now get ready for outline highlights. These brighter pieces trace the contours of your hair like a thick pencil. They're primarily concentrated in front, around your face, for a dramatic, complexion-enhancing glow. They're at least two or three shade lighter than your base color to create enough contrast to ensure the highlights pop.
Clamshell Blonde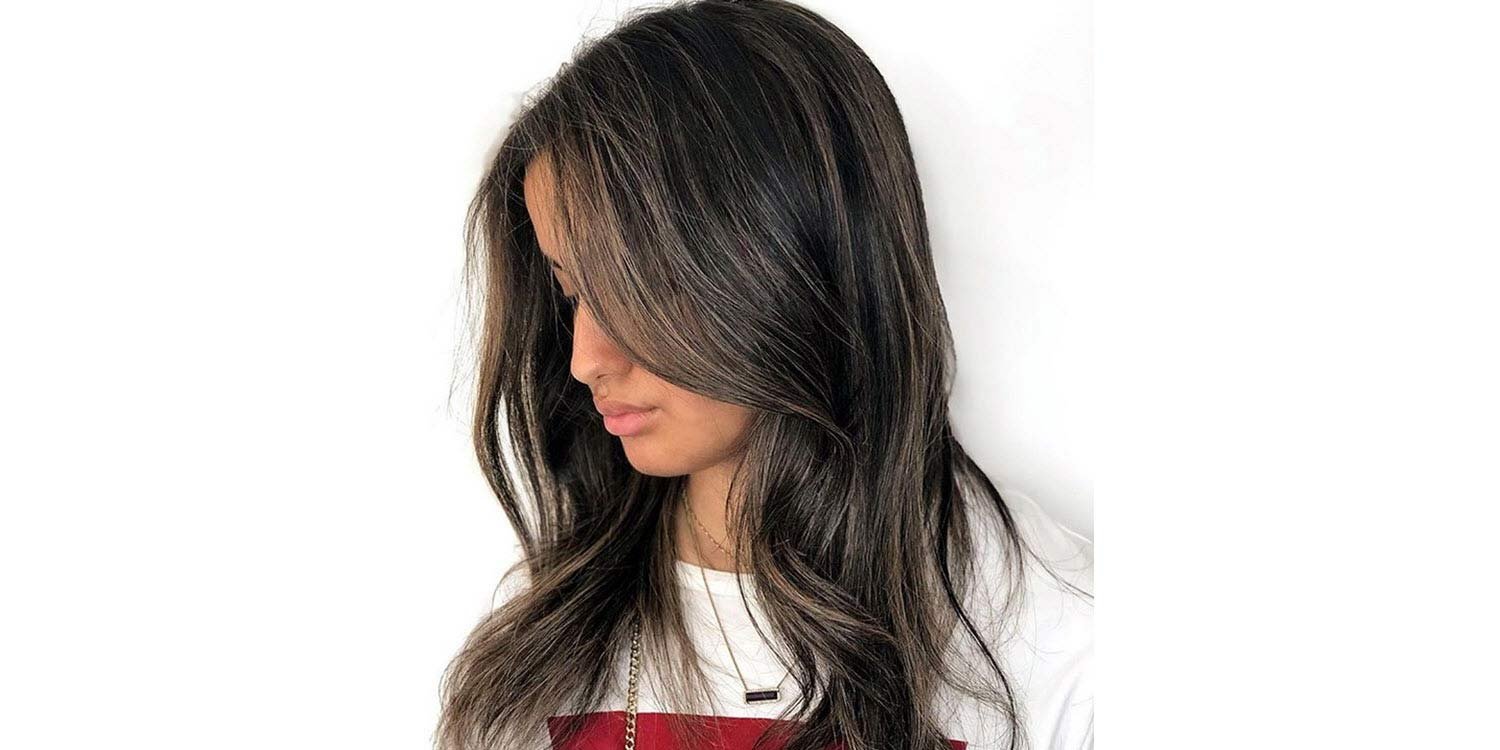 Hair Color Credit: @hairbynicoleb
Cooler weather calls for cooler blonde hair color, like a subtle blend of beige, champagne and almost-white. Hair this light is easiest to attain if your natural color is light brown or lighter—darker hair contains warm tones that get brighter as it's lightened.
Hazelnut Bronde