16 Hair Color Ideas To Try Right Now
Jackie Summers | March 31, 2017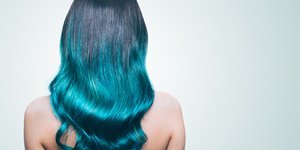 A change is coming, and it's probably going to happen for your hair. Because as difficult as it can be to quit your SO, leave your frustrating job or disown your impossible sister, it's becoming easier and easier to change your hair color.
Mocha Balayage
Play it cool with this sophisticated shade of neutral brown roots gradually morphing into heavy mocha highlights with violet undertones. Then keep your cool by using a blue shampoo once a week or so to neutralize any unwanted brassy tones. It will make sure those mocha highlights remain clean and pristine!
Major Makeovers
OK it's time to get down to business. You're ready for a hair color idea that will catapult you out of your comfort area and put you squarely in the total transformation zone. Here are guaranteed ways to make people sit up and take notice!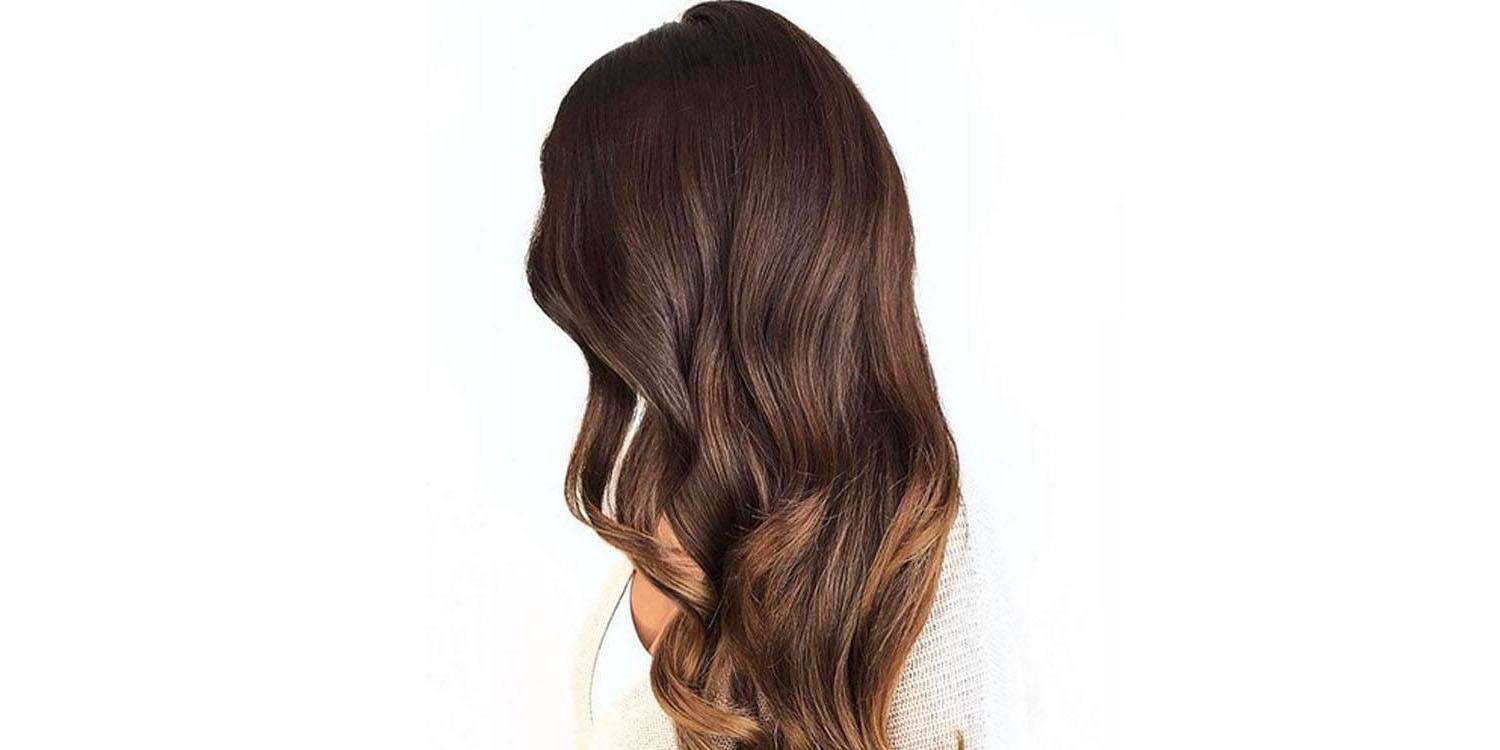 Rose Gold Hair
All hail this pretty, rosy shade! It's breaking the internet because the color is so unique and so appealing. There are dozens of variations, from this warm, peachy version, to cooler, more metallic pinks to rose gold highlights and accent panels. So basically, there's a rose gold hair for everyone to love!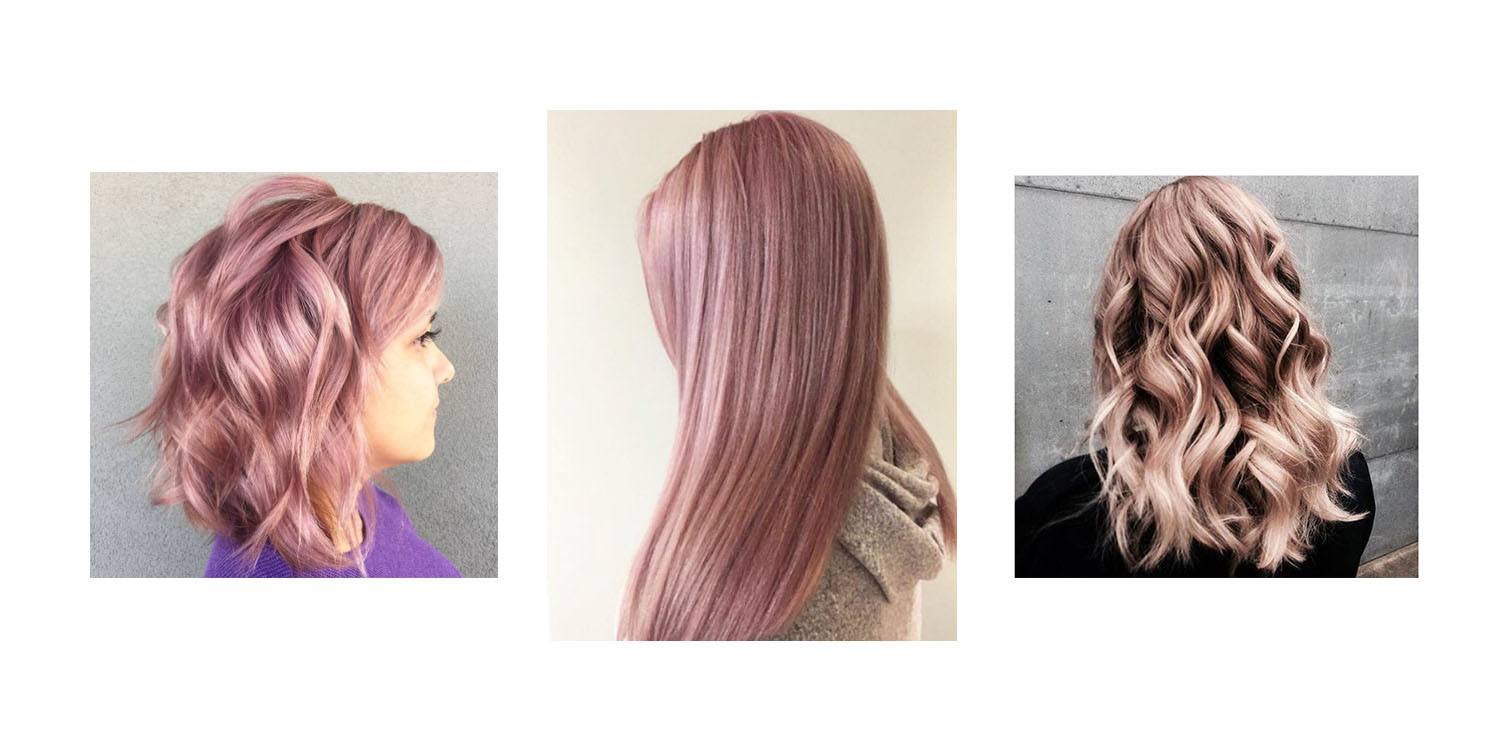 Blorange
Here's another option that encompasses a wide range of choices. Technically a blonde/orange blend, the outcome can range from yellowy to the red orange color of a blood orange to a blushing peach version. They're all spring-worthy and pretty, and most people can find a blend that flatters their skin tone. Since you would have to lighten your hair considerably if you're starting out dark, these shades are best if you're already blonde or at least fairly light.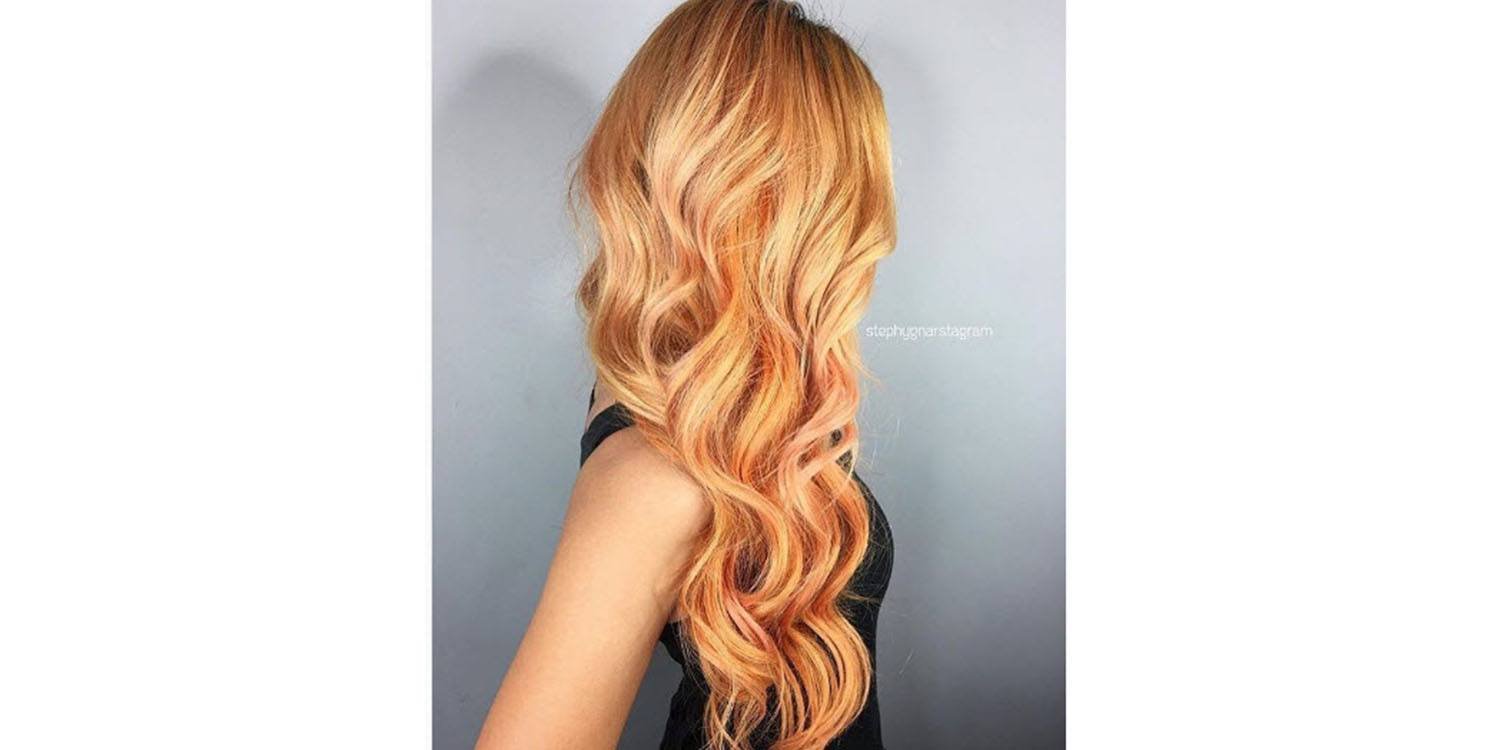 Rainbow Color Melt
Color Melting is a new technique for blending multiple colors within a variety of palettes, from brights to pastels to natural shades. The technique really unlocks your artistic expression so go ahead and reach for the rainbow! Your colorist will brush on your choice of shades along each section and then smush them together for a seamless transition. To see more examples of color melting in various shades, click here.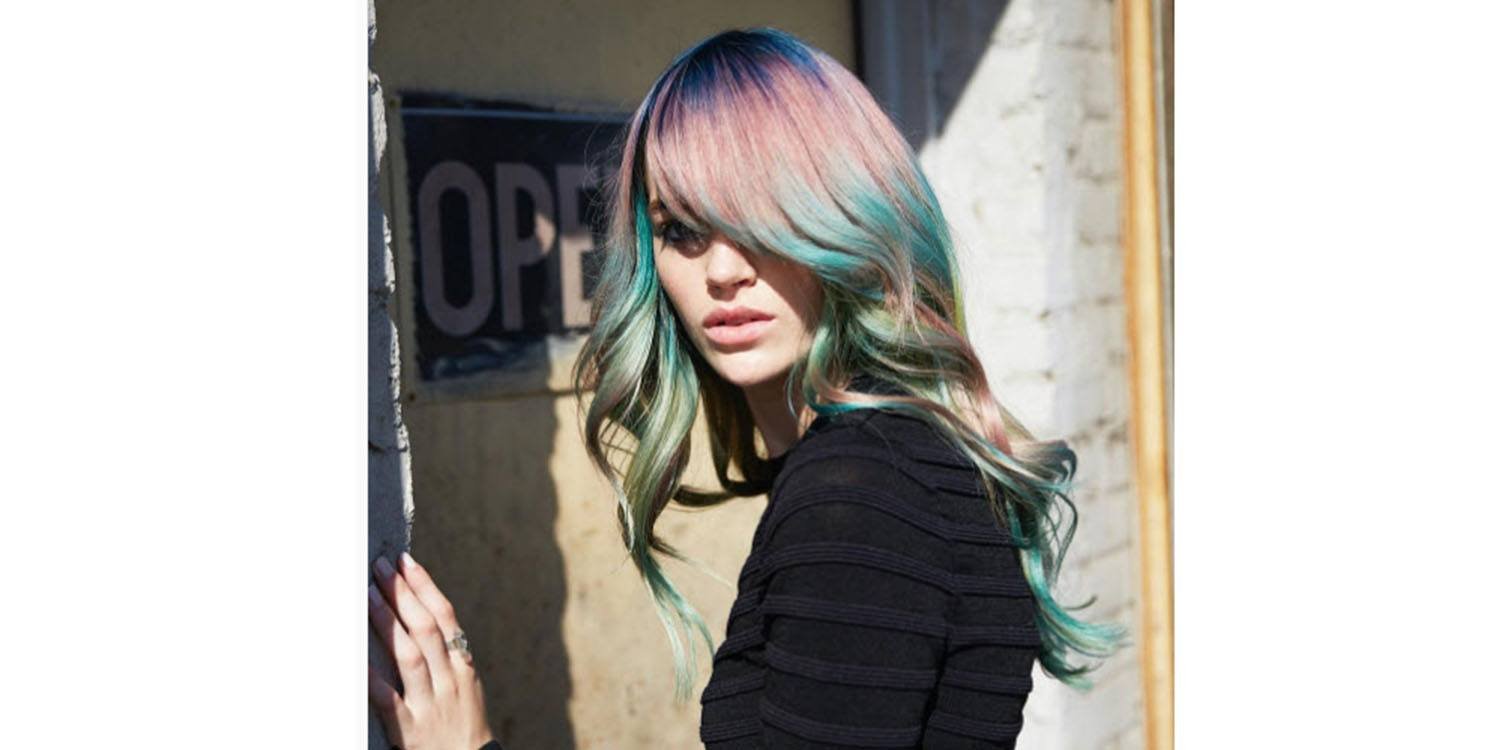 Smoke on the Water
Hazy gray hair color gets a chic embellishment with a few dipped tips of blue violet. The accent color ensures the whole thing reads as intentional rather than, "I just let myself go." Dramatic, stone-colored hues like this require a diligent approach to makeup. Keep your face properly primped – with eyes, cheeks and lips on point--to avoid looking washed out!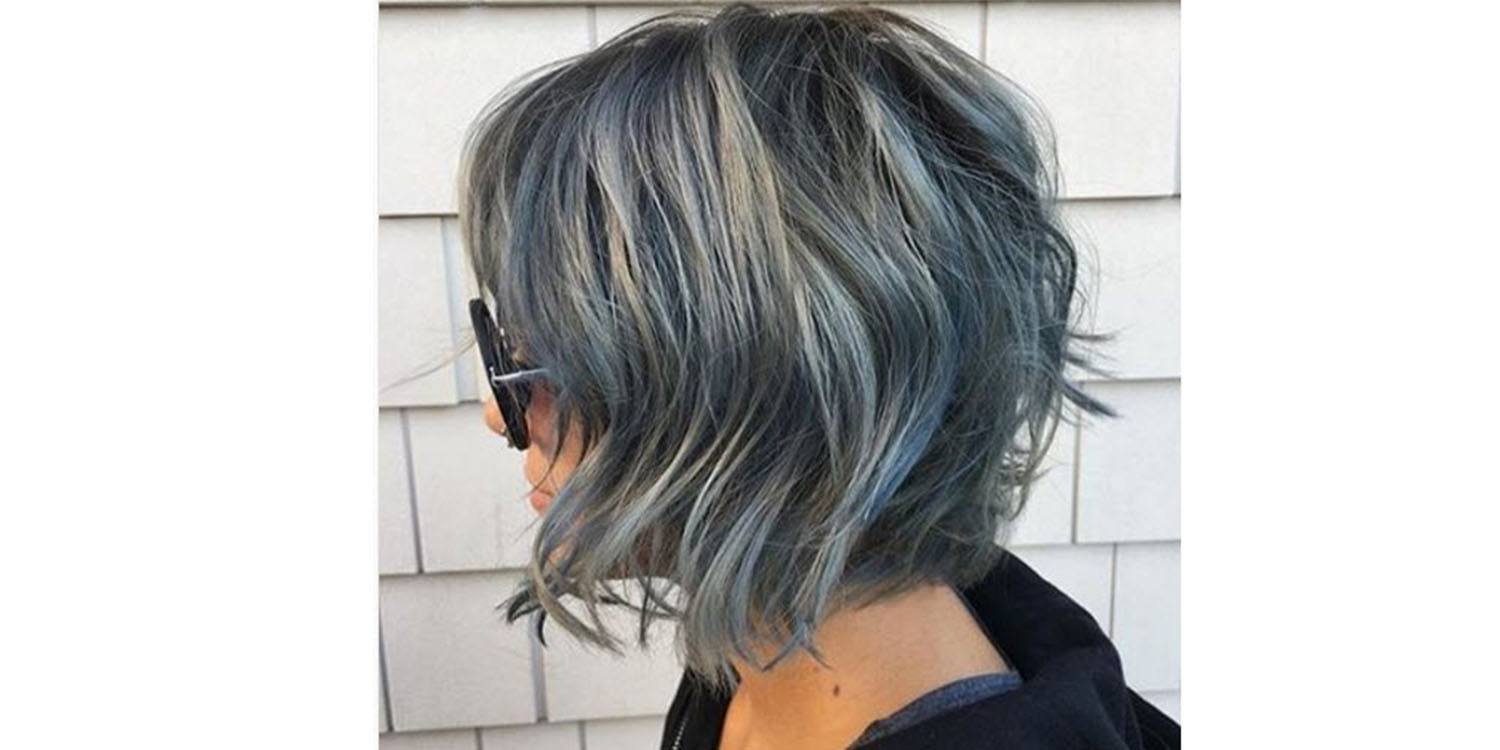 Red Hair
Have you ever thought about dying your hair red? Maybe you were a redhead as a kid, or maybe you've always just loved red hair. Red is a high-impact hair color—it grabs attention immediately! So if you do opt for a red hair color shade, get ready to turn heads! To help you decide on the right red hair color for you, here are some great options,along with tips for going red, from the pros at Matrix.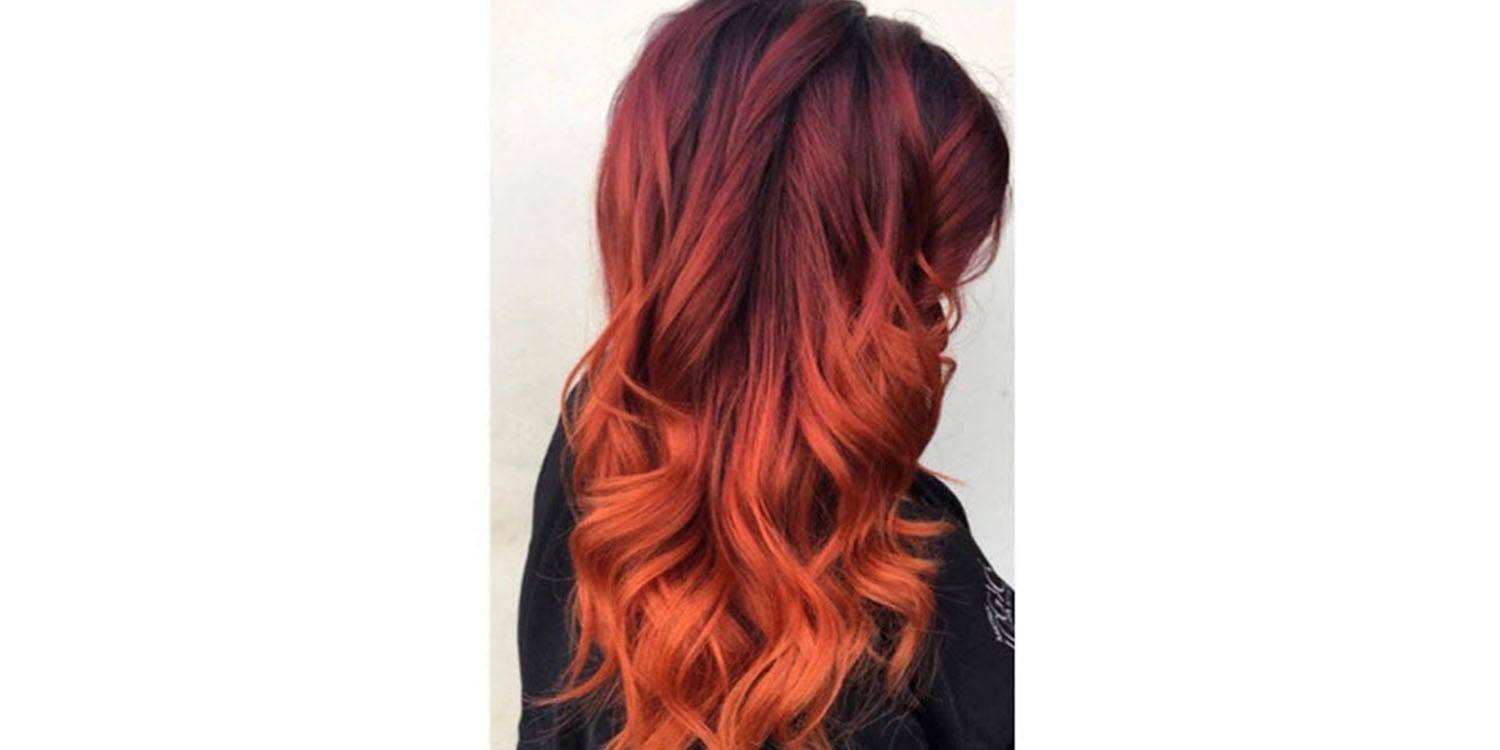 Burgundy Hair
Burgundy hair color is a dark red violet shade that is dramatic and memorable. It suits people with complexions that are dark or olive-toned and looks striking with brown or icy blue eyes. Burgundy hair color is all the rage and the perfect coloring opportunity for natural brunettes to go a little deeper. If you're worried about going all in, consider starting off with ombre in deeper red and purple tones.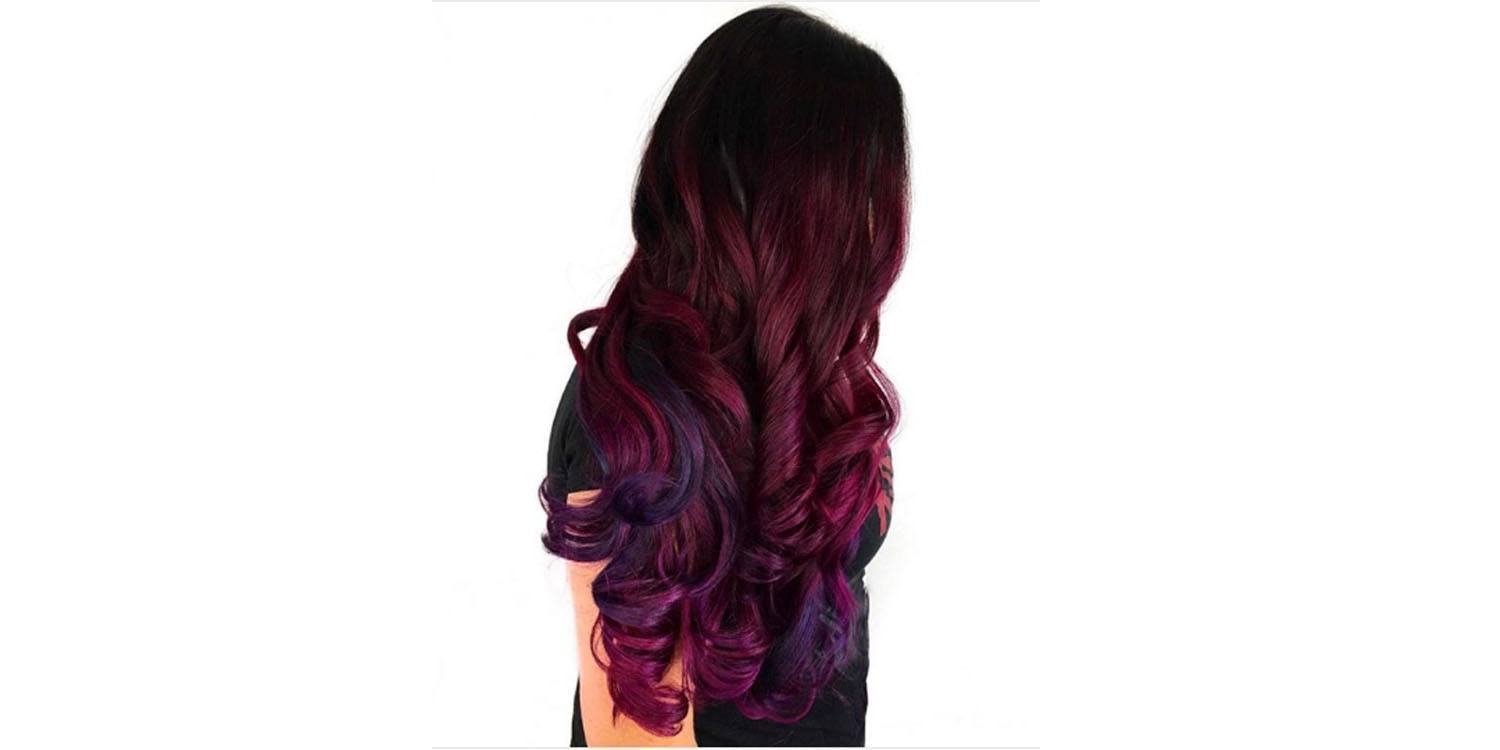 Silver Hair
Going grey takes a sexy twist with the emergence of the silver hair color trend. It's been all over celebrity Instagram accounts, fashion week shows and now is your chance to take this icy plunge! Talk to your stylist about various shades of grey that are right for your complexion and hair coloring routine, as some coloring services will need to be frequently maintained.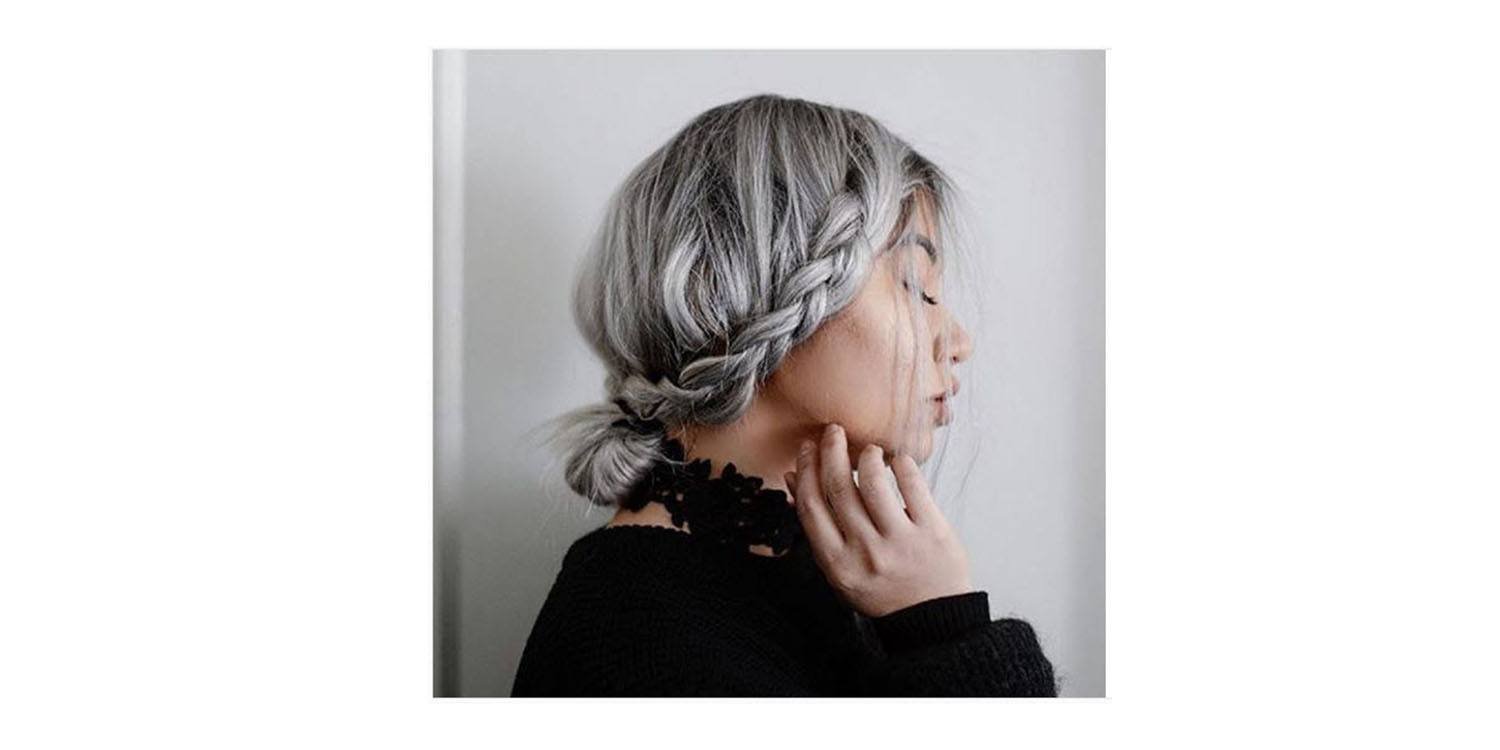 Blue Hair
Partnering naturally dark brown or black hair with shades of blue hair color is a daring way to do something different with your luscious locks. If your goal is a real head-turning style for your color-treated hair, try using two bright colors together, such as dark blue on top with light blue on the bottom. Consider blue hair colors that incorporate hues of pastels. Not for you? Try to incorporate ombre, underlights, or even color melting into the look!
Still want to explore more hair color ideas and trends? Check out the all NEW Matrix Experience.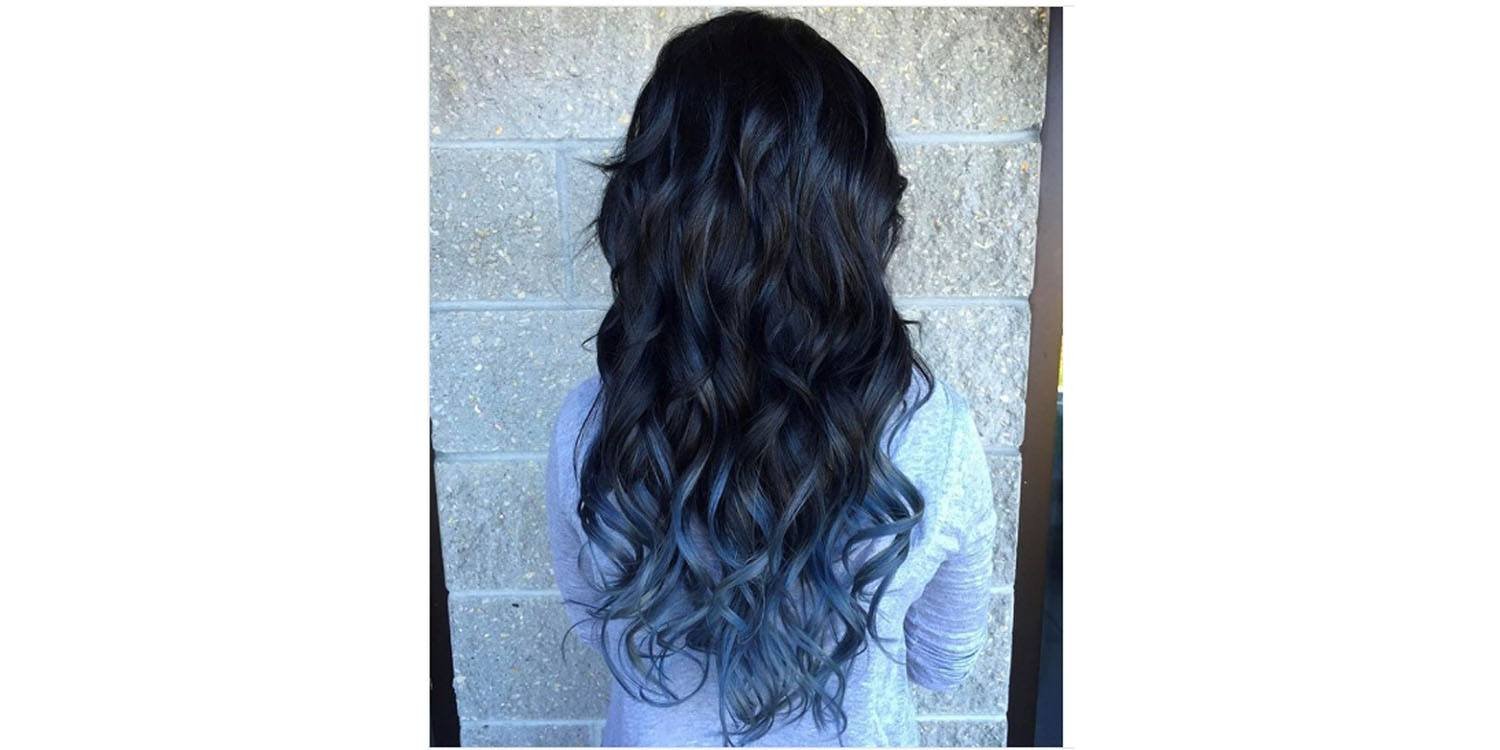 Thanks to new technology like hair bonders that go right into the color formula to prevent breakage and repair damage, embracing a new hue has never been safer or easier. So whether you're up for something massively different, or simply in the market for a shade refresh, here are 16 fabulous hair color ideas to make headlines.
Subtle Shifts
Don't want to freak out your boyfriend or your boss with an "is that you?" transformation, but you're still in the mood for something fresh? Here are four hair color ideas that will stealthily upgrade your look.
Tiger Eye Brown Hair
This palette was inspired by the tiger eye gemstone, which is characterized by a swirl of honey, caramel and pale mocha tones. It's this season's Holy Grail for brunettes because the balayage highlights nestled in a rich chocolate base are elegant, chic and flattering. What's more, the maintenance is fairly minimal since most of the color action is in the middle and ends of the hair.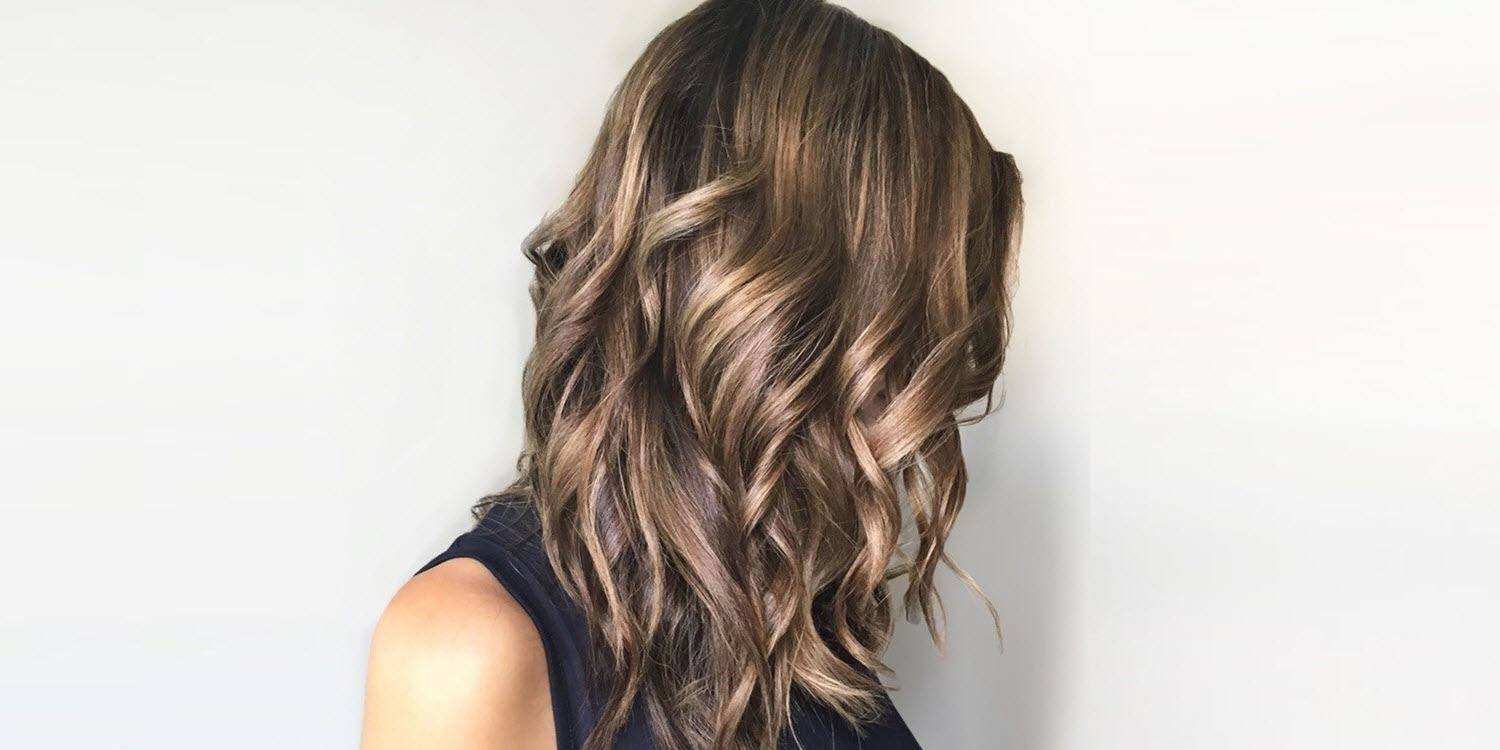 Richer Brunette
After many seasons of lightening their brown locks, many brunettes are exploring their dark sides. A rich, espresso base provides a striking counterpoint to most complexions, and a few balayage caramel highlights will keep the big picture looking lively and dimensional.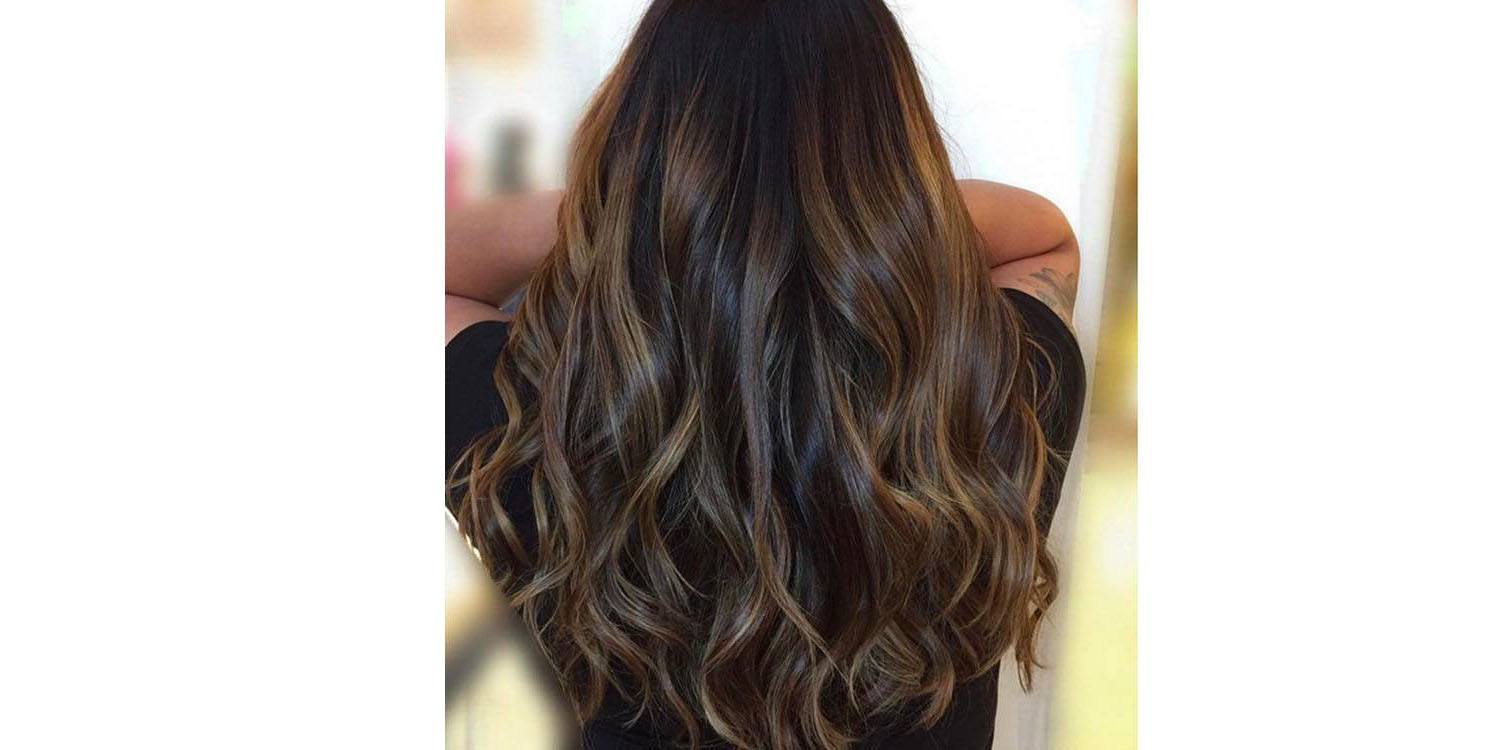 Rooty Hair Color
There was a time when you'd be screaming bloody murder if your hairdresser left this much darkness at your roots. But now people are paying extra for the trendy, shadow root look. After all, if it's good enough for Katy Perry and Madonna, you'll have what they're having! The secret to this look is in the blending—the darker color must be feathered into the lighter shades to avoid any trace of a clumsy, harsh line.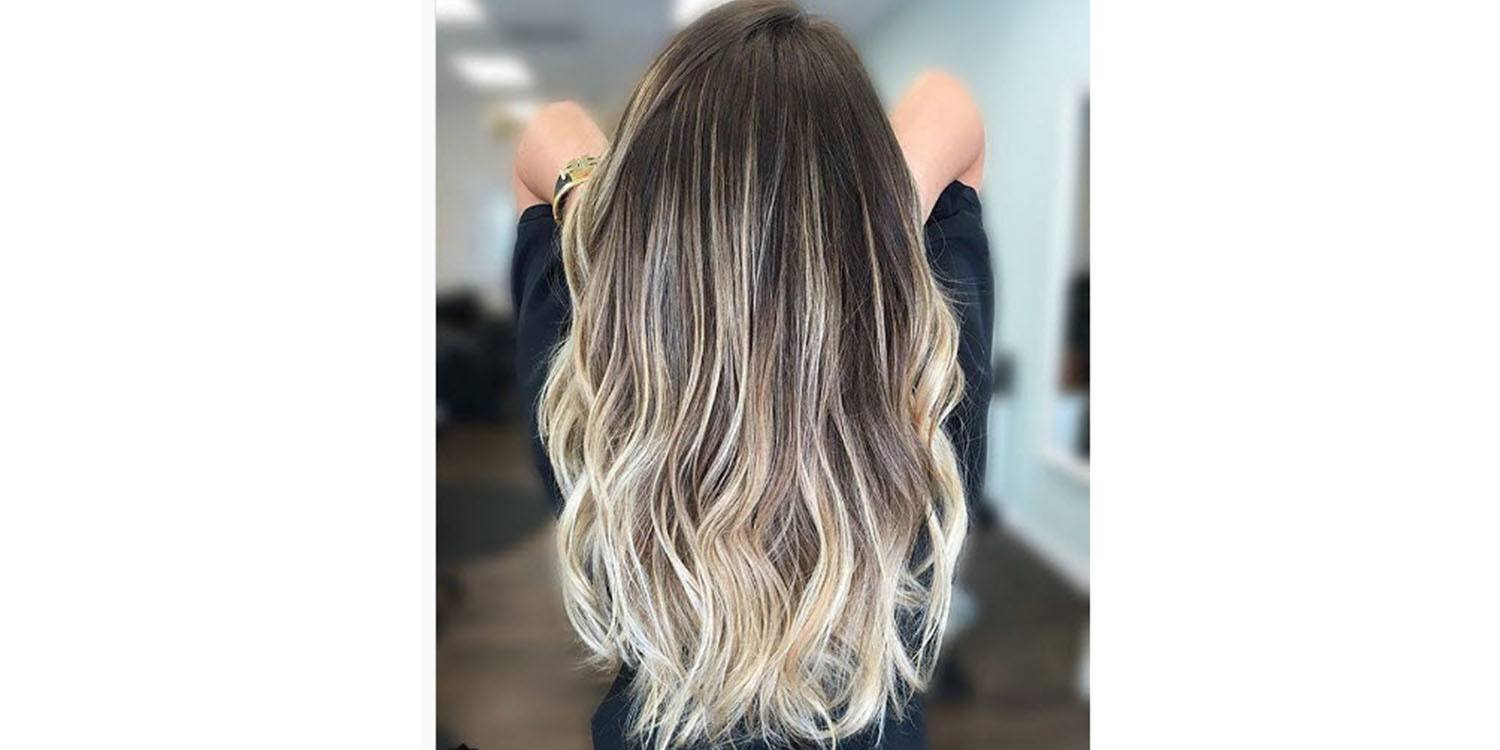 Balayage + Babylights
Babylights are ultra-fine highlights, placed throughout the crown area and around the face. Balayage highlights are hand-painted onto the midsections and ends, creating a natural, sun-kissed effect. Combine the two and yowza! You up your hair color game from pretty, pretty good to downright dazzling. As in, you'll positively glow. This is a small tweak that adds up to a huge difference.
Trendy Updates
You're not usually the first to try the latest thing, but you do pride yourself on being in the game and having a pretty good handle on what's new. These hair color ideas are happening right now, and will show you're in the know.
Brown Sugar Hair Color
A little bit ashy brown, a little bit creamy blonde, this is like the Chanel suit of hair color. It's chic and classic and lifts the wearer to a new level. It's the perfect upgrade for brown hair and a great way to subdue a too-light blonde. Be sure to keep some lighter blonde highlights around your face if you opt for this bronde color design!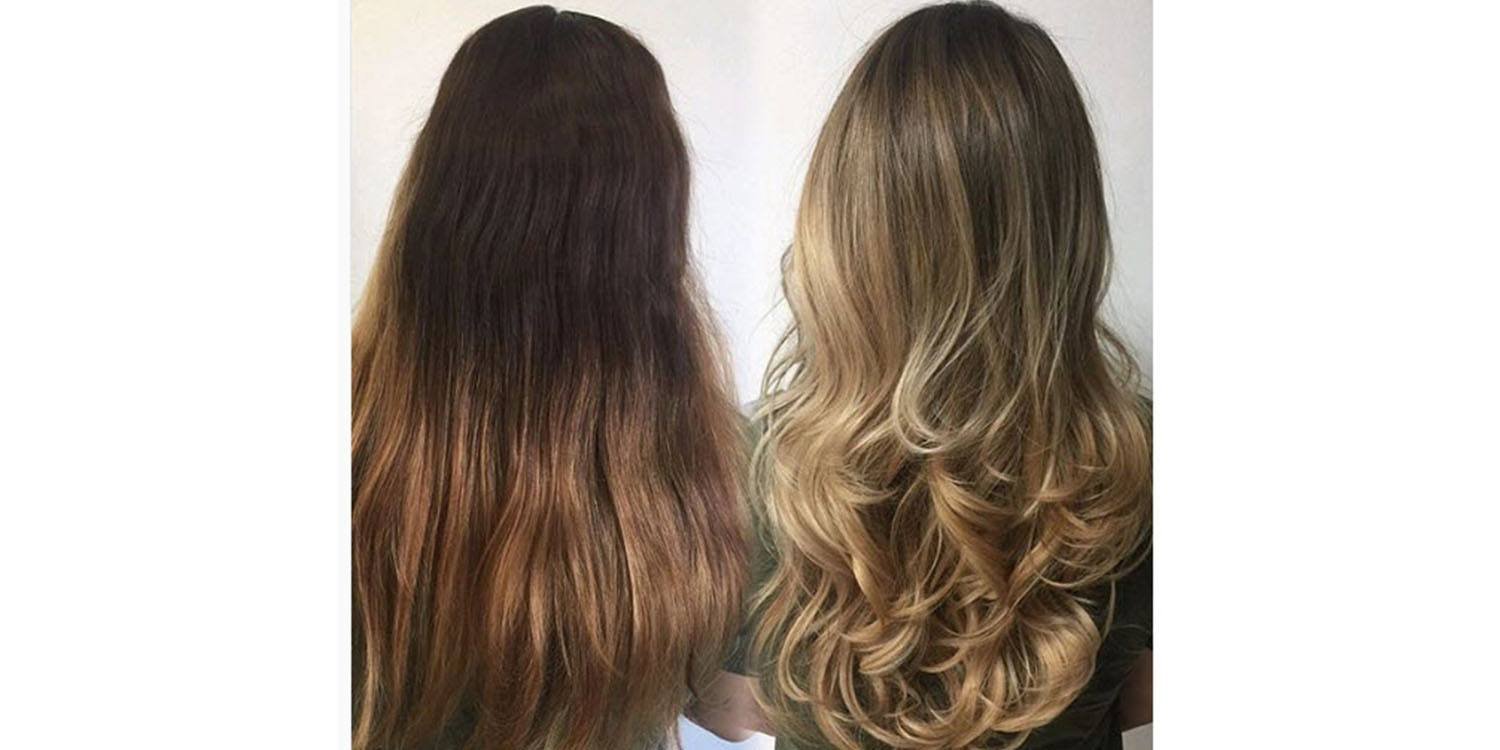 Ice Blonde Hair
This is below-zero blonde, as frozen as a DQ Blizzard. It's a commitment for sure, because you'll have to keep your hair in pristine health with loads and loads of deep conditioning treatments, and you'll need to visit your stylist every three-to-four weeks for retouches. But it's all worth it to be the girl in the room sporting this platinum hue that makes you as rare as a snowflake!
Strawberry Blonde
Squarely on the spectrum between blonde and red, this happy hue is the perfect choice for warm weather. It's equal parts sexy and sunny, embodying the best of its two main ingredients. If you aren't blessed with them naturally, you may be tempted to dot on a few faux freckles, 'cuz that's what strawberry is all about!