Hair Horoscope: The Best Summer Hairstyle For Your Zodiac Sign
Jackie Summers | July 06, 2017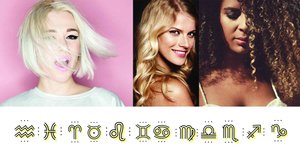 Can the zodiac hold the keys to a perfect hairstyle match? This hair horoscope forecasts the best summer hairstyle trends—including pixie cuts, long bobs and balayage highlights—for your sign.
CANCER (June 22 – July 22): Balayage and Beach Waves
Crab, you are the ultimate, dreamy moon-child, and you're never going to be comfortable with anything other than soft, flowing hair tresses. Bring yours up-to-speed this summer with barely-there beach waves, created by putting a few soft bends in the midlengths and ends with a flat iron. Then ask your stylist for some silver balayage highlights that will give your hair color an all-over, lunar glow.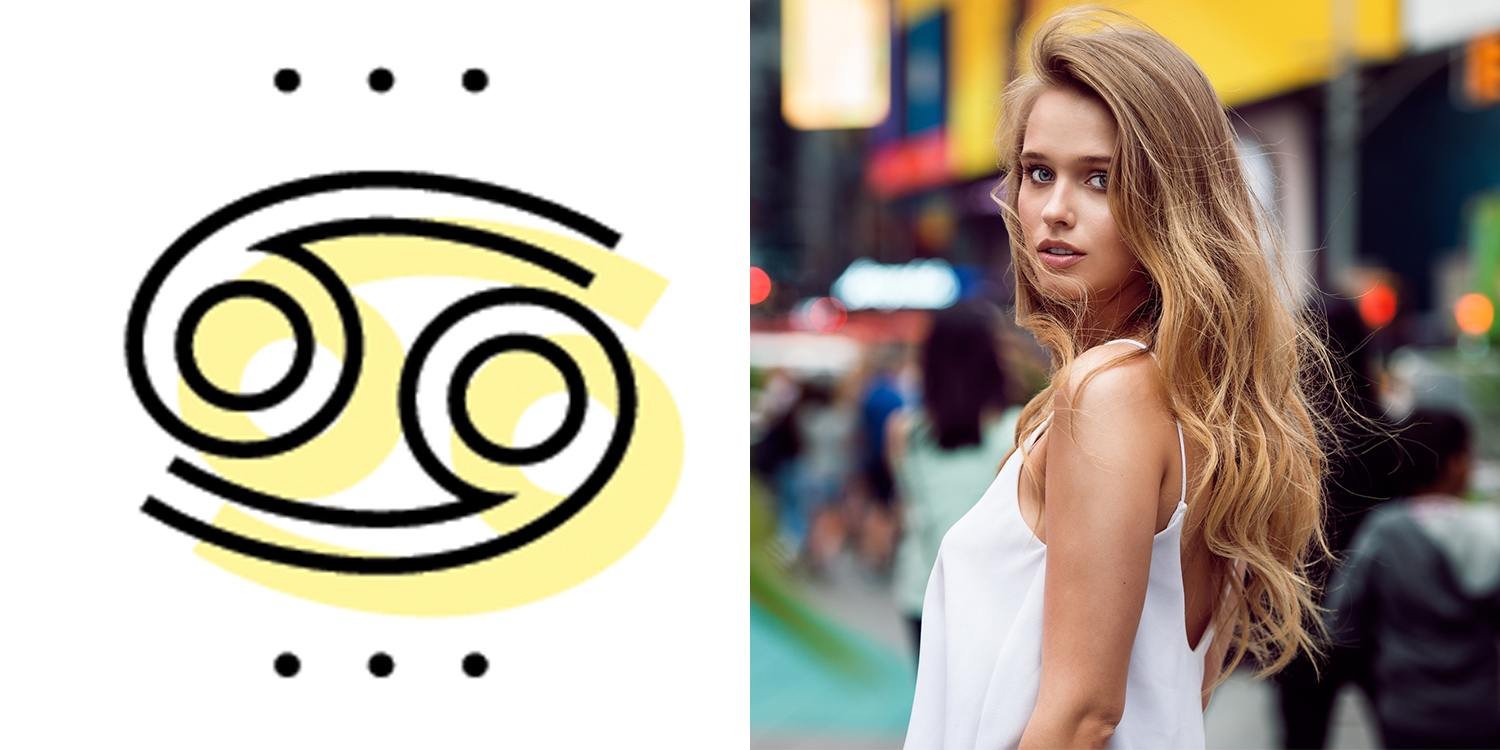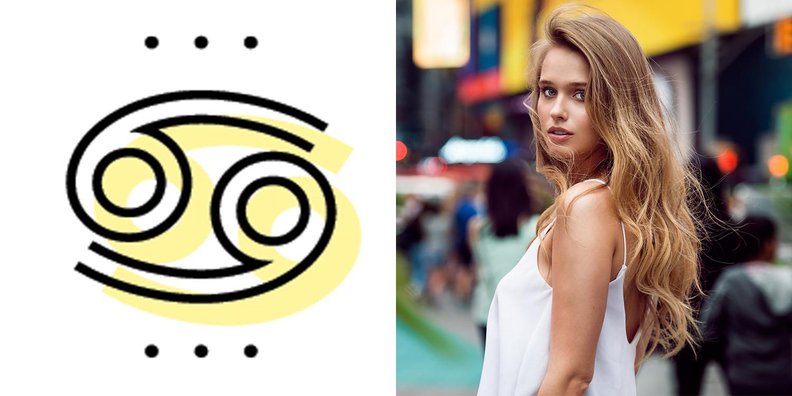 LEO (July 23 – August 22): Straight, Long Rose Gold Hair
Leos do it all at full bore and full roar, which is probably why others always look to the lioness for a flash of regal, royal glamour-- and even a bit of glitz. You can deliver on all counts this summer by embracing the latest summer hairstyle trend—smooth, long, straight hair. It's hair-to-there, ribbon straight and smooth as glass. Add a squared-off hair fringe for an "I've Got You Babe" vibe, and pair it with shimmering copper hair color, or the season's trendiest hue—rose gold hair color. (Keep your fiery hair color intact with natural shampoos and conditioners that are free of sulfates and salts that can cause it to fade too soon.)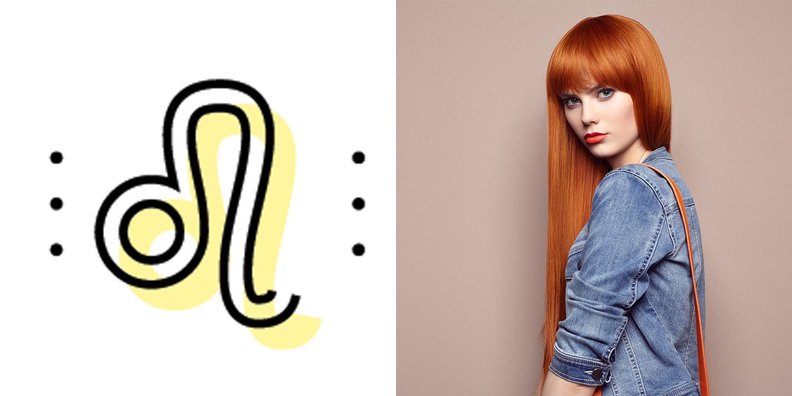 VIRGO (August 23 – September 22): Long Bob
Your feet are always planted firmly, Virgo, which is the best place for you to keep everything under control and running smoothly. Hands down the summer hairstyle for you is a mid-length lob or long bob. It's easy, versatile and on-trend, which ticks all of your boxes. Although "lazy" is never in your vocabulary, try styling your lob with lazy hair waves to project a summer vibe. Use a heat protection spray and a flat iron for a compressed wave shape.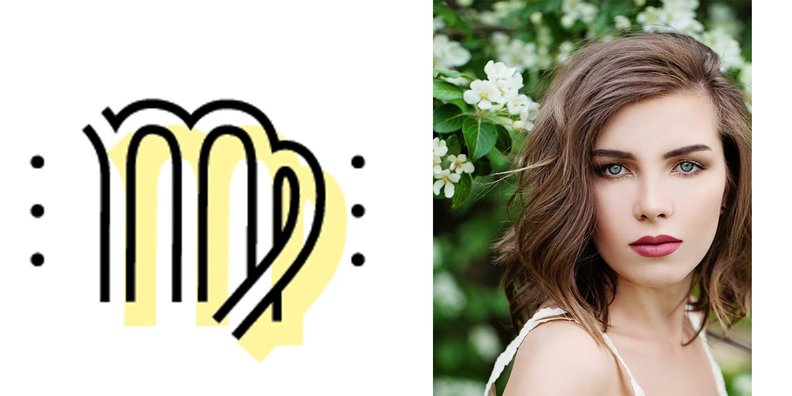 LIBRA (September 23 – October 22): Heatless Hairstyle with Balayage
Light, breezy, arts-loving Libras revel in all summer has to offer—sunlight, beach life, music festivals and art fairs. You'll fit right in at all of your warm-weather occasions with easy, heatless hairstyles like soft, textured heatless waves. To get the look, apply an air-dry cream to damp hair, divide into four sections, divide each quadrant in half, twist the halves together, secure and air dry. Complement your heatless hairstyles with balayage highlights and a root shadow that won't require a touch-up until fall.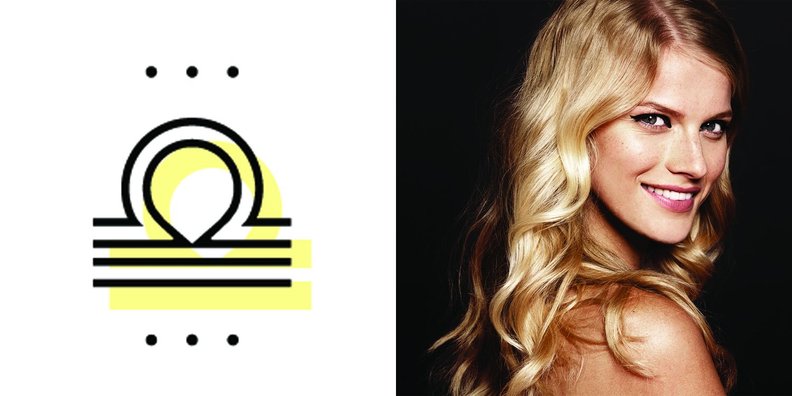 SCORPIO (October 23 – November 21): Sharp Bob with Bangs
Your deep, mysterious nature isn't going to completely make way for warm weather frivolity, and that's ok. You can maintain your sultry aura with a crisp, classic bob haircut and eye-veiling bangs (the better to keep them guessing!) Style your bob to glossy perfection by applying a smoothing cream before blow-drying and finishing with a hair oil mist full of the natural ingredients you love, like sunflower, olive and borage oil. Consider a sleek hair glaze of ebony or eggplant hair color, because if anyone can rock purple hair, it's you!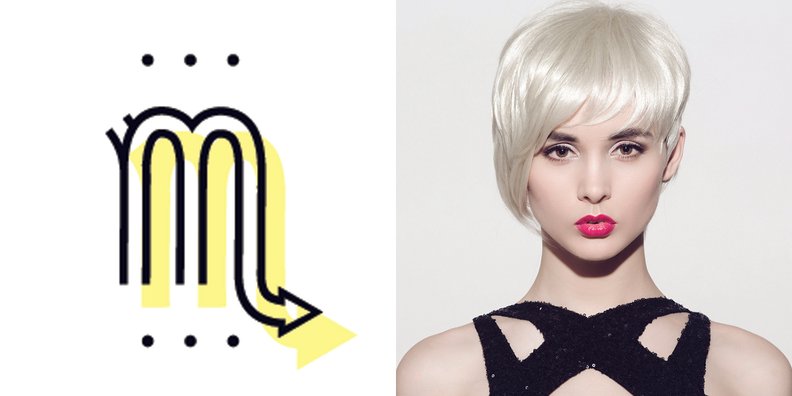 SAGITTARIUS (November 22 –December 21): Undercut Pixie
Adaptability is one of your key virtues—you're a freewheeling soul! Summer is your favorite season—the time to jump the fence and gallop the meadows. Set yourself free from hairstyling drudgery with a closely-clipped short haircut. Ask your stylist to leave the top long—the better to show off your new blue and purple hair color! Color Melting--a seamless blend of transitioning colors—is one of summer's biggest hair color trends!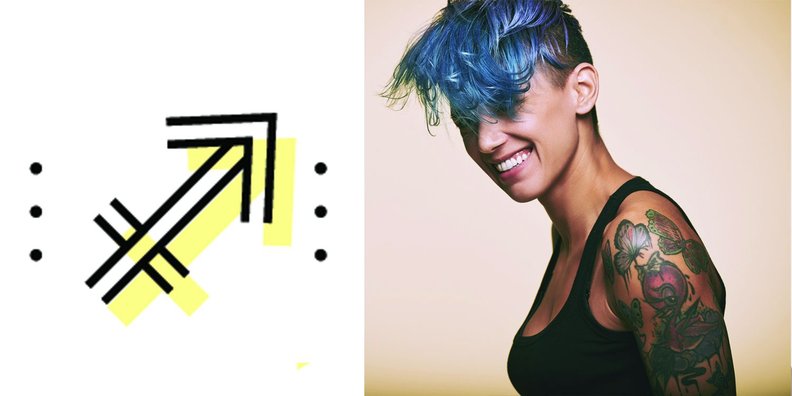 CAPRICORN (December 22 – January 19): Curly Twist Out with Summer Highlights
Other signs may set aside time for summer sun and summer fun, but not you Madame Capricorn. You know that hard work pays off, and with that in mind, you'll rest sometime in the distant future. Lucky you! Natural texture is one of summer's hottest trends, and since you have little time to style your hair, now is the perfect time to make the most of your natural curly hair with a twist-out. And since you have no intention of lounging in a beach chair any time soon, pop into the salon for some sunny, golden blonde highlights that will make it look as if you did!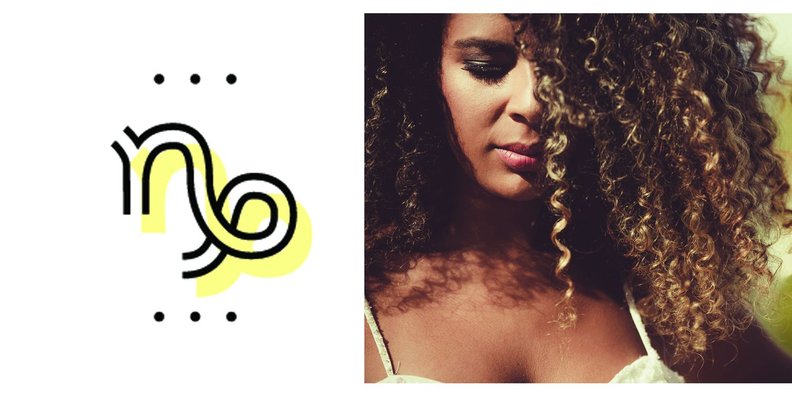 AQUARIUS (January 20 – February 18): Double Knot Buns
You're a true original with very little interest what anyone else thinks. You go your own way, and inevitably, your legions of friends follow. You're rather a Pied Piper when it comes to your hair, and this summer finds you feeling very chic hippie (Age of Aquarius and all that) with creative braids and hair knots, like these fun, high, double buns. (Pro tips: Don't place the hair buns too far on each side of the head or they'll look like horns. Also, before forming the buns, place each section in a ponytail, mist with a flexible hairsprayand lightly tease for fullness.)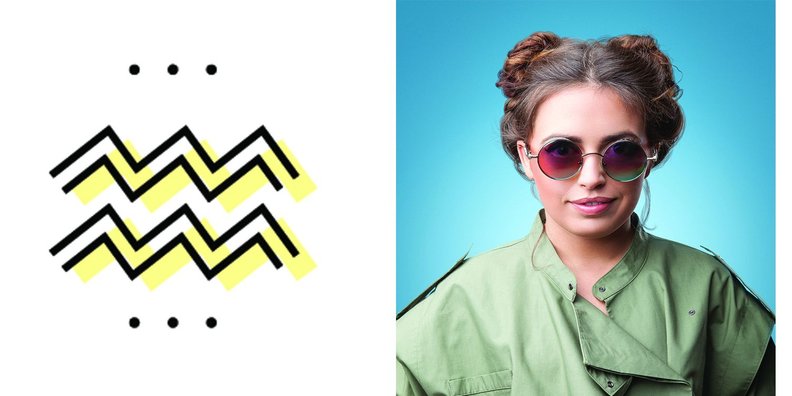 PISCES (February 19 – March 20): Ultimate Blonde Hair
As the dreamy, creative mermaid of the zodiac, you're completely at home in the "depths" of your imagination. Your world is as shimmery and sparkly as the scales of a beautiful fish, so why not let your hair in on some of that gorgeousness? A cool, clear platinum blonde hair color shade isn't for everyone, but you can pull it off. Just be sure your hair stylist adds a bond-enhancing formula to the hair toner and lightener to keep the structure of your hair strong and moisturized!
ARIES (March 20 to April 20): Peek-A-Boo Highlights and a Pixie Cut
Aries, you're the first to jump from the frying pan into the flames—the Zodiac's natural leader. Life is like your own personal candy box and you're busy, busy, busy sampling everything it has to offer. You also tend to run hot, so make your summer hairstyle easy on yourself with an airy, low-maintenance short pixie crop haircut. And because you are confident and unapologetic, Ms. A., style it with lots of styling paste for dramatic hair texture, and add a few bold burgundy and pink highlights to be sure your pixie cut stands out from the rest.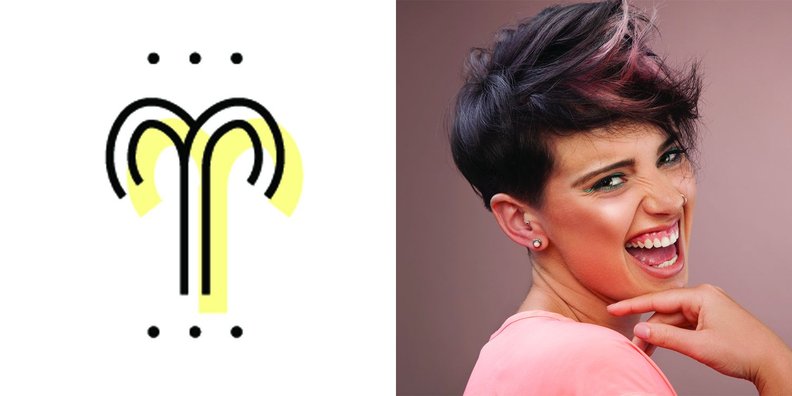 TAURUS (April 20 – May 20): Curtain Bangs
Elegance is in your blood, you divine bovine—you always strike the right note of understated femininity. You're also perfectly content to stick with a hairstyle once you've settled on "the one," which could mean that you haven't changed up your look in some time. This summer, start slow, by cutting a cool, long fringe bang and maybe even a few long layers to frame your face. If you're feeling really sassy, ask your stylist to add some mocha brown balayage highlights, too! The shift will be subtle but chic, aka—just the way you like it!
GEMINI (May 21 – June 21): Hair Braids for Days
No one can accuse you of getting stuck in a rut—your natural curiosity keeps you on the move and ever-changing. For your hairstyling pleasure, may we recommend braids? They're all the rage, and there are dozens of braids to try—French braids, fishtail braids, Dutch braids, four-strand braids, five-strand braids, box braids…the list goes on and on. Even you, Gemini, will not get bored—you could sport a different braided hairstyle every day of the summer and never repeat yourself. Here's a hair braiding tip: add a texturizing spray to your hair before doing the twist—it will help you get a grip!