Top Fall Hair Color Trends
Jackie Summers | August 23, 2017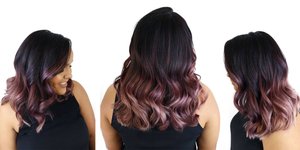 Fall hair color trends for this year's back to school are rich, bold and energizing—the perfect way to update your look! Here, Constance Robbins, Matrix Artistic Educator, identifies eight trending hair colors. The good news? Many of them are perfect for darker hair colors. So this season, you don't have to be blonde to have fun!
Burgundy hair color is empowering. This season, it's best when it's a blend of warm and cool hair color tones, which creates a dynamic, "nobody puts Baby in a corner" hair color. Keep in mind that burgundy hair color looks best when it's vivid. To prevent burgundy hair color from fading, ask your hair stylist for shampoo and conditioner formulas that are specifically made for colored hair.
@hairhunter, @hair.by.lindsey, @constancerobbins
Low-maintenance and affordable, bronde hair color can be created for just about every natural shade of hair color, whether you're blonde or brunette. As the name suggests, it's an in-between hair color shade—a blend of brown hair color and blonde hair color. It's usually achieved with a balayage technique, but that can vary depending on the natural hair color and the desired end result. It's a great fall hair color shade for blondes, says Papanikolas, because you can add some rich brown lowlights to hair that has been over-lightened during the summer, using low-impact demi-permanent hair color, and instantly the hair color will look richer and the hair will look healthier.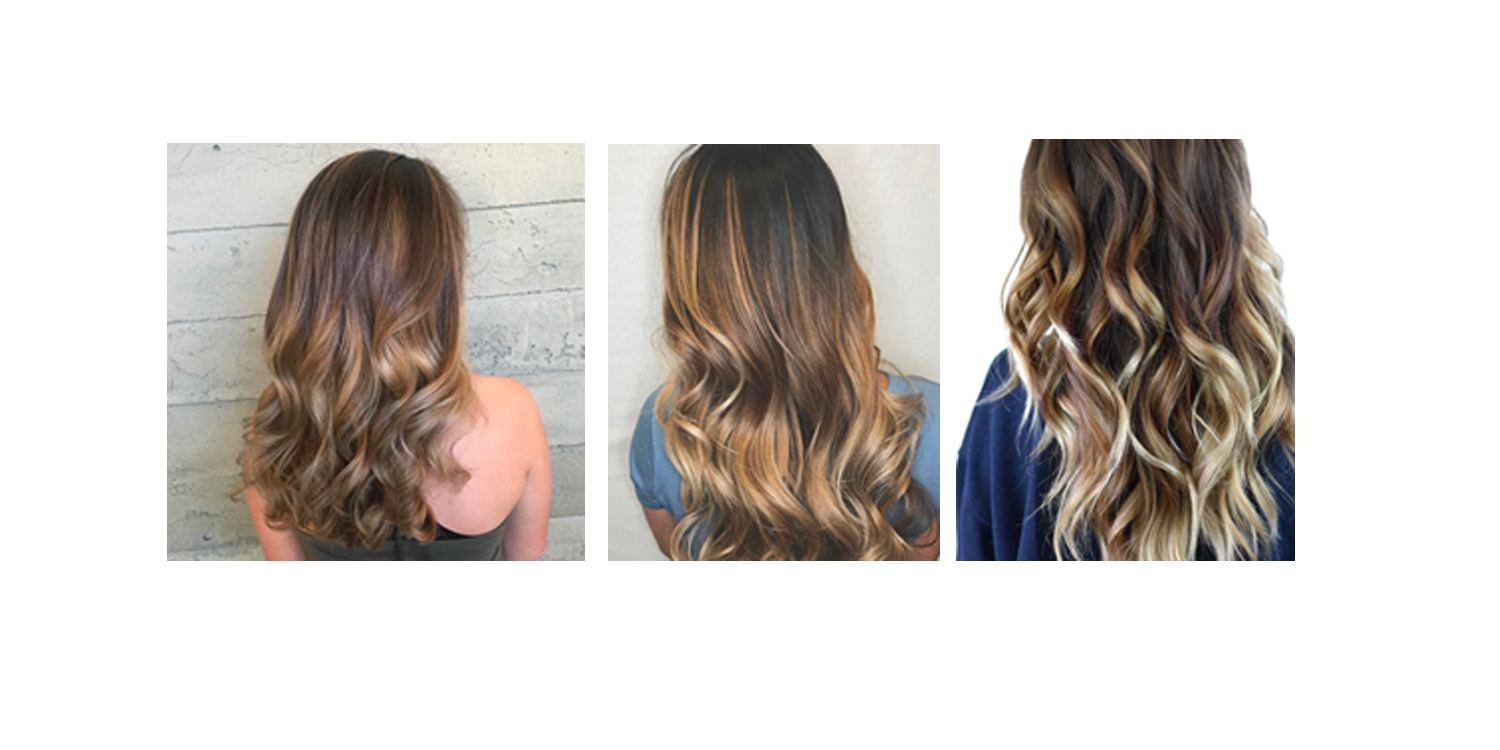 Auburn Hair Color
Credit: @_beautynative, @toddkanehair, @hairstylesbyamandaj
Classy, elegant and flattering, auburn is the champagne blonde of red hair color. Because it's a reddish-brown hair color, it's easy to wear and can be created from a wide range of existing hair colors, from dark brown to medium brown to blonde. Constance keeps her auburn hair color shades looking natural with lots of dimension, and refreshes the hair color with a golden blonde hair color glaze to keep it shiny and bright.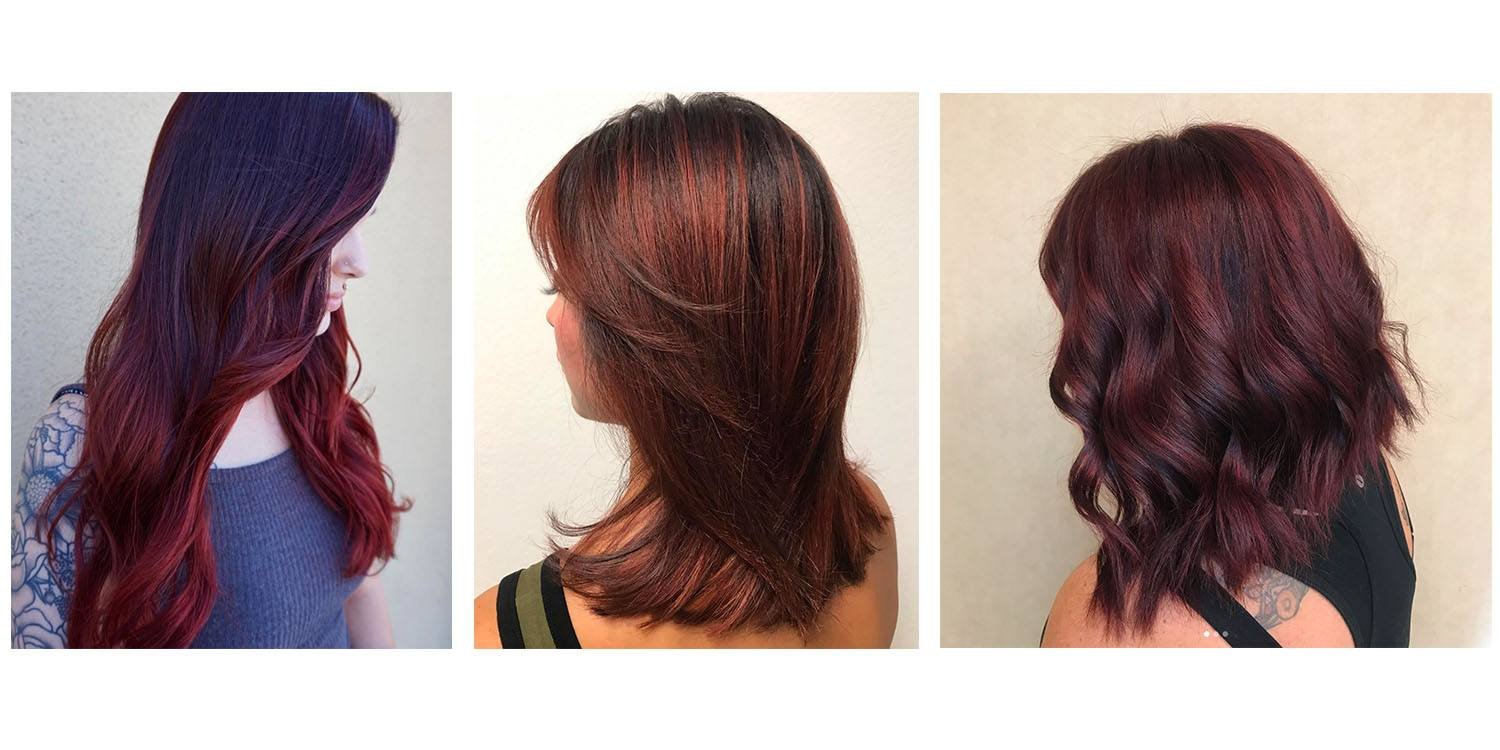 Credit: @constancerobbins @ambrosiacarey
Who knew bold hair color shades of cobalt and deep ocean blue could look so…normal? "For a long time, my clients were hesitant to wear fashion hair color tones unless someone was, say, a tattoo artist or in a creative industry," says Constance. "Now fashion hair color tones have become so popular because they are more wearable. That said, my goal is to make all hair color— even fashion tones— look sophisticated and almost natural." Color melting is one of the most popular ways nowadays to evoke a natural look, thanks to the gradual gradations from light to dark that mirror real hair color. This season Matrix is highlighting deep shades in their Vinyls color trend.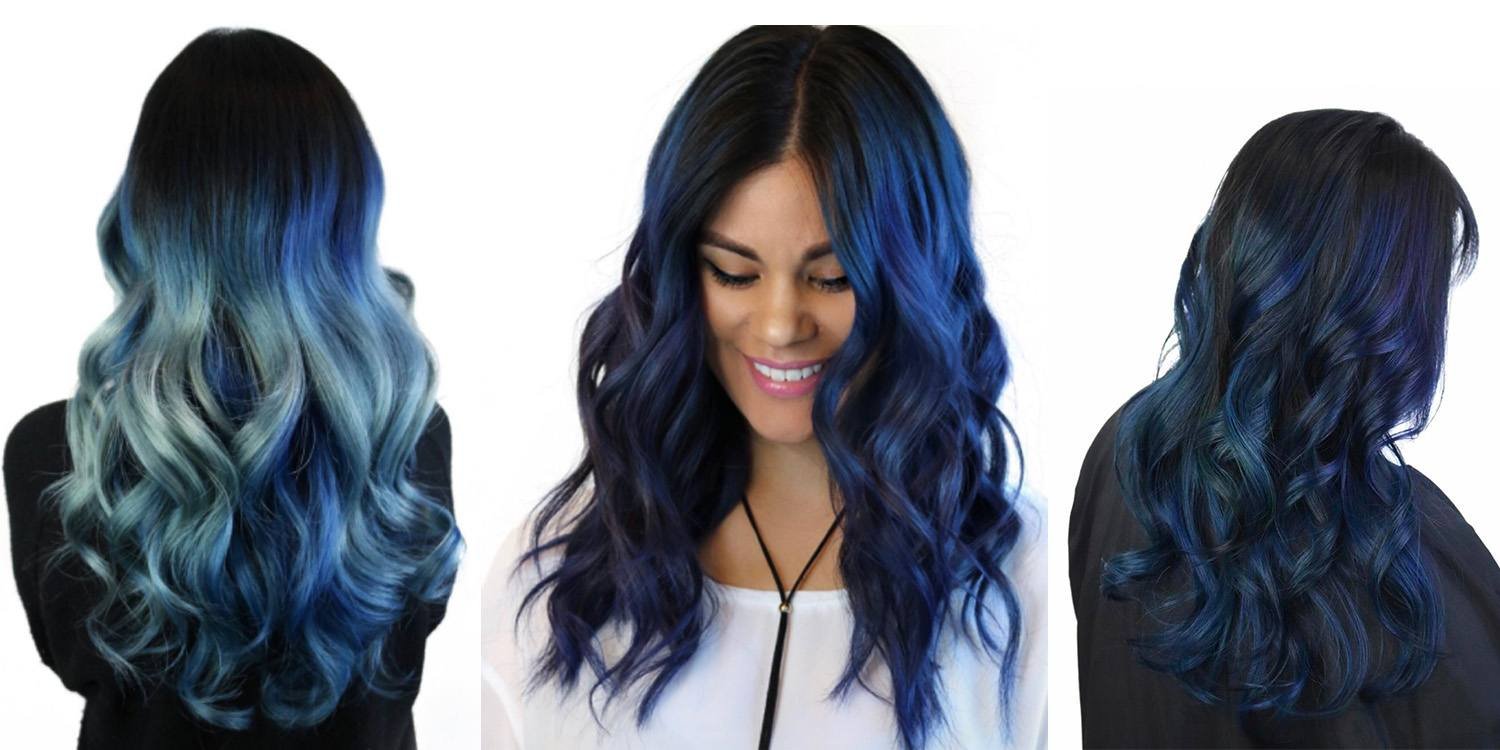 Credit: @alex_torres_hair, @melhairworks
Cool, dark and sultry, chocolate brown hair color is the perfect way to give faded summer hair color a rich re-set. As choco-holics know, chocolate comes in many forms—from dark, bittersweet to cocoa to creamy milk chocolate—and they all work wonderfully well as hair color options. The pros at Matrix like to enliven chocolate brown hair color with accents of sapphire blue, rose gold or berry violet; and they're also fond of creating dimension in a deep chocolate brown hair color base with hair highlights in mocha or rosy copper. To keep your cool chocolate hair color on point, use a blue-toned, color depositing shampoo once a week or so. It will prevent unwanted orange or brassy hair color tones.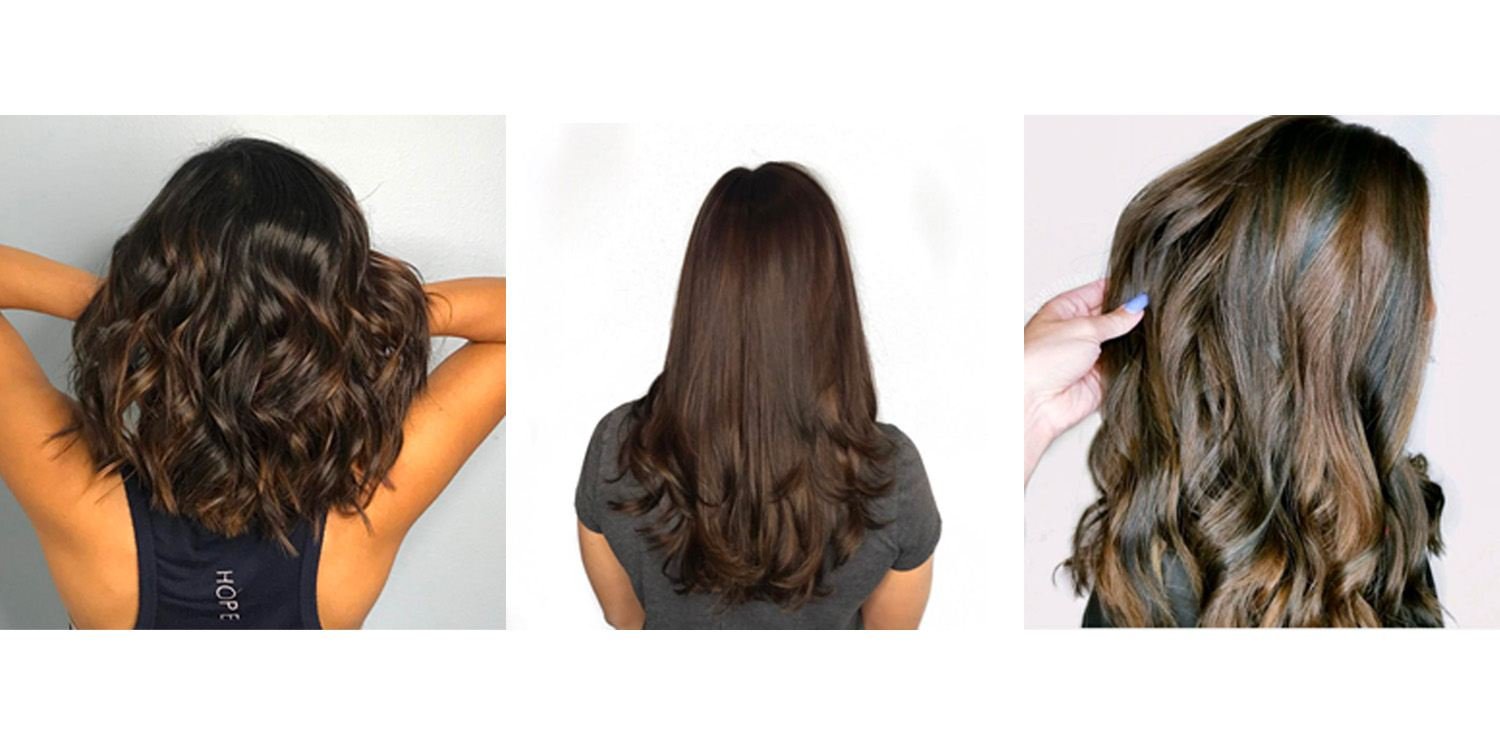 Credit: @am_hairstylist, @alex_torres_color, @breckcsicsaihairphd
For brunettes who crave cool highlights, all signs point to mocha hair color
this season. Mocha is a modern, neutral hair color shade with violet undertones, which makes it a sophisticated choice for balayage or ombré techniques. Matrix Celebrity Stylist George Papanikolas says mocha balayage is one of the most-requested looks among his actress and model clients—they love the creamy hair color tones that can be applied lightly to energize dark brown hair color, or in a more pronounced fashion for an all-over hair lightening effect. To keep light mocha highlights cool and clear, we recommend using Total Results Brass Off to prevent hair from becoming brassy.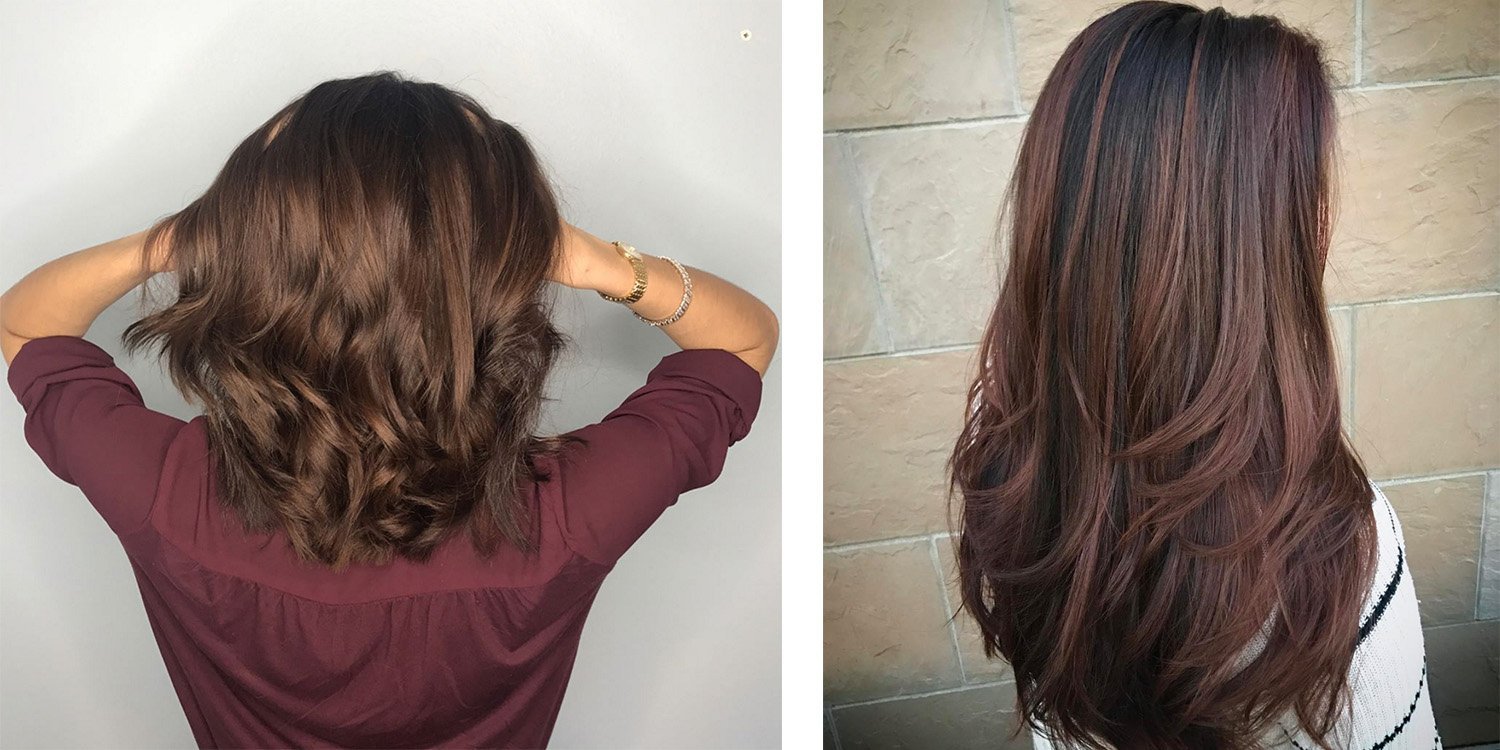 Caramel Hair Color
Credit: @constancerobbins, @hairhunter
Caramel hair color is a medium, beautifully warm tone, and this season it's the perfect way to lighten, brighten and dimensionalize darker brown hair colors. Constance says she recommends caramel balayage highlights or caramel ombré effects to put a new spin on her clients' brunette hair color shades. "Bronzed, toned hair highlights can really warm up your complexion and bring out your eye color, especially for people with light or medium complexions with a yellowish or golden tinge." says Constance. "The main thing is to control the warmth and make sure it doesn't become brassy, with the right balance in the highlight formula and regular use of a blue-based, brass-controlling shampoo and conditioner."
Credit: @hairhunter, @amandaepstein_hair
There's a good reason that the color purple is associated with royalty. It truly is a powerful and regal hair color shade. Purple hair color is all grown up and feeling its power this season, thanks to a range of rich hair color shades and techniques that showcase the color at its best. Constance slays the purple reign with color melt and ombré looks, as well as with a shadowed base technique that combines a deep purple hair color base with lighter violet mid-lengths and ends. Another point to keep in mind? Purple hair color requires minimal hair lightening if you have brown hair, so go for it! Shades we love are midnight purple, eggplant purple and color melted shades of purple.